BANGKOK, GOLDEN TRIANGLE, CHIANG RAI AND CHIANG MAI
The Kingdom of Thailand is a veritable feast for the senses, and you'll savor its fascinating culture, extraordinary art and architecture, and flavorful cuisine with gusto. Our escorted Thailand tour package takes you to places both remote and well-known, starting with bustling Bangkok, the capital and the most visited city in the world. After the visual splendor and vibrant energy of Bangkok, you'll be ready to breathe in Northern Thailand's zen beauty and cultural delights. Intersect with Thailand, Myanmar and Laos at the Golden Triangle before visiting laid-back Chiang Rai and temple-rich Chiang Mai, where an elephant experience and a Thai cooking class add spice to this amazing destination! 5/5 stars on Tripadvisor!
Did you know you can make this tour private? Find out about pricing and options for groups of 15 or more travelers.
Itinerary at
a Glance
Tour Itinerary:
4 nights in Bangkok
1 night in Phitsanulok
1 night in Lampang
2 nights in Chiang Rai
3 nights in Chiang Mai
Tour Highlights
Buddhist Temples (Bangkok)
Floating Market (Bangkok)
Patom Organic Village (Bangkok)
Wat Mongkol Borpith Statue (Ayutthaya)
Elephant Nature Park (Chiang Mai)
Wat Doi Suthep (Chiang Mai)
Thai Cooking Class
Your Tour Includes
Optional round-trip airfare from Los Angeles (LAX) including taxes, fees & fuel surcharges
Intra-Thailand flight and ground transportation
Accommodations at superior first-class hotels
14 Meals: 11 breakfasts, 1 lunch, 2 dinners
Sightseeing Thailand tours as per itinerary and all transfers
Professional English-speaking Tour Director throughout
Max Group Size:
30 travelers
Activity Level: Recreational
Expect most included touring to require walking and standing periods up to 3 hours at a time (up to 2 times per day) on easy terrain with some light stairs. Learn More
Pacing Level: Balanced
Expect either half-day or full-day tours most days with a free day or free half-day to explore independently in most cities. There may be a few early mornings or long travel days by bus (don't worry—there are always comfort stops!), and you may expect to stay in most accommodations for 3+ nights. Learn More
No Additional Entry Requirements for U.S. Passport Holders
A valid passport is required for international tours. Currently, there are no additional entry requirements for U.S. passport holders, but this can change at any time. Before travel, both U.S. and non-U.S. passport holders should visit our Passports & Visas page to reconfirm entry requirements.
The Elephant Nature Park in Chiang Mai and the Hilltribe visit in Chiang Rai are intermediate-level but can be modified by the Tour Director if necessary. There are a few early mornings on the days of the visit to the Floating Markets and the travel days. Most cities include 2-4 night stays, but there are two one-nighters en route north.
For more detailed information about this tour and destination, visit our Before You Depart section.
Map
Click the Day by Day itinerary above (or swipe on mobile devices) to see the experiences that await on each day of your tour.
Flights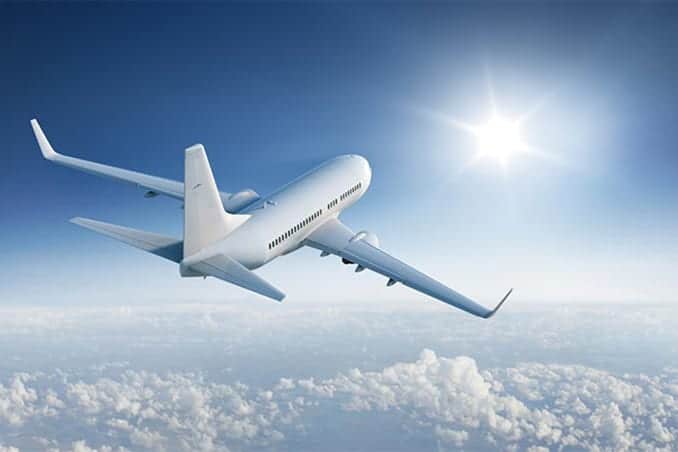 Passengers who purchase flights will depart 1 day before the tour starts and return 1 day after the tour ends.
For flight details, see Before You Depart.
Day 1: Arrive Bangkok
Day 2: Bangkok
Day 3: Patom Organic Village
Day 4: Bangkok
Day 5: Bangkok – Ayutthaya – Phitsanulok
Day 6: Phitsanulok – Sukhothai – Lampang
Day 7: Lampang – Chiang Rai
Day 8: Chiang Rai
Day 9: Chiang Rai – Chiang Mai
Day 10: Chiang Mai
Day 11: Chiang Mai
Day 12: Chiang Mai – Bangkok
Book by Jun. 2, 2023 to get the best price.
Prices listed as "with flights" below include round-trip airfare from one or more airports in the USA. Travelers may choose to purchase the tour only, and arrange their own arrival in destination. Please note this may change your tour start date.
2023 Tours
Tour Only

From

$1,949

$1,449

Book Tour Only

From

$2,099

$1,599

Book Tour Only

Only 3 spots left

From

$2,099

$1,599

Sold Out
Join Waitlist

From

$2,024

$1,524

Book Tour Only

Only 4 spots left

From

$2,049

$1,549

Sold Out
Join Waitlist

From

$2,099

$1,599

Sold Out
Join Waitlist
* Departures designated as "Guaranteed" may be canceled or rescheduled only under Extraordinary Circumstances, for example in situations deemed to be unsafe or nonviable due to local conditions. See Terms & Conditions for full details.
Rates are per person based on double occupancy.
Single supplement applies when not sharing a room. Select a date above to see the rates for that specific departure.
For more information on this tour, please contact us here or call us during business hours (Monday-Friday from 9:00 am - 7:00 pm Eastern) at 1.800.337.7773.
Reservations and Payments
Reservations can be made online or by phone (1.800.337.7773) and will be confirmed upon receipt of your non-refundable, non-transferable deposit, which must be received at the time of reservation. Deposits are $300 per person. Full payment is due 90 days prior to departure. Space and prices subject to availability. Please see the smarTours Terms and Conditions for complete booking information.
Optional Tours
Customize your trip with these optional tours.
Enhance your trip with our recommended optional tours. Indicated optional tours are available to pre-book when you reserve your trip and can be added to your reservation up to final payment. This is the best option to guarantee your spot on your preferred optional tour! Optional tours require a minimum number of participants. Optional tours are non-refundable unless they do not operate.
Some optional tours can be purchased in-destination and may cost extra. The payment methods and currency information to purchase tours in-destination will be provided on final documentation.
The Klongs (Canals) Afternoon Tour
The Imperial "Grand Palace" Tour
Khantoke Dinner and Entertainment
Local Life: Chiang Mai Rickshaw Explorer
Featured Accommodations
Menam Riverside Hotel
Topland Plaza Hotel
Tree Tara Hotel
Phowadol Resort & Spa
Empress Premier Hotel
Bonita
Amazing Thailand was a Amazing experience
Greer
I would recommend this tour company tour destination tour guide to anyone and everyone who would listen. We saved many years for this trip it was money well spent
Rijkaard N
Excellent tour and experience
Huo C
Over all the tour was good especially the tour Director and she is so friendly and helpful.
Elaine K
Loved everything about this trip. The tour guides made it all happen for everybody in our group. Beautiful sites, kind local people, great group of people to travel with, elephant sanctuary, temples, nature, culture, spirituality, great food, boat rides, gorgeous beaches, snorkeling, massages… Just saying, perfection. Plane rides could be better arranged. Way too long getting home.
Tony V
Gre.at trip. We had 2 excellent tour guides
D. S
This tour shows you a lot of Thailand. We were lucky to have a most excellent tour director, Boeing. He made the trip awesome! He showed us a lot and he taught us a lot. Our 2 drivers were excellent too! My favorite thing about the bus ride were the bus snacks they bought us to try. I tried a lot more foods that I wouldn't have tried without them getting them for us! Eating Dancing Shrimp was my favorite! I don't cook, but The best cooking school in Chiang Mai was so fun with Chef Paul! It was the most delicious Thai food and I made it! We saw a lot of beautiful temples, but my favorite one was the Blue Temple in Chiang Rai. Breathtaking! Making paper was fun too and gave us a pretty souvenir. Seeing the elephants in their retirement home was wonderful also. There are many more memories too, but just too many to name them all! I also loved the Cambodian extension.
Lynn G
I submitted detailed feedback already.
Duane B
Excellent tour guides and itinerary. An excellent tour value.
Terese G
This was a fabulous trip with two outstanding Tour Directors, Ketsara and Nok. Both were very professional and friendly and were willing to take us on many extra adventures, simply because we asked. I had high tea, traveled in a rikshaw with 19 others throughout Chiang Mai, visited elegant temples and palaces, and tasted a lot of new foods. Flower markets, floating markets, night markets-all were wonderful, unexpected adventures. Thailand's people are warm and welcoming and very polite. Language was not an issue. Don't miss an opportunity to visit this country!
Norma D
This tour provided a well balanced experience of the significant sights, direct observation of how people in various places live, restaurants, excellent hotels, fun and shopping opportunities along with both group and individual time. We were given an understanding of elements of history, cultures, modern day life and directly experienced the kindness and a heart-connection with people in Thailand. The Angkor Wat extension explored not only Angkor Wat but other marvelous temples. Our tour guides were deeply knowledgeable, professional, incredibly attentive and went out of their ways to make this a positive and memorable experience. I cannot commend this tour positively enough.
FRANCINE B
Great guides on amazing Thailand portion of trip.
Ray K
Amazing tour guide for Thailand. Ketsera and Nok have a high degree of knowledge about their country history and places we visited. They also have such a warm personality, unselfish devotion to our group of 17 tourists. Definitely, I will visit Thailand again in a few years.
Joe A
Great tour Smartours delivered again, this was my 4th trip with them! Beautiful country and amazing hospitality across the board, felt safe at any time of the day/night. Tour guides were both top notch professionals, educational and fun! Recommend to anyone wanting to discover Asia, worth the long trip!
Jill t
Great trip with lots to see, the most fabulous guides we have had in a while, most hotels were very nice to great, food very varied and excellent
Leave a Review