BANGKOK, CHIANG MAI, CHIANG RAI, GOLDEN TRIANGLE & SIEM REAP
On this Amazing Thailand and Angkor Wat tour with airfare included, we immerse you in multifaceted cultures and bring you to some of the most beautiful places Southeast Asia has to offer. Travel through bustling Bangkok, a city brimming with impressive temples and Thai architecture. In Northern Thailand, discover the Golden Circle, an intersection of Thailand, Myanmar, and Laos. Then, visit Chiang Rai and it's famous night market and explore temples of Chiang Mai. Here you'll also enjoy an elephant experience and Thai cooking class! Lastly, head to Cambodia to marvel at the Angkor Wat temples, take a Tonle Sap Lake boat ride, and visit with local artists.
Did you know you can make this tour private? Find out about pricing and options for groups of 10 or more travelers.
Itinerary at
a Glance
Tour Itinerary:
4 nights in Bangkok
1 night in Phitsanulok
1 night in Lampang
2 nights in Chiang Rai
3 nights in Chiang Mai
3 nights in Siem Reap/Angkor Wat
Tour Highlights
Your Tour Includes
Optional round-trip airfare from Los Angeles (LAX) including taxes, fees & fuel surcharges
Intra-Thailand flight and ground transportation
Round-trip flight from Thailand to Cambodia
Accommodations at Superior First Class hotels
17 meals: 14 breakfasts, 1 lunch, 2 dinners
Sightseeing tours as per itinerary and all transfers
Professional English speaking Tour Director in Thailand
Professional English speaking Tour Guide in Cambodia
Map
Click the Day by Day itinerary above (or swipe on mobile devices) to see the experiences that await on each day of your tour.
Flights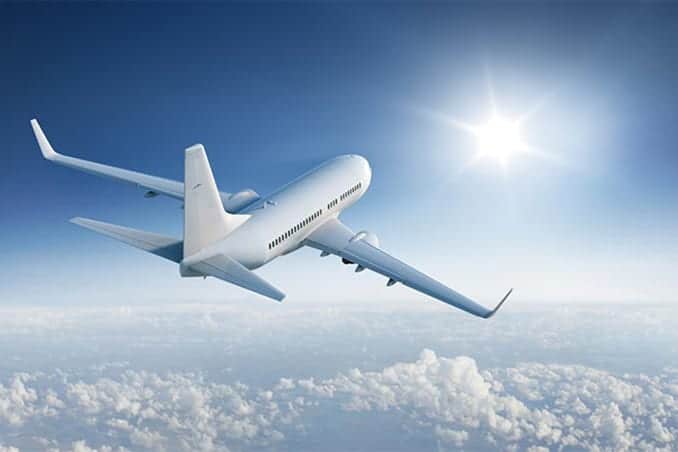 Passengers who purchase flights will depart 1 day before the tour starts and return 1 day after the tour ends.
For flight details, see Before You Depart.
Day 1: Arrive Bangkok
Day 2: Bangkok
Day 3: Patom Organic Village
Day 4: Bangkok
Day 5: Bangkok/Ayutthaya/Phitsanulok
Day 6: Phitsanulok/Sukhothai/Lampang
Day 7: Lampang/Chiang Rai
Day 8: Chiang Rai
Day 9: Chiang Rai/Chiang Mai
Day 10: Chiang Mai
Day 11: Chiang Mai
Day 12: Chiang Mai/Bangkok/Siem Reap (Cambodia)
Day 13: Angkor Wat
Day 14: Angkor Wat
Day 15: Siem Reap/Bangkok
Book by Feb. 24, 2023 to get the best price.
Prices listed as "with flights" below include round-trip airfare from one or more airports in the USA. Travelers may choose to purchase the tour only, and arrange their own arrival in destination. Please note this may change your tour start date.
2023 Tours
With Flights
No flight available

From

$4,349

$3,849

Book with Flights

Only 2 spots left

From

$4,249

$3,749

Book with Flights

Only 3 spots left

From

$3,849

$3,349

Book with Flights

Only 1 spot left

From

$3,949

$3,449

Book with Flights

Only 2 spots left

From

$4,099

$3,599

Book with Flights

From

$3,949

$3,449

Book with Flights

From

$4,099

$3,599

Book with Flights
2023 Tours
Tour Only

From

$3,099

$2,599

Book Tour Only

Only 4 spots left

From

$3,049

$2,549

Book Tour Only

Only 2 spots left

From

$3,049

$2,549

Book Tour Only

Only 3 spots left

From

$2,849

$2,349

Book Tour Only

Only 1 spot left

From

$2,949

$2,449

Book Tour Only

Only 2 spots left

From

$2,899

$2,399

Book Tour Only

From

$2,949

$2,449

Book Tour Only

From

$2,899

$2,399

Book Tour Only
* Departures designated as "Guaranteed" may be canceled or rescheduled only under Extraordinary Circumstances, for example in situations deemed to be unsafe or nonviable due to local conditions. See Terms & Conditions for full details.
Rates are per person based on double occupancy.
Single supplement applies when not sharing a room. Select a date above to see the rates for that specific departure.
For more information on this tour, please contact us here or call us during business hours (Mon-Fri, 9:00am - 5:30pm EST) at 1.800.337.7773.
Reservations and Payments
Reservations can be made online or by phone (1.800.337.7773) and will be confirmed upon receipt of your non-refundable, non-transferable deposit, which must be received at the time of reservation. Deposits are $300 per person. Full payment is due 90 days prior to departure. Space and prices subject to availability. Please see the smarTours Terms and Conditions for complete booking information.
Optional Tours
Customize your trip with these optional tours.
Enhance your trip with our recommended optional tours. Indicated optional tours are available to pre-book when you reserve your trip and can be added to your reservation up to final payment. This is the best option to guarantee your spot on your preferred optional tour! Optional tours require a minimum number of participants. Optional tours are non-refundable unless they do not operate.
Some optional tours can be purchased in-destination and may cost extra. The payment methods and currency information to purchase tours in-destination will be provided on final documentation.
The Klongs (Canals) Afternoon Tour
The Imperial "Grand Palace" Tour
Khantoke Dinner and Entertainment
Local Life: Chiang Mai Rickshaw Explorer
Featured Accommodations
Menam Riverside Hotel
Topland Plaza Hotel
Tree Tara Hotel
Phowadol Resort & Spa
Empress Premier Hotel
Lotus Blanc Hotel & Resort
COVID-19 UPDATE
Departing the U.S.: For the safety of everyone in the group, smarTours has implemented COVID-19 travel requirements which apply to all tours regardless of destination. To learn more, click here.
Please note destination entry requirements are changing rapidly. smarTours will communicate entry requirements in your Tour Documents 10–14 days prior to departure. For up-to-date information, please click the links below.
FLIGHT INFORMATION
Your flights from the USA to Thailand and back are on the following airlines with the corresponding schedules.  You are expected to arrive at your departure airport at least 3 1/2 hours before your scheduled departure.
Date
Airline
LAX
Depart
Return
2023: Jan. 4, Jan. 11, Feb. 8, Feb. 22
Asiana Airlines
11:00 AM
8:40 AM
2023: Mar. 22, Apr. 12
Asiana Airlines
12:00 PM
9:40 AM
2023: All Other Dates
TBA
TBA
TBA
Please make sure to allow sufficient time for clearing immigration and customs if you are planning a connecting domestic flight.  We recommend at least 3 ½ hours.  Please keep in mind that flight schedules are always subject to change.
ADVANCE SEAT ASSIGNMENT AND FREQUENT FLYER MILES
The above airlines do not assign seats in advance. Please note that smarTours is not involved with your seat assignment. It is between you and the airline! Seat assignment can only be arranged upon check-in at the airport. Also, please note that Air China and China Eastern Airlines do not give frequent flyer miles for passengers traveling on a group fare and therefore, you will not be able to accrue miles on this trip.
LAND-ONLY TRAVELERS
International flights to/from the U.S. are not included. Land-only travelers are responsible for arranging the entry and exit flights, as well as their arrival and departure transfers. smarTours cannot be held responsible for any damage caused by air schedule changes and delays. Unused land services are non-refundable.
Generally, check-in at hotels is not before 4:00 PM and check-out is prior to 12:00 PM. If arriving early or departing late, hotels usually allow travelers to store their luggage in the luggage room.
PASSPORT AND VISA INFORMATION
You must be in possession of a passport valid for at least 6 months after the date of travel. American citizens do not require a visa for Thailand. If taking the Angkor Wat extension you may obtain visa upon arrival in Cambodia for a cost of US$30 . To obtain your visa on arrival you'll need to present one visa application form (attained upon arrival at the airport) and a passport sized photo. Non U.S. citizens should check with the respective consulates for current visa requirements to all their travel destinations. You'll need to mail smarTours one photocopy of your passport with your final payment. Please remember that it is your responsibility to obtain the necessary travel documents before the trip.
TICKETS AND FINAL DOCUMENTS
Final instructions, documents, and travel tips will be emailed to you 10–14 days before the scheduled start of your tour. If you have not received your final documents, please check your spam folder or contact smarTours.
HEALTH REQUIREMENTS
Immunizations are NOT currently required; however, you may wish to consult your personal physician or local public health authorities as to their suggestions.
CLIMATE
You may expect daytime high temperatures ranging from the 80's and 90's. Chiang Mai is about 10 degrees cooler.
NON-INCLUDED MEALS AND SIGHTSEEING
The hotels used on this tour have several dining choices from coffee shop to specialty restaurants.  Average cost for dinner (excluding drinks) in the coffee shop is about $15 – $20 per meal per person. Optional sightseeing tours and evening activities will be offered and should be reserved and paid for directly to your guide in Thailand. Your hotel will accept credit cards for your non-included meals. Optional tours can be paid with by credit card or with cash.
CREDIT CARDS AND LOCAL CURRENCY
Hotels and some stores accept major credit cards. However, for "street shopping" you will need local currency or U.S. Dollars. Your hotels will be able to exchange for you cash to local currency. It is recommended that you bring along cash in small denominations.
BAGGAGE
Each passenger may bring one piece of checked-in luggage and one carry-on piece. Please check with the airline for the maximum weight and size for luggage. We recommend that you do not over-pack and that you take a variety of separates with climate and comfort in mind.
Jac D
We have just returned from the Amazing Thailand and Angkor Wat extension trip. We couldn't have been happier. Ketsara and Nok were terrific guides. Their knowledge and expertise were impressive, and they worked hard to accommodate everyone's needs. The trip was adventurous, happy, and comfortable. Our goal is always to immerse ourselves in the country we are visiting and not worry about logistics - that is precisely what Smartours did for us. We felt the value and service were outstanding. Ketsara helped us manage the airport for our flight to Cambodia, making certain we knew where to go and how to proceed with our flights. The extension to Cambodia was equally satisfying. Our guide, Sokhoeun Bout, was kind and very knowledgeable. His attention to detail matched what we had experienced in Thailand, allowing us to enjoy every aspect of the beautiful temples of Angor Wat, Angkor Thom, and more. The final moment that made me feel good about Smartours was when Ketsara contacted me to explain just what tot expect back in Bangkok on our return journey home and where to go to make our final transfer flights. Great care was taken to ensure our travel was easy. I cannot thank her enough for this extra effort. My husband Terry and I will be return customers because of Smartours outstanding guides, Ketsara, Nok, and Sokhoeun. - Jacqueline Davis
Leave a Review