CAPE TOWN, ZULULAND-HLUHLUWE NATIONAL PARK, ESWATINI, KRUGER NATIONAL PARK, SOWETO, AND VICTORIA FALLS
Explore vibrant South Africa and experience the incredible sight that is Victoria Falls on this 17-day tour of South Africa and Zimbabwe. Visit Cape Town, the culinary capital of South Africa, where you'll learn about the uplifting legacy of Nelson Mandela. Visit Hluhluwe and Kruger National Parks where you'll have the chance to see the Big Five before exploring South Africa's turbulent history and the remarkable, big-hearted spirit of its people in Johannesburg. Next, fly to Zimbabwe to see Victoria Falls, the "Smoke That Thunders" and consider an optional tour to Chobe National Park in Botswana. 4.5/5 stars on Tripadvisor
Shorten Your Trip! Enjoy our 14-day South Africa Highlights & Safari tour visiting South Africa's highlights from Cape Town to Kruger National Park to Johannesburg.
Did you know that you can make this tour private? Find out about pricing and options for groups of 10 or more travelers.
Itinerary at
a Glance
Tour Itinerary:
1 night in Johannesburg
4 nights in Cape Town
2 nights in Hluhluwe/Zululand
1 night in Eswatini (formerly Swaziland)
2 nights in Kruger Park
1 night in Johannesburg
3 nights at Victoria Falls
Tour Highlights
Your Tour Includes
Optional round-trip airfare from the New York area (varies by departure) including taxes, fees & fuel surcharges
Airfare taxes, fees & fuel surcharges
Intra-Africa flights and ground transportation
Accommodations at superior first-class hotels
21 meals: 14 breakfasts, 2 lunches, 5 dinners
Comprehensive touring and safaris
Experienced, English-speaking Tour Director (Meet one of our guides!)
Day 1: Depart from the U.S.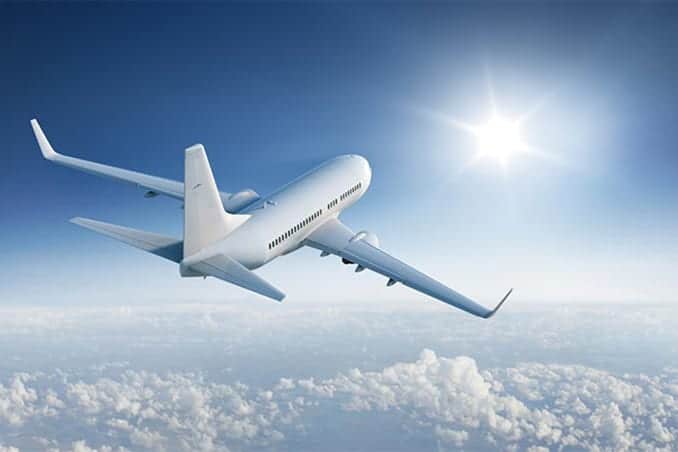 Overnight flight to Johannesburg. Your tour includes round-trip airfare from the U.S.
*Passengers who did not purchase flights will join the tour in Johannesburg on Day 2.
Day 2: Arrive in Johannesburg
Day 3: Johannesburg–Cape Town
Day 4: Cape Town
Day 5: Cape Town
Day 6: Cape Town
Day 7: Cape Town–Durban–Zululand–Hluhluwe
Day 8: Hluhluwe-Imfolozi Park–Zululand
Day 9: Hluhluwe–Eswatini
Day 10: Eswatini–Kruger National Park
Day 11: Kruger National Park
Day 12: Kruger Park–Mpumalanga–Sandton
Day 13: Johannesburg/Victoria Falls
Day 14: Zambezi River–Victoria Falls
Day 15: Day at Leisure
Day 16: Victoria Falls–Johannesburg–Depart South Africa
Day 17: Arrive in the U.S.
Book by Oct. 28, 2022 to get the best price.
Prices listed as "with flights" below include round-trip airfare from one or more airports in the USA. Travelers may choose to purchase the tour only, and arrange their own arrival in destination. Please note this may change your tour start date.
2022 Tours
Tour Only
With Flights
—

From

$4,599

$4,099

Flights not available
Select
2023 Tours
Tour Only
With Flights
—

From

$4,648

$4,148

From

$5,648

$5,148

Select
—

From

$4,698

$4,198

From

$5,698

$5,198

Select
—

From

$4,598

$4,098

From

$5,598

$5,098

Select
—

From

$4,498

$3,998

From

$5,498

$4,998

Select
—

From

$4,698

$4,198

From

$5,698

$5,198

Select
—

From

$4,498

$3,998

From

$5,498

$4,998

Select
—

From

$5,463

$4,963

From

$6,463

$5,963

Sold Out
Join Waitlist

—

From

$4,698

$4,198

From

$5,698

$5,198

Select
—

From

$5,148

$4,648

From

$6,148

$5,648

Select
—

From

$4,998

$4,498

From

$5,998

$5,498

Select
—

From

$4,598

$4,098

From

$5,898

$5,398

Select
—

From

$4,598

$4,098

From

$5,598

$5,098

Select
—

From

$4,949

$4,449

From

$5,949

$5,449

Select
—

From

$4,598

$4,098

From

$5,598

$5,098

Select
—

From

$4,598

$4,098

From

$5,598

$5,098

Select
—

From

$4,598

$4,098

From

$5,598

$5,098

Select
—

From

$4,998

$4,498

From

$5,998

$5,498

Select
* Departures designated as "Guaranteed" may be canceled or rescheduled only under Extraordinary Circumstances, for example in situations deemed to be unsafe or nonviable due to local conditions. See Terms & Conditions for full details.
Rates are per person based on double occupancy.
Single supplement applies when not sharing a room. Select a date above to see the rates for that specific departure.
For more information on this tour, please contact us here or call us during business hours (Mon-Fri, 9:00am - 5:30pm EST) at 1.800.337.7773.
Reservations and Payments
Reservations can be made online or by phone (1.800.337.7773 ) and will be confirmed upon receipt of your non-refundable, non-transferable deposit, which must be received at the time of reservation. Deposits are $300 per person. Full payment is due 90 days prior to departure. Space and prices subject to availability. Please see the smarTours Terms and Conditions for complete booking information.
Optional Tours
Customize your trip with these optional tours.
Enhance your trip with our recommended optional tours. Indicated optional tours are available to pre-book when you reserve your trip and can be added to your reservation up to final payment. This is the best option to guarantee your spot on your preferred optional tour! Optional tours require a minimum number of participants. Optional tours are non-refundable unless they do not operate.
Some optional tours can be purchased in-destination and may cost extra. The payment methods and currency information to purchase tours in-destination will be provided on final documentation.
Half-Day Cultural Heritage Tour & Township Tour 
Robben Island Tour**
Winelands Tour
Gold Dinner
Full Day Great White Shark Cage Diving***
Victoria Falls Extension/Full-Day Chobe National Park (Botswana) Safari & Tour
Featured Accommodations
Garden Court Sandton City
President Hotel
Emdoneni Lodge
Piggs Peak Hotel & Casino
Sabi River Sun Resort
Victoria Falls Safari Lodge
COVID-19 UPDATE
Departing the U.S.: For the safety of everyone in the group, smarTours has implemented COVID-19 travel requirements which apply to all tours regardless of destination. To learn more, click here.
Please note destination entry requirements are changing rapidly. smarTours will communicate entry requirements in your Tour Documents 10–14 days prior to departure. For up-to-date information, please click the links below.
FLIGHT INFORMATION
Your departure flights from the U.S. to South Africa and back are on the below airlines. We recommend that you check in three-and-a-half hours before departure.
Departure Date
Airline
Airport
Depart
Return
2022: Sep. 5, Sep. 15, Sep. 22, Oct. 3, Oct. 17
United Airlines
Newark (EWR)
8:45 PM
5:45 AM
2022: Nov. 7, Dec. 1
2023: Jan. 9, Jan. 23, Feb. 6, Feb. 20, Mar. 6
United Airlines
Newark (EWR)
8:45 PM
7:00 AM
2023: Mar. 27, Apr. 10
United Airlines
Newark (EWR)
8:45 PM
5:50 AM
2023: May 1, May 15, Jun. 19, Sep. 18, Oct.23
TBA
TBA
TBA
TBA
ADVANCE SEAT ASSIGNMENT
The above airlines do not assign seats in advance. Seat assignment can only be arranged when you check-in at the airport.
LAND-ONLY TRAVELERS
International flights to/from the U.S. are not included. Land-only travelers are responsible for arranging entry and exit flights, as well as their arrival and departure transfers. smarTours cannot be held responsible for any damage caused by air schedule changes and delays. Unused land services are non-refundable.
Land-only services start upon independent check-in at the hotel in Johannesburg on Day 2 of the itinerary listed on the tour page. Land-only services end upon arrival at the Johannesburg airport on Day 16 of the itinerary on the tour page. Flights from Johannesburg to Victoria Falls and back are included.
PASSPORT AND VISA INFORMATION
You must be in possession of a passport valid for at least 6 months after the date of travel. All visitors are required by the South African immigration authorities to have a minimum of two consecutive blank visa entry pages in their passport. Insufficient pages in the passport normally results in denied boarding or denial of entry upon arrival, and the person is likely to be detained pending return to their country of origin. A visa is not required for U.S. passport holders. Non-US citizens should check with the South Africa and Kingdom of Eswatini consulates as to the most current visa requirements. Please remember that it is your responsibility to obtain the necessary travel documents before the trip.
You will need a Zimbabwe visa. U.S. and Canadian citizens can obtain the visa on arrival at the Victoria Falls airport. U.S. citizens will pay a fee of $30 in U.S. dollars (cash) for single entry visa. If you are planning to join the Chobe optional excursion to Botswana, you'll need a double entry visa, which is $45. Canadian passport holders' single-entry visa fee to Zimbabwe is $75 and if taking the full-day Chobe optional trip, an additional fee of $75 applies to reenter Zimbabwe. smarTours recommends you have the exact amount in cash as it can be difficult to get change. Passport holders of other countries need to check with the Zimbabwe embassy before departure about visa requirements. Visa fees & regulations are subject to change.
PASSPORT AND VISA INFORMATION
You must be in possession of a passport valid for at least 6 months after the date of travel. A visa is required for U.S. passport holders traveling to Zimbabwe.
TICKETS AND FINAL DOCUMENTS
Final instructions, documents, and travel tips will be emailed to you 10–14 days before the scheduled start of your tour. If you have not received your final documents, please check your spam folder or contact smarTours.
HEALTH REQUIREMENTS
Please consult your personal physician or local public health authorities regarding taking anti-malaria pills, as well as other recommendations.
CLIMATE
South Africa is located in the southern hemisphere and has the reverse seasons to those of the U.S. The weather is temperate, even in the winter. Overnight temperatures are 10-20 degrees lower. Here's what you can expect:
April–September: Highs in the 60s and 70s.
October–March: Highs in the 70s and 80s.
NON-INCLUDED MEALS
Food costs in South Africa are quite reasonable compared to the U.S. In Cape Town, you may dine at either of the hotels used on this tour or in a nearby restaurant recommended by your guide. The V&A Waterfront also offers a fantastic range of dining options. Your hotel will accept credit cards for your non-included meals.
CREDIT CARDS AND LOCAL CURRENCY
As of July 23, 2019, the Zimbabwe Dollar (ZIM) is the official currency in Zimbabwe, in both cash and electronic format. The Zimbabwe government has banned trading foreign currencies. Credit cards are the preferred method of payment and it is readily accepted everywhere in Zimbabwe (Visa & MasterCard), so we advise that you prepare to use your credit card here. Street vendors require cash and the government has advised you must pay in ZIM. You may find that ATMs do not have any cash in them and hotels will be reluctant to exchange monies. You can pay in USD at all airports, immigration offices, and many other vendors/shops, but they will only accept newer, crisp US Dollar notes with the "large heads" printed on them. These are the US Dollar notes printed after 2001. If USD is used and change is owed, the cash will be returned in Zimbabwe Dollar, which will be very difficult to exchange back in both Zimbabwe and the U.S. If you'd like to use USD, we recommend bringing cash in small denominations to avoid large amounts of change being returned to you in ZIM.
BAGGAGE
Each passenger may bring one piece of checked-in luggage (suitcase) max. 44 pounds, and one carry-on not exceeding 18"x10"x8". We recommend that you do not overpack and that you take a variety of casual separates with climate and comfort in mind.