CAPE TOWN, ZULULAND-HLUHLUWE NATIONAL PARK, ESWATINI, KRUGER NATIONAL PARK, AND SOWETO
South Africa is truly a study in contrasts, and you'll see its amazing diversity for yourself on our expertly curated South Africa tour from the U.S. Experience the cosmopolitan flavors of Cape Town and the uplifting legacy of Nelson Mandela. View the meek and the mighty at both the oldest and largest nature preserves in Africa. Discover enduring traditions and expansive landscapes in Zululand and Eswatini (formerly Swaziland). And gain a better understanding of South Africa's struggle through history and the remarkable, big-hearted spirit of its people. The only way to enhance this tour is by extending it with a specially priced excursion to Victoria Falls, the "Smoke That Thunders." Breathtaking! 4.5/5 stars on Tripadvisor
Extend Your Trip! Enjoy our 17-day South Africa Highlights & Safari with Victoria Falls tour which includes 3 nights at Victoria Falls in Zimbabwe with an optional excursion to Chobe National Park in Botswana!
For COVID-19 updates, please scroll down to our Before You Depart section.
Did you know that you can
make this tour private
for your friends and family? Find out more about pricing and options for your group.
Itinerary at
a Glance
4 nights in Cape Town
2 nights in Hluhluwe/Zululand
1 night in Eswatini (formerly Swaziland)
2 nights in Kruger Park
2 nights in Johannesburg
Tour
Highlights
Your Tour
Includes
Round-trip airfare from the NY Area (EWR or JFK) (passengers may also book this tour without flights)
Airfare taxes, fees & fuel surcharges
Intra-South Africa flight and ground transportation
Accommodations at superior first-class hotels
18 meals: 11 buffet breakfasts (B), 2 lunches (L), 5 dinners (D)
Comprehensive touring and safaris
Experienced, English-speaking Tour Director (Meet one of our guides!)
Map
Click the Day-by-Day itinerary above (or swipe on mobile devices) to see the experiences that await on each day of your tour.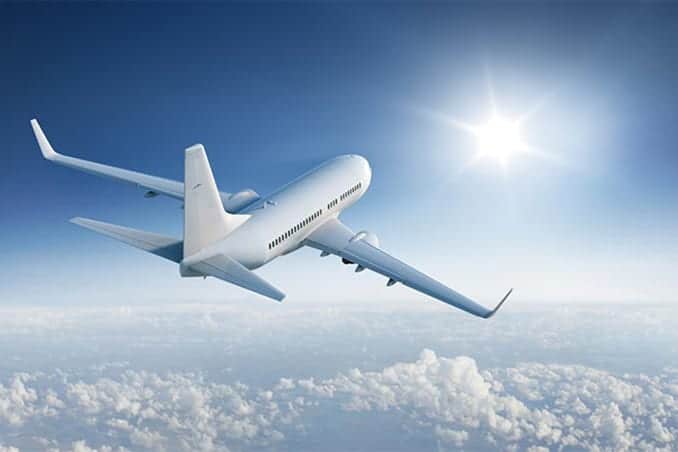 Depart from the U.S.
Overnight flight to Cape Town. Your tour includes round-trip airfare from the U.S.
*Passengers who did not purchase flights will join the tour in Cape Town on Day 2.
Arrive in Cape Town
Welcome to South Africa's oldest city, set on a stunning harbor in the shadow of imposing Table Mountain, where you'll be met and escorted from the airport to your hotel. Meet up with your tour host and fellow travelers tonight for a welcome dinner at a local restaurant. Learn more about all this city offers here.
The President Hotel or similar | Dinner
Cape Town
Today's all about exploring (and savoring!) this unique city. Join a local expert to see the highlights and charms of Cape Town. We'll ascend via cable car to the top of Cape Town's iconic landmark, Table Mountain, for incredible city and bay views. Then you'll have a chance to view and photograph Table Mountain from a distance from the historic, colorful neighborhood known as Bo-Kaap (the Malay Quarter). The final stop is a guided Diamond…
Cape Town
Stunning seascapes, delicious seafood, spectacular gardens—and penguins? Our day on Cape Peninsula is truly extraordinary, as we pass steep mountains, secluded coves and sweeping beaches before a stop at a Hout Bay fishing village. Then it's on to the Cape of Good Hope Nature Reserve, home to baboons, rheboks and Cape Mountain zebras. At Cape Point, soak up the majestic views at the confluence of the Atlantic and Indian Oceans. After lunch at a famous…
Cape Town
So many options! Today is at leisure for independent exploration, shopping or relaxing. Go to the beach, take an optional excursion to the scenic Winelands or take the plunge with a thrilling great white shark cage diving excursion. You may also use your free time to visit Robben Island and see where Nelson Mandela spent nearly two decades in captivity.
| Breakfast
Cape Town/Durban/Zululand/Hluhluwe
Say farewell to Cape Town and board a morning flight to King Shaka International Airport on the Kwazulu-Natal North Coast, just outside the bustling port city of Durban. Our first stop is Westbrooke, a pretty beachside village where you can stroll golden sands along the Indian Ocean. We'll continue north through cane fields and timber plantations to Zululand, home to one of the most famous of African tribal peoples. Our hotel tonight is set near…
Hluhluwe–Imfolozi Park/Zululand
You'll fall under the spell of the Zulu people as we visit the Dumazulu Cultural Village. Here, the ancient arts are kept alive, and we'll learn about traditional dress and the construction of "beehive" huts, as well as meet a Zulu healer and watch tribal dancing. Our visit includes a special lunch with both Zulu and Western dishes. The enchantment continues as we climb aboard open safari vehicles to explore Hluhluwe–Imfolozi Park, a haven for…
Hluhluwe/Eswatini
Swaziland
This morning, we cross the border into the independent Kingdom of Eswatini. (No visa required for USA and Canadian passport holders). You'll have the chance to shop for unique African souvenirs and see basket weavers in action at the colorful local markets.
Piggs Peak Hotel & Casino or similar | Breakfast
Eswatini/Kruger National Park
Swaziland
Our journey takes us through Eswatini's beautiful countryside to the world-famous Kruger National Park, South Africa's premier wildlife sanctuary. Enjoy views of the wild from the comfort of our own motor coach as we wind our way to our safari home base, an upscale lodge located near the park.
Sabi River Sun Resort or similar | Breakfast, Dinner
Kruger National Park
Your chances of viewing lions, leopards, rhinos, elephants and buffalo (the "Big 5") are very good on today's safari, as Kruger National Park boasts an estimated 1,500 lions, 17,000 elephants, 48,000 buffalo and even 1,000 of the elusive leopard. You may also spot hippos, crocodiles, zebras and giraffes as we navigate the park in open vehicles. Have your camera ready!
| Breakfast, Dinner
Kruger Park/Mpumalanga/Sandton
Johannesburg
Scenic vistas abound as we traverse the wild countryside of Mpumalanga along parts of the Panorama Route. We'll be wowed by mountains, rivers, waterfalls and more in what is called "Paradise Country." Highlights include the magnificent Blyde River Canyon, divine views from God's Window and the bizarre and legend-inspiring Bourke's Luck Potholes. Our final destination is Sandton, a flourishing suburb of Johannesburg, the commerce and diamond mining center. Garden Court Sandton City Hotel or similar…
Soweto Excursion/Apartheid Museum
We'll delve into South Africa's turbulent past on a fascinating tour of Soweto, an urban settlement or "township" outside Johannesburg. Our tour takes us to Freedom Square, the home of Nelson Mandela and the Apartheid Museum, which documents the rise and fall of apartheid and offers a beacon of hope for a future all South Africans can call their own. Tonight we'll gather with our fellow travelers for a farewell dinner at a local restaurant.…
Depart South Africa
Take care of last-minute shopping or explore independently before transferring to the airport for your return flight.
| Breakfast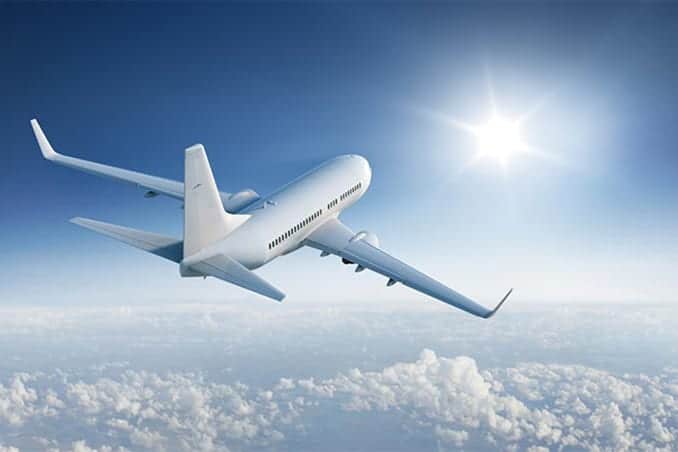 Arrive in the U.S.
Your South African journey comes to an end as you touch down in the U.S. this morning.
*The tour will end for passengers who did not purchase flights on Day 13 in Johannesburg.
Book by Jan. 28, 2022 to get the best price. The starting prices below reflect a $100 discount applied when you pay by echeck.
Prices listed as "with flights" below include round-trip airfare from the New York area (EWR or JFK) for 2022 departures. Travelers may choose to purchase the tour only, and arrange their own arrival in destination. Please note this may change your tour start date.
Because we can't secure airline pricing more than a year in advance, 2023 dates and prices listed below are for the tour only. Once flights are available, we'll notify you of your options.
2022 Tours
Tour Only
With Flights
—

From

$3,199

$2,699

From

$3,999

$3,499

Select
—

From

$3,099

$2,599

From

$3,999

$3,499

Select
—

From

$2,999

$2,499

From

$3,999

$3,499

Select
—

From

$2,999

$2,499

From

$3,999

$3,499

Select
—

From

$2,999

$2,499

From

$4,099

$3,599

Select
—

From

$3,099

$2,599

From

$4,499

$3,999

Select
—

From

$2,799

$2,299

From

$4,199

$3,699

Select
—

From

$3,099

$2,599

From

$4,499

$3,999

Sold Out
—

From

$3,299

$2,799

From

$4,499

$3,999

Sold Out
—

From

$3,499

$2,999

From

$4,699

$4,199

Select
—

From

$3,299

$2,799

From

$4,499

$3,999

Select
—

From

$3,399

$2,899

From

$4,499

$3,999

Select
—

From

$2,899

$2,399

From

$3,999

$3,499

Sold Out
—

From

$3,199

$2,699

From

$3,999

$3,499

Select
2023 Tours
Tour Only
With Flights
—

From

$3,099

$2,599

From

$4,099

$3,599

Select
—

From

$3,099

$2,599

From

$4,099

$3,599

Select
—

From

$3,099

$2,599

From

$4,099

$3,599

Select
—

From

$3,499

$2,999

From

$4,499

$3,999

Select
—

From

$3,499

$2,999

From

$4,499

$3,999

Select
—

From

$3,099

$2,599

From

$4,099

$3,599

Select
—

From

$3,099

$2,599

From

$4,099

$3,599

Select
Rates are per person based on double occupancy.
Single room supplement is $449.
Note: Table Mountain has scheduled its annual maintenance closure every July. 2021 dates to be announced. During this time, the Cat Project Tour at Emdoneni will be offered as an alternative.
For more information on this tour, please contact us here or call us during business hours (Mon-Fri, 9:00am – 5:30pm EST) at 1.800.337.7773.
Reservations and Payments
Reservations can be made by phone (1.800.337.7773) and will be confirmed upon receipt of your non-refundable, non-transferable deposit, which must be received at the time of reservation. Deposits are $99 per person for all 2021 departures, and $300 per person for all 2022 departures. Full payment is due 90 days prior to departure. Baggage fees may apply. Space and prices subject to availability. Please see the smarTours Terms and Conditions for complete booking information.
Optional Tours
Customize your trip with these optional tours.
*NEW* Indicated optional tours are now available to pre-book when you reserve your trip. This is the best option to guarantee your spot on your preferred optional tour!
Availability and pricing are subject to change. Optional tours require a minimum number of participants in order for the tour to operate. If you choose to book your optional tour while on your trip, payments are non-refundable and should be made by cash or credit card (VISA, MasterCard or AmEx, subject to service charge).
Half-Day Cultural Heritage Tour & Township Tour 
Cape Town

From approx.

$48

Per Person
Time-travel through the history of "The Three South Africas"—from the monumental turning point in the Birth of South Africa to the now-decaying ruins of Apartheid South Africa to the townships of the New South Africa—on this can't-miss tour. Gain insight into the greatness of Nelson Mandela and what South Africa has achieved ever since taking up his challenge to rise above pain and bitterness. Experience eye-opening encounters, especially when visiting Langa, the oldest black township, and Khayelitsha, the largest township, where…
Robben Island Tour**
Cape Town

From approx.

$40

Per Person
Catch the ferry to Robben Island, a UNESCO World Heritage Site and home to the infamous maximum-security prison where Nelson Mandela and others were jailed. Adding to the realism of this tour: guides on the island were once political prisoners! Important tour details: Ferries depart several times daily, weather permitting, from V&A Waterfront. Transfers from your hotel to the pier and back are not included. The Robben Island excursions are operated by a non-profit foundation,…
Winelands Tour
Cape Town

From approx.

$55

Per Person
Taste for yourself why South African wines are so celebrated with a trip to the enchanting Winelands and the second oldest town in South Africa. See Stellenbosch's oak-lined streets and admire the gables of Cape Dutch architecture. We'll then head to a wine estate for a wine tasting session and to explore the grounds. Here's your chance to purchase some local wines!
AVAILABLE TO PRE-BOOK!
Gold Dinner
Cape Town

From approx.

$57

Per Person
There is no better way to experience an African-themed restaurant than the Gold restaurant. They promise a "taste safari" that includes flavors from Cape Town and all over the stunning continent. How does the evening go there? The evening kicks off with a djembe drumming session followed by a hand-washing ceremony. Then you delve into a 14-course meal, each one from a different African country.
AVAILABLE TO PRE-BOOK!
Full Day Great White Shark Cage Diving***
Cape Town

From approx.

$194

Per Person, including breakfast, packed lunch and transfers
On this full-day adventure, you'll depart from Kleinbaai and enjoy 2-4 hours at sea, depending on how often the sharks visit the boat, diving and viewing from the cage. The cage holds five people at a time and each person can spend about 20 minutes in the cage! All scuba equipment, including 7mm wetsuits, are provided and you don't need a scuba license to cage dive. If you prefer not to go in the cage,…
COVID-19 UPDATE
Departing the U.S.: For the safety of everyone in the group, smarTours has implemented some COVID-19 travel requirements which apply to all tours regardless of destination. To learn more, click here.
Returning to the U.S.: In accordance with U.S. entry requirements, smarTours will arrange testing for the group in destination. Full details and requirements can be accessed here.
South Africa & Eswatini Tour: The cost of the test is approximately $70 USD. The test must be paid by credit card (Visa or Mastercard) at the testing site.
Note: If you are traveling with us on a land-only basis please share your travel plans with us and let us know if you will also need to be tested with the rest of the group.
Please note entry requirements are changing rapidly. For up-to-date information, please click the links below.
FLIGHT INFORMATION
Your departure flights from the U.S. to South Africa and back are on the below airlines. We recommend that you check in three-and-a-half hours before departure.
Departure Date
Airline
Airport
Depart
Return (Main Tour)
2021: Dec. 2
2022: Jan. 10, Feb. 7, Mar. 14
United Airlines
Newark (EWR)
8:45PM
7:00AM
2022: Mar .28, Apr. 11, Apr. 25, May 2, May 16, May 23, Jun. 20, Jul. 25
United Airlines
Newark (EWR)
8:45PM
5:45AM
2022: Aug – Dec
2023: All Dates
TBA
TBA
TBA
TBA
ADVANCE SEAT ASSIGNMENT
The above airlines do not assign seats in advance. Seat assignment can only be arranged when you check-in at the airport.
LAND-ONLY TRAVELERS
International flights to/from the U.S. are not included. Land-only travelers are responsible for arranging entry and exit flights, as well as their arrival and departure transfers. smarTours cannot be held responsible for any damage caused by air schedule changes and delays. Unused land services are non-refundable.
Main Tour Only: Land-only services start upon independent check-in at the hotel in Cape Town on Day 2 of the itinerary listed on the tour page. Land-only services end after breakfast at the Johannesburg hotel on Day 13 of the itinerary listed on the tour page.
PASSPORT AND VISA INFORMATION
You must be in possession of a passport valid for at least 6 months after the date of travel. All visitors are required by the South African immigration authorities to have a minimum of two consecutive blank visa entry pages in their passport. Insufficient pages in the passport normally results in denied boarding or denial of entry upon arrival, and the person is likely to be detained pending return to their country of origin. Visa is not required for U.S. passport holders. Non-US citizens should check with the South Africa and Kingdom of Eswatini consulates as to the most current visa requirements. Please remember that it is your responsibility to obtain the necessary travel documents before the trip.
TICKETS AND FINAL DOCUMENTS
Final instructions and additional travel tips will be sent to you 14-21 days before the scheduled start of your tour via email. If you have not received your final documents, please check your spam folder or contact smarTours.
HEALTH REQUIREMENTS
Please consult your personal physician or local public health authorities regarding taking anti-malaria pills, as well as other recommendations.
CLIMATE
South Africa is located in the southern hemisphere and has the reverse seasons to those of the U.S. The weather is temperate, even in the winter. Overnight temperatures are 10-20 degrees lower. Here's what you can expect:
April–September: Highs in the 60s and 70s.
October–March: Highs in the 70s and 80s.
NON-INCLUDED MEALS
Food costs in South Africa are quite reasonable compared to the U.S. In Cape Town, you may dine at either of the hotels used on this tour or in a nearby restaurant recommended by your guide. The V&A Waterfront also offers a fantastic range of dining options. Your hotel will accept credit cards for your non-included meals.
CREDIT CARDS AND LOCAL CURRENCY
As of July 23, 2019, the Zimbabwe Dollar (ZIM) is the official currency in Zimbabwe, in both cash and electronic format. The Zimbabwe government has banned trading foreign currencies. Credit cards are the preferred method of payment and it is readily accepted everywhere in Zimbabwe (Visa & MasterCard), so we advise that you prepare to use your credit card here. Street vendors require cash and the government has advised you must pay in ZIM. You may find that ATMs do not have any cash in them and hotels will be reluctant to exchange monies. You can pay in USD at all airports, immigration offices, and many other vendors/shops, but they will only accept newer, crisp US Dollar notes with the "large heads" printed on them. These are the US Dollar notes printed after 2001. If USD is used and change is owed, the cash will be returned in Zimbabwe Dollar, which will be very difficult to exchange back in both Zimbabwe and the U.S. If you'd like to use USD, we recommend bringing cash in small denominations to avoid large amounts of change being returned to you in ZIM.
BAGGAGE
Each passenger may bring one piece of checked-in luggage (suitcase) max. 44 pounds, and one carry-on not exceeding 18"x10"x8". We recommend that you do not overpack and that you take a variety of casual separates with climate and comfort in mind.
Jennifer P
"We had an excellent trip! Everything was perfect. "
Shirley A
"The South Africa tour and Victoria Falls extension were fabulous! Our tour guide, Jeremy Poole, was outstanding. He is knowledgeable about history, social issues, geography, and all aspects of travel. He is efficient, extremely friendly and caring about providing the best travel experience for everyone in his tour group. I highly recommend the optional tours. Very special experiences, in addition to visits to parks to view a great variety of wild life by boar and by safari vehicle, include the chance to see and get close to cheetahs, and to even pet young lions and also to pet and feed elephants. I highly recommend this tour!"
Carol K
"This was a wonderful trip! Jeremy was our guide, and he was so knowledgeable and organized. We were the \"lucky\" group who went up Table Mountain on a beautiful sunny day, and the rest of the week was too windy for the cable cars to go up. We saw all the animals including the big 5 on most all of the safaris. One day our local guide on a safari spotted a leopard with two cubs as we were in a hurry to get back. It was wonderful, and that made three leopards we had seen. Victoria Falls was magnificent, and probably my favorite part of the trip, which is hard to say, as the whole trip was awesome!"
Alice D
"What an experience walking with the lions? Up close and personal with the beastly lions was an experience of a lifetime. A trip I would definitely want to retake Best trip ever. I love animals and our group was able to see the Big 5 at both Kroger and Chobi National Parks. Giraffes like to stay camouflaged but such graceful animals. If you love animals, this trip is for you. "
Alice D
"Best trip. Had a lot of fun and enjoyed walking with the lions. An amazing experience that everyone should take. What an opportunity. Great trip, great price, great tour director. Everything about SmarTours is top notch."
Virginia S
"We visited South Africa three years ago. Our trip was sensational. Our guide was Jerami and he was awesome. Could not have been better. All days were perfectly planned and his historical knowledge of the area and the people, Amazing!!!\r\nWe can not wait to return to Africa. Hoping to go again next year. "
Dorrel S
"Excellent Tour it was educational, fun ,well organized .Tour covered numerous sites of interest ,added excursions fits well into schedule. Mark the tour guide was knowledgeable and accommodating. African cuisine was tasty, delicious & healthy .Smart Tours Package was economical."
Charney Y
"Comprehensive tour exactly what I had anticipated. Jonathan Muller , our guide, was extremely knowledgeable, passionate about his country & the finest, sincere, warm human being. Hotels were excellent, food fantastic & high quality of service . Only negative was the time spent travelling from Cape Town to Durban via Jo\u2019berg. It would have made more sense flying direct to save time. We were fortunate in having a small group of 15 which allowed for plenty of space on bus & Jeep. I would highly recommend this tour to anyone interested in South Africa!"
Daniel W
"The South Africa SmarTours trip in October-November 2019 was exceptional,\r\nOur guide Ron was the best I have ever encountered on may trips. He was well informed, extensive in his explanations, passionate about his country and most helpful to all the participants. He went far beyond what would be expected.\r\nThe accommodations were first rate and very creative, especially the lodging in the remote area.\r\nOur drivers were excellent.\r\nThe food outstanding.\r\nThe safari excursions were far beyond my expectations. \r\nI cannot say anything negative or any need to change any aspect of he tour.\r\nGO SMARTOURS!"
LOUISE H
"features-includes major sights and safari\/s\r\nquality- we stayed at a few fancy hotels-- in hazeyland hotel grounds and food were top-notch,\r\nvalue for $--yes good value, especially nonstop flight From NY\r\nCOMPARISON TO OTHERS; I visited South Africa twice before and staying in tent lodges was quite an experience. I missed not seeing animals when I was not on safari. However, Capetown is a beautuful area which i did not see before. My husband only wanted to stay in the parks and this itinerary held no interest for him."
LOUISE H
"very well run, our guide was excellent. wish we had more time in Swaziland. Also would have liked more included dinners even if the price was raised slightly. "
elliot k
"We loved almost everything about the tour. The guide Sean was outstanding -- probably the best guide we have ever had. Since we skipped the Victoria Falls extension, he went out of his way to arrange a visit for us to a lion breeding farm on the day of our departure from Johanesburg. The game drives through the 2 parks were terrific and we had close up encounters with Cheetahs at the breeding farm where we stayed in Hluhluwe. The best game drive was offered as an option to driving through Kruger on our bus. This game drive enabled us to complete the big 5 and see lions and leopards that we would have missed on the bus. The hotels were all very nice and well located. The group was not too big - 24 people and the bus was very comfortable. The hotels were very nice and well located. Also, the included breakfast buffets and dinners were delicious. Our only complaint was the optional tour to the vineyard in Stellenbosch where we were led by a local guide who spent way too much time in the wine cellar and tasting room and gave us very little information about the town. The stores were all closed by the time we got there."
Karen L
"Our trip to South Africa was a truly amazing and eye-opening experience. Our tour guide, Jeremy Poole, was extremely intelligent, knowledgable and organized. We learned and saw so much on this adventure and highly recommend it. It was truly the trip of a lifetime. Overall, the tour was an excellent value for the money. The optional tours were very worthwhile. Most of the hotels were good, but a few were below our expectations. "
Melinda S
"Fantastic trip. We loved every minute of it. Jonathan was our guide and I can't say enough good things about him. I wanted to bring him home with us. He was on top of everything, made us comfortable and shared so much knowledge\r\nOne suggestion would be to have name tags for the group for at least the first night or 2 so we get to know each others names in the group quicker.\r\nThis is the first organized tour we had ever been on but we were more than happy with every thing. I can't wait for the Greece tour."
Linda S
"We have done 4 Smartours over the years. South Africa, Macchu Piccu, Galapagos, India and Nepal. Each and every time we have been so very happy with EVERYTHING. The tour, the accommodations, the food, the tour guides, especially the tour guides. Safe, knowledgeable and fun! I recommend Smartours to so many people you would think I worked for the company. 111 countries and the very best of these were done with Smartours."
Leave a Review