CAPE TOWN AND DINOKENG PRIVATE GAME RESERVE
If South Africa is one of the many destinations on your bucket list, our Cape Town and safari package is a very smart choice. The tour includes three full days in this spectacular harbor city, where you can book extraordinary (and affordably priced!) optional tours that showcase South Africa's incredible diversity. Discover the enduring legacy of Nelson Mandela, explore the scenic Winelands or even go shark cage diving…if you dare! Then it's off to Dinokeng Private Game Reserve where we'll do our best to help you spot lions, leopards, rhinos, elephants, and buffalos, aka the "Big 5." 4.5/5 stars on Tripadvisor!
Did you know you can make this tour private? Find out about pricing and options for groups of 15 or more travelers.
Itinerary at
a Glance
Tour Itinerary:
4 nights in Cape Town
2 nights in Dinokeng Private Game Reserve
Tour Highlights
Cape Town Orientation Tour
Table Mountain & Cape Town City Tour (2024 only)
Leisure time to explore Cape Town
Table Mountain (2023 Optional Tour)
Cape Peninsula (Optional Tour)
Dinokeng Private Game Reserve
3 open-vehicle game drives
Opportunity to see "the Big 5"
Your Tour Includes
Optional round-trip airfare from the New York area (varies by departure) including taxes, fees & fuel surcharges
Intra-South Africa flight and ground transport
Accommodations at superior first-class hotels
8 meals: 6 breakfasts (B) and 2 dinners (D)
3 open-vehicle, half-day game drives in Dinokeng Private Game Reserve
Experienced, English-speaking tour guides
Max Group Size:
30 travelers
Activity Level: Level 1
Expect most included touring to require walking and standing periods up to 3 hours at a time (up to 2 times per day) on easy terrain with some light stairs. Learn More
Pacing Level: Leisurely
Expect half-day tours most days with a free day in most cities to explore independently. There are few to no early mornings and/or long travel days by bus (don't worry—there are always comfort stops!), and you may expect to stay in most accommodations for 4+ nights. Learn More
No Additional Entry Requirements for U.S. Passport Holders
A valid passport is required for international tours. Currently, there are no additional entry requirements for U.S. passport holders, but this can change at any time. Before travel, both U.S. and non-U.S. passport holders should visit our Passports & Visas page to reconfirm entry requirements.
Safari vehicles have high ground clearance and require agility to embark and disembark. A few early wake-ups are required to travel and for game drives.
For more detailed information about this tour and destination, visit our Before You Depart section.
Flights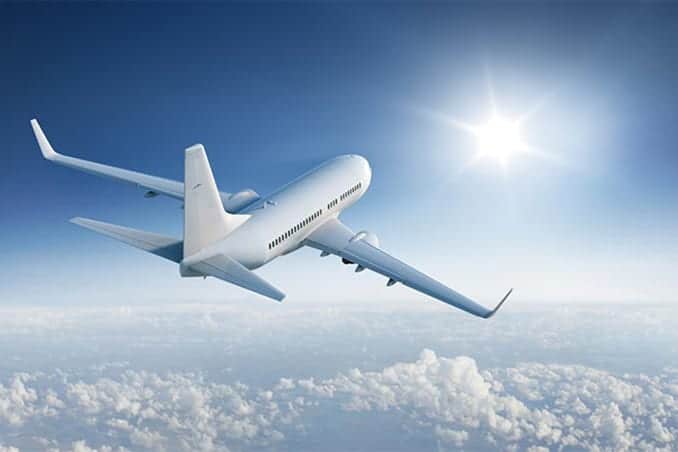 Passengers who purchase flights will depart 1 day before the tour starts and return 1 day after the tour ends.
For flight details, see Before You Depart.
Day 1: Arrive in Cape Town
Welcome to the "Mother City," where Mother Nature definitely shows off some of her very best handiwork. As you're escorted from the airport to your hotel, tune into a guided orientation tour of Cape Town. Orientation briefing will outline all of your Cape Town options. Learn more about all this city offers here. Tonight, join the other smarTours travelers for a welcome dinner at a local restaurant.
*Depending on flight schedules, the welcome dinner may be moved to Day 3.
Accommodations:
President Hotel or similar
Meals:
Dinner
Day 2: Cape Town
Day 3: Cape Town at Leisure
Day 4: Cape Town
Day 5: Cape Town/Dinokeng Private Game Reserve
Day 6: Dinokeng Private Game Reserve
Day 7: Depart Dinokeng Private Game Reserve
Instant Savings of up to $400 per person for a handful of spots on select dates. While supplies lasts, ends Sep 29.
Prices listed as "with flights" below include round-trip airfare from one or more airports in the USA. Travelers may choose to purchase the tour only, and arrange their own arrival in destination. Please note this may change your tour start date.
2024 Tours
With Flights
Tour Only

From

$3,399

Book Now

From

$1,499

Book Now

From

$2,999

Book Now

From

$1,299

Book Now

From

$3,199

Book Now

From

$1,399

Book Now

From

$3,299

Book Now

From

$1,399

Book Now

From

$3,199

Book Now

From

$1,399

Book Now

From

$3,299

Book Now

From

$1,399

Book Now

From

$3,199

Book Now

From

$1,399

Book Now

From

$3,099

Book Now

From

$1,399

Book Now
Rates are per person based on double occupancy.
Single supplement applies when not sharing a room. Select a date above to see the rates for that specific departure.
For more information on this tour, please contact us here or call us during business hours (Monday-Friday from 9:00 am - 5:30 pm Eastern) at 1.800.337.7773.
Reservations and Payments
Reservations can be made online or by phone (1.800.337.7773) and will be confirmed upon receipt of your non-refundable, non-transferable deposit, which must be received at the time of reservation. Deposits are $300 per person. Full payment is due 90 days prior to departure. Space and prices subject to availability. Please see the smarTours Terms and Conditions for complete booking information.
Optional Tours
Customize your trip with these optional tours.
Enhance your trip with our recommended optional tours. Indicated optional tours are available to pre-book when you reserve your trip and can be added to your reservation up to final payment. This is the best option to guarantee your spot on your preferred optional tour! Optional tours require a minimum number of participants. Optional tours are non-refundable unless they do not operate.
Some optional tours can be purchased in-destination and may cost extra. The payment methods and currency information to purchase tours in-destination will be provided on final documentation.
Full Day Cape Peninsula Tour
Robben Island Tour**
Winelands Tour
Gold Dinner
Half-Day City & Table Mountain Tour
Full Day Great White Shark Cage Diving
Featured Accommodations
President Hotel
Mongena Private Game Lodge
Minnie P
The trip "Capetown and Safari Express" was exciting from the time we landed in the beautiful city of Capetown, South Africa to the day we left from the awesome rustic lodge in Johannesburg. Accommodations were lovely in both locations. Beautiful and delicious breakfasts (included) were hosted daily. My favorite were the made to order omelets and the delicious coffee. The welcome dinner at a local restaurant was very special. Optional activities or excursions were easy to book. I enjoyed the Table Mountain and City tours. The views were breathtaking. In Johannesburg at the rustic and well appointed lodge, scrumptious meals and exiting daily safaris led by knowledgeable and experienced rangers was the order of the day. I was very pleased that we observed and photographed numerous animals including 4 of the big 5. Beautiful sunsets and stunning sunrises added more amazement to the experience. On the final day, a visit to Pretoria where we saw historical and government sites as we learned about South African culture and politics. This was more than I expected and a great value for the price of this trip.
Aunie A
This trip was amazing! A must do for all...the beauty of the people and the country is unparalled. It's truly a once in a lifetime experience. The guides we had for our excursions were truly amazing. These people are full of knowledge about the history of the country and share that with you. You get much more than you pay for when booking the excursions. The guides are friendly, love to answer questions and again just jam pack you with so much knowledge about the history of the country. Highly recommend booking the excursions with SmarTours. The travel was also very well organized and the accommodations exceeded our expectations. Our hotel in Cape Town was beautiful and centrally located to just about everything, we walked a block to catch the Hop on Hop off bus tour, walked to the Pub that was on the corner for drinks one evening, and walked to dinner. The breakfast buffet was delicious and had just about everything. Once we arrived and the Mongena Lodge our trip got even better. The location was amazing! The rooms were wonderful and unique, and the staff was fantastic! The game drives were our favorite part of the whole trip, our Ranger Alex was full of knowledge about not only the Big 5, which we saw 3 out of 5, but also about the birds and the foliage as well. It was truly wonderful, we will be back with friends to support this wonderful place. We also wanted to give a big big BIG kudos to Darryl our Jo'burg guide. He was SO friendly and SO full of knowledge and made our trip truly special and captured the spirit of the people of SA. He was amazing and we feel like we made a friend for life. I cannot say enough good things about that man...he is fantastic!!! We had such an amazing experience. Do not hesitate to book this tour, the country is beautiful and very safe. Cape Town is a super cool, super hip, super trendy town with beautiful people, and the Safari is truly a once in a lifetime experience. We are already planning to book another tour with friends this time around. Thank you so much SmarTours and all your staff and partners. The only negative I have is that we wish that we were able to upgrade our seat assignments prior to travel. We would have no issue paying for the upgrades to get seats together with the people we are traveling with and for more seat room - especially for a 16 hour flight! So if there's anyway to improve upon that. If not for the travel restrictions on seat upgrades this would be a 5 star review. 4 1/2 stars all around.
Adam a
My wife and I took their Cape Town and Safari Express tour to South Africa for our honeymoon. It was a trip of a lifetime. I really enjoyed being able to choose the optional tours in Cape Town or just doing our own thing. The guides were very knowledgeable and helpful. The hotels were excellent. We saw the big 5 on the safari and more! I will definitely look into traveling with SmarTours again.
Marie T
What a trip! Cape Town and Safari express trip was incredible! Being a first timer with this tour group, I was skeptical, especially with their reasonable prices. I paid $1,799.00 for a 9 day trip to Africa, where other companies are charging between 3 or 4 thousand dollars for this trip. So, I decided to make sure they were a legitimate operation, so I went to their NYC office to check it out. It was a pretty large operation in a nice office, so I decided to book the trip. We went to Cape Town, Johannesburg, and Pretoria. The Safari was amazing, and the prices couldn't be beat. I learned so much about South Africa. I would like to return again, next time bring my daughter, and maybe take one of the longer trips in their brochure.
Drena
Just returned from Cape Town and my family and I had a great time! We signed up for all the optional tours and were on the go the first 3-4 days but it was well worth it. Dress warm for Table Top Mountain. If you want to enjoy a little night life go down to Long Street. The African Cafe is a must if you want to try true South African cuisine and African music. If you are willing to get up really early try and watch the sun rise on Signal Hill....its so beautiful. Once you leave Cape Town the remaining of the trip slows down. Day 6 is a full day of travel. It would have been nice to drive around or visit a monument/place in Johannesburg. If you luck up to get Rufas as your tour guide at Kruger Park you are in for a great time.
Luis C
An unforgettable trip. My famiiy had an excellent time in a wonderful country. The Smartours staff is trained and they let you know the history of each city. Very grateful to our guide Charlie Sayers. He was committed, knowledgeable and funny.
Mariano M
My daughter and I just completed what has been one of the most memorable and exciting trips we've ever had (and we have traveled a lot...). The entire package was top notch, we enjoyed fantastic hotels (Sabi River Sun Resort is out of this world!), superb tour guides (Desmond Clark in Cape Town, Charles Sayers in Johanesburg/Hazyview/Kruger, and Rufus in Kruger), an excellent quality of the motor coaches, and had the option to select a rich and diverse variety of tours, some included and some optional. You can't miss the optional white shark cage diving experience – will generate memories to cherish for life! I'd rate this tour package 11 out of 10 points. In fact, it was recently recognized as a great value by the New York Times. Highly recommended!
Allie
South Africa has been on my bucket list for a long time, and Smartours did not disappoint with the Cape Town and Safari Express. It was well planned, and all the optional tours were well worth it and a great value. The Safari was EXCELLENT and the park ranger Elvis was great! We saw all of the big 5 in our March 2017 tour. An exceptional value and I highly recommended. Great job, Smartours!
addison s
This was an amazing trip. smarTours did an excellent job. The guides were friendly and knowledgeable. This was my first trip with Smartours and I will use them again. This trip was well planned and seamless from beginning to end. Africa was spectacular. I will come back. Thank you for an unforgettable experience.
Joanne
This trip was a great value for what you got. We managed to accomplish everything we wanted in the time that we were there. Our guide Charles during the Safari portion was very knowledgeable. All the accommodations were satisfactory. We only did one of the side tours available to us in Cape Town (Table Mountain half day) and we had no complaints. It was a beautiful view and the time they gave us to do everything was adequate. Overall, if you are short on time but South Africa is on your Bucket List, I would highly recommend this tour.
Melissa W
I have always dreamed of going to South Africa and going to Cape Town and on a safari. This trip was unbelievable and I am so fortunate to have gone. Cape Town was stunning. The beaches, table mountain, food, locals, the wine...all AMAZING! I could go on for hours how amazing it was. David, our tour guide, was brilliant. We couldn't have asked for someone better. He was so knowledgable and lovely. Our Safari in Krueger was unreal. We saw the big 5!! What an experience. Charles was so lovely and such a pleasure to have. We fit everything into those 6 days and felt like we saw it all! The hotels were clean and fabulous. We also got lucky with a great group! Thank you and we will definitely be joining smartours again!!
Natalie R
I dreamed of going to South Africa as a little girl and to say the my experience was amazing would be an understatement. Our tour guides in Cape Town and Johannesburg were extremely knowledgeable. This trip was well planed and our experience was spectacular. This trip is a must do!
Nick A
A great tour for the money! Wife and I had a wonderful time! Loved our tours and safaris!! Our tour Guides were very Good. Saw all the big 5 on our safari in Kruger Park!
Susana H
The tour had been recommended by a friend who said it was an incredible deal. I decided to try the tour even though I prefer to travel independently. It was amazing. The tour guides were professional, informative and extremely helpful. Renier made sure to keep everyone safe and informed as well as laughing during his tour. Elaine was highly professional and informative and incredibly kind and helpful. She definitely went well out of her way to accommodate all reasonable requests. The tour and the tour guides were A+.
Caroline N
We went on the Cape Town & Safari Express and had the most amazing time. This is my third time to Africa, but my first time for leisure. Our family took my mother on this trip as a surprise for her 60th birthday. This was our DREAM trip. David, our guide in Cape Town, was so welcoming and helpful. This was my first trip with smarTours, I could not speak more highly of the professionalism and organization of this vacation. I am a world traveler and use tours only when traveling with family, I would use this company again. On the way back, we had a problem with leaving the country due to weather in the US, all inbound flights were cancelled. SmarTours made turned this lemon into lemonade and quickly compensated our extra room, food, arranged airport transport, helped with flight arrangements, and even booked an extra tour! We have memories that will last a lifetime, thank you smarTours!
Leave a Review