SACRED VALLEY, MACHU PICCHU, CUSCO, LIMA, BUENOS AIRES, IGUASSU & RIO DE JANEIRO
Explore the highlights of South America on this comprehensive tour that takes you to all the must-see sites of Peru, Argentina, and Brazil. Start your journey in the heart of the Inca civilization, exploring the ruins of Ollantaytambo in the Sacred Valley, incredible Machu Picchu, and Cusco, considered to be the oldest living city in the Americas. Next, you'll see both the colonial and modern parts of Peru's capital city, Lima. In Argentina, take a stroll through Buenos Aires' La Boca district and enjoy a tango show before venturing out to the Argentine Pampas for barbeque and regional Gaucho games. See one of the most spectacular waterfalls in the world – Iguassu Falls, which sits on the border of Argentina and Brazil before ending your trip in sunny Rio de Janeiro where you'll ascend Sugar Loaf Mountain by cable car for stunning views of the city and take a cog railway up to the landmark statue of Christ the Redeemer.
Did you know that you can make this tour private? Find out about pricing and options for groups of 10 or more travelers.
Itinerary at
a Glance
Tour Itinerary:
Overnight flight
1 night in Yucay
2 nights in Cusco
2 nights in Lima
4 nights in Buenos Aires
2 nights in Iguassu Falls
2 nights in Rio de Janeiro
Tour Highlights
Sacred Valley
Ruins of Ollantaytambo
Visit a typical house in the "last living Inca Village of Peru"
Machu Picchu
Colonial & contemporary city tour of Lima
Tango lesson and show (Buenos Aires)
Folk music & wine in the Argentinian countryside
Iguassu Falls
Sugar Loaf Mountain (Rio)
Copacabana (Rio)
Your Tour Includes
Round-trip airfare from Miami (passengers may also book this tour without flights)
Airfare taxes, fees & fuel surcharges
All intra-South America flights & ground transportation
Accommodations at deluxe & superior first-class hotels
21 meals: 13 breakfasts, 3 lunches, 5 dinners
Comprehensive sightseeing tours and admission fees
English-speaking Tour Director throughout and local guides
Day 1: Depart from the U.S.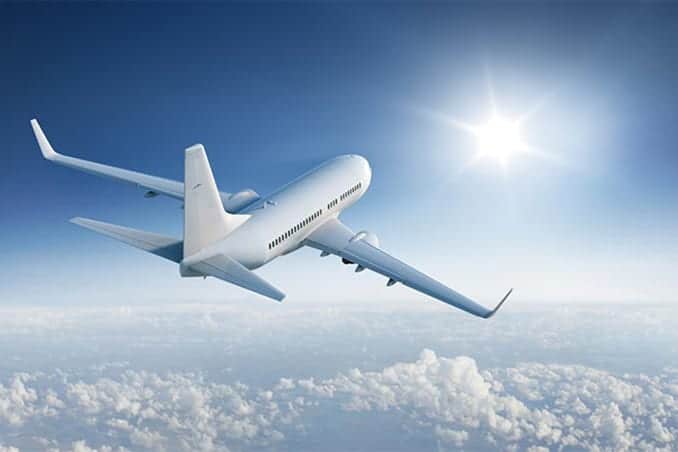 Your journey to South America begins as you depart this evening on your overnight flight bound for Peru.
*Passengers who did not purchase flights will join the tour in Yucay on Day 2.
Day 2: Arrive Cusco/Sacred Valley
Day 3: Sacred Valley/Machu Picchu/Cusco
Day 4: Cusco
Day 5: Cusco/Lima
Day 6: Lima
Day 7: Lima/Buenos Aires
Day 8: Buenos Aires
Day 9: Pampas
Day 10: Buenos Aires
Day 11: Buenos Aires/Iguassu Falls
Day 12: Iguassu Falls
Day 13: Iguassu/Rio de Janeiro
Day 14: Rio de Janeiro
Day 15: Depart Rio de Janeiro
Day 16: Arrive in the U.S.
We are working diligently to secure future tour dates and pricing for this itinerary. Please fill out the "Request a Future Date" form linked below and we will notify you once dates are available.
Optional Tours
Customize your trip with these optional tours.
Enhance your trip with our recommended optional tours. Indicated optional tours are available to pre-book when you reserve your trip and can be added to your reservation up to final payment. This is the best option to guarantee your spot on your preferred optional tour! Optional tours require a minimum number of participants. Optional tours are non-refundable unless they do not operate.
Some optional tours can be purchased in-destination and may cost extra. The payment methods and currency information to purchase tours in-destination will be provided on final documentation.
Ruins of Cusco Tour
Larco Museum
Tigre Delta Morning Excursion
Petropolis plus Hippie Fair Full-Day Tour
Carnival Experience
Featured Accommodations
Sonesta Posadas Del Inca Yucay Hotel
Sonesta Hotel Cusco
Hotel Jose Antonio Deluxe
Loi Suites Recoleta Hotel
Bourbon Cataratas do Iguaçu
Sheraton Grand Rio Hotel & Resort
COVID-19 UPDATE
Departing the U.S.: For the safety of everyone in the group, smarTours has implemented COVID-19 travel requirements which apply to all tours regardless of destination. To learn more, click here.
Please note destination entry requirements are changing rapidly. smarTours will communicate entry requirements in your Tour Documents 10–14 days prior to departure. For up-to-date information, please click the links below.
HEALTH REQUIREMENTS
The high altitude reached on this trip (Cuzco is at 11,000 feet above sea level) as well as the considerable amount of walking involved, often on uneven terrain, requires that you be in good physical condition to enjoy this trip. We strongly suggest that you consult with your physician regarding any concerns as well as possible medications to ease the effects of the high altitude.Immunizations are NOT currently required; however, you may wish to consult your personal physician or local public health authorities as to their suggestions.
FLIGHT INFORMATION
Your departure flights to Lima and return flights from Rio de Janeiro are via LATAM Airlines. You are expected to check-in for your flight at least three-and-a-half hours before the scheduled departure. Please make sure to allow sufficient time for clearing immigration and customs if you are planning a connecting flight. We recommend at least three-and-a-half hours. Please keep in mind that flight schedules are always subject to change.
Miami (MIA)

Departure Date
Depart
Return
2022:Sep. 4
11:55 PM
6:30 AM
2023: All Dates
TBA
TBA
ADVANCE SEAT ASSIGNMENT AND FREQUENT FLYER MILES
LATAM Airlines does not assign seats in advance. Actual seat assignment will be provided at the airport. Please note that smarTours® is not involved with assigning seats. If you have a preferred seating choice, please make sure you check-in for your flight as early as possible.
LAND-ONLY TRAVELERS
International flights to/from the U.S. are not included. Land-only travelers are responsible for arranging entry and exit flights, as well as their arrival and departure transfers. smarTours cannot be held responsible for any damage caused by air schedule changes and delays. Unused land services are non-refundable.
Main Tour: Land services start upon independent check-in for the flight to Cusco on Day 2 of the itinerary. Land-only services end after breakfast at the Rio de Janeiro hotel on Day 15 of the itinerary listed on the tour page.
PASSPORT AND VISA INFORMATION
You must be in possession of a passport valid for at least 6 months after the date of travel.
U.S. citizens do not require a visa to enter Brazil June 17, 2019 onwards. Non-U.S. citizens should check with the respective consulates of the countries on this tour for the most current visa requirements. Please note that visa procedures may change at any time. Please remember that it is your responsibility to obtain the necessary travel documents before the trip.
TICKETS AND FINAL DOCUMENTS
Final instructions, documents, and travel tips will be emailed to you 10–14 days before the scheduled start of your tour. If you have not received your final documents, please check your spam folder or contact smarTours.
HEALTH REQUIREMENTS
You should consult your personal physician, local public health authorities or the Centers for Disease Control (CDC) as to their recommendations, including immunization for Yellow Fever.
CLIMATE
Peru, Argentina and Brazil are located in the Southern hemisphere so their seasons are the reverse seasons of the U.S. Spring is in September/October/November with daytime average temperatures in the 50s and 70s. Summer is December through February with daytime average temperatures in the 80s. Early fall is in March with daytime average temperatures in the 70s and April's average temperatures in the 60s. In areas of higher elevations (Cusco, Machu Picchu), morning, late afternoon and evening temperatures will be considerably cooler. Overnight temperatures may lower by 10-20 degrees.
NON-INCLUDED MEALS
You may dine at the hotels on this tour or nearby restaurants—ask your guide for recommendations. Average cost for dinner (excluding drinks) in hotel cafes is about $20–$25 per person. Your hotel will accept credit cards for your non-included meals.
CREDIT CARDS AND LOCAL CURRENCY
Hotels and some stores accept major credit cards. However, for "street shopping" you will need local currency or U.S. Dollars. Your hotels will be able to exchange cash to local currency. It is recommended that you bring along cash in small denominations.
BAGGAGE
Each passenger may bring one piece of checked-in luggage (suitcase) max. 44 pounds, and one carry-on not exceeding 18"x10"x8". We recommend that you do not overpack and that you take a variety of casual separates with climate and comfort in mind.
David B
This tour was a superb snapshot of South America in 2 weeks. Machu Picchu, Lima, Iguazu Falls, Buenos Aires, Rio de Janeiro. It would be impossible for me to put together this tour myself for less money. Furthermore, the local guides were top notch, veteran professionals with humor. The thing we like most about Smartours is they keep us busy with excursions and site seeing. These trips are a huge bang for the buck. When I show photos of the trip, people are amazed at all we see and all the destinations. They have no idea that companies like Smartours put these trips together. One little area that we as a group thought would work better is to have one less day in Cusco and one more day in Rio. We would have liked a half day at Copacabana and that general area of beaches. But overall, another outstanding trip Smartours!
Leave a Review