BANGKOK, CHIANG MAI, CHIANG RAI, GOLDEN TRIANGLE & PHUKET ISLAND
On this Amazing Thailand and Phuket Island tour with airfare included, we immerse you in multifaceted cultures and bring you to some of the most beautiful places this country has to offer. Travel through bustling Bangkok, a city brimming with impressive temples and Thai architecture. In Northern Thailand, discover the Golden Circle, an intersection of Thailand, Myanmar, and Laos. Then, visit Chiang Rai and it's famous night market and explore temples of Chiang Mai. Here you'll also enjoy an elephant experience and Thai cooking class! Lastly, head to Phuket for a leisurely and scenic stay on Phuket Island—relax at the beaches, go shopping, or visit Phang Nha Bay and the famous "James Bond Island".
Did you know you can make this tour private? Find out about pricing and options for groups of 15 or more travelers.
Itinerary at
a Glance
Tour Itinerary:
4 nights in Bangkok
1 night in Phitsanulok
1 night in Lampang
2 nights in Chiang Rai
3 nights in Chiang Mai
3 nights in Phuket Island
Tour Highlights
Buddhist Temples (Bangkok)
Floating Market (Bangkok)
Patom Organic Village (Bangkok)
Wat Mongkol Borpith Statue (Ayutthaya)
Elephant Nature Park (Chiang Mai)
Wat Doi Suthep (Chiang Mai)
Beautiful Phuket Island
"James Bond Island"
Your Tour Includes
Optional round-trip airfare from Los Angeles (LAX) including taxes, fees & fuel surcharges
Intra-Thailand flights and ground transportation
Accommodations at Superior First Class hotels
17 meals: 14 breakfasts, 1 lunch, 2 dinners
Sightseeing tours as per itinerary and all transfers
Professional English speaking Tour Director in Thailand from day 2 through 13
English speaking tour host in Phuket
Max Group Size:
30 travelers
Activity Level: Recreational
Expect most included touring to require walking and standing periods up to 3 hours at a time (up to 2 times per day) on easy terrain with some light stairs. Learn More
Pacing Level: Balanced
Expect either half-day or full-day tours most days with a free day or free half-day to explore independently in most cities. There may be a few early mornings or long travel days by bus (don't worry—there are always comfort stops!), and you may expect to stay in most accommodations for 3+ nights. Learn More
No Additional Entry Requirements for U.S. Passport Holders
A valid passport is required for international tours. Currently, there are no additional entry requirements for U.S. passport holders, but this can change at any time. Before travel, both U.S. and non-U.S. passport holders should visit our Passports & Visas page to reconfirm entry requirements.
The Elephant Nature Park in Chiang Mai and the Hilltribe visit in Chiang Rai are intermediate-level but can be modified by the Tour Director if necessary. There are a few early mornings on the days of the visit to the Floating Markets and the travel days. Most cities include 2-4 night stays, but there are two one-nighters en route north.
For more detailed information about this tour and destination, visit our Before You Depart section.
Map
Click the Day by Day itinerary above (or swipe on mobile devices) to see the experiences that await on each day of your tour.
Flights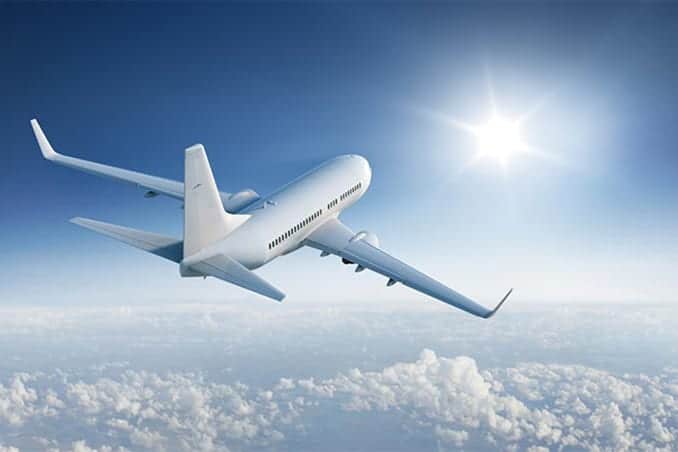 Passengers who purchase flights will depart 1 day before the tour starts and return 1 day after the tour ends.
For flight details, see Before You Depart.
Day 1: Arrive Bangkok
Day 2: Bangkok
Day 3: Patom Organic Village
Day 4: Bangkok
Day 5: Bangkok – Ayutthaya – Phitsanulok
Day 6: Phitsanulok – Sukhothai – Lampang
Day 7: Lampang – Chiang Rai
Day 8: Chiang Rai
Day 9: Chiang Rai – Chiang Mai
Day 10: Chiang Mai
Day 11: Chiang Mai
Day 12: Chiang Mai – Phuket
Day 13: Phuket
Day 14: Phuket
Day 15: Phuket – Bangkok
Book by Jun. 2, 2023 to get the best price.
Prices listed as "with flights" below include round-trip airfare from one or more airports in the USA. Travelers may choose to purchase the tour only, and arrange their own arrival in destination. Please note this may change your tour start date.
2023 Tours
With Flights

From

$3,999

$3,499

Book with Flights

From

$3,709

$3,209

Book with Flights

Only 1 spot left

Flights not available
Sold Out
Join Waitlist

From

$3,574

$3,074

Book with Flights

From

$3,699

$3,199

Book with Flights

From

$3,899

$3,399

Book with Flights
2023 Tours
Tour Only

From

$2,799

$2,299

Book Tour Only

From

$2,709

$2,209

Book Tour Only

Only 1 spot left

From

$2,699

$2,199

Sold Out
Join Waitlist

From

$2,574

$2,074

Book Tour Only

From

$2,699

$2,199

Book Tour Only

From

$2,699

$2,199

Book Tour Only
* Departures designated as "Guaranteed" may be canceled or rescheduled only under Extraordinary Circumstances, for example in situations deemed to be unsafe or nonviable due to local conditions. See Terms & Conditions for full details.
Rates are per person based on double occupancy.
Single supplement applies when not sharing a room. Select a date above to see the rates for that specific departure.
For more information on this tour, please contact us here or call us during business hours (Monday-Friday from 9:00 am - 7:00 pm Eastern) at 1.800.337.7773.
Reservations and Payments
Reservations can be made online or by phone (1.800.337.7773) and will be confirmed upon receipt of your non-refundable, non-transferable deposit, which must be received at the time of reservation. Deposits are $300 per person. Full payment is due 90 days prior to departure. Space and prices subject to availability. Please see the smarTours Terms and Conditions for complete booking information.
Optional Tours
Customize your trip with these optional tours.
Enhance your trip with our recommended optional tours. Indicated optional tours are available to pre-book when you reserve your trip and can be added to your reservation up to final payment. This is the best option to guarantee your spot on your preferred optional tour! Optional tours require a minimum number of participants. Optional tours are non-refundable unless they do not operate.
Some optional tours can be purchased in-destination and may cost extra. The payment methods and currency information to purchase tours in-destination will be provided on final documentation.
The Klongs (Canals) Afternoon Tour
The Imperial "Grand Palace" Tour
Khantoke Dinner and Entertainment
Local Life: Chiang Mai Rickshaw Explorer
Featured Accommodations
Menam Riverside Hotel
Topland Plaza Hotel
Tree Tara Hotel
Phowadol Resort & Spa
Empress Premier Hotel
Dewa Phuket Resort and Villas
Denise B
It was a very delightful experience. Our tour guide and bus driver were very knowledgeable about each city and region. They would stop at side vendors and get us all treats from which ever town we were visiting! The elephant sanctuary was awesome! I will forever remember that part of our trip. The cooking school and paper making was also fun and informative. It was all in all a great value for the money spent! I throughly enjoy smart tours and the way they cater to their clients.
Bellamin
Its been two years since i took Amazing Thailand and Angkor Wat..it was one of the best trips of my life! Amazing tour guide, i just had to worry about what to do with my free time and enjoy the places we visited. Very organized..cant wait to go on another smartours trip!!
Marsha S
My trip to Thailand and Cambodia from January 13-31st, 2020 was amazing. The places I saw were beautiful and the culture was so welcoming. The trip was especially extraordinary because of our tour guide, Nok. She is a treasure and the best ambassador of Thailand anyone could ask for. She shared so much of the culture, the foods and snacks, the cuisine from "Street Food" to Fine Dining, and the history of the country. I learned a lot about Buddhism and was able to take part in feeding the novices as well as receiving blessings from them. Some of the highlights of Thailand were the reclining Buddah, the Grand Palace, the Railway Market, the Buddah Factory, the Paper Factory, and the Klongs, and the Floating Market. The trip to the market place with the chef who taught the cooking class as well as the cooking class were very special. The visit to the Hilltribe village was unique to see allof the looms and the scarves that were handmade. Visiting the preschool was delightful: the children were singing songs in both Thai and English. The Elephant Nature Park was educational as well as personal where we had the opportunity to pet the elephants, see them eating along side the water buffalo, and also see the rescue areas for cats, dogs, and monkeys. From Bangkok I flew to Siem Reap to see the wonders of Angkor Wat. Soccern was our tour guide in Cambodia and he was able to teach me so much about the history of Cambodia as well as being able to see the Floating Village and the amazing works of art at The Artisan Workshop. The entire trip was both beautiful and educational. I would recommend this trip to anyone who wishes to see some of the beauty and history of both Thailand and Cambodia. This Smart Tour was my first tour with this company and I experienced so much for a very reasonable price. The quality of the guides and the hotels and the excursions were superior.
Dennis J
I have bee on this tour twice. Once to Cambodia and once to Puket. Both were fantastic!!! Love to go back again.
ann
We really enjoyed this tour although mid April in Thailand gets very hot and humid. Our tour guide,Tan, was excellent and we learned a lot. We saw a lot of beautiful temples and the hotels were very good as was the food.
SUSANA G
My first trip with smarTours and I had such a great time. I had read some reviews about certain guides but you never know how you will get. Nok our guide was so good and out of the ordinary, she made the trip so friendly, funny and got the hole group involved we really connected with each other. Nok gave us so much information and always buying local food so we can try and she took us to a local market to try Dancing Shrimp (ceviche like) you eat the fish while still jumping it was delicious. The trip was very well organizes on time no pressure and we saw many places not in the itinerary. Smartours deserves a 5 star review but Nok our guide gets a 12 star rating, taking care of her group with anything we needed, remedies for mosquito bites, headache, colds, coughs, acid stomach she also helped us with reservations for those that wanted to do extra activities and took us to the launder-mat. Highly recommend Smartour for your next vacation. Susa
James F
This was a fantastic trip, our guide Mr. Boeing was the reason everything went so well. His knowledge, personality and attention to details was awesome. Our driver and helper kept us on time keeping the tour bus clean and well stocked with supplies. There was plenty of time for our group to explore or relax and enjoy the sites on our own. While most of the accommodations were very good the hotel in Lampang should be changed. The rest of the accommodations were great. We recommend this trip to everyone, you have to do this once in your life time.
gene a
What an amazing Trip. Mr Chai and rest of the drivers, helpers were quite excellent in keeping our vacation excellent.This is our first SMART Tour experience and everything is wonderful.....
Emilia G
I had a wonderful time. The tour guide (Sue B & crew) kept an excellent schedule. I hope to redo this tour at another time.
Linda G
We've actually done this trip three (3) times. Why? We just love Thailand, its' people, the food, the tour is amazing, as is the price. Considering doing it again soon. The Tour Directors have been super amazing. Thank you, smarTours, for keeping this on your list of available trips!
Leave a Review