BANGKOK, GOLDEN TRIANGLE, CHIANG RAI AND CHIANG MAI
The Kingdom of Thailand is a veritable feast for the senses, and you'll savor its fascinating culture, extraordinary art and architecture, and flavorful cuisine with gusto. Our escorted Thailand tour package takes you to places both remote and well-known, starting with bustling Bangkok, the capital and the most visited city in the world. After the visual splendor and vibrant energy of Bangkok, you'll be ready to breathe in Northern Thailand's zen beauty and cultural delights. Intersect with Thailand, Myanmar and Laos at the Golden Triangle before visiting laid-back Chiang Rai and temple-rich Chiang Mai, where an elephant experience and a Thai cooking class add spice to this amazing destination! 5/5 stars on Tripadvisor!
For COVID-19 updates, please scroll down to our "Before You Depart" section.
Did you know that you can
make this tour private
for your friends and family? Find out more about pricing and options for your group.
Itinerary at
a Glance
4 nights in Bangkok
1 night in Phitsanulok
1 night in Lampang
2 nights in Chiang Rai
3 nights in Chiang Mai
Tour
Highlights
Your Tour
Includes
Round-trip airfare from Los Angeles (New York-JFK available at an additional cost; passengers may also book this tour without flight)
Airfare taxes, fees & fuel surcharges
Intra-Thailand flight and ground transportation
Accommodations at superior first-class hotels
14 Meals: 11 breakfasts, 1 lunch, 2 dinners
Sightseeing Thailand tours as per itinerary and all transfers
Professional English-speaking Tour Director throughout
Map
Click the Day by Day itinerary above (or swipe on mobile devices) to see the experiences that await on each day of your tour.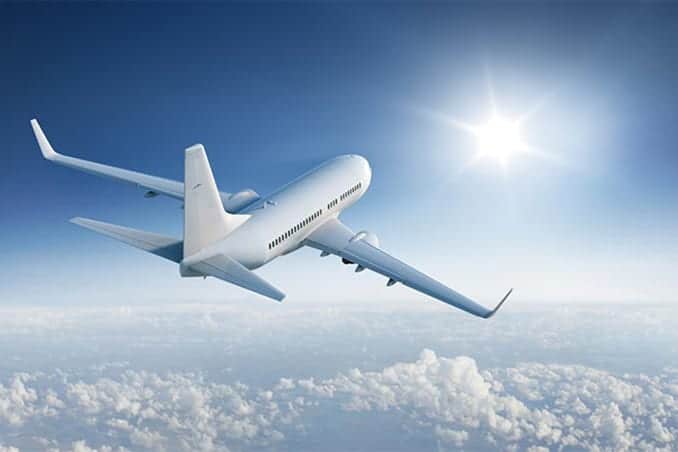 Depart USA
Take off for Bangkok! Airfare from the U.S. is included in your tour package.
*Passengers who did not purchase flights will join the tour in Bangkok on Day 2.
Arrive Bangkok
Land in Thailand's capital, the "city of angels," in the evening. Your Tour Director will be waiting at the airport to meet you and escort you to our home base for the next four nights.
Menam Riverside Hotel or similar
Bangkok
After a special orientation breakfast, we'll tour some of Bangkok's most impressive Buddhist temples. We'll see the White Marble Temple, one of the finest examples of Thai architecture. Marvel at the five-ton solid gold statue of Buddha at Wat Trimitr and the colossal 150-foot-long reclining Buddha at Wat Po. Spend the afternoon at your leisure or hop aboard an optional canal boat ride across the river for a glimpse of daily Thai life. Your first…
Patom Organic Village
After breakfast, explore one of Bangkok's floating markets! It's great fun watching merchants selling food, produce, baskets, and other wares from their boats. Photo ops abound! Later, we'll travel to Nakhon Pathom province on the outskirts of Bangkok. Here we'll visit Patom Organic Village, a family-run eco-cultural project on the banks of the idyllic Tachine River. Immerse yourself in this organic living concept and participate in a wide range of engaging hands-on workshops where we…
Bangkok
With a day at leisure to discover the vibrant, exotic city of Bangkok, what will you choose to do? Your Tour Director is full of ideas for independent exploration to match your pace and interests. You can also take advantage of five optional tours and dinners that are specially priced for smarTours travelers, including a trip to the floating market, a tour of the Grand Palace, an afternoon on the canals, and two unforgettable dinner…
Bangkok/Ayutthaya/Phitsanulok
Our travels through amazing Thailand continue as we venture into regions rich with culture, history, and stunning landscapes. First: the ancient capital of Ayutthaya, which was one of the world's largest cities in 1700. We'll see some of its former glory in the giant bronze statue of Wat Mongkol Borpith and the three ancient pagodas at Wat Phra Sri. Our Thai adventure continues to Lopburi to view the magnificent stone carvings of Phra Prang Sam…
Phitsanulok/Sukhothai/Lampang
Before leaving Phitsanulok, we'll stop at the famous Buddha Foundry where Buddha images are made in an authentic way. Afterward, we'll continue to two UNESCO World Heritage sites featuring imposing temples and monument ruins. First: Sukhothai, the capital of the first kingdom of Siam in the 13th and 14th centuries. Next, we head to its sister city, Sri Satchanalai where we'll view a unique private textiles museum before traveling to our final stop of the…
Golden Triangle/Chiang Rai
This morning we'll visit Thalor Village where we'll stop at the Apple Saa Paper shop, famous for making paper from mulberry bark. We'll have the chance to create our own original Sa Paper canvas (delivered to the hotel in Chiang Rai). Continue to Chiang Rai where we'll check in to the hotel.
Phowadol Resort & Spa or similar | Breakfast
Chiang Rai
Spend the morning at leisure. You can also take an optional boat trip on the Mae Kok River to visit hill tribe villages. Learn about their culture and see how these hill-tribe villagers live in a contemporary setting. This afternoon, journey to Phayao, a quaint lakeside town, and Chiang Saen, which borders Laos. Here we'll take a short boat ride on the Mekong River to the Golden Triangle, the meeting point of Thailand, Myanmar, and…
Chiang Rai/Chiang Mai
This morning, we'll visit the White Temple, one of the most recognizable temples of Thailand. Afterward, we'll drive on to Chiang Mai, the "Rose of the North." Your hotel is centrally located and only a short walk to the renowned night market. You'll have a free afternoon to explore or relax. In the evening, you can take advantage of the proximity to the night market or partake in an optional Khantoke Dinner and performance. See…
Chiang Mai
Today we meet Thailand's beloved national animal, the stately elephant at a world-famous Elephant Nature Park. This top-rated Elephant Reserve has rescued elephants all over the country and serves as a sanctuary not just for elephants, but for hundreds of cats and dogs as well.
| Breakfast
Chiang Mai
Chiang Mai has no shortage of temples; in fact, there are over 300! Take an optional morning city tour to see some of the city's most interesting ones, including the regal Wat Phra That Doi Suthep which sits on a mountaintop overlooking Chiang Mai, where you'll have the opportunity to take part in morning offerings and prayers with the local monks. (See Optional Tours.) In the evening, we explore the balanced flavors of Thai cuisine…
Chiang Mai/Bangkok
Our final day in Chiang Mai offers ample free time for shopping or independent pursuits. It's a manageable city to navigate, and your Tour Director will have plenty of suggestions. We'll fly back to Bangkok late in the day.
| Breakfast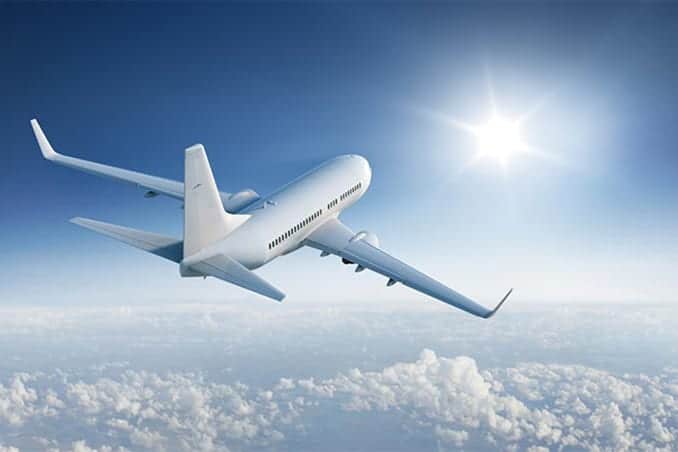 Bangkok/U.S.
Connect in Bangkok for your flight home. Your amazing Thailand tour ends with arrival in the U.S. later today.
*The tour will end for passengers who did not purchase flights on Day 13 in Bangkok.
Book by Jan. 28, 2022 to get the best price. The starting prices below reflect a $100 discount applied when you pay by echeck.
Prices listed as "with flights" below include round-trip airfare from Los Angeles (LAX) for 2022 departures. Travelers may choose to purchase the tour only, and arrange their own arrival in destination. Please note this may change your tour start date.
Because we can't secure airline pricing more than a year in advance, 2023 dates and prices listed below are for the tour only. Once flights are available, we'll notify you of your options.
2022 Tours
Tour Only
With Flights
—

From

$2,199

$1,799

From

$2,899

$2,499

Call to book
1.800.337.7773

—

From

$1,799

$1,399

From

$2,499

$2,099

Call to book
1.800.337.7773

—

From

$1,699

$1,299

From

$2,599

$2,199

Select
—

From

$1,799

$1,399

From

$2,499

$2,099

Select
—

From

$1,599

$1,199

From

$2,399

$1,999

Select
—

From

$1,899

$1,499

From

$2,699

$2,299

Select
—

From

$1,899

$1,499

From

$2,699

$2,299

Select
2023 Tours
Tour Only
With Flights
—

From

$1,699

$1,299

From

$2,599

$2,199

Select
—

From

$1,699

$1,299

From

$2,599

$2,199

Select
—

From

$1,699

$1,299

From

$2,599

$2,199

Select
—

From

$1,699

$1,299

From

$2,599

$2,199

Select
—

From

$1,699

$1,299

From

$2,599

$2,199

Select
—

From

$1,699

$1,299

From

$2,599

$2,199

Select
—

From

$1,699

$1,299

From

$2,599

$2,199

Select
—

From

$1,699

$1,299

From

$2,599

$2,199

Select
Rates are per person based on double occupancy.
Single room supplement is $579.
NEW YORK DEPARTURES:
2021 Departures: Add $169 from New York (JFK)
For more information on this tour, please contact us here or call us during business hours (Mon-Fri, 9:00am – 5:30pm EST) at 1.800.337.7773.
Reservations and Payments
Reservations can be made by phone (1.800.337.7773) and will be confirmed upon receipt of your non-refundable, non-transferable deposit, which must be received at the time of reservation. Deposits are $99 per person for all 2021 departures, and $300 per person for all 2022 departures. Full payment is due 90 days prior to departure. Baggage fees may apply. Space and prices subject to availability. Please see the smarTours Terms and Conditions for complete booking information.
Optional Tours
Customize your trip with these optional tours.
Please note that you must decide on and pay for these tours in Bangkok.
Pricing is subject to change. Payment (non-refundable) should be made by cash or credit card (VISA, MasterCard or AmEx, subject to service charge). Optional tours are subject to a minimum number of participants.
The Klongs (Canals) Afternoon Tour
Bangkok

From approx.

$50

Per Person
Discover why Bangkok has been nicknamed the "Venice of the East!" Depart your hotel to Thornburi, situated on the right bank of the river, where you'll board a private motorboat and ride along the canals to get a firsthand impression of the scenic life along the city's waterways. A stop will also be made at the Royal Barge Museum.
AVAILABLE TO PRE-BOOK!
Note: This optional activity is available as an afternoon tour on Day 3.
The Imperial "Grand Palace" Tour
Bangkok

From approx.

$40

Per Person
This not-to-be-missed morning guided tour takes you to the Imperial Grand Palace, one of the most beautiful examples of ancient Siamese architecture. Former residence of the Kings, the mile-square palace grounds contain the greatest concentration of Thai arts and architecture in the country, including the Temple of the "Emerald Buddha." 
AVAILABLE TO PRE-BOOK!
Note: This optional activity is available as a morning tour on Day 4.
Mae Kok River Boat Trip & Hilltribe Tour
Chiang Rai

From approx.

$35

Per Person
An unforgettable and exciting morning awaits as you board a longtail boat for a ride up the Mae Kok River. En route visit a temple located in a beautiful cave. Proceed to the Karen Hilltribe village at Baan Ruam Mid for an unforgettable visit. The hilltribe members maintain their own distinct culture, religion, and language.
AVAILABLE TO PRE-BOOK!
Note: This optional activity is available as a morning tour on Day 9.
Khantoke Dinner and Entertainment
Chiang Mai

From approx.

$32

Per Person
Enjoy a dinner featuring local specialties, followed by a breathtaking performance of songs and dance by members of local hilltribes dressed in traditional garb.
AVAILABLE TO PRE-BOOK!
Note: This optional activity is available as an evening tour on Day 10.
Local Life: Chiang Mai Rickshaw Explorer
Chiang Mai

From approx.

$31

Per Person
New for 2022! Explore the charming city of Chiang Mai without leaving a carbon footprint – ride on a traditional Rickshaw, which has been used in Thailand for over 60 years. These three-wheeled bikes have evolved greatly over time and continue to prove to be a very useful mode of local transportation. The meeting point is at Tha Pae Gate. From the vantage point of a rickshaw, ride leisurely through the colorful narrow streets towards…
Ban Hmong Mae Sa Mai & Orchid Farm
Chiang Mai

From approx.

$38

Per Person
On our optional tour, we'll depart this morning and travel approximately 25 miles to Hmong Mae Sa Mai. We'll begin at the Hmong Mae Sa Mai Learning Center where we'll meet a staff member and learn more about the Hmong people from their history, way of life and beliefs, and equipment and tools for agriculture. Afterwards, we'll walk through the village to observe their way of life. Afterwards, stop at the orchid farm en route…
COVID-19 UPDATE
Departing the U.S.: For the safety of everyone in the group, smarTours has implemented some COVID-19 travel requirements which apply to all tours regardless of destination. To learn more, click here.
Returning to the U.S.: In accordance with U.S. entry requirements, smarTours will arrange testing for the group in destination. Full details and requirements can be accessed here. More details including cost will be added when available.
Note: If you are traveling with us on a land-only basis please share your travel plans with us and let us know if you will also need to be tested with the rest of the group.
Please note entry requirements are changing rapidly. For up-to-date information, please click the links below.
FLIGHT INFORMATION
Please make sure to allow sufficient time for clearing immigration and customs if you are planning a connecting domestic flight. We recommend at least 3½ hours. Please keep in mind that flight schedules are always subject to change.
Date

Airline

LAX

JFK

Depart

Return

Depart

Return

2021 & 2022: All Dates
TBA
TBA
TBA
TBA
TBA
ADVANCE SEAT ASSIGNMENT AND FREQUENT FLYER MILES
The airlines above do not assign seats in advance. Seat assignments can only be arranged at the airport upon check-in, and smarTours® is not involved with assigning seats. If you have a preferred seating choice, please make sure you check in for your flight as early as possible. Also, please note that Air China and China Eastern Airlines do not give frequent flyer miles for passengers traveling on a group fare; therefore, you will not be able to accrue miles on this trip.
LAND-ONLY TRAVELERS
International flights to/from the U.S. are not included. Land-only travelers are responsible for arranging the entry and exit flights, as well as their arrival and departure transfers. smarTours cannot be held responsible for any damage caused by air schedule changes and delays. Unused land services are non-refundable.
Main Tour: Land-only services start upon independent check-in at your Bangkok hotel on Day 2 of the itinerary and end at the Bangkok airport on Day 13.
PASSPORT AND VISA INFORMATION
You must be in possession of a passport valid for at least 6 months after the date of travel. U.S. citizens do not require a visa for Thailand. Non-U.S. citizens should check with the respective consulates for current visa requirements to all their travel destinations. Please remember that it is your responsibility to obtain the necessary travel documents before the trip.
TICKETS AND FINAL DOCUMENTS
Your airline tickets along with final instructions and additional travel tips will be sent to you 7–10 days before the scheduled departure of your tour.
HEALTH REQUIREMENTS
Immunizations are not currently required. However, you may wish to consult your personal physician or local public health authorities about to their suggestions.
CLIMATE
Thailand's climate is tropical. Expect daytime high temperatures in the 80s and 90s. Chiang Mai is about 10 degrees cooler.
NON-INCLUDED MEALS AND SIGHTSEEING
The hotels on this tour offer dining choices ranging from coffee shops to specialty restaurants. Average cost for dinner (excluding drinks) is about $15–$20 per person. Your hotel will accept credit cards for your non-included meals. Please reserve and pay for optional sightseeing tours and evening activities directly with your guide in Thailand. Credit card or cash is accepted.
CREDIT CARDS AND LOCAL CURRENCY
Hotels and some stores accept major credit cards. However, for "street shopping" you will need local currency or U.S. Dollars. Your hotels will be able to exchange your cash to local currency. It is recommended that you bring along cash in small denominations.
BAGGAGE
Each passenger may bring one piece of checked-in luggage (suitcase) max. 44 pounds, and one carry-on, not exceeding 18"x10"x8". We recommend that you do not overpack and that you take a variety of casual separates with climate and comfort in mind.
Alan S
Just got back from an amazing time on the AMAZING Thailand tour. This is our third smartours trip and it exceeded our expectations. Our tour Guide KetSara was exceptional. friendly, informed and attentive to all of our needs. Coach transport was tops as was the driver Jon & his assistant Goy. Always helping us on or off the coach with a smile, providing bottled water and cold towels and candies to help us through the hot Thai days. The sites in Thailand are magnificent and Ketsara's knowledge and ability to convey the Thai experience was great.The Hotels were top notch and the entire trip was a great value for what we received. It was planned out with just the right number of days in each location. My wife & I haven't stopped talking about this trip and recommend it highly to all our friends and family.
Ilda E
The trip was fantastic, from beginning to end!!! Our tour guides where there to meet us at the airport and send us off. They met everyone of our needs. Kaksara and Nok were the best tour guides I've experienced in all our travels. The value for the money was great, which allowed us to traveling from the south to the north of Thailand allowed us to see the country side, experience the cities and the temples. The hotels were nice and clean, there weren't any worries there. I wish we could of stayed longer, there was so much to see!!
Louise E
This was my 4th Smartour trip. " Amazing Thailand" was everything and more. You will not be disappointed with this tour as it gives you an insight into a culture that has been around for centuries. Our tour guide, Ketsara was excellent! Her expertise in her country was outstanding. She made the tour very enjoyable and memorable for all. I loved Thailand and look forward to someday returning.
Antonio
Everyone in our group was satisfied and willing to travel with me on the next Excursión I organice! Congratulations
Danette
This was my first "SMARTOUR" ever and it was truely AMAZING!!!! We did "Amazing Thailand" and it was the best trip ever!!!! Great group with a wonderful tour guide group, Ketsara, Wat, Max and Nok. Highly recommend this tour!!!!!!
Jennifer
First time using Smartours or any tour company. Not normally a fan of large group tours. Our tour guide Ketsara was amazing, can't say enough good things about her and she made all the difference on the trip. Got lucky and our group was only 10 people so made it a nice intimate experience. Have to admit if the group was as large as they normally are, not sure I would have had such a good time. Amazing Thailand was a fantastic trip though and anyone who goes is lucky to be led by Ketsara!
Mitchell
This was my third Smartour trip and it was mostly good though more of a mixed bag than my two previous trips. We loved Thailand! It's rich history, warm people and beautiful scenery and delicious food were amazing. Our guide Tan did a good job and displayed great knowledge though we would have benefitted from some local guides as on previous trips. The bus, which we had several long days in was not up to smart ours usual standards. The back tv display wasn't working and presentations on the front could not be seen in the rear. Tours didn't include the whisper system usually used so you could only hear information if you were next to Tan. Water and wet naps were readily available from our friendly bus assistant. I was surprised to see an Elephant camp included since last year Smartours informed us they were no longer using them because of the mistreatment. We passed on that day and booked our own trip to an ethical Elephant Sanctuary. All in all a mixed bag with the good outweighing the bad but has us reconsidering if we want to do any more Smartours or long drive motor coach trips.
Amelia
Our tour of Thailand was fabulous. We saw so much and had such a wide variety of experiences. Our tour guide, Nok, was the best!
Diane
Our tours of Thailand and Cambodia were amazing, from the hustle & bustle of Bangkok, to the rice paddies on the way North and the many Temples & UNESCO sites we visited along the way. Angkor Wat in Cambodia was a true highlight! Tan, our tour guide in Thailand was very knowledgeable and provided many stories about each area we visited. Narun, out Cambodia guide was also outstanding & knew so much about his country & all the history dating back to the Khmer Rouge era. I wanted to add a photo, but wasn't able to with the choices provided to add one.
Karen
Ketsara, our guide for our group of 14, was the best guide we have ever experienced in our many travels. There were trips to the hospital to oversee two travelers, all with the greatest care shown. She maintained her humor, shared her expertise regarding Thailand, and made each day special. As group leader, I was pleased that such an amazing woman was assigned to our group of friends. Please commend her. Karen Snow, organizer for our trip to Amazing Thailand, starting Nov. 7.
Li-Chen
I would rate smarTours 4.5 stars. In terms of hotel quality, tour guides chosen, itinerary design, and transportation provided, smarTours has done a magnificent job. The only improvement is to cut down some optional tours and possibly to include them in the basic tours like done before. Too many optional tours- for example in my recent Thailand and Phuket tour.
Aurora F
Our Tour Director, Sergio Lucato, made our trip to Italy this summer of 2018 a very wonderful memorable experience. Sergio made it his mission to take care of our group like we were family. This was my first trip with smarTours and will definitely not be my last.
Beth a
We were on the same Amazing Thailand tour that Barbara Burke wrote about. She is 100% and more correct when she wrote about how wonderful and amazing Ketsara is. While Ketsara's official title is tour director, she is that but so much more. She infuses her love and pride of Thailand in such a remarkable way leaving every person with a deep, fulfilling and spiritual experience every day of the trip. Ketsara shares with you her deep knowledge of Thai culture and history, her love of people, and Buddhism and leaves one wanting more. We are forever grateful to Ketsara for allowing us to love Thailand (and her) and to think of our trip daily as a life changing journey we will carry in our hearts always.
Mercedes S
We took your Thailand tour on April 2018. It was an excellent trip, and we enjoy your beautiful Thailand and, it´s beautiful people. Noc, our tour guide took excellent care of us. She added her personal touch to all the attractions and places we went. Everybody in our group, became very fond for her. We think that you should know, that professionals Noc, are an asset to your operations. Cordially, Hector Hernandez and Mercedes Solano
Leave a Review