PORTO, COIMBRA, FATIMA, ÉVORA, LISBON
Whether you believe in miracles or simply grasp the extraordinary power of an Old World escape, this Treasures of Portugal vacation package from the U.S. opens the door to wonderful possibilities. Your escorted tour, with airfare included, presents the very best of Portugal sites in Lisbon, Porto, Coimbra, Fatima, Evora and more. It's an enticing fusion of oceanside and riverfront ambiance, sun-splashed country, medieval marvels, religious landmarks, rich traditions and mouthwatering bites and beverages. Your smarTours® guide leads, lends context and customizes dining and free time ideas, so you can ease your way through each dreamy stop. 4/5 stars on Tripadvisor
Extend Your Trip! Enjoy our 14-day Treasures of Portugal with the Azores tour which includes 3 nights in the Azores, an archipelago in the mid-Atlantic known for its dramatic landscapes.
For COVID-19 updates, please scroll down to our Before You Depart section.
Did you know that you can
make this tour private
for your friends and family? Find out more about pricing and options for your group.
Itinerary at
a Glance
Overnight international flight to Porto
2 nights in Porto
2 nights in Coimbra
2 nights in Évora
3 nights in Lisbon
Return flight to the U.S.
Tour
Highlights
Walking tour of Porto
Aveiro, the "Venice of Portugal"
Guarda
University of Coimbra and Royal Palace (Coimbra)
Tomar, a city built by the Knights Templar
Fatima
The Medieval Village of Marvão
Cathedral of Évora
Capela dos Ossos (Chapel of Bones)/Royal Church of St. Francis (Évora)
Wine tasting and olive tasting (Évora)
Belém Riverside District (Lisbon)
Obidos
Fado show with dinner
Your Tour
Includes
Round-trip flight New York Area (EWR) (passengers may also book this tour without flights)
Airfare taxes, fees & fuel surcharges
Accommodations at first-class hotels
12 meals: 9 breakfasts, 3 dinners
Comprehensive sightseeing tours including admission fees as indicated in the itinerary
Professional English-speaking Tour Director throughout
Ground transportation in air-conditioned motor coach
Map
Click the Day by Day itinerary above (or swipe on mobile devices) to see the experiences that await on each day of your tour.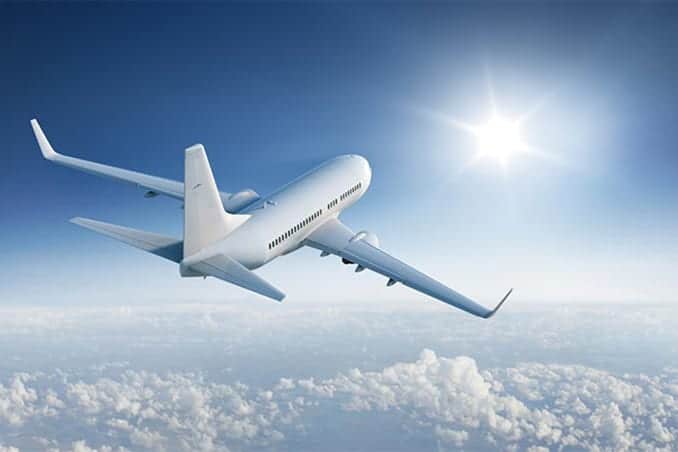 Depart from the U.S.
Overnight flight to Porto. Your escorted Portugal tour package includes round-trip airfare from the U.S.
*Passengers who did not purchase flights will join the tour in Porto on Day 2.
Arrive in Porto
This morning, we'll land in Porto, Portugal's northern hub, and have a panoramic tour of Porto by bus, stopping for a wine tasting in a local cellar. This evening, enjoy a welcome dinner at your hotel.
Porto Palácio Hotel & Spa or similar | Dinner
Porto
Today, we will start our guided tour on foot. Explore the well-preserved historical center, designated a UNESCO World Heritage Site. Walk along beautiful Avenida dos Aliados, the impressive boulevard at Porto's heart. See ornate, architecturally diverse buildings, including Porto Cathedral, one of the city's oldest. Enjoy a 50-minute boat trip on the Douro River, navigating through the riverbanks of Porto and Vila Nova de Gaia. The rest of the day is yours to enjoy. Consider…
Porto/Aveiro/Coimbra
After breakfast, we'll depart for Coimbra. Along the way, stop in Aveiro, located on the west coast, set on a lagoon and often called the "Venice of Portugal" for the colorful barcos moliceiros (boats traditionally used to harvest seaweed) traversing its canals. Experience the city's urban heritage and culture while strolling its narrow, old quarter streets and admiring its pastel-hued homes. Continue on to Coimbra, an ancient city and the first capital of Portugal in…
University of Coimbra and Coimbra at Leisure
Following breakfast, tour the University of Coimbra, a UNESCO World Heritage Site. Established in Lisbon in 1290, it moved finally to Coimbra in 1537, atop a hill overlooking the city. Visit the Royal Palace, where we'll find the Great Hall of Acts (the school's ceremonies are held here), the Private Examination Room (once the King of Portugal's bedroom, it now hosts graduate exams), and the Arms Room (the former Academic Royal Guard's weapons are on…
Coimbra/Tomar/Fátima/Évora
Depart after breakfast this morning. Stop in Tomar, built by the Knights Templar in the 12th century. Tomar is a city of great charm for its artistic and cultural wealth, whose greatest expression is in the Convent of Christ (visit of its interior), one of the chief works of the Portuguese Renaissance. Journey to Fátima, the famous Catholic site where three shepherd children reported visions of the Virgin Mary and the Miracle of the Sun…
Évora
After breakfast, travel to the city's highest point to visit the Cathedral of Évora and its Cloisters. The cathedral began construction in 1184 and is dedicated to the Virgin Mary. Continue to the Capela dos Ossos, or Chapel of Bones, part of the Royal Church of St. Francis. In this 16th-century chapel, be awed by the décor: meticulously arranged stacks of human bones, as well as entire bodies. Next, we'll celebrate life's pleasures by indulging…
Évora/Lisbon
Depart for Lisbon this morning. Dive in to Belém, Lisbon's riverside district. Reflect on the 16th-century Monastery of Jeronimos, a prime example of Manueline-style (Portuguese late Gothic) architecture. Check out iconic Belém Tower, where soldiers once watched the Tagus River for incoming invaders. Together, the monastery and tower are classified as a UNESCO World Heritage Site. Pass the Monument to the Discoveries, honoring Portugal's navigators who explored trade opportunities with the Orient and India. Visit…
Lisbon at Leisure
Today enjoy free time to discover intriguing Lisbon for yourself. You may also choose to take a Full Day Sintra Excursion (see optional tours).
| Breakfast
Obidos Excursion/Lisbon
Trek outside Lisbon to captivating Obidos, a medieval, walled town characterized by cobblestone streets lined with bookstores, whitewashed homes with splashes of blue and yellow paint and a well-preserved hilltop castle. This afternoon, return to Lisbon. We'll delight in a farewell dinner with a Fado show of traditional folk music that is traceable back to the early 1800s and typically features mandolins, guitars and a melancholic tune.
| Breakfast, Dinner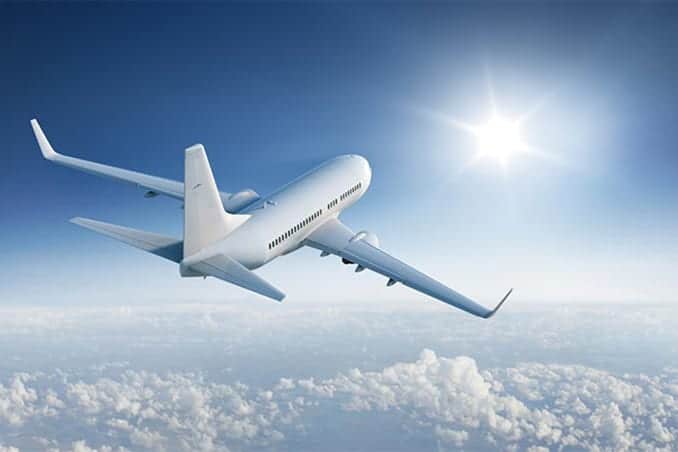 Depart Lisbon/Arrive in the U.S.
After breakfast, transfer to the airport for your flight back to the U.S. Return home full of wonderful memories of Portugal.
*The tour will end for passengers who did not purchase flights on Day 11 in Lisbon.
| Breakfast
Book by Jan. 28, 2022 to get the best price. The starting prices below reflect a $100 discount applied when you pay by echeck.
Prices and dates below include round-trip airfare from Newark (EWR). Travelers may choose to purchase the tour only, and arrange their own arrival in destination.
2022 Tours
Tour Only
With Flights
—

From

$2,399

$1,899

From

$3,349

$2,849

Select
—

From

$2,299

$1,799

From

$3,249

$2,749

Select
—

From

$2,499

$1,999

From

$3,299

$2,799

Select
—

From

$2,499

$1,999

From

$3,299

$2,799

Select
—

From

$2,599

$2,099

From

$3,399

$2,899

Select
—

From

$2,299

$1,799

From

$3,199

$2,699

Select
—

From

$2,299

$1,799

From

$3,099

$2,599

Select
—

From

$2,499

$1,999

From

$3,399

$2,899

Sold Out
—

From

$2,499

$1,999

From

$3,299

$2,799

Select
—

From

$2,399

$1,899

From

$3,399

$2,899

Select
—

From

$2,299

$1,799

From

$3,199

$2,699

Select
—

From

$2,299

$1,799

From

$3,199

$2,699

Select
—

From

$2,299

$1,799

From

$3,099

$2,599

Select
—

From

$2,499

$1,999

From

$3,299

$2,799

Sold Out
—

From

$2,199

$1,699

From

$2,999

$2,499

Select
—

From

$1,999

$1,499

From

$2,799

$2,299

Select
2023 Tours
Tour Only
With Flights
—

From

$2,299

$1,799

From

$3,099

$2,599

Select
—

From

$2,299

$1,799

From

$3,099

$2,599

Select
—

From

$2,299

$1,799

From

$3,099

$2,599

Select
—

From

$2,399

$1,899

From

$3,199

$2,699

Select
—

From

$2,299

$1,799

From

$3,099

$2,599

Select
Rates are per person based on double occupancy.
2022 Departures: Single room supplement is $629.
For more information on this tour, please contact us here or call us during business hours (Mon-Fri, 9:00am – 5:30pm EST) at 1.800.337.7773.
Reservations and Payments
Reservations can be made by phone (1.800.337.7773) and will be confirmed upon receipt of your non-refundable, non-transferable deposit, which must be received at the time of reservation. Deposits are $99 per person for all 2021 departures, and $300 per person for all 2022 departures. Full payment is due 120 days prior to departure. Baggage fees may apply. Space and prices subject to availability. Please see the smarTours Terms and Conditions for complete booking information.
Optional Tours
Customize your trip with these optional tours.
*NEW* Indicated optional tours are now available to pre-book when you reserve your trip. This is the best option to guarantee your spot on your preferred optional tour!
Availability and pricing are subject to change. Optional tours require a minimum number of participants in order for the tour to operate. If you choose to book your optional tour while on your trip, payments are non-refundable and should be made by cash or credit card (VISA, MasterCard or AmEx, subject to service charge).
Half-Day Excursion to Guimaraes
Porto

From approx.

$61

Per Person
Venture to Guimaraes, designated a UNESCO World Heritage Site for being an "exceptionally well-preserved and authentic example of the evolution of a medieval settlement into a modern town." While there, be immersed in the historic center with its magnificent castle and the 1420 Palace of the Dukes of Braganza.
AVAILABLE TO PRE-BOOK!
Half-Day Excursion to the Conimbriga Ruins
Coimbra

From approx.

$31

Per Person
Travel to Condeixa-a-Velha and visit the Conimbriga Ruins, one of the largest and best-preserved Roman settlements in Portugal. Examine the lovely mosaics and walk the interior gardens of the noble houses as we discover this ancient city.
AVAILABLE TO PRE-BOOK!
Half-Day Baixa District Tour
Lisbon

From approx.

$49

Per Person
Explore the Baixa District, located at the heart of Lisbon. This vibrant area is filled with Old World cafés, gorgeous plazas, boulevards and avenues and Neoclassical architecture.
Note: This tour is available on Day 9 at the same time as the Sintra Excursion. Travelers may choose either the Sintra Excursion or the Baixa District tour, but cannot choose both.
AVAILABLE TO PRE-BOOK!
Sintra Excursion
Lisbon

From approx.

$91

Per Person
Venture to the municipality of Sintra to discover a UNESCO World Heritage Site that's also one of the Seven Wonders of Portugal. Pena Palace, with its hilltop vantage point and eclectic architectural styles, will take your breath away. Note: Pena Palace entrance subject to availability. If not available, entrance to Sintra's Royal Palace will be substituted. This tour is available on Day 9 at the same time as the Half-Day Baixa District tour. Travelers may…
COVID-19 UPDATE
Departing the U.S.: For the safety of everyone in the group, smarTours has implemented some COVID-19 travel requirements which apply to all tours regardless of destination. To learn more, click here.
Returning to the U.S.: In accordance with U.S. entry requirements, smarTours will arrange testing for the group in destination. Full details and requirements can be accessed here. More details including cost will be added when available.
Note: If you are traveling with us on a land-only basis please share your travel plans with us and let us know if you will also need to be tested with the rest of the group.
Please note entry requirements are changing rapidly. For up-to-date information, please click the links below.
FLIGHT INFORMATION
Your flights from the U.S. to Portugal and back to the U.S. are on the following airlines with the corresponding schedules. We recommend that you arrive at the origin airport at least three-and-a-half hours before the scheduled departure.
| | | | |
| --- | --- | --- | --- |
| Departure Date | Airline | Depart | Return |
| 2022: All Dates | TAP Air Portugal | TBA | TBA |
Please make sure to allow sufficient time for clearing customs and immigration if you are planning a connecting flight. We recommend at least three-and-a-half hours. Please note that flight schedules are subject to change without prior notice.
ADVANCE SEAT ASSIGNMENT
TAP Portugal does not assign seats in advance. Seat assignments can only be arranged at the airport upon check-in. If you have a preferred seating choice, please make sure you check-in for your flight as early as possible.
LAND-ONLY TRAVELERS
International flights to/from the U.S. are not included. Land-only travelers are responsible for arranging entry and exit flights, as well as their arrival and departure transfers. smarTours cannot be held responsible for any damage caused by air schedule changes and delays. Unused land services are non-refundable.
Main Tour: Land-only services start upon independent check-in at your Porto hotel on Day 2 of the itinerary and end after breakfast at your Lisbon hotel on Day 11. Please note that land-only travelers forfeit the walking tour in Porto on Day 2.
PASSPORT AND VISA INFORMATION
You must possess a passport valid for at least 6 months after the date of travel. No visa is required for U.S. passport holders. Non-U.S. citizens should check with the respective consulates as to the most current visa requirements to all their travel destinations.
Please remember that it is your responsibility to obtain the necessary travel documents before the trip.
TICKETS AND FINAL DOCUMENTS
Your airline tickets, along with final instructions and additional travel tips, will be sent to you 7–10 days before the scheduled departure of your tour.
HEALTH REQUIREMENTS
Immunizations are not currently required; however, you should consult your personal physician, local public health authorities or the Center of Disease Control (CDC) as to their suggestions.
CLIMATE
November through April, daytime highs are typically in the high 50s to low 60s with nighttime lows in the 40s. May through June, and during October, enjoy daytime temperatures that can reach the mid-60s to low 70s with nighttime temperatures dropping to the 50s and low 60s. The warmest time to visit is July through September with daytime temperatures from the mid-70s to the 80s, depending on your altitude and location, and pleasantly cool nighttime temperatures in the high 50s to mid-60s.
NON-INCLUDED MEALS AND SIGHTSEEING
The hotels used on this tour offer several dining choices, ranging from coffee shops to specialty restaurants. The average cost for dinner (excluding drinks) in the coffee shop is about $20-25 per meal, per person. Optional sightseeing tours and evening activities will be offered. Your hotel will accept credit cards for your non-included meals.
CREDIT CARDS AND LOCAL CURRENCY
Hotels and some stores accept major credit cards. However, for "street shopping" you will need local currency. You can either exchange U.S. Dollars into local currency in advance of your trip, or you may use your debit card to withdrawal local currency from an ATM. It is recommended that you bring along cash in small denominations.
BAGGAGE
Each passenger may bring one piece of checked-in luggage (suitcase) max. 44 pounds, and one carry-on not exceeding 18″x10″x8″. We recommend that you do not overpack and that you take a variety of separates with climate and comfort in mind.
Learn more about Sintra from World Heritage Journeys!

Jacki
"The Treasures of Portugal tour was amazing. Romina, our tour director, was absolutely fantastic. The historical information shared with us was invaluable and she watched after us every step of the way. This is my second experience with SmarTours and the accommodations, tour highlights and everything included have been an incredible value. I am looking forward to my next trip!"
colleen s
"Dear Smartours-\nWe enjoyed getting a taste of Portugal-\"Treasures of Portugal\"; such a beautiful country with kind people. Our wonderful tour director Manuela Nikas was very rich in knowledge and highly intelligent. I was amazed at all her historical expertise which made the trip so interesting. She was great! You are very fortunate to have her! I especially appreciated her getting my bag back for me that the locally hired bus driver forgot onboard. Thanks to her, I received it before leaving Porto. Itinerary wise, I wish there were more meals included besides breakfasts. Only 2 dinners included?? Most of the group have traveled with Smartours before and were shocked not more meals were provided. This caused a huge problem for those not familiar with each city, and especially for the older people in our group. I've been on tours that set up a few lunches at cities en route. This provided a unique experience tasting the local cuisine.\nWe did enjoy staying at least 2 nights at each city. Guarda was not worth stopping. Way out of the way and not worth it since most of the group could not even climb to the top of the fortress. In Lisbon, the walking city tour should've been included and not been an optional tour charging 40 euros. When we first landed in Porto, the city tour was included which offered a nice intro to the city. Sintra was amazing and could've included Cascais or Quinta Regaleira as well for that price. The optional tours were very overpriced. A handful of our group made their arrangements for their optional tours and paid less than what SmarTours charged. They boasted seeing way more than us paying fewer euros for double the time with added places. SmarTours should offer something unique to what local tours are offering. That way people on the tour feel they are getting something that others cannot get on their own. We also missed not having a dedicated bus driver for the entire tour. Hiring local bus drivers are not as dedicated as having just one person throughout the trip. The suggested tip should've been clarified. It stated US dollars but then to find out that in the smaller cities, it's hard for locals to exchange small amounts and service charges. People were confused why tip was in dollars but optional tours were in Euros. Be consistent, please. You can simply state the suggested tip in US dollars but clarify it should be paid in euros. Then people can do the math and figure out the exchange rate. Don't cut back on little details and short change SmarTours' good reputation. Sincerely Colleen S. And Stella M. Oct 15-25, 2019"
W N
"Portugal was incredible; rich in history. Our tour director, Manuela A, was wonderful; she was informative, kind, knowledgeable, helpful, and fun. Memorable trip. "
Stacey
"Great tour with a fantastic tour guide Romina. The tour provided a good balance of historical and cultural sites with leisure activities. I loved having time to explore the towns and villages at my own pace\u2014shopping for tiles, soap and cork, tasting the namesake port wine and just people watching and enjoying amazing food at one of the many outdoor cafes. This is my fifth tour with Smartours and is definitely one of my favorites so far. Hotels were very good and the included breakfasts did not disappoint. I hope to return to Portugal soon, the cities and people of \u00c9vora and Porto stole my heart. "
Pat M
"We just returned over the weekend from Treasures of Portugal, and it was absolutely wonderful! Mina, our tour director, was excellent and made sure that every detail was perfect. I have traveled with many more expensive companies and this tour was equal to, if not better than, any of the others. I highly recommend SmarTours."
Charles s
"Had a fantastic time on our tour. The country side is beautiful and the history of Portugal is amazing. Our guide was so knowledgable abut the history and the history explorers it was fantastic to learn so much and have it related to the sites we visited. The Roman ruins were fantastic to see and walk among. Have done many smart tours Portugal was among the many great ones you have provided to my wife and I. "
Joyce
"Excellent tour to Portugal! Guide Mena was wonderful! Joyce"
Helen
"Excellent tour . Well organized. Lots of cobblestones and hills however made it hard for some tour members"
Helen
"Excellent tour . Well organized. Lots of cobblestones and hills however made it hard for some tour nembers"
Denise
"SmartTour's Portugal Tour delivered a lot of quality bang for the buck. It was led by Romina, an exceptional tour guide who was fun, knowledgeable, professional but most of all, very patient and caring, ensuring that everyone's needs were being met, keeping our itinerary on target, but always mindful of potential traffic jams, long lines, crowds, etc. and ensuring that all went smoothly from our point of arrival to our moment of departure. She was a sweetie. She even tried to teach us some Portuguese! SmartTours was wise in choosing Romina, such a wonderful guide, whose English was near-native-like in proficiency. I loved Portugal, its charm, its interesting history, its amazing architecture, its beautiful azuejo tiles, its delicious wines, port, pasteis de nata, and most of all, its very warm and friendly people. I could go on and on. Please know this. This is the kind of tour to get an overview of Portugal. to get a sample of its many varied regions. If anyone wants a deeper experience, then target one place and spend a greater amount of time. I for one was blown away with the library at the University of Coimbra and later at the fortress and Knights of the Templar church in Tomar. I found the magnificence of these historical places so jaw-dropping. Later, we went to the small town of Marv\u00e3o and walked through the charming narrow cobbled streets, and beautiful church gardens overlooking vistas of the Spanish frontier, I thought, this is a place I'd love to come back to, a quiet respite in the midst of such great beauty. The trip left me not just with visual memories, but musical ones, as well. The Coimbra university students' touching nostalgic fado was a special moment as was the emotionally charged fado sung by a mature woman at our farewell dinner in Lisbon. So many memorable moments! For those who may wonder if there are opportunities to meet and talk to Portuguese outside of the tour, my answer is yes, there were many. But, know this. That kind of 1:1 experience is for the tourist to seek out and seize. One cannot be a passive traveler to truly experience a new culture. One must make the effort to read up and prepare in advance for a trip, and to be willing and open engage with people one encounters. That will make any trip all the better. The Portuguese I met were friendly, open to chat, to struggle with their English and my extremely limited Portuguese, and answer questions. So, this, for me, was a truly delightful trip!\r\n"
Anonymous
"Guide and hotels were fine. Did not like the fact that some trips were optional and add -on costs. In past Smartour trips I have been on, all excursions were included.. Also, one excursion, on the last day, was basically a shopping trip. Cute town, but no purpose.Would have liked formal interaction\/meeting\/discussions about political\/daily life, info on Salazar era, with people who live in Portugal. Guide alluded to it on bus, but would have like more in-depth views. Also 44 is a very large group! But, we did love Portugal, and our guide, Romina, was delightful."
Leave a Review