MACHU PICCHU, LAKE TITICACA, CUSCO, SACRED VALLEY, LIMA, AND PARACAS
Iconic and highly sought out, the natural wonder of Machu Picchu's towering green mountains and dry-stone wall structures is just one of Peru's most enticing attractions. Along with getting to visit this ancient Inca settlement in the High Andes, you'll have the chance to admire even more of Peru's breathtaking landscapes with stops at the Sacred Valley and Lake Titicaca. Next, immerse yourself in fascinating history and lively culture during stays in the country's most vibrant cities, including Cusco, Puno, and Lima. Continue to Paracas where you'll see the incredible Nazca Lines from the air and the lovely Ballestas Islands from the sea! From discovering renowned archaeological sites and sampling authentic cuisine to browsing colorful craft markets and cozying up to llamas and alpaca, this trip is a Peruvian dream. 5/5 stars on Tripadvisor!
Shorten Your Trip! Enjoy our 11-day Enchanting Peru tour visiting Peru's highlights from Cusco to Machu Picchu to Lake Titicaca and Lima.
Did you know that you can make this tour private? Find out about pricing and options for groups of 10 or more travelers.
Itinerary at
a Glance
2022 Tour Itinerary:
Overnight Flight
2 nights in Yucay
3 nights in Cusco
2 nights in Puno
2 nights in Lima
1 night in Paracas
1 night in Lima
2023 Tour Itinerary:
Overnight Flight
1 night in Lima
2 nights in Yucay
3 nights in Cusco
2 nights in Puno
1 night in Lima
1 night in Paracas
1 night in Lima
Tour Highlights
Your Tour Includes
Round trip airfare from Miami (passengers may also book this tour without flights)
Airfare taxes, fees & fuel surcharges
Intra-Peru flights, ground transportation and transfers
Accommodations at First Class hotels
2022 Departures: 14 meals: 10 breakfasts, 2 lunches, and 2 dinners
2023 Departures: 17 meals: 12 breakfasts, 3 lunches, and 2 dinners
Comprehensive sightseeing tours including admission fees
Experienced English speaking guides
Day 1: Depart USA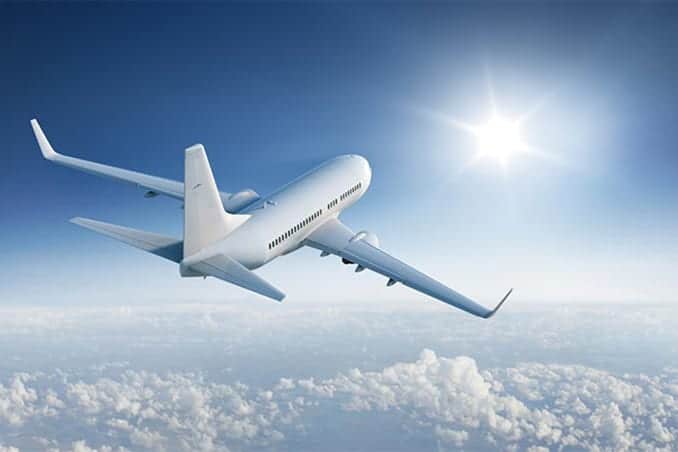 Your exciting expedition to Peru begins late this evening with an overnight flight.
*Passengers who did not purchase flights will join the tour in Lima on Day 2.
Day 2: Arrive Peru
Day 3: Pisac and Sacred Valley Excursion
Day 4: Machu Picchu Rail Excursion/Cusco
Day 5: Cusco
Day 6: Cusco
Day 7: Cusco/Puno/Lake Titicaca
Day 8: Lake Titicaca Boat Excursion
Day 9: Lake Titicaca/Lima
Day 10: Lima
Day 11: Lima/Paracas
Day 12: Paracas/Lima
Day 13: Lima/USA
Day 1: Depart USA
Day 2: Arrive in Lima
Day 3: Lima/Cusco/Sacred Valley
Day 4: Sacred Valley
Day 5: Sacred Valley/Machu Picchu/Cusco
Day 6: Cusco
Day 7: Cusco
Day 8: Cusco/Andahuaylillas/Puno
Day 9: Lake Titicaca
Day 10: Puno/Lima
Day 11: Lima/Paracas
Day 12: Paracas/Lima
Day 13: Lima/USA
Book by Dec. 30, 2022 to get the best price.
Prices listed as "with flights" below include round-trip airfare from one or more airports in the USA. Travelers may choose to purchase the tour only, and arrange their own arrival in destination. Please note this may change your tour start date.
2023 Tours
Tour Only
With Flights
—

From

$3,549

$3,049

From

$4,149

$3,649

Select
—

From

$3,549

$3,049

From

$4,249

$3,749

Select
—

From

$3,549

$3,049

From

$4,249

$3,749

Select
—

From

$3,649

$3,149

From

$4,349

$3,849

Select
—

From

$3,649

$3,149

From

$4,349

$3,849

Select
—

From

$3,549

$3,049

From

$4,249

$3,749

Select
—

From

$3,649

$3,149

From

$4,349

$3,849

Select
—

From

$3,610

$3,110

From

$4,310

$3,810

Select
—

From

$3,549

$3,049

From

$4,249

$3,749

Select
Rates are per person based on double occupancy.
Single supplement applies when not sharing a room. Select a date above to see the rates for that specific departure.
For more information on this tour, please contact us here or call us during business hours (Mon-Fri, 9:00am - 5:30pm EST) at 1.800.337.7773.
Reservations and Payments
Reservations can be made online or by phone (1.800.337.7773 ) and will be confirmed upon receipt of your non-refundable, non-transferable deposit, which must be received at the time of reservation. Deposits are $300 per person. Full payment is due 90 days prior to departure. Space and prices subject to availability. Please see the smarTours Terms and Conditions for complete booking information.
Optional Tours
Customize your trip with these optional tours.
Enhance your trip with our recommended optional tours. Indicated optional tours are available to pre-book when you reserve your trip and can be added to your reservation up to final payment. This is the best option to guarantee your spot on your preferred optional tour! Optional tours require a minimum number of participants. Optional tours are non-refundable unless they do not operate.
Some optional tours can be purchased in-destination and may cost extra. The payment methods and currency information to purchase tours in-destination will be provided on final documentation.
Maras & Moray
Chocolate Museum & Workshop
Ruins of Cusco
Featured Accommodations
Sonesta Posadas Del Inca Yucay Hotel
Sonesta Hotel Cusco
GHL Hotel Lago Titicaca
Hotel Jose Antonio Deluxe
La Hacienda Bahía Hotel Paracas
COVID-19 UPDATE
Departing the U.S.: For the safety of everyone in the group, smarTours has implemented COVID-19 travel requirements which apply to all tours regardless of destination. To learn more, click here.
Please note destination entry requirements are changing rapidly. smarTours will communicate entry requirements in your Tour Documents 10–14 days prior to departure. For up-to-date information, please click the links below.
HEALTH REQUIREMENTS
The high altitude reached on this trip (up to 14,000 feet above sea level) as well as the considerable amount of walking involved, often on uneven terrain, requires that you be in good physical condition to enjoy this trip. We strongly suggest that you consult with your physician regarding any concerns as well as possible medications to ease the effects of the high altitude. Immunizations are NOT currently required; however, you may wish to consult your personal physician or local public health authorities as to their suggestions.
FLIGHT INFORMATION
Your flights from the U.S. to Peru and back are via the airlines listed below. You need to arrive at the designated airport at least 3 ½ hours before your scheduled departure. Schedules are as follows:
| | | | |
| --- | --- | --- | --- |
| Departure Date | Airline | Depart Miami | Return Miami |
| 2023: Apr. – Aug. | LATAM Airlines | 11:55 PM | 3:05 PM |
| 2023: All Other Dates | LATAM Airlines | TBA | TBA |
Please make sure to allow sufficient time for clearing immigration and customs if you are planning a connecting flight.  We recommend at least 3 ½ hours. Please keep in mind that flight schedules are always subject to change.
ADVANCE SEAT ASSIGNMENT
The above airlines do not accept advance seat assignment. Actual seat assignment will be provided at the airport. Please note that smarTours is not involved with your seat assignments.
LAND-ONLY TRAVELERS
International flights to/from the U.S. are not included. Land-only travelers are responsible for arranging entry and exit flights, as well as their arrival and departure transfers. smarTours cannot be held responsible for any damage caused by air schedule changes and delays. Unused land services are non-refundable.
Main Tour + Extension: Land-only services start upon independent check-in (no later than 7:30AM) at the Lima Airport for the flight from Lima to Cusco on Day 2 of the itinerary listed on the tour page. Land-only services end after breakfast at the Lima hotel on Day 13 of the itinerary listed on the tour page.
PASSPORT AND VISA INFORMATION
You must be in possession of a passport valid for at least 6 months after the date of return. American passport holders do not require a visa. Non U.S. citizens should check with the respective consulates as to the most current visa requirements to all their travel destinations. It is your responsibility to obtain the necessary travel documents before the trip.
TICKETS AND FINAL DOCUMENTS
Final instructions, documents, and travel tips will be emailed to you 10–14 days before the scheduled start of your tour. If you have not received your final documents, please check your spam folder or contact smarTours.
CLIMATE
Since Peru is located near the Equator, the weather is temperate with average daytime high temperatures ranging from 60's to the 80's. Evening temperatures will be about 20 to 30 degrees cooler.
NON-INCLUDED MEALS
You may dine at either of the hotels used on this tour or other nearby restaurants recommended by your guide. Average cost for dinner (excluding drinks) in the hotel's coffee shop is about $10-20 per meal per person. Your hotel will accept credit cards for your non-included meals.
CREDIT CARDS AND LOCAL CURRENCY
Hotels and some stores accept major credit cards.  However, for "street shopping" you will need local currency or U.S. dollars.  Your hotels will be able to exchange your cash to local currency. It is recommended that you bring along cash in small denominations.
BAGGAGE
Each passenger may bring one piece of checked-in luggage not to exceed 44 pounds and one carry-on piece not to exceed 18"x10"x8".