MACHU PICCHU, LAKE TITICACA, CUSCO, SACRED VALLEY AND LIMA
Iconic and highly sought out, the natural wonder of Machu Picchu's towering green mountains and dry-stone wall structures is just one of Peru's most enticing attractions. Along with getting to visit this ancient Inca settlement in the High Andes, you'll have the chance to admire even more of Peru's breathtaking landscapes with stops at the Sacred Valley and Lake Titicaca. Plus, immerse yourself in fascinating history and lively culture during stays in the country's most vibrant cities, including Cusco, Puno, and Lima. From discovering renowned archaeological sites and sampling authentic cuisine to browsing colorful craft markets and cozying up to llamas and alpaca, this trip is a Peruvian dream. 5/5 stars on Tripadvisor!
Extend Your Trip! Enjoy our 13-day Enchanting Peru with Nazca Lines & Ballestas Islands tour which includes 2 nights in Lima and 1 night in Paracas visiting the Nazca Lines and the Ballestas Islands!
For COVID-19 updates, please scroll down to our Before You Depart section.
Did you know that you can
make this tour private
for your friends and family? Find out more about pricing and options for your group.
Itinerary at
a Glance
Overnight Flight
2 nights in Yucay
3 nights in Cusco
2 nights in Puno
1 night in Lima
Overnight Flight
Tour
Highlights
Your Tour
Includes
Round trip airfare from Miami (passengers may also book this tour without flights)
Airfare taxes, fees & fuel surcharges
Intra-Peru flights, ground transportation and transfers
Accommodations at First Class hotels
12 meals: 8 breakfasts (B), 2 lunches (L) and 2 dinners (D)
Comprehensive sightseeing tours including admission fees
Experienced English speaking guides
Map
Click the Day by Day itinerary above (or swipe on mobile devices) to see the experiences that await on each day of your tour.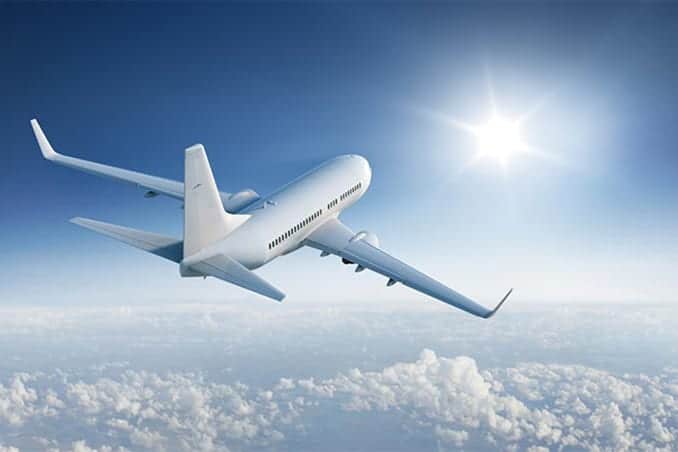 Depart USA
Your exciting expedition to Peru begins late this evening with an overnight flight.
*Passengers who did not purchase flights will join the tour in Lima on Day 2.
Arrive Peru
Early morning arrival in Lima. Here, connect for a short flight to Cuzco, the fabled capital of the Inca Empire, perched at about 11,000 feet above sea level. On arrival, journey to the nearby Sacred Valley of the Incas. The valley has amazing landscapes of fertile land, mystical ruins and indigenous villages. On your way to the Sacred Valley, enjoy lunch at Princesita private restaurant and in the restaurant's gardens experience a Shaman ceremony, one…
Pisac and Sacred Valley Excursion
On today's excursion visit the world-renowned and colorful Indian market in Pisac where many beautiful crafts are traded. Later, travel through the lush valley to Ollantaytambo and explore the splendid ruins of this massive ancient fortress. The village below is a fine example of the Incas incredible urban planning skills. Return to your hotel in Yucay later this afternoon.
| Breakfast, Lunch
Machu Picchu Rail Excursion/Cusco
Embark today on an expedition to Machu Picchu. You'll ride aboard the Vistadome train through the lush Urubamba Valley passing along stunning scenery. Arrive at "The Lost City Of the Incas" rediscovered in 1911. The beauty of its location and the genius construction make Machu Picchu travel the jewel of all Inca settlements and a top stop in your Peru vacation packages. To this day nobody can explain how the Incas managed to transport the…
Cusco
Cusco is a vibrant town, dotted with archaeological sites. On a guided walking tour, visit the main Inca and Colonial monuments. See the Plaza de Armas, the center of the Inca Empire, and the impressive 16th-century cathedral built on the ruins of the Inca Palace. In the old town view magnificently restored colonial buildings. Your hotel is superbly located in the heart of the old town near the lively Plaza de Armas. Evening at leisure.…
Cusco
A day at leisure to explore vibrant Cusco at your own pace. Walk the narrow streets of the old colonial town, browse the galleries and shops selling local crafts and relax in one of the many outdoor cafes. You may also venture to the outskirts of Cusco to visit the amazing ruins of Sacsayhuaman, an Inca architectural masterpiece with fabulous views of the city below.
| Breakfast
Cusco/Puno/Lake Titicaca
Embark on a thrilling journey to Puno. As you traverse the rugged snow-capped Andes you'll enjoy the breathtaking scenery and see quaint local villages as well as herds of llama and alpaca. Visit the charming village of Andahuaylillas, with its renowned 17th-century church. Arrive at your hotel overlooking majestic Lake Titicaca.
GHL Hotel Lago Titicaca or similar | Breakfast 
Lake Titicaca Boat Excursion
Situated on the border between Peru and Bolivia, Lake Titicaca is South America's largest and highest navigable lake. Today, embark on an unforgettable boat journey to explore the magnificent scenery and fascinating life on and around the tranquil lake. First, visit the floating islands of the Uros Indians that still practice the old traditions of fishing, trapping birds and living on the lake plants. The totora reeds,which grow abundantly in the shallows of the lake, are…
Lake Titicaca/Lima
Today transfer to the airport for your flight to Lima. The rest of the day is at leisure.
New in 2022: On the way to the airport, stop to visit with a local family. We'll hear about the family-run business, engage ina  special exchange, and sample a local delicacy.
Hotel Jose Antonio Deluxe or similar | Breakfast
Lima
This morning is at leisure. Later enjoy a guided tour of both colonial and modern Lima, founded in 1535 and later dominated by the Inca nation. See the historical center and the San Francisco Church as well as Plaza de Armas and the Government Palace. Later, see the fashionable districts of San Isidro and Miraflores with their beautiful parks and elegant residences. Afterward, enjoy an afternoon tour at the Larco Museum with a farewell dinner…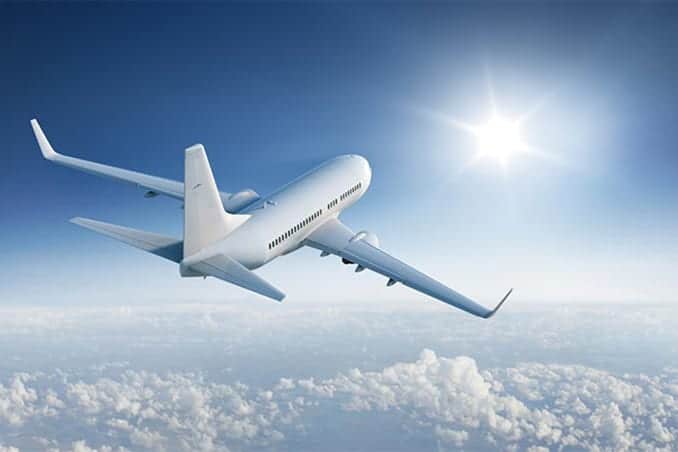 Lima/USA
Bid farewell to enchanting Peru! Your memorable journey ends as you arrive in the US this morning.
*The tour will end for passengers who did not purchase flights on Day 10 in Lima.
Book by Jan. 28, 2022 to get the best price. The starting prices below reflect a $100 discount applied when you pay by echeck.
Prices and dates below include round-trip airfare from Miami (MIA). Starting in 2022, travelers may choose to purchase the tour only, and arrange their own arrival in destination.
2022 Tours
Tour Only
With Flights
—

From

$2,699

$2,199

From

$3,199

$2,699

Select
—

From

$2,699

$2,199

From

$3,199

$2,699

Select
—

From

$2,799

$2,299

From

$3,299

$2,799

Select
—

From

$2,599

$2,099

From

$3,099

$2,599

Select
—

From

$2,599

$2,099

From

$3,099

$2,599

Select
—

From

$2,499

$1,999

From

$2,999

$2,499

Select
Rates are based on double occupancy.
Single room supplement is $499
IMPORTANT TRAVELERS NOTE
The high altitudes reached on this trip (up to 11,000 feet above sea level) requires that you be in good physical condition to fully enjoy the trip. We strongly suggest that you consult a physician regarding any concerns prior to making a reservation.
For more information on this tour, please contact us here or call us during business hours (Mon-Fri, 9:00am – 5:30pm EST) at 1.800.337.7773.
Reservations and Payments 
Reservations can be made by phone (1.800.337.7773) and will be confirmed upon receipt of your non-refundable, non-transferable deposit, which must be received at the time of reservation. Deposits are $99 per person for all 2021 departures, and $300 per person for all 2022 departures. Full payment is due 90 days prior to departure. Baggage fees may apply. Space and prices subject to availability. Please see the smarTours Terms and Conditions for complete booking information.
Optional Tours
Customize your trip with these optional tours.
Maras & Moray
From approx.

$90

Per Person
We'll start our morning tour at Moray with its unique circular agricultural terraces. The pre-Inca platforms have underground irrigation channels, different soils, and changing temperatures, which made it ideal for a plant nursery and research center. Walk down 30m (98ft) and appreciate its ingenuity and splendor. About seven miles away, go to Maras and admire over 3,000 salt ponds with a stunning view of the Andes Mountains in the background. To this day, a network…
Chocolate Museum & Workshop
From approx.

$37

Per Person
On this afternoon tour, visit the chocolate museum and learn about cacao's history, the cacao tree, and the different processes to make chocolate. Then, roll up your sleeves and get to work. First, help roast the cacao beans and remove the husk. Then, grind the nibs to form a paste. To this paste, add your favorite ingredients: almonds, nuts, coffee beans, etc. While you wait for your chocolate to harden, sip on a cup of…
Ruins of Cusco
From approx.

$55

Per Person
On this morning tour, we'll journey into the past as we explore the different Inca ruins around Cusco. We'll start at Sacsayhuamán, the Inca ceremonial fortress dedicated to the sun. Here we'll admire the gigantic rocks used to build the site and the way they were perfectly fitted together with some are as high as 8.5m (28ft.) and up to 200 tons. Next, we'll head to nearby Qenqo, a temple carved in a gigantic monolith.…
COVID-19 UPDATE
Departing the U.S.: For the safety of everyone in the group, smarTours has implemented some COVID-19 travel requirements which apply to all tours regardless of destination. To learn more, click here.
Returning to the U.S.: In accordance with U.S. entry requirements, smarTours will arrange testing for the group in destination. Full details and requirements can be accessed here. More details including cost will be added when available.
Please note entry requirements are changing rapidly. For up-to-date information, please click the links below.
HEALTH REQUIREMENTS
The high altitude reached on this trip (up to 14,000 feet above sea level) as well as the considerable amount of walking involved, often on uneven terrain, requires that you be in good physical condition to enjoy this trip. We strongly suggest that you consult with your physician regarding any concerns as well as possible medications to ease the effects of the high altitude. Immunizations are NOT currently required; however, you may wish to consult your personal physician or local public health authorities as to their suggestions.
FLIGHT INFORMATION
Your flights from the U.S. to Peru and back are via the airlines listed below. You need to arrive at the designated airport at least 3 ½ hours before your scheduled departure. Schedules are as follows:
| | | | |
| --- | --- | --- | --- |
| Departure Date | Airline | Depart Miami | Return Miami |
| 2022: Jan. 30 | LATAM Airlines | 11:45 PM | 6:00 AM |
| 2022: Apr. 17, May 1, Jun. 5, Jul. 10, Sep. 18, Oct. 9 | LATAM Airlines | 11:55 PM | 7:30 AM |
| 2022: Nov. 6 | LATAM Airlines | TBA | TBA |
Please make sure to allow sufficient time for clearing immigration and customs if you are planning a connecting flight.  We recommend at least 3 ½ hours. Please keep in mind that flight schedules are always subject to change.
ADVANCE SEAT ASSIGNMENT
The above airlines do not accept advance seat assignment. Actual seat assignment will be provided at the airport. Please note that smarTours is not involved with your seat assignments.
LAND-ONLY TRAVELERS
International flights to/from the U.S. are not included. Land-only travelers are responsible for arranging entry and exit flights, as well as their arrival and departure transfers. smarTours cannot be held responsible for any damage caused by air schedule changes and delays. Unused land services are non-refundable.
Main Tour Only: Land-only services start upon independent check-in (no later than 7:30AM) at the Lima Airport for the flight from Lima to Cusco on Day 2 of the itinerary listed on the tour page. Land-only services end upon arrival at the Lima airport on Day 10 of the itinerary on the tour page.
PASSPORT AND VISA INFORMATION
You must be in possession of a passport valid for at least 6 months after the date of return. American passport holders do not require a visa. Non U.S. citizens should check with the respective consulates as to the most current visa requirements to all their travel destinations. It is your responsibility to obtain the necessary travel documents before the trip.
TICKETS AND FINAL DOCUMENTS
Your airline tickets along with final instructions and travel tips will be sent to you 7 – 10 days before the scheduled departure of your tour.
CLIMATE
Since Peru is located near the Equator, the weather is temperate with average daytime high temperatures ranging from 60's to the 80's. Evening temperatures will be about 20 to 30 degrees cooler.
NON-INCLUDED MEALS
You may dine at either of the hotels used on this tour or other nearby restaurants recommended by your guide. Average cost for dinner (excluding drinks) in the hotel's coffee shop is about $10-20 per meal per person. Your hotel will accept credit cards for your non-included meals.
CREDIT CARDS AND LOCAL CURRENCY
Hotels and some stores accept major credit cards.  However, for "street shopping" you will need local currency or U.S. dollars.  Your hotels will be able to exchange your cash to local currency. It is recommended that you bring along cash in small denominations.
BAGGAGE
Each passenger may bring one piece of checked-in luggage not to exceed 44 pounds and one carry-on piece not to exceed 18"x10"x8".
Check out this video from a smarTours traveler on this trip of a lifetime!
Melissa
"This tour of Peru was my first international trip after getting vaccinated, but still during the COVID-19 pandemic. I was nervous about traveling, but this trip was so well put together and our health was closely monitored. Our guide, Enrique, was attentive not only to our adjustment to the altitude, but took our temperature daily and SmarTours arranged for a COVID test before we departed. All that to say, I felt safe and we saw so many beautiful sights, the highlight being Machu Picchu. Enrique was so knowledgeable that we learned a lot about history and culture and met some wonderful Peruvian people who were warm and generous. This tour provides great value for the money - the hotels were very nice and the food was tasty. I enjoyed seeing all the embroidery and weavings. I highly recommend taking this tour and hope you are lucky enough to travel with Enrique!"
Maria
"It was our first time to join a group tour. Smart Tours did not disappoint. Dagmar, our tour director, was very knowledgeable. So were the other tour guides. Dagmar took very good care of our group. \r\nPacing was just right, accommodations excellent. \r\nWe learned a lot about beautiful Peru. We would consider doing a tour with Smart Tours again. "
Marguerite
"Just returned from Peru and cannot say enough about this trip. It was all we hoped for and then some. Our guide Lucho was excellent and very patient. Our group of 11 bonded and with every day we just enjoyed all the culture and beauty of this country. Machu Picchu was stunning but Lake Titicaca was so interesting with the floating islands and the Uros people. \r\nThis was our 4th trip with Smartours and I\u2019m looking for our next adventure with them. Best value and experience around. "
Leonard
"Enchanting Peru - Originally, we had planned on putting our own Peru adventure together, however, it became quite daunting not knowing which transportation companies to use, which hotels were conveniently located and how to reliably book all of our activities and related tickets. We were \"swirling\" and not making progress with our planning. We were actually considering a different destination and basically giving up on visiting Peru.\r\n\r\nThen, a very good friend (who has been on over 20 SmarTours) forwarded an e-mail to us on the \"Enchanting Peru\" trip through SmarTours. Our prayers were answered! For a very reasonable price, with an amazing itinerary, all we had to do was to make a telephone call...book it...and pack!\r\n\r\nThere ended up being 14 total people on the trip..., which was perfect. All hotels we stayed in were top notch, each day well planned and the transportation comfortable and reliable. The best thing that happened to us on this trip was that our tour guide was Dagmar Becerra, a resident of Cusco. Dagmar became our teacher, our trusted advisor, a comedian, a kind disciplinarian (when some of us deserved it) and most of all, a friend. We learned more from her in 11 days, than we have in years. Based on this first experience with SmarTours, I plan on booking with them next year...but the next tour guide has big shoes to fill. (Thank you Dagmar - you ARE the BEST!!!) \r\n"
Mark A
"Had an excellent time on this tour. We had an excellent tour director Dagnar Becerra that was with us and took us everywhere. Her knowledge of Peru was excellent and always answered our questions that we had. \r\n\r\nAll the hotels were excellent. Very nice and were in good locations. Food was great! Looking forward to my next Smartour in September when I go to Africa. "
Carol S
"Enchanting Peru was incredible and so was our tour director Dagmar Becerra. Dagmar, did a very professional job as tour director. We had three obnoxious men on this tour that were disruptive to others, yet, Dagmar managed to stay very calm and professional. She has a vast knowledge of Peru. Machu Picchu was so much bigger and magnificent than I thought it would be. The whole country was beautiful. I really enjoyed seeing Native Peruvian women in their native dress. The hotels were all very nice. It was an exceptional trip."
Carol S
"I have been on eight Smartours vacations. I can wholeheartedly recommend Enchanting Peru as one of the best vacations. The life of a tour director is never easy. We had a small group of eleven people, and for the most part it was a pretty good group. However, we had three obnoxious men on this tour that were very disrespectful and disruptive to the group and to our tour director Dagmar Becerra. I thought Dagmar did a very professional job as tour director. I don\u2019t know how she keeps keeps calm and professional when dealing with obnoxious people on tour. I admire her professionalism and vast knowledge of Peru. Machu Picchu was so much more amazing than I ever anticipated. Peru is a beautiful country and this vacation was action packed with beautiful places to visit. Go to Peru...you will love this country and Smartours vacation. \u2764\ufe0f\u2764\ufe0f"
Eileen D
" This was my first tour with a large company of any kind, and I wasn't sure what to expect. But I've always wanted to go to Macchu Piccu and wasn't familiar enough with S. America to organize a trip on my own. My choice of Smartours was quite serendipitous. My experience with Smartour was on the whole exemplary. First and foremost, I truly don't know how you keep the prices so low, considering the level of services, accomodation, food and experiences we were given. Our two guides, Lucho and Celestino, were almost frighteningly capable and universally knowledgeable about their country, its history, customs, sites and general info, and worked flawlessly with the other players in the tour, from hotel staffs to bus drivers to security. When we almost ran afoul of a nationwide strike that shut down roads in and around Puno, our schedule was changed and our transporation to the airport for our flight to Lima managed half an hour before the roads closed. Then we had the choice of staying on the comfortable, heated bus or the unheated airport til our check-in time. no drama, no trauma. The hotels were excellent, the Sonesta Posada del Inca Yucay being a favorite, considering it was originally a 16th century monastery that had been updated flawlessly. Meals offered were universally excellent, with optional meal recommendations excellent. I especially appreciated getting to see so much in our ten days, not just Macchu Piccu, but Cuzco, the Sacred Valley and all of the small villages and Incan historic sites there in, Macchu Piccu--of course, and the area around Lake Titicaca. Even the time spent in Lima was delightful and instructive. Thank you for the help of every person involved in making this a real trip of a lifetime. I do have one small suggestion. We arrived in Lima and immediately flew to Cuzco at 12,000 ft.. I was mistaken in that I thought we would be heading to a lower altitude before participating in any activities. But we ate a meal at the top of Cuzco before any of us could acclimate to the altitude. As you know, no matter what kind of shape a person is in, he or she can still have trouble with altitude and not know it til we get there. And so it was for some of us. If possible, it might help to have that first meal down the hill a ways. Yeah, that's it. That's my only suggestion. Everything else was all but flawless. I have been and will continue to recommend Smartour to anyone who asks."
Cynthia
"Trip was fabulous, Enrique Virto was a superior host and tour guide. The altitude was a problem for both my husband and I as was the inability to brush our teeth with the water, but the hotels helped with Oxygen and Coca Tea to ease the altitude sickness and Enrique was encouraging and very helpful during the entire trip. He was very considerate of our abilities or inabilities and always considered our group as a whole. He was incredibly informative and knowledgeable about all of the places we visited and his English was excellent. The accommodations were excellent, clean rooms, comfortable beds and very kind and helpful staff. This is my 3rd trip with SmarTours and I will travel with them in the future."
Eimer
"Enrique our tour guide was fantastic .\r\nHe has a passion for educating his clients about Peru . Our tour of 6 adults were delighted with his care .\r\nSmart Tours got us to see all the important places in Peru .\r\nFood and accommodation were great too "
Judith
"The guide was wonderful. Very organized trip. Hotel accommodations exceeded my expectations. The daily activities were very tiring. Perhaps a lighter schedule would be better. Overall a delightful trip "
Pam
"Enchanting Peru trip was an amazing experience . Led by Enrique Virto who was very knowledgeable , funny and passionate about leading the tour thru his country. Highlights were the floating islands (lake Titicaca), Manchu Piccu, Cusco, and the Sacred Valley. \nI would highly recommend this tour if led by Enrique . Was the experience of a lifetime !!!"
Shannon M
"This was an amazing trip, made even better by our guide Enrique Virto! His local knowledge added so much to a journey that was already of bucket-list quality. Thank you SmarTours!"
Zell M
"My partner and I just got back from Peru. Wow --- what an excellent tour and memorable experience. Everything was perfectly organized and executed well. All of the lodgings were fantastic, and our tour guide, Enrique Virto (from Cusco), was exceptional (full of energy and passion about his country). My one suggestion: an extra day in Lima. It's a beautiful city with so much to see and do. We were only there for one full day; one more would have been perfect. I highly recommend this tour."
Steve a
"We just completed the Enchanting Peru trip. It was fantastic. Our guide Enrique Virto was the best. He made sure that everyone in our group was included in every activity. He was very knowledgable about Peru and it was his home and it made us all feel welcomed to his country. We have been on other tours but Enrique was the best guide ever. We recommend this SmarTour to Peru and ask for Enrique as your guide. It was unfortunate that we did not have him in Lima as our guide. The guide in Lima was fair, but Enrique was the best.\nAll the hotels were top of the line, only complaint is the beds where just a bit bigger than a twin. Luckily there where two bed in our room each night. We have recommended this tour already to a few of our friends. \nSmartours made this a very easy trip with no worries."
Leave a Review