REYKJAVIK, VIK AND THINGVELLIR NATIONAL PARK
On this special women-only departure to Iceland, we'll not only journey through the country's picturesque landscapes and have opportunities to witness the miracle of the spectacular Aurora Borealis, but we'll enjoy immersive experiences that allow us to learn more about local women and Icelandic traditions. We'll visit author, leader, and storyteller, Ásta Kristrún and her husband, husband Valgeir, one of Iceland's foremost songwriters at their home. During our visit, they'll share stories and legends and Ásta who has a background in politics and teaching and can speak to the current state of women in Iceland. At Laugarvatn Fontana we'll truly experience the power of geothermal energy as we dig freshly baked bread from the hot, black sand as our hosts share with us more about this Icelandic tradition, and we'll sample a "Healthy Mary" at Friðheimar Greenhouse that cultivates produce year-round while we learn more about their project. Our tour begins in Reykjavik, visiting the Hallgrimskirkja church, museums, and more. Explore the spectacular South Coast, stopping at the Seljalandsfoss and Skogafoss waterfalls, sea cliffs of Dyrholaey, Black Sand Beaches (Reynisfjara), and the quaint coastal town of Vik. Along the way, we'll hunt for the Northern lights, and discover the Golden Circle's top highlights—Thingvellir National Park, the Geysir hot springs, and Gullfoss Waterfall. After these exciting adventures around the country, unwind in soothing mineral-rich hot spring water at the Blue Lagoon.
Looking for a roommate or to connect with other women before your trip? Join our smarTours Women-Only Facebook group! Visit the group here (https://www.facebook.com/groups/1145762302478350/) and click the + Join Group button!
Did you know you can make this tour private? Find out about pricing and options for groups of 10 or more travelers.
Itinerary at
a Glance
Tour Itinerary:
2 nights in Reykjavik
1 night in Vik (South Iceland)
2 nights in Reykjavik
Return flight on Icelandair
Tour Highlights
Opportunities To See Northern Lights (Aurora Borealis)*
Reykjavik City Sightseeing
Black-Sand Beaches (Vik)
Seljalandsfoss & Skogafoss Waterfalls (Near Vik)
Gullfoss
Geysir
Thingvellir National Park
Blue Lagoon (Near Reykjavik)
Visit Bakkastofa, home of author, leader and storyteller Ásta Kristrún
Friðheimar Greenhouse visit with the unique 'Healthy Mary'
Visit to a Geothermal Bakery
Your Tour Includes
Optional round-trip airfare from New York (JFK) including taxes, fees & fuel surcharges
Airfare taxes, fees & fuel surcharges
Ground transportation
Accommodations at centrally-located, Scandinavian-style hotels (simple)
8 meals: 6 breakfasts (B) and 2 dinners (D)
Comprehensive sightseeing as per itinerary
Experienced, English-speaking guides
Find your special women-only tour experiences in bold in the itinerary below.
Map
Click the Day by Day itinerary above (or swipe on mobile devices) to see the experiences that await on each day of your tour.
Flights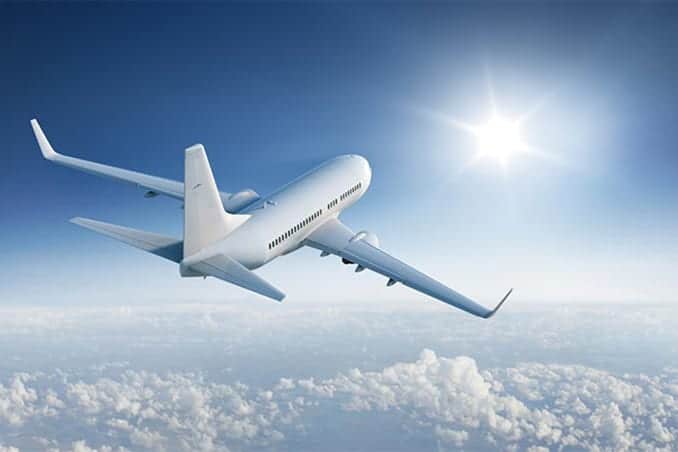 Passengers who purchase flights will depart 1 day before the tour starts and return on the same day as the tour ends.
For flight details, see Before You Depart.
Day 1: Arrive in Reykjavik/Welcome Breakfast/City Tour/Northern Lights Excursion
Day 2: Reykjavik/Optional Wonders of Snaefellsnes Excursion
Day 3: Reykjavik/Seljalandsfoss & Skogarfoss Waterfalls/Vik/Northern Lights Experience
Day 4: Vik/Geysir/Gulfoss/Thingvellir/Reykjavik
Day 5: Reykjavik/Reykjanes Peninsula/Blue Lagoon
Day 6: Depart Reykjavik
Book by Feb. 24, 2023 to get the best price.
Prices listed as "with flights" below include round-trip airfare from one or more airports in the USA. Travelers may choose to purchase the tour only, and arrange their own arrival in destination. Please note this may change your tour start date.
Rates are per person based on double occupancy.
Single supplement applies when not sharing a room. Select a date above to see the rates for that specific departure.
For more information on this tour, please contact us here or call us during business hours (Mon-Fri, 9:00am - 5:30pm EST) at 1.800.337.7773.
Reservations and Payments
Reservations can be made online or by phone (1.800.337.7773) and will be confirmed upon receipt of your non-refundable, non-transferable deposit, which must be received at the time of reservation. Deposits are $300 per person. Full payment is due 90 days prior to departure. Space and prices subject to availability. Please see the smarTours Terms and Conditions for complete booking information.
Optional Tours
Customize your trip with these optional tours.
Enhance your trip with our recommended optional tours. Indicated optional tours are available to pre-book when you reserve your trip and can be added to your reservation up to final payment. This is the best option to guarantee your spot on your preferred optional tour! Optional tours require a minimum number of participants. Optional tours are non-refundable unless they do not operate.
Some optional tours can be purchased in-destination and may cost extra. The payment methods and currency information to purchase tours in-destination will be provided on final documentation.
Wonders of Snaefellsnes Excursion 
Featured Accommodations
Icelandair Hotel Reykjavik Marina
Grandi Hotel Reykjavik
Hotel Vik
COVID-19 UPDATE
Departing the U.S.: For the safety of everyone in the group, smarTours has implemented COVID-19 travel requirements which apply to all tours regardless of destination. To learn more, click here.
Please note destination entry requirements are changing rapidly. smarTours will communicate entry requirements in your Tour Documents 10–14 days prior to departure. For up-to-date information, please click the links below.
NOTE ON ICELAND'S TOURISM INFRASTRUCTURE
Iceland is one of the most spectacular destinations on earth, yet the tourism infrastructure remains underdeveloped relative to other European destinations and typical American standards. In particular, the hotels in Iceland are much more basic in their amenities and typically have smaller rooms. That said, smarTours has planned an exciting, breathtaking trip to Iceland with clean, comfortable and centrally located hotels to help you enjoy your stay!
FLIGHT INFORMATION
Flights are on Icelandair on the following schedules. Please make sure to allow sufficient time for clearing customs and immigration if you are planning a connecting flight. We recommend at least three-and-a-half hours. Flight schedules are subject to change without prior notice. Note: Icelandair does not provide meal service on this flight, nor do they accept cash. Consider eating dinner prior to departure or purchasing a meal en route.
Date
Airline
JFK
Depart
Return
2022: Nov. 3
Icelandair
8:30 PM
6:15 PM
ADVANCE SEAT ASSIGNMENT
Icelandair does not assign seats in advance, and smarTours is not involved in seat assignments. Seat assignments can only be arranged at the airport upon check-in.
LAND-ONLY TRAVELERS
International flights to/from the U.S. are not included. Land-only travelers are responsible for arranging the entry and exit flights, as well as their arrival and departure transfers. smarTours cannot be held responsible for any damage caused by air schedule changes and delays. Unused land services are non-refundable.
Land-only services end after the guided tour of the Harpa Concert Hall on the last day of the tour. If you wish to join the welcome breakfast and orientation briefing followed by a panoramic Reykjavik city tour, we recommend that you make your own arrangements to arrive at the restaurant Viking World, Vikingabraut 1, 260 Reykjanesbae, Tel. (354) 422 2000 by 8am. If this does not work for you, please make arrangements to the hotel for check-in to meet with the group.
Generally, check-in at hotels is not before 4:00 PM and check-out is prior to 12:00 PM. If arriving early or departing late, hotels usually allow travelers to store their luggage in the luggage room.
PASSPORT AND VISA INFORMATION
You must possess a passport valid for at least 6 months after the date of travel. U.S. citizens do not require visas. Non-U.S. citizens should check with the respective consulates for current visa requirements. Please remember that it is your responsibility to obtain the necessary travel documents before the trip.
TICKETS AND FINAL DOCUMENTS
Final instructions, documents, and travel tips will be emailed to you 10–14 days before the scheduled start of your tour. If you have not received your final documents, please check your spam folder or contact smarTours.
HEALTH REQUIREMENTS
Immunizations are not currently required. However, you may wish to consult your personal physician, local public health authorities or Centers for Disease Control (CDC) as to their suggestions.
CLIMATE
During the winter months, temperatures range from the mid-20s to the mid-30s. In the spring and fall, expect temperatures from 30-50 degrees. Daylight hours vary greatly depending on the time of year, with 9-13 hours of daylight in September, October and March, and 4-7 hours of daylight November through February.
NON-INCLUDED MEALS
Your smarTours guide will be happy to offer suggestions for restaurants for non-included meals. The average cost for dinner (excluding drinks) in a restaurant is about $40-$80 per meal per person. Your hotel will accept credit cards for your non-included meals.
CREDIT CARDS AND LOCAL CURRENCY
Hotels and most stores accept major credit cards. However, for "street shopping" you will need local currency (some markets may accept U.S. Dollars). Your hotels will also be able to exchange cash to local currency. It is recommended that you bring along cash in small denominations.
BAGGAGE
Each passenger may bring one piece of checked-in luggage and one carry-on piece. Please check with the airline for the maximum weight and size for luggage. We recommend that you do not over-pack and that you take a variety of separates with climate and comfort in mind.