REYKJAVIK, VIK AND THINGVELLIR NATIONAL PARK
It's Iceland just as you imagined it would be! On our Incredible Iceland tour with round-trip airfare from the U.S., we take you on a journey through the country's picturesque landscapes, and you may even witness the miracle of the spectacular Aurora Borealis! Your trip begins with a tour of Reykjavik, visiting the Hallgrimskirkja church, museums, and more. You'll also have some leisure time here or you can take an optional tour the Snaefellsnes Peninsula. On an evening in Reykjavik, we'll take you away from the city to hunt for the Northern Lights. Explore the spectacular South Coast, stopping at the Seljalandsfoss and Skogafoss waterfalls, sea cliffs of Dyrholaey, Black Sand Beaches (Reynisfjara), and the quaint coastal town of Vik. Continue onward to discover the Golden Circle's top highlights—Thingvellir National Park, the Geysir hot springs, and Gullfoss Waterfall. After these exciting adventures around the country, unwind in soothing mineral-rich hot spring water at the Blue Lagoon. 5/5 stars on Tripadvisor!
Did you know you can make this tour private? Find out about pricing and options for groups of 10 or more travelers.
Itinerary at
a Glance
Tour Itinerary:
2 nights in Reykjavik
1 night in Vik (South Iceland)
2 nights in Reykjavik
Return flight on Icelandair
Tour Highlights
Opportunities To See Northern Lights (Aurora Borealis)*
Reykjavik City Sightseeing
Black-Sand Beaches (Vik)
Seljalandsfoss & Skogafoss Waterfalls (Near Vik)
Gullfoss
Geysir
Thingvellir National Park
Blue Lagoon (Near Reykjavik)
Your Tour Includes
Optional round-trip airfare from New York (JFK) including taxes, fees & fuel surcharges
Airfare taxes, fees & fuel surcharges
Ground transportation
Accommodations at centrally-located, Scandinavian-style hotels (simple)
8 meals: 6 breakfasts (B) and 2 dinners (D)
Comprehensive sightseeing as per itinerary
Experienced, English-speaking guides
Max Group Size:
30 travelers
Activity Level: Recreational
Expect most included touring to require walking and standing periods up to 3 hours at a time (up to 2 times per day) on easy terrain with some light stairs. Learn More
Pacing Level: Moderate
Expect full-day tours most days with some limited free time at specific sites, for meals, and/or in the evenings. You can expect several early mornings and/or long travel days by bus (don't worry—there are always comfort stops!), and you may expect to stay in most accommodations for 2+ nights (with limited 1-night stays). Learn More
No Additional Entry Requirements for U.S. Passport Holders
A valid passport is required for international tours. Currently, there are no additional entry requirements for U.S. passport holders, but this can change at any time. Before travel, both U.S. and non-U.S. passport holders should visit our Passports & Visas page to reconfirm entry requirements.
Thingvellir has stairs and hills. There are uneven surfaces in Reynisfjara, Skogafoss, Seljalandsfoss, Geysir, and Gullfoss. Due to local ordinances in Reykjavik, tour buses are not allowed to stop directly in front of the hotel. You are responsible for carrying your luggage from the bus stop to the hotel and then porters will bring your luggage to your room. Porterage is not offered at the Vik property.
With the short Transatlantic flight, jetlag can be difficult for some on the day of arrival.
The Northern Lights tour in Reykjavik departs at approximately 8:30pm and may not return until after midnight.
For more detailed information about this tour and destination, visit our Before You Depart section.
Map
Click the Day by Day itinerary above (or swipe on mobile devices) to see the experiences that await on each day of your tour.
Flights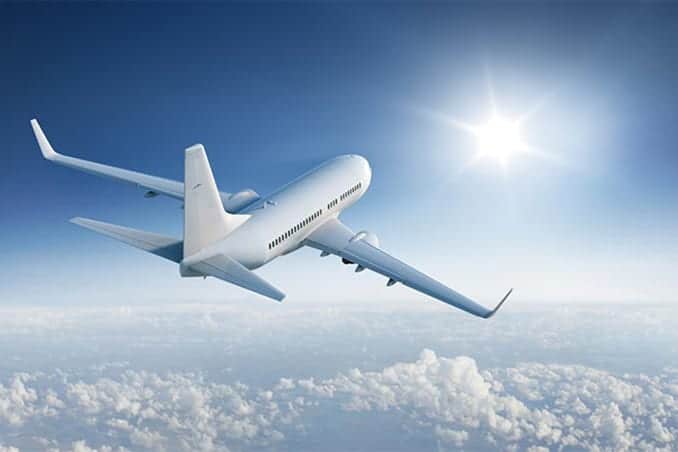 Passengers who purchase flights will depart 1 day before the tour starts and return on the same day as the tour ends.
For flight details, see Before You Depart.
Day 1: Arrive in Reykjavik/Welcome Breakfast/City Tour/Northern Lights Excursion
Day 2: Reykjavik/Optional Wonders of Snaefellsnes Excursion
Day 3: Reykjavik/Seljalandsfoss & Skogarfoss Waterfalls/Vik/Northern Lights Experience
Day 4: Vik/Geysir/Gulfoss/Thingvellir/Reykjavik
Day 5: Reykjavik/Reykjanes Peninsula/Blue Lagoon
Day 6: Depart Reykjavik
Book by Mar. 31, 2023 to get the best price.
Prices listed as "with flights" below include round-trip airfare from one or more airports in the USA. Travelers may choose to purchase the tour only, and arrange their own arrival in destination. Please note this may change your tour start date.
2023 Tours
With Flights

From

$3,399

$2,899

Sold Out
Join Waitlist

From

$3,099

$2,599

Book with Flights

From

$3,399

$2,899

Book with Flights

From

$3,199

$2,699

Book with Flights

From

$3,125

$2,625

Book with Flights
2024 Tours
With Flights

From

$3,049

$2,549

Book with Flights

From

$3,199

$2,699

Book with Flights

From

$3,199

$2,699

Book with Flights
2023 Tours
Tour Only

From

$2,799

$2,299

Sold Out
Join Waitlist

From

$2,499

$1,999

Book Tour Only

From

$2,799

$2,299

Book Tour Only

From

$2,599

$2,099

Book Tour Only

From

$2,625

$2,125

Book Tour Only
2024 Tours
Tour Only

From

$2,549

$2,049

Book Tour Only

From

$2,599

$2,099

Book Tour Only

From

$2,599

$2,099

Book Tour Only
* Departures designated as "Guaranteed" may be canceled or rescheduled only under Extraordinary Circumstances, for example in situations deemed to be unsafe or nonviable due to local conditions. See Terms & Conditions for full details.
Rates are per person based on double occupancy.
Single supplement applies when not sharing a room. Select a date above to see the rates for that specific departure.
For more information on this tour, please contact us here or call us during business hours (Mon-Fri, 9:00am - 5:30pm EST) at 1.800.337.7773.
Reservations and Payments
Reservations can be made online or by phone (1.800.337.7773) and will be confirmed upon receipt of your non-refundable, non-transferable deposit, which must be received at the time of reservation. Deposits are $300 per person. Full payment is due 90 days prior to departure. Space and prices subject to availability. Please see the smarTours Terms and Conditions for complete booking information.
Optional Tours
Customize your trip with these optional tours.
Enhance your trip with our recommended optional tours. Indicated optional tours are available to pre-book when you reserve your trip and can be added to your reservation up to final payment. This is the best option to guarantee your spot on your preferred optional tour! Optional tours require a minimum number of participants. Optional tours are non-refundable unless they do not operate.
Some optional tours can be purchased in-destination and may cost extra. The payment methods and currency information to purchase tours in-destination will be provided on final documentation.
Wonders of Snaefellsnes Excursion 
Featured Accommodations
Icelandair Hotel Reykjavik Marina
Hotel Vik
jennifer c
Iceland was our replacement trip since our original one to Bali was still on "covid hold". It was well worth it! Iceland was amazing and our tour guide Gutney was phenomenal. This was my second tour with ST and my friends first. She loved it and it was just as good this second time around. The hotels were great and we learned so many great facts and history from our guide on the bus rides. ST is by far the best tour value I have seen so far and I am looking forward to more trips!
Cp
First time using Smart Tours & I will definitely use them again. We had a great tour guide who was informative & friendly. The Iceland tour was really outstanding. Beautiful landscapes & the Blue Lagoon made the ending perfect. Hotels we stayed were comfortable & clean with great selections for breakfast & their staff was very welcoming. I am 74 & had no trouble keeping up & you had some free time to venture on your own. Day trips were well planned with adequate bathroom stops. Thank you Smart Tours for such a wonderful experience.
Wendy M
I chose Smartours to travel to Iceland because I traveled with them in 2006 and had a wonderful time. This time did not disappoint either. Everything worked out really well, including things over which no one had control, namely the weather and the appearance of the Northern LIghts. This, of course enhanced the overall experience immensely, but I really appreciate the effort the company puts into planning a great trip that was an excellent value.
jennifer c
Excellent tour!
Christina C
I felt comfortable on the women only trip. Didn't have to worry about being surrounded by couples holding hands and talking among themselves. The all women's group was friendly and felt like one cohesive group caring about each other.
Ivelyn P
the landscape of iceland is surreal. i was fascinated how the sun just skirted the horizon. beautiful waterfalls, black sand beaches and rock formations were fabulous. i could have stayed at the blue lagoon all day. the icelandic horses were beautiful. what an amazing experience!
Dorothy K
Five stars. Great tour for the price
Robert M
Great trip! Fascinating geological setting, especially Black Sand Beach and of course the Blue Lagoon. Who knew being in naturally fed warm water lagoon in the freezing rain could be so relaxing! We have used other tour providers but this one is reasonably priced, and very informative. We saw nearly all of the highlights, but still we probably only scratched the surface of Iceland's outdoor adventures. Highly recommend this tour.
Kathryn
This was a great tour and I recommend it to everyone. The tour price was reasonable, the guide was friendly and informative and the sights were breathtaking. We did not get to see the Northern Lights which was a disappointment but no one can guarantee you will see them.
Maureen O
This trip is amazing! Our tour guide, Margaret, was the best. If you're thinking of visiting Iceland use Smartours!! Best value around!
Jane
The Northern Lights Iceland Tour was fabulous!! Iceland is a magical place and our tour guide,Oli, captured Iceland's essence for us in his tales of the Sagas and infamous Hidden People...entertaining us as we traveled from Reykjavik to Vik, seeing the stunning waterfalls and the black sand beaches, geological wonders and Nordic historical sites. Such a great trip. Thanks smarTours!
Margaret
Just returned last week from our fabulous trip to Iceland! Oli Magnuson was very knowledgeable and always had a great sense of humor! We so enjoyed his "Saga" stories as we were going to each destination! I highly recommend the Excursion to the Snaefellsnes Penisula National Park! The hotels were clean and inviting during the entire week! The Blue Lagoon was wonderful but wish we had longer time there to relax. I have traveled with other tour company's and I am very impressed with Smartours and the reasonable price for such a great tour. I will certainly plan another Smartours trip!
Maritza
I had an AMAZING time in Iceland. Oli was great, he was very knowledgeable, and informative. His love for his country and their historical significance was nice to see. I would definitely travel to Iceland again. (in the summer this time)
Deborah
We recently returned from ICELAND with our first trip with smarTours. Everything far exceeded our expectations. Our airfare was included and we flew on ICELANDAIR which was incredible. Our guide Oli was with us every step of the way and was very helpful and knowledgeable. Chosen hotels and meals represented local culture. Our only recurring question: how can Smartours give so much while costing so little?.. We are in the process of planning our next trip and would recommend smarTours without reservation!
Leave a Review