HO CHI MINH CITY, DANANG, HOI AN, HALONG BAY, HANOI, AND ANGKOR WAT
With a plethora of spectacular scenery and Indochinese history, this air-inclusive tour to Vietnam and Angkor Wat showcases some of South Asia's most beautiful features. Start your trip by learning about the Vietnam War at the Cu Chi Tunnels, followed by sightseeing and leisure time around Ho Chi Minh City. Immerse yourself in the immaculate beauty of Danang and the cultural charm of Hoi An. Plus, during a breathtaking boat ride in Halong Bay, you'll be blown away by the emerald waters and limestone islands. After exploring Hanoi, make your way into Cambodia to discover Angkor Wat's marvelous architecture and ancient temples.
Shorten Your Trip! Enjoy our 10-day Highlights of Vietnam tour visiting Vietnam's highlights from Ho Chi Minh City (Saigon) to Hanoi to Halong Bay.
Did you know you can make this tour private? Find out about pricing and options for groups of 15 or more travelers.
Itinerary at
a Glance
2023 Tour Itinerary:
3 nights in Ho Chi Minh City
2 nights in Hoi An
2 nights in Hanoi
1 night in Halong Bay
3 nights in Siem Reap (Angkor Wat)
2024 & Spring 2025 Tour Itinerary:
3 nights Ho Chi Minh City
2 nights Hoi An
2 nights Hanoi
1 night Cruise Halong Bay
3 nights in Siem Reap (Angkor Wat)
Tour Highlights
Cu Chi Tunnels
Cu Chi Agricultual Farm visit and lunch
Ho Chi Minh City Tour
Tour of Historic Hoi An
Ciclo Ride through ancient Hoi An
Japanese Covered Bridge
Streets Culinary Center Visit
Cruise on Halong Bay (UNESCO World heritage Site)
Enchanting Hanoi City Tour
Temple of Literature (Hanoi)
Angkor Wat Temples (Siem Reap)
Your Tour Includes
Optional round-trip airfare from Los Angeles (LAX) including taxes, fees & fuel surcharges
All intra-tour flights and transfers
Ground transportation in an air-conditioned motorcoach
Accommodations at deluxe and first class hotels
2023 Departures: 20 meals: 11 breakfasts, 5 lunches, 4 dinners
2024 Departures: 21 meals: 11 breakfasts, 4 lunches, 6 dinners
Comprehensive sightseeing tours and entry fees as per itinerary
Experienced, English-speaking Tour Director
Flights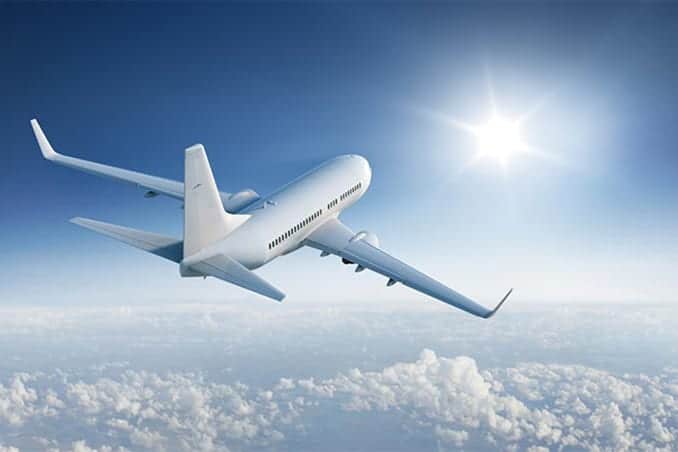 Passengers who purchase flights will depart 2 days before the tour starts and return on the same day as the tour ends.
For flight details, see Before You Depart.
Day 1: Arrive Ho Chi Minh City (Vietnam)
Arrive in Ho Chi Minh City today, formerly known as Saigon. Upon arrival, continue to our hotel for check-in.
Accommodations:
EdenStar Saigon Hotel & Spa
Day 2: Ho Chi Minh City
Day 3: Ho Chi Minh City
Day 4: Ho Chi Minh City/Danang/Hoi An
Day 5: Hoi An
Day 6: Hoi An/Hanoi
Day 7: Hanoi
Day 8: Hanoi/Halong Bay
Day 9: Halong Bay/Siem Reap (Cambodia)
Day 10: Kampong Kleang & Angkor Wat
Day 11: Angkor Thom & Ta Prohm
Day 12: Depart Angkor Wat
2024 & Spring 2025 Tour Itinerary
Flights
Day 1: Arrive in Ho Chi Minh City
Day 2: Cu Chi Excursion & Ho Chi Minh City
Day 3: Ho Chi Minh City at Leisure
Day 4: Ho Chi Minh City – Hoi An
Day 5: Hoi An
Day 6: Hoi An – Hanoi
Day 7: Hanoi
Day 8: Hanoi – Halong Bay
Day 9: Halong Bay – Hanoi – Siem Reap
Day 10: Tonle Sap Lake Excursion & Angkor Conservation Complex
Day 11: Angkor Conservation Complex
Day 12: Depart Siem Reap
Instant Savings of up to $400 per person for a handful of spots on select dates. While supplies lasts, ends Sep 29.
Prices listed as "with flights" below include round-trip airfare from one or more airports in the USA. Travelers may choose to purchase the tour only, and arrange their own arrival in destination. Please note this may change your tour start date.
2023 Tours
With Flights
Tour Only
Flights not available
Sold Out
Join Waitlist

From

$2,099

Book Now
2024 Tours
With Flights
Tour Only

From

$4,199

Book Now

From

$2,999

Book Now

From

$4,299

Book Now

From

$3,099

Book Now

From

$4,199

$3,849

Book Now

From

$2,999

$2,649

Book Now

From

$3,999

Book Now

From

$2,799

Book Now

From

$3,999

Book Now

From

$2,799

Book Now

From

$3,999

Book Now

From

$2,799

Book Now

From

$3,999

Book Now

From

$2,799

Book Now
2025 Tours
With Flights
Tour Only

From

$4,099

Book Now

From

$2,899

Book Now

From

$4,099

Book Now

From

$2,899

Book Now

From

$4,099

Book Now

From

$2,899

Book Now

From

$4,099

Book Now

From

$2,899

Book Now
* Departures designated as "Guaranteed" may be canceled or rescheduled only under Extraordinary Circumstances, for example in situations deemed to be unsafe or nonviable due to local conditions. See Terms & Conditions for full details.
Rates are per person based on double occupancy.
Single supplement applies when not sharing a room. Select a date above to see the rates for that specific departure.
For more information on this tour, please contact us here or call us during business hours (Monday-Friday from 9:00 am - 5:30 pm Eastern) at 1.800.337.7773.
Reservations and Payments
Reservations can be made online or by phone (1.800.337.7773) and will be confirmed upon receipt of your non-refundable, non-transferable deposit, which must be received at the time of reservation. Deposits are $300 per person. Full payment is due 90 days prior to departure. Space and prices subject to availability. Please see the smarTours Terms and Conditions for complete booking information.
Optional Tours
Customize your trip with these optional tours.
Enhance your trip with our recommended optional tours. Indicated optional tours are available to pre-book when you reserve your trip and can be added to your reservation up to final payment. This is the best option to guarantee your spot on your preferred optional tour! Optional tours require a minimum number of participants. Optional tours are non-refundable unless they do not operate.
Some optional tours can be purchased in-destination and may cost extra. The payment methods and currency information to purchase tours in-destination will be provided on final documentation.
Mekong Rural Life Private Tour
Street Food Tour
Half-Day Vegetable Village Tour
Featured Accommodations
Eden Star Saigon Hotel & Spa
Paragon Saigon Hotel
Hoi An Silk Village
Melia Hanoi
Peridot Grand Hotel
Pan Pacific Hanoi Hotel
Bhaya Classic Cruise
Lotus Blanc Hotel & Resort
Dionne
Outstanding trip! I wish the Halong Bay portion was an extra day! That was the highlight for me!
David K
This was a nice trip. The guides were knowledgeable about history,flora and fauna and were quick to respond to questions. Accomodations were good and food was good.
David S
This trip was wonderful. We were met by our Tour Director "T", who took wonderful care of us from the start. He showed great enthusiasm for his country and its history, took care of any issues which arose, and was easy to understand. He went above and beyond what was required of him. The itinerary was bold, and the weather conditions hot, but the memories outweigh those issues. Flights were well executed, the hotels were beautiful, the food delicious, and the sites visited enthralling. Group size was in the mid-twenties, allowing for room to spread out. Included meals were mostly excellent, with the exception of the food at the farewell dinner at the Cambodian dance show. The show itself was wonderful. All optional tours were well done, and showed us sides of the countries and people we might otherwise not experienced. There were many long walks so be ready for those. Also, it would be nice to include information about the need to wear long pants and shoulder coverings for the temples in Cambodia. Shorts are not OK there. On measure, a trip well worth the money charged. We recommend it.
Gregory K
Just a one word feedback… GREAT
Diane F
Loved this trip! Great group of travelers and "T" was an excellent guide. Hotels were great.
Jeff S
We had a great experience on this trip! Our guide, Hai Ly, was marvelous. Very proud and passionate about his country, and his knowledge is encyclopedic. The hotels were all first class. There were many elegant meals provided. The US dollar goes very far in Vietnam and Cambodia, so pretty much everything is a huge bargain while there. Like the two previous smarTours trips we've taken, they keep you very busy, so much so that we opted to jump off the tour in Hanoi one day just to have time to explore more on our own. All of the destinations were amazing. Saigon and Cambodia were exceptionally hot and humid in April. Our guide did his best to keep us hydrated. If you don't do well in the heat, this trip may not be for you, although Hanoi and Halong Bay were cool and comfortable. The Halong Bay overnight cruise is gorgeous and unforgettable. There's a lot of history about the Vietnam War on the trip. Angkor Wat is something every serious traveler should experience in their lifetime. There were 19 of us on the tour and everyone got along great - wonderful bunch of people. My personal favorite place was Hanoi. The Old Quarter is fantastic and the hotel was right in it - a lovely hotel. If I had it to do over again, I may have opted out of some of the optional tours in Saigon as they were all-day tours which limited our ability to explore the city on our own. The people of Vietnam and Cambodia are wonderful and kind. Saigon is fairly chaotic and in your face, with millions of motor scooters. I found it exhilarating but it's overwhelming for some.
Linda G
Amazing tour of Vietnam and Cambodia. So many different experiences from the fast paced cities of Saigon and Hanoi to the beautiful towns of Hoi An and Halong bay. In Cambodia the well organized tour of Angor Wat and Thom to the fascinating floating houses. This trip was truly an experience of a lifetime and we would highly recommend this smarTours trip to anyone. You cannot beat the value of everything that was provided from the wonderful tour guides to the beautiful hotels.
Susan K
I wanted to be sure to write a review about our guide Tommy. We've been on many tours and he is one of the best we've had. His wealth of knowledge is amazing. He looks after his group above and beyond. He's so attentive to details and very personable. Smartours is lucky to have him! Our tour was excellent. A little fast paced at times. A little more leisure time would have been nice. The layover in Shanghai is terrible, but at least having access to the VIP lounge sure helped. Maybe a better airline? All in all, we highly recommend this tour. A great value for the money for sure!
Elizabeth
Excellent tour Guide for the entire trip Vietnam & Cambodia (Tommy) Excellent Guide in Cambodia (Dee) Excelent excursions. My favorite was the cable car to Buddha Hand. Very much impressed. Smart Tours gave us a lot of sights to see for our money including a rickshaw ride, boat rides. Hotels were spectacular. Food on tour to Vietnam Restaurants were great. Also enjoyed the food in Cambodia. Also enjoyed going to the caves.
Alicia
Wonderful tour of Vietnam! Our tour guide was knowledgeable, helpful and experienced. The food and lodging were excellent. There were so many things to see and do in the two weeks we were there it was amazing! I'll travel with SmarTours again. Great value for the money!
Elaine
It was a great trip and Tommy was a fantastic guide. He went above and beyond by giving each of us a CD of photos he took during our travels and sent additional photos via email. Dee was also a great guide in Cambodia. The nine hour layover in Shanghai was a killer, though the business class lounge made it a bit better.
Juli N
Wow!!! what an AWESOME trip!!! This is my first SmarTour but I have travelled extensively with other companies and on my own. I've been to so many unique places, like Easter Island, Africa, the Galapagos, and the Amazon, that it is hard to say my favorite trip. These are so unique they stand alone by themselves and have no comparison. Viet Nam and Cambodia are that way, too -- totally unique. Definitely a "Bucket List" trip. I would recommend this tour to anyone. One of the things I liked best was the fact that we got to do more than sit on a bus and sometimes walk around. We took tours by boat in Ha Long Bay, and by cyclo in the Imperial City, by open "taxi" around Hanoi, and by tuk-tuk in Cambodia. Our tour guide, Henry, is the best I've ever seen, and that is saying A LOT.
Deborah F
What an excellent tour! We covered a lot of ground, both via bus and airplane. Great experiences throughout the trip, including sampan rides, horse drawn carriage, Cyclos, and three different boat excursions. Excellent hotels, breakfasts were excellent, especially the Asian offerings (I prefer to dine like a local when I travel). Several very good cultural experiences are included as well as museums, pagodas, and outdoor experiences, too. Guides were first rate, Henry in Vietnam and Seth in Cambodia, added so much to our visit. Practicalities: These tours are fast-paced. You'll need to be able to walk at least a mile at a time in hot conditions on uneven pavement, climb stairs (at the very least, the bus stairs!), get up early and be on time. Best for seasoned travelers used to a fast pace, can keep up with the group, and manage themselves in an independent manner (getting your own medicines if suffering from jet lag, bringing your own water bottle onto the bus each morning and being on time every day, having a cane or walking sticks if you need them, etc.). Work out for at least a month before you depart, wear sensible clothing and shoes, check the weather forecast just before you depart, then be prepared for a lot of "oh, wow!" moments! This is our third smarTours trip; we plan to continue traveling with them because of their great guides, hotels, and experiences.
Leave a Review