HO CHI MINH CITY, DANANG, HOI AN, HALONG BAY, HANOI, AND ANGKOR WAT
With a plethora of spectacular scenery and Indochinese history, this air-inclusive tour to Vietnam and Angkor Wat showcases some of South Asia's most beautiful features. Start your trip by learning about the Vietnam War at the Cu Chi Tunnels, followed by sightseeing and leisure time around Ho Chi Minh City. Immerse yourself in the immaculate beauty of Danang and the cultural charm of Hoi An. Plus, during a breathtaking boat ride in Halong Bay, you'll be blown away by the emerald waters and limestone islands. After exploring Hanoi, make your way into Cambodia to discover Angkor Wat's marvelous architecture and ancient temples.
Did you know you can make this tour private? Find out about pricing and options for groups of 10 or more travelers.
Itinerary at
a Glance
Tour Itinerary:
3 nights in Ho Chi Minh City
2 nights in Hoi An
2 nights in Hanoi
1 night in Halong Bay
3 nights in Siem Reap (Angkor Wat)
Tour Highlights
Your Tour Includes
Optional round-trip airfare from Los Angeles (LAX) including taxes, fees & fuel surcharges
All intra-Asia flights and ground transportation
Accommodations at deluxe and first class hotels
20 meals: 11 breakfasts, 5 lunches, 4 dinners
Comprehensive sightseeing tours including admission fees
English-speaking Tour Director
Map
Click the Day by Day itinerary above (or swipe on mobile devices) to see the experiences that await on each day of your tour.
Flights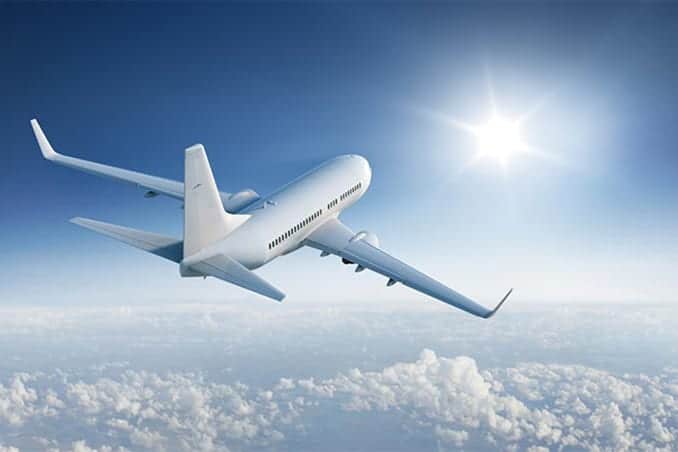 Passengers who purchase flights will depart 2 days before the tour starts and return on the same day as the tour ends.
For flight details, see Before You Depart.
Day 1: Arrive Ho Chi Minh City (Vietnam)
Day 2: Ho Chi Minh City
Day 3: Ho Chi Minh City
Day 4: Ho Chi Minh City/Danang/Hoi An
Day 5: Hoi An
Day 6: Hoi An/Hanoi
Day 7: Hanoi
Day 8: Hanoi/Halong Bay
Day 9: Halong Bay/Siem Reap (Cambodia)
Day 10: Kampong Kleang & Angkor Wat
Day 11: Angkor Thom & Ta Prohm
Day 12: Depart Angkor Wat
Book by Feb. 24, 2023 to get the best price.
Prices listed as "with flights" below include round-trip airfare from one or more airports in the USA. Travelers may choose to purchase the tour only, and arrange their own arrival in destination. Please note this may change your tour start date.
* Departures designated as "Guaranteed" may be canceled or rescheduled only under Extraordinary Circumstances, for example in situations deemed to be unsafe or nonviable due to local conditions. See Terms & Conditions for full details.
Rates are per person based on double occupancy.
Single supplement applies when not sharing a room. Select a date above to see the rates for that specific departure.
For more information on this tour, please contact us here or call us during business hours (Mon-Fri, 9:00am - 5:30pm EST) at 1.800.337.7773.
Reservations and Payments
Reservations can be made online or by phone (1.800.337.7773) and will be confirmed upon receipt of your non-refundable, non-transferable deposit, which must be received at the time of reservation. Deposits are $300 per person. Full payment is due 90 days prior to departure. Space and prices subject to availability. Please see the smarTours Terms and Conditions for complete booking information.
Optional Tours
Customize your trip with these optional tours.
Enhance your trip with our recommended optional tours. Indicated optional tours are available to pre-book when you reserve your trip and can be added to your reservation up to final payment. This is the best option to guarantee your spot on your preferred optional tour! Optional tours require a minimum number of participants. Optional tours are non-refundable unless they do not operate.
Some optional tours can be purchased in-destination and may cost extra. The payment methods and currency information to purchase tours in-destination will be provided on final documentation.
Mekong Rural Life Private Tour
Street Food Tour
Half-Day Vegetable Village Tour
Featured Accommodations
EdenStar Saigon Hotel & Spa
Hoi An Silk Village
Melia Hanoi
Peridot Grand Hotel
Bhaya Classic Cruise
Lotus Blanc Hotel & Resort
COVID-19 UPDATE
Departing the U.S.: For the safety of everyone in the group, smarTours has implemented COVID-19 travel requirements which apply to all tours regardless of destination. To learn more, click here.
Please note destination entry requirements are changing rapidly. smarTours will communicate entry requirements in your Tour Documents 10–14 days prior to departure. For up-to-date information, please click the links below.
FLIGHT INFORMATION
Your flights from the USA and back are on the following airlines. You are expected to arrive at your departure airport at least 3 ½ hours before your scheduled departure. Please make sure to allow sufficient time for clearing immigration and customs if you are planning a connecting flight.  We recommend at least 3 ½ hours.  Schedule is as follows:
Departure
Airline
Los Angeles (LAX)
New York (JFK)
Depart
Return
Depart
Return
2023: Feb. 20
Singapore Airlines
10:25 PM
5:50 PM
N/A
N/A
2023: Mar. 20, Apr. 10
Singapore Airlines
11:40 PM
7:35 PM
N/A
N/A
2023: All Other Dates
TBA
TBA
TBA
N/A
N/A
Please note that there is a lengthy layover in Bangkok on the way back from Cambodia to the U.S. The flight schedules are always subject to change, but for more detail on the flights, please contact smarTours at 1.800.337.7773.
ADVANCE SEAT ASSIGNMENT
The above airlines do not assign seats in advance. Please note that smarTours is not involved with your seat assignment. It is between you and the airline! However, we are suggesting that you check-in early to request for your seat(s) at the airport.
LAND-ONLY TRAVELERS
International flights to/from the U.S. are not included. Land-only travelers are responsible for arranging the entry and exit flights, as well as their arrival and departure transfers. smarTours cannot be held responsible for any damage caused by air schedule changes and delays. Unused land services are non-refundable.
Generally, check-in at hotels is not before 4:00 PM and check-out is prior to 12:00 PM. If arriving early or departing late, hotels usually allow travelers to store their luggage in the luggage room.
PASSPORT AND VISA INFORMATION
You must be in possession of a passport valid for at least 6 months after the date of travel. Visas are required to enter Vietnam and Cambodia for US and Canadian passport holders. Non U.S. citizens should check with the respective consulates of the countries visited on this tour as to the most current visa requirements. Please note that visa procedures may change at any time and remember that it is your responsibility to obtain the necessary travel documents before the trip.
US and Canadian passport holders should obtain the visa for Vietnam prior to arrival. You can obtain your visa directly from the Vietnamese Consulate or contact "CIBT" to facilitate that for you. You should check directly with the consulate, or if using CIBT online at http://www.cibt.com, for the most up to date instructions before submitting your paperwork.
To obtain an individual visa for Vietnam, please follow one of the following:
| | |
| --- | --- |
| 1. | If you prefer to apply for your visa directly with the Vietnamese Consulate, you may apply in person, by mail, or online. To apply in person or by mail, contact the Vietnamese Consulate nearest your area for visa requirements and application forms and fees. To apply for an e-Visa online, please use the following link https://evisa.xuatnhapcanh.gov.vn/. If you plan to apply for your e-Visa online, please check the link for visa requirements, details about the application process (including visa processing times), and application form fees. |
| 2. | If you prefer to use a visa service to facilitate the processing of the visa, we recommend using CIBT. Please use the following link to download instructions and forms at http://www.cibt.com/home.aspx?Login=50002. If you do not have access to a computer, please contact CIBT to have a form mailed to you. If you plan to use the services of CIBT, we recommend that you apply for your visa at least 90-60 days before your scheduled departure to Asia. If you apply earlier, your visa may expire by the time you are scheduled to take your trip! |
Cambodia visa is granted on arrival for US and Canadian passport holders.  Visa cost is $30 payable in cash only (US dollars). To obtain your visa on arrival you'll need to present one passport size photo for Cambodia (additional information will be mailed to you with your final documents). Non US and Canadian citizens may also be eligible Cambodia visa on arrival. Please contact smarTours to verify if you are eligible. Please make sure that you have at least two clean pages in your passport, and that  you have mailed smarTours one photocopy (xerox) of the information page of your passport.
TICKETS AND FINAL DOCUMENTS
Final instructions, documents, and travel tips will be emailed to you 10–14 days before the scheduled start of your tour. If you have not received your final documents, please check your spam folder or contact smarTours.
HEALTH REQUIREMENTS
Immunizations are NOT currently required; however, we suggest that you consult your personal physician or local public health authorities as to their suggestions.
CLIMATE
The North, Center and South of Vietnam all have different climates. The north has 4 seasons (similar to the USA), with winter temperatures (Nov-Feb) averaging in the 50's and 60's. The south is tropical with wet and hot summers. Year round temperatures in the south averages in the 80's.
NON-INCLUDED MEALS
The hotels used on this tour have several dining choices from coffee shops to specialty restaurants.  Average cost for dinner (excluding drinks) in coffee shops is about $20 – $25 per meal per person.
CREDIT CARDS AND LOCAL CURRENCY
Hotels and some stores accept major credit cards.  For "street shopping" you will need local currency or U.S. Dollars.  Your hotels will be able to exchange for you cash to local currency.   It is recommended that you bring along cash in small denominations.
BAGGAGE
Each passenger may bring one piece of checked-in luggage and one carry-on piece. Please check with the airline for the maximum weight and size for luggage. We recommend that you do not over-pack and that you take a variety of separates with climate and comfort in mind.
Susan K
I wanted to be sure to write a review about our guide Tommy. We've been on many tours and he is one of the best we've had. His wealth of knowledge is amazing. He looks after his group above and beyond. He's so attentive to details and very personable. Smartours is lucky to have him! Our tour was excellent. A little fast paced at times. A little more leisure time would have been nice. The layover in Shanghai is terrible, but at least having access to the VIP lounge sure helped. Maybe a better airline? All in all, we highly recommend this tour. A great value for the money for sure!
Elizabeth
Excellent tour Guide for the entire trip Vietnam & Cambodia (Tommy) Excellent Guide in Cambodia (Dee) Excelent excursions. My favorite was the cable car to Buddha Hand. Very much impressed. Smart Tours gave us a lot of sights to see for our money including a rickshaw ride, boat rides. Hotels were spectacular. Food on tour to Vietnam Restaurants were great. Also enjoyed the food in Cambodia. Also enjoyed going to the caves.
Alicia
Wonderful tour of Vietnam! Our tour guide was knowledgeable, helpful and experienced. The food and lodging were excellent. There were so many things to see and do in the two weeks we were there it was amazing! I'll travel with SmarTours again. Great value for the money!
Elaine
It was a great trip and Tommy was a fantastic guide. He went above and beyond by giving each of us a CD of photos he took during our travels and sent additional photos via email. Dee was also a great guide in Cambodia. The nine hour layover in Shanghai was a killer, though the business class lounge made it a bit better.
Juli N
Wow!!! what an AWESOME trip!!! This is my first SmarTour but I have travelled extensively with other companies and on my own. I've been to so many unique places, like Easter Island, Africa, the Galapagos, and the Amazon, that it is hard to say my favorite trip. These are so unique they stand alone by themselves and have no comparison. Viet Nam and Cambodia are that way, too -- totally unique. Definitely a "Bucket List" trip. I would recommend this tour to anyone. One of the things I liked best was the fact that we got to do more than sit on a bus and sometimes walk around. We took tours by boat in Ha Long Bay, and by cyclo in the Imperial City, by open "taxi" around Hanoi, and by tuk-tuk in Cambodia. Our tour guide, Henry, is the best I've ever seen, and that is saying A LOT.
Deborah F
What an excellent tour! We covered a lot of ground, both via bus and airplane. Great experiences throughout the trip, including sampan rides, horse drawn carriage, Cyclos, and three different boat excursions. Excellent hotels, breakfasts were excellent, especially the Asian offerings (I prefer to dine like a local when I travel). Several very good cultural experiences are included as well as museums, pagodas, and outdoor experiences, too. Guides were first rate, Henry in Vietnam and Seth in Cambodia, added so much to our visit. Practicalities: These tours are fast-paced. You'll need to be able to walk at least a mile at a time in hot conditions on uneven pavement, climb stairs (at the very least, the bus stairs!), get up early and be on time. Best for seasoned travelers used to a fast pace, can keep up with the group, and manage themselves in an independent manner (getting your own medicines if suffering from jet lag, bringing your own water bottle onto the bus each morning and being on time every day, having a cane or walking sticks if you need them, etc.). Work out for at least a month before you depart, wear sensible clothing and shoes, check the weather forecast just before you depart, then be prepared for a lot of "oh, wow!" moments! This is our third smarTours trip; we plan to continue traveling with them because of their great guides, hotels, and experiences.
Russell
My wife and had a wonderful tour of Vietnam and Cambodia. Tommy was our guide and he did a great job in making sure everything went smoothly and everything did go smoothly thanks to him
Linda
We had a great time . The hotels were all very nice and he staff were great and helpful. We loved the last hotel in Cambodia was the best and the pool wasvery clean and spacious The staff at the pool were very helpful and pleasant. Our guide was knowledgeable and had a sense of humour and w enjoyed our time with him. We loved everything about the trip but suggest you use a different airlne to get us there
Carol
The trip was fabulous- everything ran like clockwork and our guide, Sinh, was knowledgeable and extremely professional and personable. Will definitely use SmarTours again.
Walter
I was recently on the land portion of Vietnam and Cambodia. I would like to fill out the attached review form, but cannot find it. Would you please either forward another copy of it to me at Walter Seekircher, 45 Highland Down, Shoreham, NY 11786..or print it so that I can access it online. It is important for me to use that form. Thank you so much. Walt Seekircher
Sari
I thoroughly enjoyed out trip to Vietnam & Cambodia, however, as you are aware we missed our connection from Shanghai & it would have been nice had we had a representative to meet us & give us some assistance. The airlines put us up in a seedy hotel that left much to be desired & when we tried to get in ouch with Smart we were unable to do so. Hopefully we will be reinbursed for the day missed on our tour
William
We had a wonderful time with the smart tours Vietnam trip. Our tour guide was phenomenal!! The Itinerary was well thought out and executed. Overall very pleased would like to make one suggestion about Ha Long Bay... Maybe offer an overnight stay on a boat in the bay instead of a hotel.
Jonathan
This was our first group tour and I was a little concerned on being confined to a bus and being rushed from one site to the next. I need not have worried as the tour was a wonderful experience. The tour was well paced with ample time to visit sites, souvenir shop and free time. Kiet Truong, our guide in Vietnam, was informative, giving balanced insight to the complicated history of this fascinating country. He took care of every detail and treated our group like family. Our Cambodian guide was equally excellent. The Ankor temples were certainly the highlight of this trip.
Meera
All in all a great trip with a solid itinerary and a wonderful group! I strongly recommend doing a little more research to take advantage of some of the free time - options include a Vespa tour in Saigon and cooking classes. Great value for the money and wonderful hotels etc. A few items to note: 1) there was a very heavy emphasis on shopping so keep this in mind before you book; 2) a couple of people who had taken multiple smart tours trips described this tour as very heavy on the tipping and "excessively so" - this was my first smart tours but I could see their point; 3) it would have been great to have been given some information by smart tours on optional excursions; 4) smart tours customer service - while we had been given lounge access no one met us at the flight/the customer service was pretty dismissive and unhelpful to the person who called in from our group and to a couple who lost their baggage; and 5) the visa issue - smart tours recommended a third party company that was quite expensive when a simple e-visa was available for the fraction of the cost. I obtained the e-visa but others didn't. All in all, a great trip and an excellent value for the trip. We had a wonderful grip and certainly hit the highlights. Great experience!
Catherine b
We just returned from this trip (vietnam-cambodia) and can't stop talking about it! SMARTOURS does an excellent job with all the arrangements. We have utilized them on other tours also! Our tour guide, "Tom" (Tung Thanh Bui) (March 27th), was extremely informative, very well versed in the English language, and very compassionate, as i had a very bad cold. Can't wait to book another tour! Thank you Tom!
Leave a Review