GREECE, EGYPT, ISRAEL, CYPRUS & TÜRKIYE (TURKEY)
Visit Europe, Africa, and Asia on this 7-night Mediterranean cruise plus Athens. Along the way, we'll marvel at ancient wonders like the famed Acropolis in Athens, the Pyramids of Giza, and the Library of Celsus at Ephesus. We'll also visit the Old City of Jerusalem, beautiful Cyprus, the island of Rhodes, and enjoy an excursion to Mycenae, Epidaurus, and Napfolion. Consider an optional tour to Aegina Island, the largest of the Saronic Islands and home to the Temple of Aphaia.
For COVID-19 updates, please scroll down to our Before You Depart section.
Did you know that you can
make this tour private
for your friends and family? Find out more about pricing and options for your group.
Itinerary at
a Glance
1 night in Athens
7-night Mediterranean Cruise:

Alexandria, Egypt
Ashdod, Israel
Limassol, Cyprus
Rhodes, Greece
Kusadasi, Turkey

2 nights in Athens
Tour
Highlights
Your Tour
Includes
Round-trip international airfare from the NY area (EWR) (passengers may also book this tour without flights)
Airfare taxes, fees & fuel surcharges
Ground transportation in air-conditioned motor coach
7-night cruise on the Mediterranean
Accommodations at first-class hotels
28 meals: 10 breakfasts, 8 lunches, and 10 dinners
Comprehensive sightseeing tours including admission fees as indicated in the itinerary
Professional, English-speaking Tour Director throughout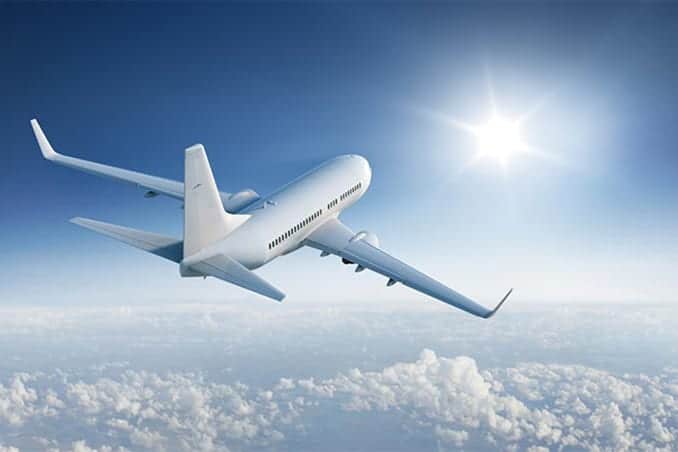 Depart USA
Depart today on your overnight flight to Athens, Greece.
*Passengers who did not purchase flights will join the tour in Athens on Day 2.
Arrive in Athens
Arrive in Athens, the capital of Greece, where you'll be met at the airport and escorted to your conveniently located hotel. This evening enjoy a welcome dinner and orientation at a local restaurant.
Electra Hotel Athens (or similar) | Dinner
Depart Athens
Enjoy some time to rest and relax in this morning or explore the city independently. This afternoon, our guided tour with lunch takes us to the famed Acropolis, a must-see UNESCO World Heritage site described as the "most striking and complete ancient Greek monumental complex still existing in our times." Here, we'll see the stunning Parthenon, dedicated to Athena, the Erechtheum with its graceful Porch of Caryatids, and the ruins of the Temple of Zeus…
Day at Sea
We'll spend the day at sea as we make our way to Alexandria, Egypt. Enjoy some of the ship's on-board activities and amenities.
Celestyal Crystal | Breakfast, Lunch, Dinner
Giza & Cairo Excursion
Early this morning we'll disembark in Alexandria, for our full-day excursion to Giza and Cairo by motor coach. Our first stop of the day will be at the Great Pyramids of Giza, built during the Third and Fourth Dynasties, these monuments stand as testimony to the skill and strength of their builders. Continue down the valley to the mighty Sphinx, which famously combines a reclining lion with the head of an Egyptian king. After a…
Jerusalem & Bethlehem Excursion
Ashdod
Early this morning, we'll disembark in Ashdod for our full-day excursion to Jerusalem and Bethlehem which includes the Mount of Olives and the Church of Gethsemane. We'll also explore the Old City of Jerusalem, including the colorful market and the Holy Sepulcher  before proceeding back to the market and the Via Dolorosa to the Wailing Wall in the Jewish Quarter followed by Mount Zion. Continue to Bethlehem, the city of David and Jacob and to…
Limassol (Cyprus)
Today, we'll enjoy free time in Limassol, home to the Cyprus medieval Museum and a short drive from the iconic Aphrodite's Rock and Crusader castle at Kolossi. Explore Limassol independently or join an optional excursion.
Celestyal Crystal | Breakfast, Dinner
Rhodes
This morning, we'll disembark in Rhodes and travel to see Lindos. Along the way, we'll come across the captains' mansions built between the 16th and 18th centuries and in the center of the village, the Church of the Virgin Mary (Panagia) of Lindos with its 15th-century frescoes. Ascend to the Acropolis of Lindos with its ancient Temple of Athena, of Doric order, built in 300 BCE on the location of an older monument. The ancient…
Ephesus
Kusadasi
This morning we find ourselves in Kusadasi where we'll disembark for a morning excursion to Ancient Ephesus. At the archaeological site we'll have a guided tour among the Agora, the Odeon, the Library of Celsus, the marble-paved main street of Kouretes, the Baths of Scholastica, Trajan's Fountain, the Public Latrines, the Residences of teh Patricians, the Prytaneum, the Temple of Hadrian, and the Great Theatre built in the 4th century BCE which could accommodate 24,000…
Mycenae, Epidaurus & Nafplio Excursion
Athens
This morning, we'll say goodbye to our crew as we disembark in Athens and depart for our full-day tour. First, we'll drive to Epidaurus where we'll visit the ancient teater which was built in the 4th century BCE. This theater is considered to be one of the best preserved of its kind and is known for its incredible acoustics that allow even those at the furthest rows to hear people on stage without any amplification.…
Athens
Today is a full day at leisure to explore the city of Athens independently or to join an optional tour. This evening, we'll join our fellow travelers for a farewell dinner at a local restaurant.
Royal Olympic Hotel (or similar) | Breakfast, Dinner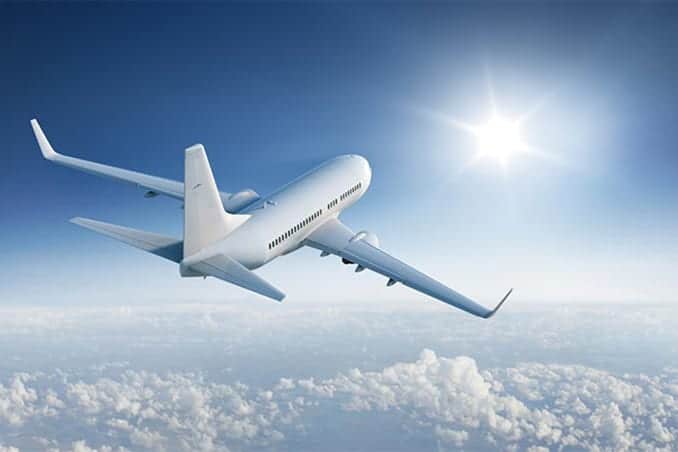 Athens/USA
Today, we'll transfer to the airport in time for our return flight to the US. Arrive back full of memories of our Three Continent Cruise!
*The tour will end for passengers who did not purchase flights on Day 12 in Athens.
| Breakfast
Book by Jan. 28, 2022 to get the best price. The starting prices below reflect a $100 discount applied when you pay by echeck.
Prices and dates below include round-trip airfare from the New York area (EWR or JFK). Travelers may choose to purchase the tour only, and arrange their own arrival in destination.
Rates are per person based on double occupancy.
Single room supplement is $699
CABIN UPGRADE: Rates are based on inside cabin (without window).
Upgrade to higher category cabin!
2022 Departures:
Outside cabin with a porthole: add $299 per person / $448 single
Outside cabin with a window: add $349 per person / $498 single
Upper Deck Outside cabin with a window: add $449 per person / $598 single
For more information on this tour, please contact us here or call us during business hours (Mon-Fri, 9:00am – 5:30pm EST) at 1.800.337.7773.
Reservations and Payments 
Reservations can be made by phone (1.800.337.7773) and will be confirmed upon receipt of your non-refundable, non-transferable deposit, which must be received at the time of reservation. Deposits are $99 per person for all 2021 departures, and $300 per person for all 2022 departures. Full payment is due 120 days prior to departure. Baggage fees may apply. Space and prices subject to availability. Please see the smarTours Terms and Conditions for complete booking information.
Optional Tours
Customize your trip with these optional tours.
Book optional tours onboard the cruise ship, operated by Celestyal Cruises. You may pay with Euros or with your credit card. Please note that you will likely incur a transaction fee from your credit card company if you pay by credit card. Tours are subject to availability and minimum participation. Please note that optional tours are non-refundable.
Panoramic Limassol & Curium
From approx.

$75

Per Person
First, we'll make our way to the center of Limassol where we have the opportunity to walk in the old city at the medieval fort and through the Fishing harbor area with a local guide. We'll see the exterior of the medieval fort was built in the 14th century on the site of an earlier Byzantine Castle. It is believed that Richard the Lionheart married Berengaria of Navarre here and crowned her Queen of England…
Paphos Excursion
Limassol, Cyprus

From approx.

$110

Per Person
Explore Paphos which is on the western coast of the island and one of the most important archaeological regions of the island. The whole town is included in the official UNESCO list of cultural and natural treasures of the world heritage. First we'll drive to "Petra tou Romiou", which is where, according to Greek mythology, was where Aphrodite, the Goddess of beauty and love, was born. After a quick photo stop, we'll continue to the…
Curium, the Wine Village of Omodos & Limassol City
Limassol, Cyprus

From approx.

$113

Per Person
On our tour we'll first visit the Archaeological Park of Curium, an ancient city-kingdom founded by the Greeks in the 14th century BCE. We'll visit the Greco Roman Theatre, and the House of Efstolios, which was originally a private Roman villa that became a public recreation center. It consists of a complex of baths and a number of rooms with beautiful 5th century CE mosaic floors. We'll continue to the vineyard area of Limassol where…
Aegina Island
Athens, Greece

From approx.

$154

Per Person
We'll meet our guide this morning at the hotel and travel to Piraeus port to take the ferry to Aegina on our full-day excursion. Aegina is the largest of the Saronic Islands with a glorious history dating back from antiquity. One of the the island's fascinating highlights is the Temple of Aphaia which is situated on a pine-clad hilltop, and just north of Aegina town, a single column (Kolona) is all that is left of…
Cooking Class Experience
Athens

From approx.

$150

Per Person
Experience a cooking class in a local restaurant, a cozy environment to cook traditional Greek food the way our mothers and grandmothers do. You will be encouraged to participate and immerse yourselves in the cooking process. You will learn about Greek Mediterannean cuisine, prepare and taste traditional Greek food. Please Note: The Aegina Island optional tour and the Cooking Class Experience in Athens are all offered on the same day (Day 11) so only one…
Featured Accommodations
Electra Hotel Athens
5 Ermou Str., 10563 Athens, Greece
Website
Celestyal Cruises
Greek Island Cruise
smarTours® is delighted to partner with Celestyal Cruises, a Greek-based, award-winning cruise company that prides itself on offering authentic experiences. Operating mid-sized vessels that are ideal for navigating the Aegean Sea and accessing Greek Island ports, Celestyal offers onboard dining, bars, entertainment and activities, beauty salon, swimming pool, fitness center and more. All-inclusive meals and drinks, cozy cabins and warm Greek hospitality will enhance your cruising experience.
Website
COVID-19 UPDATE
Departing the U.S.: For the safety of everyone in the group, smarTours has implemented some COVID-19 travel requirements which apply to all tours regardless of destination. To learn more, click here.
Returning to the U.S.: In accordance with U.S. entry requirements, smarTours will arrange testing for the group in destination. Full details and requirements can be accessed here. More details including cost will be added when available.
Note: If you are traveling with us on a land-only basis please share your travel plans with us and let us know if you will also need to be tested with the rest of the group.
Please note entry requirements are changing rapidly. For up-to-date information, please click the links below.
FLIGHT INFORMATION
Flights from the U.S. and back are on the following schedules. Please make sure to allow sufficient time for clearing customs and immigration if you are planning a connecting flight. We recommend at least three-and-a-half hours. Please note that flight schedules are subject to change without prior notice.
| | | | | |
| --- | --- | --- | --- | --- |
| Departure | Airline | Airport | Depart | Return |
| 2022: All Dates | Emirates Airline | New York (EWR) | TBA | TBA |
ADVANCE SEAT ASSIGNMENT
Our selected airlines do not assign seats in advance, and smarTours is not involved in seat assignments. Seat assignments can only be arranged at the airport upon check-in.
LAND-ONLY TRAVELERS
International flights to/from the U.S. are not included. Land-only travelers are responsible for arranging entry and exit flights, as well as their arrival and departure transfers. smarTours cannot be held responsible for any damage caused by air schedule changes and delays. Unused land services are non-refundable.
Main Tour: Land-only services start upon independent check-in at Athens hotel on Day 2 of the itinerary listed on the tour page. Land-only services end after breakfast at Athens hotel on Day 12 of the itinerary listed on the tour page.
PASSPORT AND VISA INFORMATION
You must possess a passport valid for at least 6 months after the date of travel. U.S. citizens do not require visas to any of the included destinations on this cruise tour. Non-U.S. citizens should check with the respective consulates for current visa requirements to all their travel destinations. Please remember that it is your responsibility to obtain the necessary travel documents before the trip. U.S. citizens do not require visas.
TICKETS AND FINAL DOCUMENTS
Your airline tickets along with final instructions and additional travel tips will be sent to you 7–10 days before the scheduled departure of your tour.
HEALTH REQUIREMENTS
Immunizations are not currently required. However, you may wish to consult your personal physician or local public health authorities as to their suggestions.
CLIMATE
Expect daytime high temperatures in the 60s in April and November; 70s in May and October and 80s in September. Evenings and early mornings may be cooler.
NON-INCLUDED MEALS AND SIGHTSEEING
The hotels used on this tour offer several dining choices, with the average cost for dinner (excluding drinks) in a casual restaurant about $20–$25 per person. Your hotel will accept credit cards for your non-included meals. Optional sightseeing tours and evening activities will be offered.
CREDIT CARDS AND LOCAL CURRENCY
Hotels and some stores accept major credit cards. However, for "street shopping" you will need local currency or U.S. Dollars. Your hotels will be able to exchange cash to local currency. It is recommended that you bring along cash in small denominations.
BAGGAGE
Each passenger may bring one piece of checked-in luggage (suitcase) max. 44 pounds, and one carry-on not exceeding 18"x10"x8". We recommend that you do not overpack and that you take a variety of casual separates with climate and comfort in mind.