CAIRO, THE PYRAMIDS, NILE CRUISE, KARNAK AND LUXOR
Are you intrigued by the mystery of mummies? Have you imagined yourself in a scene from an Indiana Jones film? Here's your chance to be an amateur Egyptologist, digging into this country's enigmatic architecture and antiquities. The highlight of our escorted Egypt tour package is the Great Pyramid of Giza, one of the seven wonders of the world. You'll also cruise along the legendary Nile in a level of comfort even Cleopatra would approve of. After its grand opening in 2023, visit the Grand Egyptian Museum (GEM), which will be the largest archaeological museum in the world. Along with captivating commentary, your smarTours guide will offer tips, tailored to your interests and activity level, on how to make the very most of your free time in the land of the pharaohs. 5/5 stars on Tripadvisor!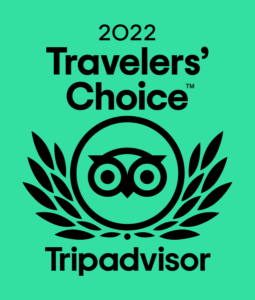 Extend Your Trip! Enjoy our 14-day Splendors of Egypt with Alexandria tour which includes 2 nights in Alexandria with visits to the Alexandria Library, National Museum, Montazah Gardens, and more plus an extra night in Cairo!
Extend Your Trip! Enjoy our 16-day Splendors of Egypt with Jordan tour which includes 2 nights in Petra and 2 nights at the Dead Sea with visits to Madaba, Mount Nebo, a Jordanian farm, Bethany Beyond Jordan, and more plus an extra night in Cairo!
Did you know that you can make this tour private? Find out about pricing and options for groups of 10 or more travelers.
Itinerary at
a Glance
Tour Itinerary:
International Flight
2 nights in Cairo
1 night in Aswan
3-night Nile Cruise
2 nights in Luxor
1 night in Cairo
Tour Highlights
Your Tour Includes
Round-trip airfare from New York (JFK) (passengers may also book this tour without flights)
Airfare taxes, fees & fuel surcharges
Accommodations at deluxe hotels and on cruise ship
18 meals: 9 breakfasts, 4 lunches, 5 dinners
Comprehensive sightseeing tours and entry fees
Experienced, English-speaking Egyptologist Tour Director
Transportation in an air-conditioned bus
Map
Click the Day-by-Day itinerary below to see the experiences that await on each day of your tour.
Day 1: Depart from the U.S.
Day 2: Arrive in Cairo
Day 3: Pyramids of Giza
Day 4: Cairo – Aswan
Day 5: Aswan – Nile Cruise
Day 6: Nile Cruise – Kom Ombo – Edfu – Luxor
Day 7: Nile Cruise – Luxor
Day 8: Luxor
Day 9: Luxor
Day 10: Luxor – Cairo
Day 11: Cairo – U.S.
Book by Dec. 30, 2022 to get the best price.
Prices listed as "with flights" below include round-trip airfare from one or more airports in the USA. Travelers may choose to purchase the tour only, and arrange their own arrival in destination. Please note this may change your tour start date.
2023 Tours
Tour Only
With Flights
—

From

$2,745

$2,245

From

$3,545

$3,045

Select
—

From

$2,849

$2,349

From

$3,749

$3,249

Select
—

From

$2,749

$2,249

From

$3,649

$3,149

Select
—

From

$2,499

$1,999

From

$3,399

$2,899

Select
—

From

$2,729

$2,229

From

$3,629

$3,129

Select
—

From

$2,699

$2,199

From

$3,499

$2,999

Select
—

From

$2,549

$2,049

From

$3,449

$2,949

Select
—

From

$2,729

$2,229

From

$3,629

$3,129

Select
—

From

$2,549

$2,049

From

$3,449

$2,949

Select
—

From

$2,399

$1,899

From

$3,299

$2,799

Select
—

From

$2,449

$1,949

From

$3,349

$2,849

Select
—

From

$2,499

$1,999

From

$3,499

$2,999

Select
—

From

$2,449

$1,949

From

$3,649

$3,149

Select
—

From

$2,599

$2,099

From

$3,499

$2,999

Select
—

From

$2,549

$2,049

From

$3,349

$2,849

Select
—

From

$2,499

$1,999

From

$3,399

$2,899

Select
—

From

$2,549

$2,049

From

$3,349

$2,849

Select
—

From

$2,749

$2,249

From

$3,549

$3,049

Sold Out
Join Waitlist

—

From

$2,699

$2,199

From

$3,499

$2,999

Select
—

From

$2,549

$2,049

From

$3,449

$2,949

Select
—

From

$2,729

$2,229

From

$3,629

$3,129

Select
—

From

$2,549

$2,049

From

$3,449

$2,949

Select
—

From

$2,729

$2,229

From

$3,629

$3,129

Sold Out
Join Waitlist

—

From

$2,549

$2,049

From

$3,449

$2,949

Select
—

From

$2,449

$1,949

From

$3,349

$2,849

Select
—

From

$2,449

$1,949

From

$3,349

$2,849

Select
* Departures designated as "Guaranteed" may be canceled or rescheduled only under Extraordinary Circumstances, for example in situations deemed to be unsafe or nonviable due to local conditions. See Terms & Conditions for full details.
Rates are per person based on double occupancy.
Single supplement applies when not sharing a room. Select a date above to see the rates for that specific departure.
For more information on this tour, please contact us here or call us during business hours (Mon-Fri, 9:00am - 5:30pm EST) at 1.800.337.7773.
Reservations and Payments
Reservations can be made online or by phone (1.800.337.7773 ) and will be confirmed upon receipt of your non-refundable, non-transferable deposit, which must be received at the time of reservation. Deposits are $300 per person. Full payment is due 90 days prior to departure. Space and prices subject to availability. Please see the smarTours Terms and Conditions for complete booking information.
Optional Tours
Customize your trip with these optional tours.
Enhance your trip with our recommended optional tours. Indicated optional tours are available to pre-book when you reserve your trip and can be added to your reservation up to final payment. This is the best option to guarantee your spot on your preferred optional tour! Optional tours require a minimum number of participants. Optional tours are non-refundable unless they do not operate.
Some optional tours can be purchased in-destination and may cost extra. The payment methods and currency information to purchase tours in-destination will be provided on final documentation.
Half-Day & Sakkara Tour
Abu-Simbel by Air
Luxor Museum Visit
Luxor Hot Air Balloon Ride
Felucca Ride
Featured Accommodations
Egypt Room Upgrades
Cairo Marriott Hotel
Movenpick Aswan
Movenpick Royal Lily
Steigenberger Minerva
Sonesta St. George Luxor
Cecil Hotel
COVID-19 UPDATE
Departing the U.S.: For the safety of everyone in the group, smarTours has implemented COVID-19 travel requirements which apply to all tours regardless of destination. To learn more, click here.
Please note destination entry requirements are changing rapidly. smarTours will communicate entry requirements in your Tour Documents 10–14 days prior to departure. For up-to-date information, please click the links below.
FLIGHT INFORMATION
Please make sure to allow sufficient time for clearing customs and immigration if you are planning a connecting flight. We recommend at least three-and-a-half hours. Please note that flight schedules are subject to change without prior notice.
Departure Date
Airline
Depart JFK
Return JFK
2022: Nov. – Dec.
2023: Jan. – Jun.
EgyptAir
5:15 PM
2:40 PM
2023: All other dates
EgyptAir
TBA
TBA
ADVANCE SEAT ASSIGNMENT
EgyptAir does not assign seats in advance. Seat assignments can only be arranged at the airport upon check-in. If you have a preferred seating choice, please make sure you check-in for your flight as early as possible. EgyptAir does not offer frequent flyer miles.
LAND-ONLY TRAVELERS
International flights to/from the U.S. are not included. Land-only travelers are responsible for arranging entry and exit flights, as well as their arrival and departure transfers. smarTours cannot be held responsible for any damage caused by air schedule changes and delays. Unused land services are non-refundable.
Main Tour: Land-only services start upon independent check-in at your Cairo hotel on Day 2 of the itinerary and end after breakfast at your Cairo hotel on Day 11.
PASSPORT AND VISA INFORMATION
You must possess a passport valid for at least 6 months after the date of travel. Your passport must contain at least one blank page. For U.S. passport holders, a tourist visa is required and may be obtained upon arrival in Cairo for $25 USD. Clients who book air with smarTours will be charged $28, which includes the visa and facilitation service upon arrival. The visa facilitation service is not available for land-only clients and forfeited. Non-U.S. citizens should check with the respective consulates as to the most current visa requirements to all their travel destinations. Please remember that it is your responsibility to obtain the necessary travel documents before the trip.
TICKETS AND FINAL DOCUMENTS
Final instructions, documents, and travel tips will be emailed to you 10–14 days before the scheduled start of your tour. If you have not received your final documents, please check your spam folder or contact smarTours.
HEALTH REQUIREMENTS
Immunizations are not currently required; however, you should consult your personal physician, local public health authorities or the Center of Disease Control (CDC) as to their suggestions.
CLIMATE
Night and day temperatures can vary greatly. Here's what you can expect:
December–February: Highs in the mid to low 60s with nighttime as low as 48˚F.
March & November: Highs in the upper 60s to low 70s with nighttime lows in the mid-50s.
April & October: High 70s and low 80s with nighttime lows in the mid-50s to mid-60s.
May–September: Average highs in the low 90s with nighttime lows in the high 50s to high 60s.
CULTURE AND DRESS
Given Egypt's wide range of temperatures, we recommend you bring a sweater and/or layer to accommodate cooler morning/evening temperatures. Egyptians typically dress more conservatively. If you are exploring independently, please note that religious centers such as mosques will often require ankle-length pants, skirts or dresses, and, for women, a scarf to cover their hair.
CREDIT CARDS AND LOCAL CURRENCY
U.S. dollars, Euros and Canadian Dollars are accepted at Egyptian banks and money-changers, which can be found at most of the places that you'll visit throughout the country. It is typically recommended that you ask for small bills when exchanging money. The currency in Egypt is the Egyptian Pound.
NON-INCLUDED MEALS
You may dine at the hotels or restaurants recommended by your Tour Director. The average cost for a hotel dinner (excluding drinks) in a casual restaurant is about $20-25 per person.  Restaurants outside the hotel may be less expensive.
BAGGAGE
Each passenger may bring one piece of checked-in luggage (suitcase) max. 44 pounds, and one carry-on not exceeding 18"x10"x8". We recommend that you do not overpack and that you take a variety of casual separates with climate and comfort in mind.
Fred A
This was a great trip, made especially so by our guide, Khaleed, a well-trained "Egyptologist" and a wealth of information. If the pyramids, the Valley of the Kings, the Egyptian museum and all the rest, and at a reasonable price, are on your bucket list, Smartours is the way to go.
Hugh W
My trips to UAE and Egypt (Back to back trips) did fulfilled my expectations. I needed better internet service to keep up with my bills while away from home for 20 days.
Robin W
I think smartours is a very good tour company and you select excellent guides top hotels and very good excursions Covering the country and area!. It is also a very good value and value to quality ratio.
Larry J
Excellent tour. Our tour guide is extremely knowledgeable about and has a passion for Egyptian History. He is a Certified Egyptoligst. Used play acting with our group as a teaching tool to better explain and enhance our understanding of Egyptian History. He was very professional and took time to answer all of our questions. He also made sure everything went smoothly. Very efficient.
Roy T
Great guide, got to see a lot of things, The Valley of the Kings was GREAT. the hot air balloon ride in Luxor was great. If this is the first time you see Egypt--this would be a GREAT trip.
Howard G
Great trips sites were extra interestig Guide was the very best. His knowledge , organization , deliovery and caring for us was exceptional.. This was one of my all time best trips.
Lisbeth O
great tour and excellent tour guide
Michelle A
This was by far my favorite tour. Seeing the pyramids, all the temples and especially the seeing the Luxor Temple at night. Traveling the Nile was breathtaking Such a great value for everything you get and everything you do on this tour. I would recommend this tour for everyone
Diana P
Excellent tour! Beautiful sights!! Everything was well planned and had lots of security!
Genia H
The Splendors of Egypt tour was one the trips of a lifetime! Everyone treated us so well! The tour was well planned and organized and so much fun! Our tour guide was awesome ! The hotels, the cruise, and the food was awesome as well! It was well worth the price! I look forward to planning my next tour with Smart Tours as well!
Christine P
Wonderful trip, I recommend everyone go !
Bob D
I saw everything I expected to see, and more, which I could not have done on my own. I also learned so much from our guide, Tarek, who was very knowledgable of the antiquities, and enlightened me to the Arab culture.
Duane B
Excellent trip; Excellent guide; Excellent SmarTours coordination of challenging travel logistics in Egypt.
Symphony
This was my first trip with SmarTours (Splendors of Egypt) and I am 110% satisfied with my choice. First off, the website is beautiful and easy to navigate. The booking process was easy, emails were timely with clear instructions, the employees were friendly and patient when I called with questions and the BEST bang for your buck. International flights, domestic flights, bus transfers, hotels and meals included. We visited 3 cities in one tour. PHENOMENAL. I will definitely book with SmarTours in the future. I am 25 and a loyal traveler now.
Rhonda A
Great tour; great guide
Leave a Review