WARSAW, KRAKÓW, BUDAPEST, VIENNA, & PRAGUE
Join us for this escorted Great Cities of Eastern Europe tour package from the U.S. with airfare included. It showcases some of the best Eastern European countries to visit and the most beautiful cities and towns within them. Captivating capitals. Charming towns. Ample opportunities to experience places that are UNESCO World Heritage designated. Questions about where you're headed and additional sightseeing and dining tips while traveling? Ask away! Your knowledgeable smarTours® guide has the answers and ensures your trip runs smoothly, so that you can just focus on being immersed in these atmospheric destinations. 5/5 stars on Tripadvisor
Shorten Your Trip! Enjoy our 11-day Budapest, Vienna & Prague tour visiting highlights from Budapest to Prague.
For COVID-19 updates, please scroll down to our Before You Depart section.
Did you know that you can
make this tour private
for your friends and family? Find out more about pricing and options for your group.
Itinerary at
a Glance
Overnight international flight to Warsaw
2 nights in Warsaw
2 nights in Kraków
3 nights in Budapest
3 nights in Vienna
3 nights in Prague
Return flight to the U.S.
Tour
Highlights
Warsaw city tour – Vistula River, Old Town, Royal Route
Częstochowa – Jasna Góra Monastery
Auschwitz concentration camp
Kraków city tour – Wawel Royal Castle, St. Mary's Church, Market Square
Budapest city tour – Fisherman's Bastion, Castle Hill, Matthias Church, Citadel
Danube Bend river region, Szentendre (Hungary)
Vienna city tour – Ring Boulevard, Hofburg, Vienna State Opera, Saint Stephen's Cathedral
Moravia (Czech Republic)
Dürnstein (Austria)
Telč (Czech Republic)
Prague city tour – Hradčany castle, Old Royal Palace, Charles Bridge, Old Town historic core
Your Tour
Includes
Round-trip flight from New York (JFK) (passengers may also book this tour without flights)
Airfare taxes, fees & fuel surcharges
Accommodations at superior, first-class hotels
18 meals: 13 full buffet breakfasts (B), 5 dinners (D)
Comprehensive sightseeing tours including admission fees
Experienced English-speaking Tour Director and local guides
Intra-Europe ground transportation
Map
Click the Day by Day itinerary above (or swipe on mobile devices) to see the experiences that await on each day of your tour.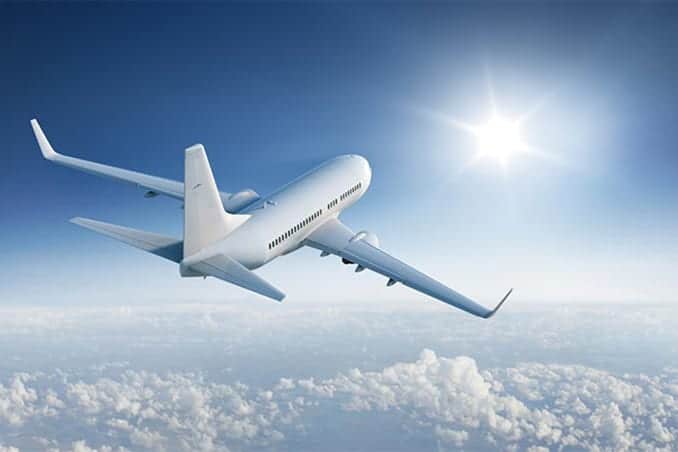 Depart from the U.S.
Your extraordinary Great Cities of Eastern Europe Tour begins this evening with an overnight flight to Warsaw, Poland.
*Passengers who did not purchase flights will join the tour in Warsaw on Day 2.
Arrive in Warsaw, Poland
Land in Warsaw, Poland's historic capital city. You'll be met and escorted to our centrally located, deluxe hotel. This evening, your tour director will host a welcome dinner and briefing about your tour.
Sheraton Grand Warsaw or similar | Dinner
Warsaw City Tour and Warsaw at Leisure
This morning, join your guide through a grand tour of Warsaw. Visit both banks of the Vistula River, Poland's longest and largest river, and walk around Old Town and Market Square, a UNESCO World Heritage that blends old-world charm and modern culture. Then, drive along the Royal Route, lined with enchanting palaces, famous statues, and historic churches. See significant sights including the Monument of the Warsaw Ghetto Uprising and Tomb of the Unknown Soldier. The…
Warsaw/Częstochowa/Auschwitz/Kraków
Today, we'll drive you southbound to Częstochowa and the 14th-century Jasna Góra Monastery, known as the home of the Black Madonna, a revered icon of the Virgin Mary. In the afternoon, pay a poignant visit to the concentration camp at Auschwitz, now a museum honoring the victims of the Holocaust. Later, travel to Kraków, Poland's academic and cultural center and former royal capital. End the day with a lovely dinner at a local restaurant. Mercure…
Kraków City Tour and Kraków at Leisure
The residence of Polish kings for centuries, Kraków boasts fine medieval architecture, virtually untouched by war. On this morning's tour, view the majestic Wawel Royal Castle, situated on a hilltop where people have lived since at least the Paleolithic Age. Visit St. Mary's Church, a stunning example of Polish Gothic architecture, and wander the medieval Market Square. The balance of your day is at leisure to discover whatever piques your interest!
| Breakfast
Kraków/Slovakia/Budapest, Hungary
Today, delight in a scenic drive through the wooded mountains of Slovakia and down the Danube River Valley to Budapest, the captivating Hungarian capital. Later in the day, check into your hotel, located in the heart of the city. You will also have a delicious dinner at the hotel.
Up Hotel Budapest or similar | Breakfast, Dinner
Budapest City Tour and Budapest at Leisure
This morning, your guide will introduce you to Budapest's fascinating history and sights. Enjoy a breathtaking, panoramic view from the lookout terraces of the Fisherman's Bastion, located on Castle Hill. We'll also see the Citadel on Gellért Hill and Matthias Church, which was used for centuries for the coronations of Hungarian kings. In the afternoon, set sail with a leisurely 1-hour cruise on the romantic Danube River to take in city views from the water.…
Danube Bend Excursion and Budapest at Leisure
Embark on a morning excursion to the scenic Hungarian countryside. We'll journey to the artist's town of Szentendre, a gem at the gateway to the picturesque Danube Bend river region. You'll have free time to explore its cobblestoned streets and Baroque charms. Then, return to Budapest, where you can revel in its fine arts and architecture at your own pace.
| Breakfast
Budapest/Vienna, Austria
Next, we bring you across the border into Austria and drive to Vienna for sightseeing in the heart of the Habsburg Empire. Tour along the Ring Boulevard, encircling the city center, past the Hofburg (official residence of the President of Austria), Vienna State Opera, and Saint Stephen's Cathedral, a masterpiece of Gothic architecture. Finish your day with dinner at the hotel.
Parkhotel Schönbrunn or similar | Breakfast, Dinner
Vienna
Today brings us to the Imperial Palace of Schönbrunn—with its 18th-century architecture, interiors, and vast gardens, it's among the most impressive baroque structures in Europe. In the afternoon, Vienna is yours to explore with some free time.
| Breakfast
Vienna
Embrace all the Vienna has to offer with a full day of independent exploration—you can discover more popular attractions and even take in some of the culture with stops at cafes and shops along the way.
| Breakfast
Vienna/Prague, Czech Republic
Today, take a leisurely scenic drive through rich farmlands to the rolling hills of Moravia. You'll first visit the quaint town of Dürnstein before continuing over the Czech Republic border, stopping to see the charming buildings and beautiful surroundings of Telč along the way. Later in the day, we'll reach Prague, one of Europe's most vibrant and colorful cities.
Vienna House Diplomat or similar | Breakfast
Prague
Beautiful Prague, the "City of a Hundred Spires," once served as the capital of the Holy Roman Empire and is now the Czech Republic capital. This morning, tour the impressive Hradčany castle and the Old Royal Palace, one of the oldest parts of Prague Castle, dating from 1135. You'll also see the 14th-century Charles Bridge, Old Town, and more. The afternoon is at leisure to explore more.
| Breakfast
Prague
Enjoy a day of free time to unwind at an outdoor cafe, shop the bustling markets, or delve into more of Prague's intriguing sights. You might also opt to book a tour of the fascinating Jewish Quarter. See Optional Tours for details. Tonight, celebrate this great trip with your fellow travelers at a festive farewell dinner at a local restaurant.
| Breakfast, Dinner
Depart Prague/Arrive in the U.S.
After breakfast, end this captivating European adventure with a transfer to the airport for your non-stop flight back to the U.S.
*The tour will end for passengers who did not purchase flights today in Prague.
| Breakfast
Book by Jan. 28, 2022 to get the best price. The starting prices below reflect a $100 discount applied when you pay by echeck.
Prices and dates below include round-trip airfare from the New York area. Travelers may choose to purchase the tour only, and arrange their own arrival in destination.
2022 Tours
Tour Only
With Flights
—

From

$3,499

$3,099

From

$4,499

$4,099

Select
—

From

$3,599

$3,199

From

$4,599

$4,199

Select
—

From

$3,999

$3,599

From

$4,999

$4,599

Sold Out
—

From

$3,799

$3,399

From

$4,799

$4,399

Select
—

From

$3,899

$3,499

From

$4,899

$4,499

Select
—

From

$3,799

$3,399

From

$4,799

$4,399

Select
—

From

$3,399

$2,999

From

$4,399

$3,999

Select
Rates are per person based on double occupancy.
2022 Departures: Single room supplement is $999.
For more information on this tour, please contact us here or call us during business hours (Mon-Fri, 9:00am – 5:30pm EST) at 1.800.337.7773.
Reservations and Payments
Reservations can be made by phone (1.800.337.7773) and will be confirmed upon receipt of your non-refundable, non-transferable deposit, which must be received at the time of reservation. Deposits are $99 per person for all 2021 departures, and $300 per person for all 2022 departures. Full payment is due 90 days prior to departure. Baggage fees may apply. Space and prices subject to availability. Please see the smarTours Terms and Conditions for complete booking information.
Optional Tours
Customize your trip with these optional tours.
These tours are available to pre-book! Optional tours are subject to change. If you choose to book your optional tours in-destination, please note that the prices are approximate and subject to change. Payment (non-refundable) should be made by cash (Euros). Subject to a minimum number of participants and availability.
Frederic Chopin Recital
Warsaw

From approx.

$65

Per Person
Enjoy a private piano recital in a charming palace that's the seat of the Warsaw Musical Society. Here, a Chopin expert plays an arrangement of some of this famous Polish composer's most exquisite melodies. Sparkling wine will be served. Transfers from/to your hotel are included.
AVAILABLE TO PRE-BOOK!
Krakow Salt Mines Tour
Kraków

From approx.

$78

Per Person
Head outside Kraków to the renowned Wieliczka Salt Mine, a fascinating, subterranean world created by Polish miners over a 700-year period. See 20 excavated chambers on three levels, the rich interior decoration of the chapels, the underground salt lakes and the Salt Works Museum.
AVAILABLE TO PRE-BOOK!
Kraków Jewish Quarter by Night
Kraków

From approx.

$65

Per Person
Expect an unforgettable experience in the ancient Kraków Jewish Quarter. We'll dine in a typical Jewish restaurant and enjoy Klezmer music. A glass of wine and vodka are included.
AVAILABLE TO PRE-BOOK!
Folklore Dinner & Show
Budapest

From approx.

$72

Per Person
Transfer from your hotel to a local restaurant, where you are greeted with a welcome drink (Hungarian brandy) and Gypsy music. Savor a sumptuous dinner of local specialties while being entertained by Hungarian folk dancers and listening to typical folk songs.
AVAILABLE TO PRE-BOOK!
Morning Vienna Woods Excursion
Vienna

From approx.

$58

Per Person
Drive outside the city to the Vienna Woods, passing the Liechtenstein Castle, family seat of the Prince of Liechtenstein. Visit the Heiligenkreuz Abbey (the oldest continuously active and inhabited Cistercian monastery) and the former Mayerling hunting lodge (where Austrian crown prince Rudolf executed a murder-suicide with his lover that set off a chain of events, changing Europe's fate). Return to Vienna via Helenental and Baden.
AVAILABLE TO PRE-BOOK!
Terezín Memorial Tour
Prague

From approx.

$52

Per Person
Step into a tragic time in Czech history with a 5-hour, guided tour of the Terezín Memorial from Prague, and explore the legacy of Nazi occupation in a former concentration camp. Learn the history of the area through personal memories and experiences and get a glimpse of life inside the Terezín ghetto at a remarkable museum. Remember the victims of Nazi persecution, visit the memorials to their lives and hear inspiring stories of local resistance,…
Lunch Cruise
Prague

From approx.

$82

Per Person
Unwind during a two-hour, mid-day cruise on the scenic Vltava River, luxuriating in Prague's beauty from a unique vantage point. Lunch on board is included.
AVAILABLE TO PRE-BOOK!
COVID-19 UPDATE
Departing the U.S.: For the safety of everyone in the group, smarTours has implemented some COVID-19 travel requirements which apply to all tours regardless of destination. To learn more, click here.
Returning to the U.S.: In accordance with U.S. entry requirements, smarTours will arrange testing for the group in destination. Full details and requirements can be accessed here. More details including cost will be added when available.
Note: If you are traveling with us on a land-only basis please share your travel plans with us and let us know if you will also need to be tested with the rest of the group.
Please note entry requirements are changing rapidly. For up-to-date information, please click the links below.
FLIGHT INFORMATION
Flights from the U.S. and back are on the following schedules. Please make sure to allow sufficient time for clearing customs and immigration if you are planning a connecting flight. We recommend at least three-and-a-half hours. Please note that flight schedules are subject to change without prior notice.
| | | | |
| --- | --- | --- | --- |
| Departure Date | Airline | Depart | Return |
| 2022: All Dates | TBA | TBA | TBA |
ADVANCE SEAT ASSIGNMENT
The above airlines do not assign seats in advance. Seat assignments can only be arranged at the airport upon check-in. If you have a preferred seating choice, please make sure you check-in for your flight as early as possible.
Please note that smarTours is not involved in either your seat assignment or in the crediting of miles. Also note, mileage accrual eligibility is subject to change without prior notice.
LAND-ONLY TRAVELERS
International flights to/from the U.S. are not included. Land-only travelers are responsible for arranging the entry and exit flights, as well as their arrival and departure transfers. smarTours cannot be held responsible for any damage caused by air schedule changes and delays. Unused land services are non-refundable.
Main Tour: Land-only services start upon independent check-in at your Warsaw hotel on Day 2 of the itinerary and end after breakfast at your Prague hotel on Day 15.
PASSPORT AND VISA INFORMATION
You must possess a passport valid for at least 6 months after the date of travel. No visa is required for U.S. passport holders. Non-U.S. citizens should check with the respective consulates as to the most current visa requirements to all their travel destinations.
Please remember that it is your responsibility to obtain the necessary travel documents before the trip.
TICKETS AND FINAL DOCUMENTS
Your airline tickets, along with final instructions and additional travel tips, will be sent to you 7–10 days before the scheduled departure of your tour.
HEALTH REQUIREMENTS
Immunizations are not currently required; however, you should consult your personal physician, local public health authorities or the Center of Disease Control (CDC) as to their suggestions.
CLIMATE
You may expect daytime temperatures averaging in the 60s in May and September, the 70s from June through August, the 50s in April and October and the 40s in March and November.
CULTURE AND DRESS
Certain religious sites require a dress code—specifically, long-sleeve shirts and long pants or floor-length skirts.
NON-INCLUDED MEALS AND SIGHTSEEING
The hotels used on this tour offer several dining choices, ranging from coffee shops to specialty restaurants. The average cost for dinner (excluding drinks) in the coffee shop is about $20-25 per meal, per person. Optional sightseeing tours and evening activities will be offered. Your hotel will accept credit cards for your non-included meals.
CREDIT CARDS AND LOCAL CURRENCY
Hotels and some stores accept major credit cards. However, for "street shopping," you will need local currency or U.S. Dollars. Your hotels will be able to exchange cash for local currency. It is recommended that you bring along cash in small denominations.
BAGGAGE
Each passenger may bring one piece of checked-in luggage (suitcase) max. 44 pounds, and one carry-on not exceeding 18″x10″x8″. We recommend that you do not overpack and that you take a variety of separates with climate and comfort in mind.
Check out this video from a smarTours traveler on this trip of a lifetime!

Laurel Palmer
What a wonderful experience this was. Renata, our tour director, was exceptional, she is a knowledgeable, PATIENT, kind, funny and passionate lady who made this trip great! I can only hope that future smarTours trips I plan to take will be this good. We had a large group, 44 people, but everything ran smoothly. The local guides and our bus driver, Irek, were fantastic as well. I heard about smarTours from a friend and I'm glad we chose this company. The hotels were top-notch, food was great and they accommodated vegetarian guests as well. Only recommendation I would make is that they provide name badges for guests, it would be so helpful. Other than that it was a great tour visiting great places!
Jacqueline O'Donnell
We throughly enjoyed our Sept. 15 tour with Renata. It was like walking through the pages of a history book. One of the best tours we have taken and Renata and the local were wonderful. Anyone who loves history will enjoy this tour especially.
john sullivan
Renata, our guide, was outstanding. She went beyond what guides normaly do to make this tour unforgettable.
Rose Neal
I just returned from this trip a few days ago. The food, guides, history and scenery was wonderful throughout the tour. What a lovely surprise Poland was with its beautiful buildings and interesting history. I took all the optional tours which added greatly to the overall tour and they were a good value for the money. Overall it was a great trip.
janet rashes
What a fabulous tour...great tour guide(s), great accommodations, wonderful food and lovely people on the tour!
Kay Khayat
Thank you for organizing such a variety of experiences for the great cities tour. Renata, our guide, was brilliant, organized, interesting, and made our journey memorable. She gave us many tips to elevate our enjoyment and keep us safe. This is my second trip with Smartours and I'll continue to use your company....a great value, thoroughly educational, and a quality adventure!
Allan Zaug
The tour was great as usual, guide was excellent, group was all wonderful and we made some new friends. What more would you want?
Howard Chud
This trip was excellent. The cities visited, while different, had much history in common. Our tour guide was outstanding. She had a great amount of knowledge and, on a daily basis, really showed she cared about each tour member. Money exchange was a snap and I came home with no foreign currency, a task rarely achieved.
HelliTaskila
Renata our tour guide was exceptional and very attentive. I thoroughly enjoyed my trip which was quite fast paced encompassing so many sites and considerable history
Dale Moglin
This was our fifth trip (and definitely not our last) with Smartours. The hotels and local tour operators were great. Only wish we had more time in Vienna.
Jacqueline grant
Excellent tour guide was extremely knowledgable and kind
Steve and Sherry Wind
We had a wonderful time on this tour! It's a must for anyone who chooses to visit these beautiful places of history.
Diane yon
Great trip. Tour guide,Renata,was so well informed no matter what questions were asked. Step on guides in each of the cities also were extremely interesting and well prepared for almost any question. Each city visited presented a new experience. The trip was one of the best we have been on.
Gisela Driscoll
The trip was fabulous, but if possible don't travel during July, it was blistering hot. Besides the cities the additional stops chosen by the tour company were wonderful, interesting and a worthy addition. The hotels were comfortable and clean, breakfast was great in some and not so great in others but adequate. Last but not least our guide Renata was fantastic, one of the best ever. The only thing I will complain about is the seating on the bus. The seats were so close together that even I at 4'10 felt like a sardine jammed in a can. It must have been horrible for an average sized person and I highly recommend to make some changes.
Victor Chikasawa
The smarTours trip to Warsaw, Krakow, Budapest, Vienna, Prague was fantastic. Our tour director Pavel C. was incredible and even surpassed excellent when in Prague. He offered us an extra free guided tour which gave us even more of the history of this great city. The bus driver Henrique (Warsaw to Vienna) was a superior driver who drove extremely smoothly and safely.
Ed & Gale T
Enjoyed a wonderful trip to Eastern Europe; nice hotels w/breakfast, nice bus & great itinerary. Sights were wonderful and everything went off without a hitch. Pavo our tour guide was extremely knowledgeable and always there to answer your questions & help out. He was very organized and kept things moving at a steady pace. (And you are on the move...) Always felt safe in each city; just need to use caution like you would when visiting any big city in the world. Agree with review below of the different Optional Tours to take...

Things to know:
Bring along a 220V to 110V convertor to be able to charge your electronic devices.
Still a charge to use a restroom in Europe. Our tour guide had us near a restroom at least every 2 hours.
Don't forget to let your credit card & debit/atm card company know you are going overseas. As AAA members we preordered the different currencies ($75-$100 U.S.) needed using a link to off AAA's webpage to Travelex. Our tour guide pointed out best ATM or Money Exchange kiosk to use if you want to get funds when you arrive.
A lot of walking is involved on cobblestone roads/pathways; bring comfortable walking shoes.
You can check in with Finnair 24 hours in advance; we did this and were able to get 2 seats together by aisle/window for overseas flight. Seat configuration on plane was 2-4-2.
Dave Guzman
Interested to hear more from Janice and Art Baer (Jul 5) about the Krakow segment of the tour and the comment "only complaint...more leg room.".
Patty & Jimmy
Just returned home yesterday from the 15 day Eastern European trip and it was amazing. We had Renata as our guide and we all thought she went above and beyond to make sure we had what we needed and knew where to go and how to get there. She could not have done more to make us welcome and comfortable. Each day we were given a history of where we were going and she was very knowledgeable and kept us interested. We were always handed a city map at each new location and she marked the hotel locaton . Be sure not to miss the folk dance excursion in Budapest. It was amazing. Our driver Henrique, the females fell in love with. He always gave us his hand when stepping off the bus. We used the front entrance more than the back to see him... Recommend this tour highly. A++++++... Would use smart tours again....
Debi Burnett
Just returned from the 15 day Great Cities of Eastern Europe. Have taken many tour groups in the past and have to say this one was right up there as one of the best!!! So enjoyed the itinerary, great hotels, sightseeing, beautiful brand new bus. Very well planned!. The trip was really made by the exceptional tour guide Ranalta. She was amazing!! Because of her expertise and experience the trip went very smooth. She was very knowledgable and shared so much history of all our destinations. Everyone loved her!! Great job! Look forward to using Smartours again!!
Denise Wernlein
Just returned from the 15 day tour. Travelled with my husband and two children, (ages 16 and 20). We all enjoyed this trip. So much history and beautiful architecture to explore. The accommodations were clean and comfortable. The breakfast buffets were very good. There was a variety of foods to pick from so that all palates were satisfied. Our tour director, Renata was exceptional!!!! She is well organized, helpful, knowledgeable, energetic, friendly and fun to travel with. Renata shared with us what it was like to grow up and live under communist rule. Very interesting! If you are going to take this tour, be ready for a lot of walking. Take some comfortable walking shoes. Many of the surfaces are uneven as they are cobble stone. We would definitely travel with smart tours again.
Janice and Art Baer
Hotels were all great. Our tour guide was knowledgeable, organized,patient and had an excellent command of the English language. He gave us an extra tour in Prague! Overall he was excellent; only critique was that he was not more involved in welcoming and closing dinners...did not facilitate group members introduction/getting to know one another nor stayed at the farewell dinner.

Tour guides were good to excellent...the best being the guide who took us to the Schoenbrunn Palace in Vienna. Some guides talked non stop and was too much to digest.

Warsaw-Disappointed that the Warsaw Ghetto wall was just a drive by and a 1 1/2 hr tour of the Jews of Poland Museum was not enough.
Krakow-Salt Mines...good not great. Need to make people aware BEFORE the tour that there are many steps to traverse and a great deal of walking.
Jewish Quarter by Night-Tour was skimpy at best and restaurant food was terrible. If you continue this tour, consider another restaurant and allow more time to walk around the area..get there when you can see the synagogue and walk to the Holocaust memorial. We saw the memorial as my husband and I took a walk after we ordered our food. This tour was a waste of money and could have easily done it on our own.
Budapest-Danube River cruise-fantastic and beautiful
Schoenbrunn Palance was excellent and the best guide
Prague- tours were excellent with our tour director and gave us an extra tour of places we would not have seen.
Lunch cruise-excellent..beyond our expectations..Very nice.
Helsinki-enjoyed it...beautiful great restaurant. Would have preferred going to hotel after arriving instead of driving around even though the guide was great...very sweet. Hotel was in great area to explore by ourselves.

Comments about Finnair- Great service, ran smoothly and on time and friendly...only complaint...more leg room.

We would definitely travel with smarTours again. It is a well run program, excellent hotels and financially competitive. The trip met our expectations and had a great time.
Boris Spektor and 7 more
We just returned from this tour (Helsinki, Warsaw, Auschwitz, Birkenau, Krakow, Budapest, Vienna, Prague, Helsinki). Our main tour guide (with us for almost all of the trip), Renata, was terrific. She was knowledgeable, friendly, very helpful and accommodating, energetic....just great!). In each city we had expert guides and each was absolutely wonderful!
Overall it was an excellent tour, and I would recommend it to anyone who wants a thorough overview of the history and culture of the cities visited. The food, entertainment, optional tours, tour guides in each city, bus drivers were all wonderful. Cant say enough about the breakfasts!!!! And, some of the scheduled dinner meals included wine or beer - I definitely did NOT feel "nickeled and dimed" on this tour.
mike riley
Very interesting tour of Poland-Hungary-Austria-Czech Republic-Finland.. Tour guide Ms Renata Mikulowska was extremely informative & available for questions.. Hotels in Warsaw-Vienna & Helsinki outstanding ---Krakow Hotel-fair--Budapest & Prague good..
Marie Antoinette McShane
Outstanding historical visit to six amazing cities. We traveled with delightful people who were interested in being inclusive and gaining from rich cultural experiences. The tour went exceedingly smooth with transitions between all cities and sites to be seen. The value of the trip was a splendid deal.
judy luellwitz
Just returned from the first tour of the season. Very busy, packed schedule to 5 amazing cities. Hotels were consistently good to great, breakfasts also excellent. Renata was a wonderful guide. Very experienced and full of knowledge and humor. Local tours were better than expected. The cities are all unique and worth a visit. Very new bus for comfortable travel. Only complaint was too much of a hard sell for optional tours. We were a small group and it was difficult to get the minimum number for many of them. Would recommend this tour, but best if you are able to walk a few miles over various surfaces without difficulty. Hope you get Renata as she adds so much to this trip!
Judy Angerer
Our cruise on the Danube was the best! Rather a no frills boat but wonderful food and everyone treated us like royalty. So interesting to go through the less than popular countries. I would do it again in a heartbeat!
Steve Siegel and Fran Scheffler
We just returned from this tour (Helsinki, Warsaw, Auschwitz, Birkenau, Krakow, Budapest, Vienna, Prague, Helsinki). Our main tour guide (with us for almost all of the trip), Renata, was terrific. She was knowledgeable, friendly, very helpful and accommodating, energetic....just great!). In each city we had expert guides and each was absolutely wonderful!
Overall it was an excellent tour, and I would recommend it to anyone who wants a thorough overview of the history and culture of the cities visited. The food, entertainment, optional tours, tour guides in each city, bus drivers were all wonderful. Cant say enough about the breakfasts!!!! And, some of the scheduled dinner meals included wine or beer - I definitely did NOT feel "nickeled and dimed" on this tour.
However, there are two itinerary issues that should be addressed as they detract from the overall comfort for individual travelers:
1. The website has an error: you do NOT arrive in Warsaw late morning; travelers arrive in Helsinki at 9 am (Helsinki time) after the overnight flight from NYC (7.5 hour flight), and must wait with an 8 hr layover until the connecting plane to Warsaw leaves (5pm Helsinki time) That means, that travelers from NYC arrive in Warsaw 16+ hours later and then are taken to the hotel. (the website itinerary states 'warsaw late morning' - not true). Smarttours solution was to offer a bus from Helsinki airport to downtown Helsinki and drop us all in front of a University building so we could aimlessly wander about for 6 of the 8 hours. - this was a waste of a day! A better use of our time would have been to schedule a bus tour with a guide on that day (of course the BEST solution would be to find a direct flight to Warsaw from some other airline). We could have seen the Hard Rock church, Sibelius statue, and a general tour that day. Lunch in the city should have been arranged and introductions to our travel mates might have been a nice touch.
I must mention here, that I called Smart Tours office twice about this issue a week before the trip when I noticed the inconsistencies between my flight time info and the website - I was not impressed with the cold, unfriendly, and unsympathetic response I received from the corporate office person I spoke with - the answer was "well, others have done it and no complaints were expressed" - WELL -HERE IS YOUR WELL EARNED COMPLAINT! I am not mentioning a name here, but am not at all satisfied with that person's phone manner (I spoke with that person more than once). As this was our first Smart Tour trip it left me feeling uncertain (what other "surprises" should I expect?) - fortunately, no other difficulties were experienced.
2. Although it was clean and relatively convenient, the hotel in Budapest (NH Budapest Hotel) was not on the level of the other hotels we stayed in. It was a definite "eh" compared to the others.
By the way, all our travel companions were very nice, friendly, and fun to be with. We really enjoyed this trip and despite this critique, we would go with Smart Tours again (many of the people on our tour had been on several Smart Tours, and felt they were well taken care of).
Hoping Smart Tours takes this critique in the spirit in which it is offered.
Leave a Review