AUSTRIA, SLOVAKIA, HUNGARY, CROATIA, SERBIA, ROMANIA, AND BULGARIA
On this air-inclusive trip, sail down the Danube River stopping at some of Eastern Europe's most fascinating cities—from Vienna and Budapest to Belgrade and Bucharest. Before setting sail, go sightseeing in Vienna, which features beautiful palaces and modern architecture. Then, depart on the ship to Bratislava, Slovakia where you'll explore the sights around Old Town. Next, stop down the river takes you into Hungary for a visit to Budapest. You'll tour the city and then have a full day to discover sights at your leisure. Sail along the picturesque Drava River to Croatia for a day around Vukovar and then set your sights on Serbia, with stops at the charming cities of Novi Sad and Belgrade. Admire the stunning vistas as we cruise to Bulgaria, bringing you to Vidin. From Bucharest we'll travel to Brasov and nearby Bran where the highlight is the mystical Vlad Tepes Dracula's Castle.
Shorten Your Trip! Enjoy our 13-day Danube River Cruise: Vienna to Bucharest tour visiting highlights along the Danube River.
Did you know that you can make this tour private? Find out about pricing and options for groups of 10 or more travelers.
Itinerary at
a Glance
Tour Itinerary:
10-night Danube Cruise to Vienna (Austria), Bratislava (Slovakia), Budapest (Hungary), Vukovar (Croatia), Novi Sad (Serbia), Belgrade (Serbia), Vidin (Bulgaria)
2 nights in Brasov (Romania)
1 night in Bucharest (Romania)
Tour Highlights
Hofburg Palace (Vienna)
St. Martin's Cathedral (Bratislava)
Matthias Coronation Church (Budapest)
Gypsy Concert (On Board – Budapest)
Walking Tour with Concert (Vukovar)
Petrovaradin Fortress (Novi Sad)
Kalemegdan Fortress (Belgrade)
Authentic Serbian Lunch with plum brandy
Iron Gates Gorge
Baba Vida Fortress (Vidin)
Palace of Parliament (Bucharest)
Peles Castle
Brasov City Tour
Dracula's Castle
Your Tour Includes
Optional round-trip airfare from the New York area (varies by departure) including taxes, fees & fuel surcharges
10-night cruise on the Danube River
Two nights in a Brasov hotel
One night in a Bucharest hotel
Port charges
35 meals: 14 breakfasts, 9 lunches, 12 dinners
2 glasses of wine or beer with lunch and dinner
Comprehensive sightseeing tours, shore excursions, onboard lectures, folklore performances, and concerts
Free Wi-Fi on ship(where available)
English-speaking cruise director and tour guides
Day 1: Depart USA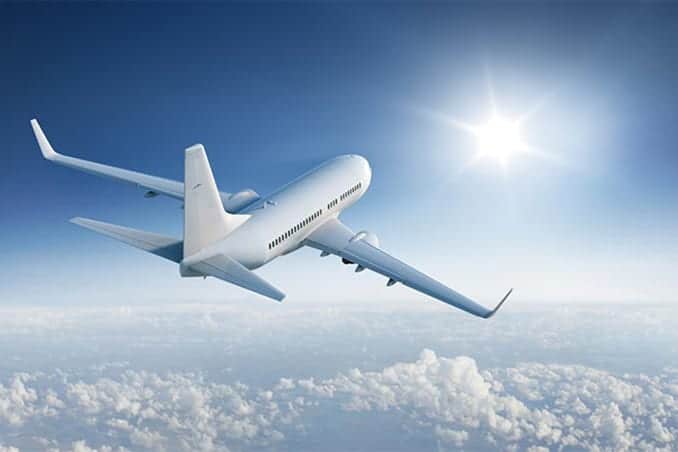 Your fascinating river cruise journey begins as you depart on your overnight flight to Europe.
*Passengers who did not purchase flights will join the tour in Vienna on Day 2.
Day 2: Arrive Vienna (Austria)
Day 3: Vienna Sightseeing/Set Sail
Day 4: Bratislava (Slovakia)
Day 5: Budapest (Hungary)
Day 6: Budapest (Hungary)
Day 7: Vukovar (Croatia)
Day 8: Novi Sad (Serbia)
Day 9: Belgrade
Day 10: Sailing through the Iron Gates (Serbia)
Day 11: Vidin (Bulgaria)
Day 12: Bucharest/Sinaia/Brasov
Day 13: Dracula's Castle Excursion
Day 14: Brasov/Bucharest
Day 15: Bucharest/USA
We are working diligently to secure future tour dates and pricing for this itinerary. Please fill out the "Request a Future Date" form linked below and we will notify you once dates are available.
Optional Tours
Customize your trip with these optional tours.
Enhance your trip with our recommended optional tours. Indicated optional tours are available to pre-book when you reserve your trip and can be added to your reservation up to final payment. This is the best option to guarantee your spot on your preferred optional tour! Optional tours require a minimum number of participants. Optional tours are non-refundable unless they do not operate.
Some optional tours can be purchased in-destination and may cost extra. The payment methods and currency information to purchase tours in-destination will be provided on final documentation.
Classical Music Concert
Walking Tour of Downtown Pest
Krusedol Monastery & Wine Tasting
Belogradchik Rocks
Featured Accommodations
MS River Sapphire
Aro Palace
Novotel Hotel
COVID-19 UPDATE
Departing the U.S.: For the safety of everyone in the group, smarTours has implemented COVID-19 travel requirements which apply to all tours regardless of destination. To learn more, click here.
Please note destination entry requirements are changing rapidly. smarTours will communicate entry requirements in your Tour Documents 10–14 days prior to departure. For up-to-date information, please click the links below.
FLIGHT INFORMATION
Your flights from New York's JFK Airport to Europe are on the following airlines with the corresponding schedules.  We recommend that you arrive at the airport at least 3 ½ hours before the scheduled departure.
Departure Date
Airline
Airport
Depart
Return
2022: Sep. 10
Austrian Airlines
New York (JFK)
9:20 PM
8:00 PM
2022: Sep. 30
Austrian Airlines / Lufthansa Airlines
New York (JFK)
9:20 PM
8:05 PM
2023: Apr. 23
Swiss Airlines / Lufthansa Airlines
New York (JFK)
8:55 PM
8:05 PM
2023: May 7, Jun. 2
Austrian Airlines / Lufthansa Airlines
New York (JFK)
9:20 PM
8:05 PM
Please make sure to allow sufficient time for clearing immigration and customs if you are planning a connecting flight.  We recommend at least 3 ½ hours.  Please keep in mind that flight schedules are always subject to change.
ADVANCE SEAT ASSIGNMENT
Please note that the above airlines do not assign seats in advance. Seat assignments can only be arranged upon check-in at the airport. Please note that smarTours is not involved in your seat assignment. It is between you and the airline!
LAND-ONLY TRAVELERS
International flights to/from the U.S. are not included. Land-only travelers are responsible for arranging the entry and exit flights, as well as their arrival and departure transfers. smarTours cannot be held responsible for any damage caused by air schedule changes and delays. Unused land services are non-refundable.
Main Tour + Extension: Land-only services start upon independent check in at river cruise boat in Vienna on Day 2 of the itinerary listed on our tour page. Land-Only services end after breakfast at Bucharest hotel on Day 15 of the itinerary listed on our tour page.
PASSPORT AND VISA INFORMATION
You must be in possession of a passport valid for at least 6 months after the date of travel. American citizens do not require a visa to enter the countries visited. Non U.S. citizens should check with the respective consulates of the countries visited on this tour as to the most current visa requirements. Please remember that it is your responsibility to obtain the necessary travel documents before the trip.
TICKETS AND FINAL DOCUMENTS
Final instructions, documents, and travel tips will be emailed to you 10–14 days before the scheduled start of your tour. If you have not received your final documents, please check your spam folder or contact smarTours.
HEALTH REQUIREMENTS
Immunizations are NOT currently required; however, you may wish to consult your personal physician or local public health authorities as to their suggestions.
CLIMATE
You may expect daytime temperatures averaging in the 60's & 70's in May and September, 70's & 80's in June, July and August, 50's & 60's in October.
CREDIT CARDS AND LOCAL CURRENCY
The currency used aboard the ship is the Euro! You will have an opportunity to exchange US dollars to Euros at the beginning of your trip. You may also purchase Euros in the USA before departure. The ship does not have currency exchange facilities. Traveler's checks are not accepted aboard the ship nor are they widely accepted in the smaller towns and villages along the route. For incidental expenses onboard (excluding optional tours) you may also use Visa or Mastercard but a small service fee will apply. During visits to major cities and on shore excursions, you will find that many of the small souvenir vendors may accept US dollars or Euros as payment.
BAGGAGE
Each passenger may bring one piece of checked-in luggage (suitcase) max. 44 pounds and one carry-on piece. Carry on must not exceed 18"x10"x8". We recommend that you do not over-pack and that you take a variety of separates with climate and comfort in mind.