BUENOS AIRES, RIO DE JANEIRO, IGUASSU FALLS, SANTIAGO, BARILOCHE & LAKE REGION
There are many South American travel packages you can book, but our comprehensive tour brings you to all the must-see sites of Chile, Argentina and Brazil. From the bustling urban centers of sophisticated Santiago, Buenos Aires (the "Paris of the South") and Rio de Janeiro—watched over by none other than Christ the Redeemer—to the natural wonders of the Andean Mountains, Chilean Lake District, Bariloche, Argentine Pampas and the Iguassu Falls that span two countries. Memorable experiences on this 16-day escorted tour include traveling along one of National Geographic's 10 Most Scenic Drives in the World, a visit to the grave of the infamous Evita Peron, an authentic Gaucho Fiesta and a passionate tango performance.
For COVID-19 updates, please scroll down to our Before You Depart section.
Did you know that you can
make this tour private
for your friends and family? Find out more about pricing and options for your group.
Itinerary at
a Glance
2 nights in Santiago
1 night in Puerto Varas
2 nights in Bariloche
4 nights in Buenos Aires
2 nights in Iguassu Falls
2 nights in Rio de Janeiro
Tour
Highlights
Your Tour
Includes
Round-trip airfare from Miami (passengers may also book this tour without flights)
Airfare taxes, fees & fuel surcharges
All intra-South America flights & ground transportation
Accommodations at deluxe & superior first-class hotels
22 meals: 14 breakfasts (B), 2 lunches (L), 6 dinners (D)
Comprehensive sightseeing tours and admission fees
English-speaking Tour Director throughout and local guides
Map
Click the Day by Day itinerary above (or swipe on mobile devices) to see the experiences that await on each day of your tour.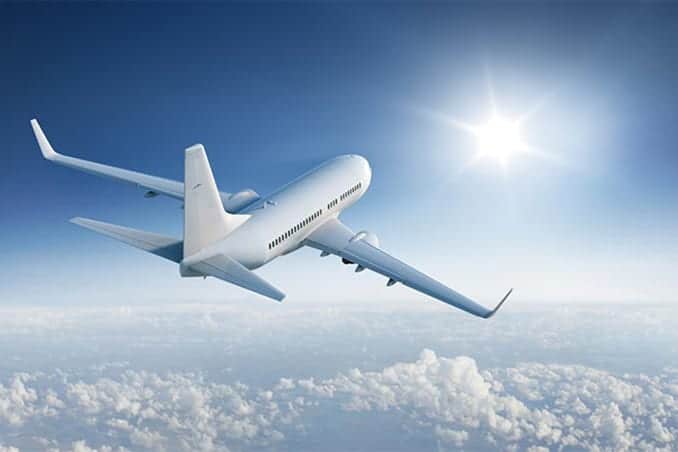 Depart from the U.S.
Your journey to South America begins as you depart this evening on your overnight flight bound for Chile. Airfare from the U.S. is included.
*Passengers who did not purchase flights will join the tour in Santiago on Day 2.
Arrive in Santiago
Chile
This morning, you'll touch down in Santiago, the lively capital of Chile, located between the Pacific Ocean and the majestic Andes. On arrival, begin your tour of Santiago with a light breakfast. Ride to the top of San Cristobal Hill for a bird's-eye view of the city and the Andean mountain range. Later, learn more about Santiago's charms and history from a local expert who will take you on a tour of the Plaza de…
Santiago
You have the entire day to explore Santiago your way, at your own pace—or by joining an optional excursion. We recommend the Full-Day Vina del Mar, Valparaiso, and Winery Tour. It's your chance to discover two enchanting coastal towns—Vina del Mar, known as the "Garden City," and Valparaiso, also called the "Jewel of the Pacific"—as well as sip and savor the fruits of Chile's thriving wine-making industry.
Pullman Santiago Vitacura Hotel or similar | Breakfast
Santiago/Puerto Montt/Puerto Varas
Chile
Today, you'll board a short flight to the southern port city of Puerto Montt, gateway to the Chilean Lake District. Upon arrival, enjoy a magnificent lookout over the city and bay before arriving in the nearby village of Puerto Varas, known as the "City of Roses." Arrive at your hotel within walking distance of the magnificent lake. On a clear day, you'll also enjoy views of Mount Osorno, a stunning, snow-capped volcano. Relax and linger…
Lake Region/Bariloche
Argentina
Today's unforgettable excursion is reputed to be one of the most scenic in the world. Traverse the Andean Mountains through the Lake District from Chile to Argentina. Enjoy dramatic landscapes, spectacular emerald green lakes, thundering waterfalls, snow-covered volcanoes and dense forests. The breathtaking scenery unfolds as you journey along winding roads overlooking the magical lakes of Chile's Puyehue National Park and into Argentina's equally amazing Nahuel Huapi National Park. Later in the day, you'll arrive…
Bariloche
Argentina
With an idyllic setting reminiscent of the Swiss Alps, Bariloche is a lakeside town easily explored from your hotel. This morning, enjoy some time at your leisure—consider browsing the many nearby chocolate shops or enjoy a cup of coffee with a lake view. This afternoon, enjoy a "Small Circuit Tour," recognized by National Geographic as one of the 10 most scenic drives in the world—highlighted by the forest, lakes and mountains surrounding Bariloche. The tour…
Bariloche/Buenos Aires
Argentina
Fly to Buenos Aires, Argentina's capital, often called the "Paris of the South." The city is an exotic mix of European heritage and Latin spirit, evident in its architecture, culture and lifestyle. You'll travel the Avenida 9 de Julio, the world's widest avenue, to your downtown hotel.
Loi Suites Recoleta or similar | Breakfast 
Buenos Aires
Argentina
On this morning's guided tour see the Plaza de Mayor—Argentina's most famous square, the iconic Opera House and the historic La Boca district, known for its street tango performances. You'll then proceed to the elegant Recoleta district and the final resting place of the infamous Evita Peron. Prior to being interred here 24 years after her death, Evita's remains were stolen and brought to Italy before being returned to her exiled husband in Madrid and…
Buenos Aires/Argentine Pampas
Argentina
Travel outside the city on a full-day excursion to the Argentine Pampas, where the native gauchos raise the cattle and other livestock that graze on the long grasses of these flatlands. Visit an estancia (ranch) and enjoy a sumptuous barbecue lunch with wine followed by an authentic Gaucho Fiesta, complete with horse riding and a folklore show.
Loi Suites Recoleta or similar | Breakfast, Lunch
Buenos Aires
Argentina
The day is yours to spend however you like. Interested in taking a deeper dive into the city sites? Take a "behind the scenes" tour of the ornate Colon Opera House, visit the shops lining the renowned Florida Street or relax in one of the many outdoor cafes and parks. If you'd rather escape to nature, you can join the optional half-day Tigre Delta tour on the outskirts of Buenos Aires to enjoy the beautiful…
Buenos Aires/Iguassu Falls
Argentina/Brazil
After breakfast, board a short flight to the Argentinean side of Iguassu Falls. You'll soon discover why this is considered one of the greatest natural wonders of the world! Set at the border of Argentina and Brazil, the falls consist of 275 inlets and cataracts that send their cascades roaring 250 feet below. Enjoy a ride on the ecological train through the rainforest for a spectacular close-up view of the falls. Proceed to your deluxe…
Iguassu Falls
Argentina/Brazil
Because Iguassu Falls is too spectacular to leave behind just yet, today you'll be afforded a view of the dramatic Brazilian side of the falls and surrounding lush sub-tropical vegetation on an included morning tour. The afternoon is free for independent activities, shopping, or relaxing beside your hotel's hot-spring-fed pool.
| Breakfast
Iguassu/Rio de Janeiro
Brazil
Today, you'll catch a flight to Rio de Janeiro, often described as one of the world's most beautiful cities. Sprawling between lush tropical mountains and the exquisite beaches of the Atlantic, Rio's natural beauty and the warmth of its people will win your heart. This afternoon, you'll ascend imposing Sugar Loaf Mountain by cable car to the 1,300-foot summit for stunning views of the city and surroundings. Later, you'll ride beside the white-sand beaches of…
Rio de Janeiro
Brazil
Enjoy a full day at leisure! How will you do Rio? Jewelry fans will love shopping for authentic gemstones. Culture hounds can explore the city's museums and historic monuments. Sunbathers can spend the day basking in the rays on the beach. If you'd rather get out of the city, you can join our optional full-day excursion to the picturesque mountain resort of Petropolis, 42 miles away. It's such a desirable destination that Pedro II, the…
Depart Rio de Janeiro
Brazil
Before leaving the big city, enjoy a fruit tasting tour at a Rio market! Next, our morning tour takes us to a cog railway that leads through the rainforest up Corcovado Mountain, a 2,300-foot peak crowned by the landmark statue of Christ the Redeemer. The views from the top of the mountain are dazzling! The balance of the day is dedicated to your leisure for last-minute sightseeing or simply relaxing by the hotel pool before…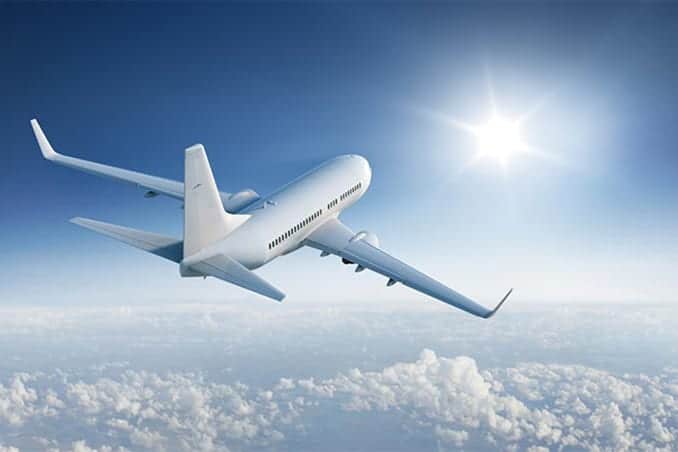 Arrive in the U.S.
Your exciting South American Odyssey ends as you land in the U.S. this morning.
Book by Jan. 28, 2022 to get the best price. The starting prices below reflect a $100 discount applied when you pay by echeck.
Prices and dates below include round-trip airfare from Miami (MIA). Travelers may choose to purchase the tour only, and arrange their own arrival in destination.
2022 Tours
Tour Only
With Flights
—

From

$4,399

$3,999

From

$5,299

$4,899

Call to book
1.800.337.7773

—

From

$4,399

$3,999

From

$5,299

$4,899

Call to book
1.800.337.7773

2023 Tours
Tour Only
With Flights
—

From

$4,599

$4,199

From

$5,399

$4,999

Call to book
1.800.337.7773

—

From

$4,599

$4,199

From

$5,399

$4,999

Call to book
1.800.337.7773

—

From

$4,599

$4,199

From

$5,399

$4,999

Call to book
1.800.337.7773

—

From

$4,599

$4,199

From

$5,399

$4,999

Call to book
1.800.337.7773
Rates are per person based on double occupancy.
Single room supplement is $949.
Brazil visa fee is not included
For more information on this tour, please contact us here or call us during business hours (Mon-Fri, 9:00am – 5:30pm EST) at 1.800.337.7773.
Reservations and Payments
Reservations can be made by phone (1.800.337.7773) and will be confirmed upon receipt of your non-refundable, non-transferable deposit, which must be received at the time of reservation. Deposits are $99 per person for all 2021 departures, and $300 per person for all 2022 departures. Full payment is due 90 days prior to departure. Baggage fees may apply. Space and prices subject to availability. Please see the smarTours Terms and Conditions for complete booking information.
Optional Tours
Customize your trip with these optional tours.
Pricing is subject to change. Payment (non-refundable) should be made in U.S. Dollars by cash. Credit cards are not accepted. Optional tours are subject to a minimum number of participants and may be canceled if this minimum is not met. Additional optional tours may be added for your enjoyment.
Full-Day Vina del Mar, Valparaiso, and Winery Tour
Santiago

From approx.

$110

Per Person
Enjoy an all-day excursion exploring Chile's enchanting Pacific Coast cities and discovering its thriving wine-making industry. You'll travel through lush countryside to Viña del Mar, Chile's sophisticated summer resort. Continue to Valparaiso, Chile's second-largest city, where 17 steep hills rise above the bustling port. Walk through the twisted cobblestone alleys and ancient ascensores and stop at one of the charming seaside restaurants for lunch (at your own expense). This afternoon, visit William Cole Vineyard in…
Tigre Delta Morning Excursion
Buenos Aires

From approx.

$86

Per Person
The Tigre Delta, located on the outskirts of Buenos Aires, boasts rivers, streams and numerous green islands, making it one of the most attractive destinations for visitors. The continuous sediment of the Parana River, which gives the river and estuary their particular brownish-red color, forms the Delta Islands. After arrival, enjoy a delightful one-hour boat ride along the waterways. En route to the Delta, you will cross the Northern suburbs of the city, where you'll…
Petropolis plus Hippie Fair Full-Day Tour
Rio de Janeiro

From approx.

$70

Per Person
Enjoy a perfect excursion to the picturesque mountain resort of Petropolis, the summer home to the former Brazilian Imperial Family. You'll enjoy a scenic drive on a private Macro Bus from Rio to quaint Petropolis, with its breezy mountain climate and magnificent views from 2,500 feet above sea level. En route, you'll enjoy a tasty stop for fresh Brazilian bananas before visiting a chocolate factory. Then tour the Imperial Museum, once the Summer Palace, with…
Carnival Experience
From approx.

$62

Per Person
Enjoy a Carnival experience with a guided visit to the Samba School in the "City of Samba". We'll learn about the history of the Samba and the Carnival Parades. Enjoy a special drink and dance class with dancers at the school during your visit.
AVAILABLE TO PRE-BOOK!
COVID-19 UPDATE
Departing the U.S.: For the safety of everyone in the group, smarTours has implemented some COVID-19 travel requirements which apply to all tours regardless of destination. To learn more, click here.
Returning to the U.S.: In accordance with U.S. entry requirements, smarTours will arrange testing for the group in destination. Full details and requirements can be accessed here. More details including cost will be added when available.
Note: If you are traveling with us on a land-only basis please share your travel plans with us and let us know if you will also need to be tested with the rest of the group.
Please note entry requirements are changing rapidly. For up-to-date information, please click the links below.
FLIGHT INFORMATION
Your departure flights to Santiago (Chile) and return flights from Rio de Janeiro are via LATAM Airlines. You are expected to check-in for your flight at least three-and-a-half hours before the scheduled departure. Please make sure to allow sufficient time for clearing immigration and customs if you are planning a connecting flight. We recommend at least three-and-a-half hours. Please keep in mind that flight schedules are always subject to change.
 

Miami (MIA)

New York (JFK)

Departure Date

Depart

Return
Depart
Return
2022: All Dates
2023: All Dates
TBA
TBA
TBA
TBA
ADVANCE SEAT ASSIGNMENT AND FREQUENT FLYER MILES
LATAM Airlines does not assign seats in advance. Actual seat assignment will be provided at the airport. Please note that smarTours® is not involved with assigning seats. If you have a preferred seating choice, please make sure you check-in for your flight as early as possible.
LAND-ONLY TRAVELERS
International flights to/from the U.S. are not included. Land-only travelers are responsible for arranging entry and exit flights, as well as their arrival and departure transfers. smarTours cannot be held responsible for any damage caused by air schedule changes and delays. Unused land services are non-refundable.
Main Tour: Land services start upon independent check-in at your Santiago hotel on Day 2 of the itinerary and end on Day 15. If you wish to join the Santiago sightseeing on Day 2, we recommend that you arrive at the restaurant Divertimento Chileno (address: Av. El Cerro s/n, esquina Pedro de Valdiva Norte, Pargue Metropolitano) by 8:30am.
PASSPORT AND VISA INFORMATION
You must be in possession of a passport valid for at least 6 months after the date of travel.
U.S. citizens do not require a visa to enter Brazil June 17, 2019 onwards. Non-U.S. citizens should check with the respective consulates of the countries on this tour for the most current visa requirements. Please note that visa procedures may change at any time. Please remember that it is your responsibility to obtain the necessary travel documents before the trip.
TICKETS AND FINAL DOCUMENTS
Your airline tickets, along with final instructions and travel tips, will be sent to you 7–10 days before the scheduled departure of your tour.
HEALTH REQUIREMENTS
You should consult your personal physician, local public health authorities or the Centers for Disease Control (CDC) as to their recommendations, including immunization for Yellow Fever.
CLIMATE
Chile, Argentina and Brazil are located in the Southern hemisphere so their seasons are the reverse seasons of the U.S. Spring is in September/October/November with daytime average temperatures in the 50s and 70s. Summer is December through February with daytime average temperatures in the 80s. Early fall is in March with daytime average temperatures in the 70s and April's average temperatures in the 60s. You can expect cooler temperatures in the Chilean Lake district and warmer temperatures in Rio. Overnight temperatures may lower by 10-20 degrees.
NON-INCLUDED MEALS
You may dine at the hotels on this tour or nearby restaurants—ask your guide for recommendations. Average cost for dinner (excluding drinks) in hotel cafes is about $20–$25 per person. Your hotel will accept credit cards for your non-included meals.
CREDIT CARDS AND LOCAL CURRENCY
Hotels and some stores accept major credit cards. However, for "street shopping" you will need local currency or U.S. Dollars. Your hotels will be able to exchange cash to local currency. It is recommended that you bring along cash in small denominations.
BAGGAGE
Each passenger may bring one piece of checked-in luggage (suitcase) max. 44 pounds, and one carry-on not exceeding 18"x10"x8". We recommend that you do not overpack and that you take a variety of casual separates with climate and comfort in mind.
Check out videos from smarTours travelers on this trip of a lifetime!

Heather T
"Excellent guide. Wonderful small group size.\r\nNice hotels. We appreciated the upgrades for smart travelers.\r\nTrip home was down side--long trip going via Lima"
Gilbert C
"1. We loved that you didn't cancel the trip even though there were only 6 of us.\r\n2. Fernando, our tour director, was great. He is the best we have ever had.\r\n3. All of the local guides and drivers were good. We enjoyed all of them.\r\n4. We could have used more time in Rio. You should bring back the optional time that you used to have in Rio. All 6 of us would have stayed longer.\r\n5. Most of the flights were good. However, the flight from Rio to Lima was terrible. We felt cramped, it was too hot, and there was no video entertainment to take our minds off of the bad situation. I don't think it was a proper plane for a 5 hour flight.\r\n\r\nOverall we had a great time."
Lilia S
"This was the best tour ever. Everything was excellent and the tour director Fernando made it even more enjoyable. He is the best, the whole group loved him! The Lake Region is stunning and the Iguazu Falls unbelievable. We enjoyed the tango clubs in Buenos Aires and the ski resort of Balerocce. We will do it again. "
David
"Wonderful, South American Odyssey. Met many wonderful people. The hotel were outstanding. "
Michael
" The tour to South America exceeded our expectations marked by outstanding tour guides and breathtaking sceneries and excellent accommodations. Fernando, the tour director Was very instrumental in making this trip very successful and enjoyable."
Dona M
"This was our first Smartours trip and a great start to many more! Kristina Hagelstam, our Tour Guide, went well above the call of duty to attend to our every need. The hotels were excellent, the food great, and the scenery beautiful. We especially liked the Chilean Lake District, Bariloche, Buenos Aires, and Iguassu Falls. In the Optional Tours, don't miss the Afternoon \"Small Circuit Tour.\" The views are spectacular."
Leslie D
"Trip of a lifetime and excellent guide; loved Fernando. Guides all had so much knowledge and definitely would love to go on another trip with Smart Tours."
Betty L
"Fantastic trip What did I like best? All of it. Memories for a lifetime."
Helena A
"Excellent Tour\nhttp:\/\/webgraphic.us\/photography\/buenos-aires\/index.html\nand Tango just WOW...\nhttp:\/\/webgraphic.us\/photography\/tango\/index.html"
robert r
"Another excellent tour with Betty Levin and the professional staff at smarTours. I was amazed at all the sites we visited, the very nice hotels, the wonderful meals. And we had a great group of travelers who joined us, people literally from all around the U.S. and the world. Their varied travel experiences\nadded a dimension to our tour which made it even more interesting. I'll be back for another tour soon."
Arlene
"wonderful trip. of us took the South American Odyssey the middle if January. Our Guide, Alex was wonderful. He was knowledgable, personable, and lots of fun. He made each day fun and full of energy. The itinerary was very good including cities, Iguazu Falls, the Lake District and a day on the Pampas. Absolutely loved Buenos Aires and to my surprise, Rio was my least favorite. I highly recommend this trip and hooefullly you will have Alex to make it even better."
Karen T
"Kristina was a wonderful tour leader and all the tour guides for each location were enthusiastic about their country. The included meals were great. My favorite places were Bariloche and Iguassu Falls, but the cities we visited were also exciting. Would highly recommend the tour if you want to see the highlights of South America."
Laurie t
"This is a wonderful trip! Chile is a very interesting country -good economy. Much diversity from the coast thru the mountains. The Lake District was so beautiful! Argentina is again very diverse-from the pampas to a very European city. The estancias, the Cowboys & the BBQ-delicious! Buenos aires history-think Duarte , Eva Peron. Iguassu is beautiful on both borders! Rio-Christ the redeemer statue, the beaches,-all beautiful!"
Leave a Review