PARIS, NORMANDY, LOIRE VALLEY & THE CHAMPAGNE REGION
Discover the heart of France on this enchanting tour taking us from the famous "City of Lights" through historic Normandy and on to the lovely Loire Valley and Champagne region. No visit to Paris is complete without a visit to the Eiffel Tower, Champs Elysees, and Arc de Triomphe plus enjoy dinner in the city's famous Montmartre area. We'll also take in the country's natural beauty with visits to Giverny and Monet's House & Gardens which inspired the famous impressionist painter's most famous works. Explore Mont Saint-Michel with its medieval abbey and take a step back in history to learn about one of our most famous days in history: D-Day. In the Loire Valley and the Champagne region, we'll visit some of France's most stunning châteaux like Château Chambord and Château de Chenonceau and enjoy wine tastings!
For COVID-19 updates, please scroll down to our Before You Depart section.
Did you know that you can
make this tour private
for your friends and family? Find out more about pricing and options for your group.
Itinerary at
a Glance
2 nights in Paris
3 nights in Normandy
2 nights in Loire Valley
2 nights in the Champagne Region
Tour
Highlights
City Tour of Paris—Eiffel Tower, Champs Elysees, Arc de Triomphe & more!
Monet's House & Gardens (Giverny)
Versailles Optional Excursion
Mont St. Michel (Normandy)
Normandy Beaches
Normandy American Cemetery
Château de Chambord (Loire Valley)
Château de Chenonceau (Loire Valley)
Wine tastings in Loire Valley & Champagne region
Reims Tour
Your Tour
Includes
Round-trip airfare from New York Area (passengers may also book this tour without flights)
airfare taxes, fees & fuel surcharges
Intra-France ground transportation and transfers
Accommodations at first-class hotels
15 meals: 9 full buffet breakfasts, 1 lunch, and 4 dinners
Glass of wine with included dinners
Comprehensive sightseeing tours including admissions fees
Experienced English-speaking Tour Director throughout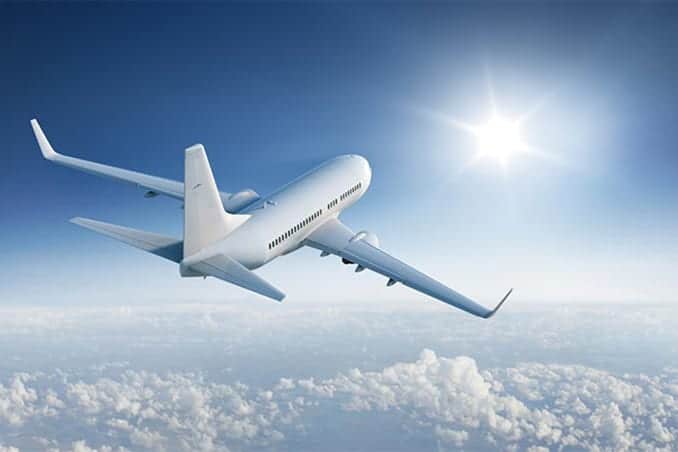 Depart USA
Your fascinating Heart of France tour begins this evening with an overnight flight to Paris.
*Passengers who did not purchase flights will join the tour in Paris on Day 2.
Arrive in Paris (France)
Arrive in the beautiful city of Paris, also known as the "City of Lights." For centuries, Paris has been one of the world's most important cities and certainly one of the world's most beautiful. Not only is Paris the capital of France, but it is considered the global capital for cuisine, art, fashion, and more. After meeting our Tour Director at the airport, we'll travel to our hotel. We'll have some free time to say…
Paris
Today we'll enjoy a guided orientation tour of this magnificent city. We'll see the Eiffel Tower, Champs Elysees, Arc de Triomphe, Place de la Concorde, Latin Quarter, Pantheon, Place Vendome, and the Paris Opera and more. The tour will end with the afternoon free to explore on our own or to take an optional tour to Versailles. In the evening, we'll come together for our transfer to Montmartre, a famous section of the Right Bank…
Paris/Normandy
After breakfast, we'll travel to the lovely town of Giverny which rose to fame in 1883 when famous impressionist painter, Claude Monet, "discovered" the village and moved there. Here, we'll visit the Monet House and Gardens and see firsthand the place that inspired many of Monet's most famous works. Our next stop is Rouen, one of the largest and most prosperous cities of medieval Europe located on the River Seine. Upon arrival in Rouen, the…
Mont Saint-Michel
Note: Mont Saint-Michel is hilly with lots of stairs and might pose a challenge for those with difficulty walking. Today we'll travel to the rugged coast of Normandy and savor breathtaking views of magnificent Mont Saint-Michel which was built on an isolated island in the gulf of Saint-Malo. Designated a UNESCO World Heritage Site, Mont Saint-Michel is reached by causeway. The lower towers and medieval sea wall protect a small village, capped magnificently by the…
Normandy Beaches/American Cemetery & Memorial
Today we'll experience and learn about one of the most famous days in history: D-Day. We'll visit the Normandy Beaches including Omaha Beach near the coastal village of Colleville-sur-Mer. Omaha was one of the principal beachheads where the U.S. Army stormed ashore on D-Day (June 6th, 1944). Explore Pointe du Hoc, located between Utah Beach and Omaha Beach, where a group of American Army Rangers defied all odds by scaling a massive cliff at a…
Normandy/Château de Villandry/Loire Valley
This morning is free to explore Caen (Normandy) independently before we travel to the Loire valley, famous for its old-world villages and charming châteaux (castles). En route we'll pay a visit to the Château and Gardens of Villandry, the last of the great Renaissance châteaux built on the banks of the Loire River. The estate's renowned architecture is matched (if not surpassed) by its magnificent gardens, which are spread across three levels and are truly…
Château de Chambord/Château de Chenonceau/Wine Tasting
This morning, we'll visit Château de Chambord, the undisputed crown jewel of the region and arguably the emblem of the French Renaissance. Originally King Francois I's weekend hunting lodge in the early 16th century, the Château evolved into one of the most expensive and excessive architectural projects by a French monarch. Next, we'll continue to Château de Chenonceau, the second most visited château in France (after Versailles), where we'll be blown away by the magical…
Loire Valley/Reims
After breakfast, we'll transfer to the Champagne Region by coach.  En route, stop in Château-Thierry which was the site of one of the first actions by the American Expeditionary Forces (AEF) during WWI.  We'll visit the Belleau Woods & Château Thierry monument prior to some brief time wandering around town to see the château and a quick lunch before continuing to Reims, the "City of Kings".  Upon arrival in Reims, explore the town with a…
Champagne
After breakfast, we'll enjoy a tour through the famous Champagne Region visiting two local wineries with an included tasting and a farewell lunch. Our tour will end at our hotel with the evening free at leisure.
| Breakfast, Lunch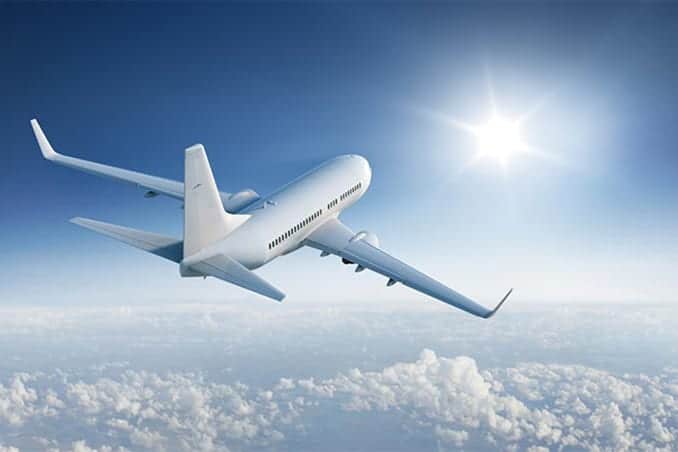 Reims/USA
After breakfast, we'll say "au revoir" to France as we head to the airport for our return flight to the USA. Our exciting journey ends as we touch down in the U.S.
*The tour will end for passengers who did not purchase flights today, on Day 11, in Reims.
| Breakfast
Book by Jan. 28, 2022 to get the best price. The starting prices below reflect a $100 discount applied when you pay by echeck.
Prices and dates below include round-trip airfare from the New York area (JFK or EWR). Travelers may choose to purchase the tour only, and arrange their own arrival in destination.
Rates are per person based on double occupancy.
Single room supplement is $699
For more information on this tour, please contact us here or call us during business hours (Mon-Fri, 9:00am – 5:30pm EST) at 1.800.337.7773.
Reservations and Payments
Reservations can be made by phone (1.800.337.7773) and will be confirmed upon receipt of your non-refundable, non-transferable deposit, which must be received at the time of reservation. Deposits are $99 per person for all 2021 departures, and $300 per person for all 2022 departures. Full payment is due 90 days prior to departure. Baggage fees may apply. Space and prices subject to availability. Please see the smarTours Terms and Conditions for complete booking information.
Optional Tours
Customize your trip with these optional tours.
Versailles Tour
From approx.

$97

Per Person
Join an optional excursion to Versailles for a fascinating visit of the Château and the brilliant hall filled with mirrors and chandeliers, numerous galleries, salons, and royal apartments, all lavishly decorated and fitted with ornate furnishings. The magnificent fountains, supplied by almost 100 miles of pipes, spray jets of water in a forceful dance. You will also have an opportunity to explore the palace and grounds at your own pace.
AVAILABLE TO PRE-BOOK!
COVID-19 UPDATE
Departing the U.S.: For the safety of everyone in the group, smarTours has implemented some COVID-19 travel requirements which apply to all tours regardless of destination. To learn more, click here.
Health Certificate Required: France requires non-EU tourists to have a COVID vaccine certificate of equivalence. For information about requirements and to apply, please click here.
Returning to the U.S.: In accordance with U.S. entry requirements, smarTours will arrange testing for the group in destination. Full details and requirements can be accessed here. More details including cost will be added when available.
Note: If you are traveling with us on a land-only basis please share your travel plans with us and let us know if you will also need to be tested with the rest of the group.
Please note entry requirements are changing rapidly. For up-to-date information, please click the links below.
FLIGHT INFORMATION
Your flights from New York to France and back are on the following airlines with the corresponding schedules.  We recommend that you arrive at the airport at least 3 ½ hours before the scheduled departure.
| | | | | |
| --- | --- | --- | --- | --- |
| Departure Date |  Airport | Airline | Depart | Return |
| 2022: All Dates | TBA | TBA | TBA | TBA |
Please make sure to allow sufficient time for clearing customs and immigration if you are planning a connecting flight.  We recommend at least 3 ½ hours.  Please note that flight schedules are subject to change without prior notice.
ADVANCE SEAT ASSIGNMENT
The above airlines do not accept advance seat assignment. Actual seat assignment will be provided at the airport. Please note that smarTours is not involved with your seat assignments.
LAND-ONLY TRAVELERS
International flights to/from the U.S. are not included. Land-only travelers are responsible for arranging the entry and exit flights, as well as their arrival and departure transfers. smarTours cannot be held responsible for any damage caused by air schedule changes and delays. Unused land services are non-refundable.
Main Tour: Land-only services start upon independent check in at hotel in Paris on Day 2 of the itinerary listed on our tour page. Land Services end after breakfast at Reims hotel on Day 11 of the itinerary listed on our tour page.
PASSPORT AND VISA INFORMATION
You must be in possession of a passport valid for at least 6 months after the date of travel. Visas are not required for American passport holders. Non U.S. citizens should check with the respective consulates as to the most current visa requirements to all their travel destinations. Please remember that it is your responsibility to obtain the necessary travel documents before the trip.
TICKETS AND FINAL DOCUMENTS
Your airline tickets along with final instructions and additional travel tips will be sent to you 7 – 10 days before the scheduled departure of your tour.
CLIMATE
You may expect daytime temperatures averaging in the 60's and 70's in the Summer and the 50's and 60's in the Spring and Fall.
NON-INCLUDED MEALS AND SIGHTSEEING
The hotels used on this tour have several dining choices from coffee shop to specialty restaurants. Average cost for dinner (excluding drinks) in a cafe is about $25-30 per meal per person. Optional sightseeing tours and evening activities will be offered. Your hotel will accept credit cards for your non-included meals.
CREDIT CARDS AND LOCAL CURRENCY
Hotels and some stores accept major credit cards.  However, for "street shopping" you will need local currency. You can either exchange U.S. Dollars into local currency in advance of your trip, or you may use your debit card to withdraw local currency from an ATM. It is recommended that you bring along cash in small denominations.
BAGGAGE
Each passenger may bring one piece of checked-in luggage (no more than 44 pounds) and one carry-on piece (no more than 18"x10"x8"). We recommend that you do not over-pack and that you take a variety of separates with climate and comfort in mind.