BATTLEFIELDS OF WWI & WWII
Are you a history buff? Do you enjoy traveling to iconic sites of the past? If so, you're going to love our new trip that takes you on a tour of World War I and World War II battlefields across Europe. You'll discover the places that commemorate these world-changing events and honor fallen soldiers. This tour includes a journey through London to visit the Imperial War Museum and Churchill War Rooms. You'll also visit Normandy Beach, Somme & Ypres Battlefields, Dunkirk, Battle of the Bulge and the Maginot Lines.
Extend Your Trip! Enjoy our 15-day Battlefields of WWI & WWII with Berlin tour visiting highlights from London to Berlin.
For COVID-19 updates, please scroll down to our Before You Depart section.
Did you know that you can
make this tour private
for your friends and family? Find out more about pricing and options for your group.
Itinerary at
a Glance
2 nights in London
2 nights in Caen
2 nights in Paris
2 nights in Ypres
1 night in Luxembourg
1 night in Frankfurt
Tour
Highlights
Your Tour
Includes
Round-trip international airfare from New York area (EWR) (passengers may also book this tour without flights)
Airfare taxes, fees & fuel surcharges
Ground transportation in air-conditioned motor coach
Accommodations at first-class hotels
15 meals: 10 breakfasts, 2 lunches, 3 dinners
Comprehensive sightseeing tours
Whispers for all groups of 10 or more
Professional, English-speaking Tour Director throughout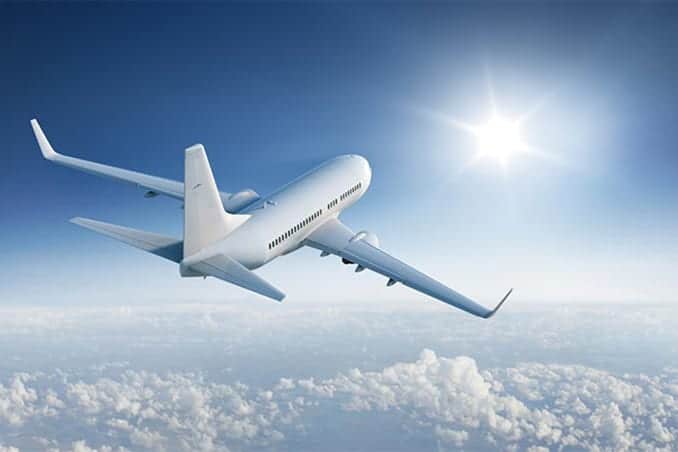 Depart USA
Your fascinating journey begins as you depart today on your flight to London, England.
*Passengers who did not purchase flights will join the tour in London on Day 2.
Welcome to London, England
Arrive in beautiful London, the capital of England and one of the most spectacular cities in the world. You'll be greeted at the airport by your Tour Director and begin your exploration of London at the Imperial War Museum, which tells the story of those whose lives were shaped by war from World War I to today. Here you'll see archives and recordings from the era and you won't want to miss the Spitfire that…
London
This morning, enjoy an English breakfast at the hotel and then depart for a tour of the city. You'll begin the day with a guided tour of the Tower of London where you will hear tales of intrigue, imprisonment, execution, and torture. You'll also visit the Royal Crown Jewels, the awe-inspiring symbols of the monarchy that are still in use today. After your visit, you will drive across the Tower Bridge to Borough Market, London's…
London/Caen
Today you will visit the D-Day Museum in Portsmouth. After your visit, journey south to Portsmouth and take the ferry across the English Channel to Caen, France. Dinner will be available for purchase on the ferry. Once you arrive in Caen, you'll be escorted to your hotel where you can retire for the night.
Hotel | Novotel Cote de Nacre or similar
Included Meals | Breakfast
Normandy Beaches
Today you will spend a remarkable day experiencing and learning about one of the most famous days in history: D-Day. You'll visit the Normandy Beaches, including Omaha Beach near the coastal village of Colleville-sur-Mer. Omaha was one of the principal beachheads where the U.S. Army stormed ashore on D-Day, June 6th, 1944. You'll also explore Pointe du Hoc, located between Utah Beach and Omaha Beach, where a group of American Army Rangers defied all odds…
Normandy/Paris
After breakfast, enjoy the journey to Paris and relax in a comfortable air-conditioned bus. En route, we'll visit the German Gun Batter at Lounges Sur Mere, see the Mulberry Harbors in Arromanches, and visit Pegasus Bridge. Next, you will travel to Chateau de la Roche Guyon, a frightful castle dominating the bank of the River Seine controlling the route to Normandy. During WWII the castle was German Field Marshall Rommel's headquarters. After visiting the castle,…
Paris
Today you'll meet with a local guide for a sightseeing tour of the city focusing on World War II and the liberation of Paris. For more than four years, most of France—including Paris—existed under the horrifying and unrelenting rule of Nazi Germany. This tour explores life in the occupied French capital along the city's Left and Right banks and you'll learn about various individuals key to the Occupation and the complex narrative of the German…
Paris/Somme Region/Ypres
Today you will travel from Paris into the heart of the Somme Region to the village of La Boisselle. Here you will visit the Lochnager Crater, tunnels and trenches that are remnants of the strategic planning of the French and British military to halt the German advances in World War I. A local guide will help recreate the battles as you learn the history of this important part of the war. Next, you'll visit the…
Ypres Battlefield & Dunkirk
You'll explore some of the biggest battles of World War I & II today. At your first stop, you'll see a replica trench from World War I at the Memorial Museum Passchendaele 1917. Then you'll visit Essex Farm Cemetery where over 1,200 brave servicemen from World World I are buried and where Lt. Col. John McCrea wrote 'In Flanders Fields'. In the afternoon, you'll travel to nearby Dunkirk for a walking tour along the shores…
Ypres/Battle of the Bulge/Luxembourg
After breakfast, you'll journey to Bastogne where the Americans rallied and stopped the German attack in World World II. Here you will view the route of the initial American retreat and the place where the 101st Airborne, and elements of the 10th Armored Division, held off fifteen German divisions for six days. You will visit key sites in and around this historic crossroads town. After this visit, you'll continue to nearby Luxembourg with free time…
Luxembourg/Maginot Line Sites/Frankfurt
After breakfast, you'll drive to nearby Hamm for a brief visit to the American Cemetery and the site of World War II General George S. Patton's grave. Afterwards, explore sites along the Maginot Line — a system of defensive fortifications built by France in the 1930s that stretched for nearly 200 miles to protect its eastern border. Your first stop will be Ouvrage Hackenberg. Set on high ground, this is the largest fortification on the…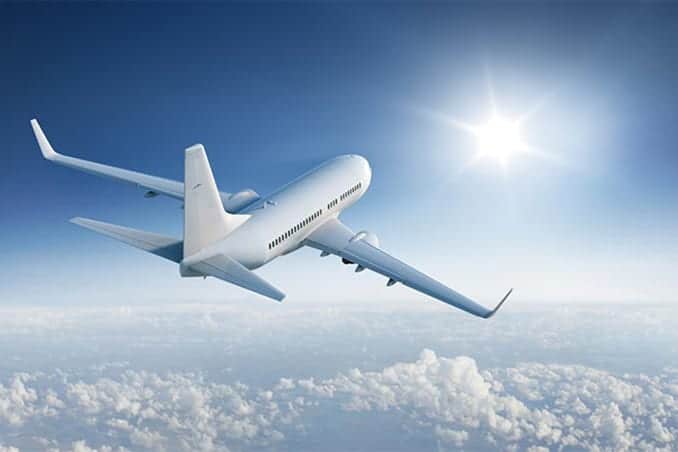 Frankfurt/USA
Today you'll say "auf wiedersehen" to Europe and the memories of the World Wars as you head to the Frankfurt Airport for your flight home to the USA.
*The tour will end for passengers who did not purchase flights today, on Day 12, in Frankfurt.
Included Meals | Breakfast
Book by Jan. 28, 2022 to get the best price. The starting prices below reflect a $100 discount applied when you pay by echeck.
Prices and dates below include round-trip airfare from the New York area (EWR). Travelers may choose to purchase the tour only, and arrange their own arrival in destination.
Rates are based on double occupancy.
2022 Departures: Single room supplement is $949
For more information on this tour, please contact us here or call us during business hours (Mon-Fri, 9:00am – 5:30pm EST) at 1.800.337.7773.
Reservations and Payments
Reservations can be made by phone (1.800.337.7773) and will be confirmed upon receipt of your non-refundable, non-transferable deposit, which must be received at the time of reservation. Deposits are $99 per person for all 2021 departures, and $300 per person for all 2022 departures. Full payment is due 90 days prior to departure. Baggage fees may apply. Space and prices subject to availability. Please see the smarTours Terms and Conditions for complete booking information.
Optional Tours
Customize your trip with these optional tours.
These tours are available to pre-book! Optional tours are subject to change. If you choose to book your optional tours in-destination, please note that the prices are approximate. They are payable by cash (euros). Optional tours are non-refundable.
Thames River Cruise
London

From approx.

$78

Per Person
The River Thames is the perfect vantage point for some of London's most iconic sites. Join at the Tower Bridge and cruise the Thames to the London Eye.
AVAILABLE TO PRE-BOOK!
Moulin Rouge Show
Paris

From approx.

$168

Per Person
Spend an evening at the unforgettable Moulin Rouge – the world-famous cabaret venue! Enjoy the "Feerie" show with can-can dancers, extravagant costumes, and music.
AVAILABLE TO PRE-BOOK!
COVID-19 UPDATE
Departing the U.S.: For the safety of everyone in the group, smarTours has implemented some COVID-19 travel requirements which apply to all tours regardless of destination. To learn more, click here.
Health Certificate Required: France requires non-EU tourists to have a COVID vaccine certificate of equivalence. For information about requirements and to apply, please click here.
Returning to the U.S.: In accordance with U.S. entry requirements, smarTours will arrange testing for the group in destination. Full details and requirements can be accessed here. More details including cost will be added when available.
Note: If you are traveling with us on a land-only basis please share your travel plans with us and let us know if you will also need to be tested with the rest of the group.
Please note entry requirements are changing rapidly. For up-to-date information, please click the links below.
FLIGHT INFORMATION
Your flights from the New York area (Newark) to Europe and back are on the following airlines with the corresponding schedules.  We recommend that you arrive at the airport at least 3 ½ hours before the scheduled departure.
Date
Airline
Newark (EWR)
Depart
Return
2022: All Dates
United Airlines
TBA
TBA
Please make sure to allow sufficient time for clearing immigration and customs if you are planning a connecting flight.  We recommend at least 3 ½ hours.  Please keep in mind that flight schedules are always subject to change.
ADVANCE SEAT ASSIGNMENT
The above airlines do not assign seats in advance. Please note that smarTours is not involved with your seat assignment. It is between you and the airline! Seat assignments can only be arranged upon check-in at the airport.
LAND-ONLY TRAVELERS
International flights to/from the U.S. are not included. Land-only travelers are responsible for arranging the entry and exit flights, as well as their arrival and departure transfers. smarTours cannot be held responsible for any damage caused by air schedule changes and delays. Unused land services are non-refundable.
Main Tour: Land-only services start upon independent check-in at London hotel on Day 2 of the itinerary listed on our tour page. Land-Only services end after breakfast at Frankfurt hotel on Day 12 of the itinerary listed on our tour page. Land-only travelers forfeit the London sightseeing and lunch on Day 2 as it is en route from the airport to the hotel and will meet the rest of the group during check-in at 4 PM at the hotel.
PASSPORT AND VISA INFORMATION
You must be in possession of a passport valid for at least 6 months after the date of travel. Visa not required for American passport holders. Non U.S. citizens should check with the respective consulates as to the most current visa requirements to all their travel destinations.  Please remember that it is your responsibility to obtain the necessary travel documents before the trip.
TICKETS AND FINAL DOCUMENTS
Your airline tickets, final instructions, and additional travel tips will be emailed to you 7-10 days prior to the scheduled departure of your tour.
HEALTH REQUIREMENTS
Immunizations are NOT currently required; however, you may wish to visit http://wwwnc.cdc.gov/ travel for current recommendations. As always, we recommend you consult your personal physician or local public health authorities for medical recommendations based on your personal medical history.
CLIMATE
May through October enjoy daytime temperatures in the 60's and 70's with the evenings typically cooling off to lows in the 40's and 50's. You can expect cooler temperatures November through April with daytime highs in the 40's and 50's with evening lows in the 30's and 40's. Please keep in mind that there is no distinct wet or dry season. We recommend bringing a waterproof or water-resistant outer layer (jacket, etc).
CREDIT CARDS AND LOCAL CURRENCY
The currency in Great Britain is the pound sterling (£) while the currency in the other visited destinations is the Euro. The best exchange rates can typically be found at the ATM. Hotels and some stores accept major credit cards.  However, for "street shopping" you will need local currency.  It is recommended that you bring along cash in small denominations.
BAGGAGE
Due to the limitations of both the airlines and the tour buses, each passenger may bring one piece of checked luggage (no more than 50 pounds), and one carry-on piece small enough to fit under the seat in front of you. We recommend that you do not over-pack and that you plan to layer your clothing with climate and comfort in mind.