San José, Tortuguero, Sarapiqui & Arenal
Colorful villages and tropical sights are just some of the highlights that make Costa Rica an incredible place to visit. Our eight-day guided tour includes several experiences that you'll remember forever, including walking along a hanging bridge that overlooks the rainforest and even the Arenal volcano. In the village of Tortuguero, we'll learn about the locals' lifestyle, shop for Afro-Caribbean handicrafts, and immerse ourselves in the Caribbean atmosphere. An abundance of wildlife, including birds, monkeys, caiman, and river turtles, awaits you at Tortuguero National Park. In Sarapiqui, visit the famous Finca Eco Organica to gain insights about organic and sustainable agriculture and enjoy a delicious farm-to-table meal.
Extend Your Trip! Enjoy our Colorful Costa Rica with Tamarindo tour visiting Costa Rica's highlights from San José to the Tamarindo.
For 2023 departures, see our 9-day Colorful Costa Rica tour which includes time in Tamarindo!
Did you know you can make this tour private? Find out about pricing and options for groups of 15 or more travelers.
Itinerary at
a Glance
2024 Tour Itinerary:
1 night in San José (Central Valley)
2 nights in Tortuguero
2 nights in Sarapiqui
2 nights in Arenal
Tour Highlights
Central Valley art experience (outskirts of San José)
Colorful Tortuguero Village
Explore Tortuguero's National Park wildlife from the water, while enjoying the numerous canals in a boat
Finca Eco Organica visit with farm-to-table lunch (family-operated organic farm in Sarapiqui)
Arenal Volcano
Hanging Bridges Experience (Arenal)
Your Tour Includes
Optional round-trip airfare from Miami (MIA) including taxes, fees & fuel surcharges
Ground transportation in an air-conditioned motorcoach
Accommodations at first class hotels and eco-lodges
17 meals: 7 breakfasts, 4 lunches, and 6 dinners
Comprehensive sightseeing tours and entry fees as per itinerary
Experienced, English-speaking Tour Director
Max Group Size:
30 travelers
Activity Level: Level 2
Expect most included touring to require walking and standing periods up to 4 hours at a time (up to 2 times per day). Included touring may feature light hiking, and/or stairs on some hilly and/or uneven terrain. Learn More
Pacing Level: Balanced
Expect either half-day or full-day tours most days with a free day or free half-day to explore independently in most cities. There may be a few early mornings or long travel days by bus (don't worry—there are always comfort stops!), and you may expect to stay in most accommodations for 3+ nights. Learn More
No Additional Entry Requirements for U.S. Passport Holders
A valid passport is required for international tours. Currently, there are no additional entry requirements for U.S. passport holders, but this can change at any time. Before travel, both U.S. and non-U.S. passport holders should visit our Passports & Visas page to reconfirm entry requirements.
The Hanging Bridges and the Night Walk are more advanced. Also important to note that two of the eco-lodges do not have air conditioning (none of the eco-lodges in this area do), although there are fans provided.
For more detailed information about this tour and destination, visit our Before You Depart section.
Flights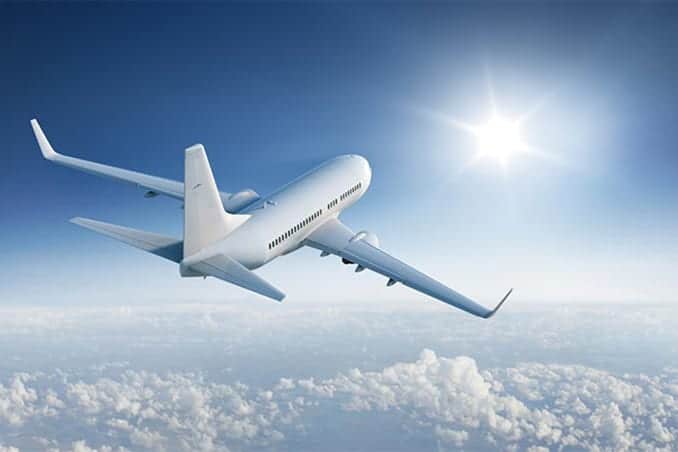 Passengers who purchase flights will depart the same day as the tour starts and return on the same day as the tour ends.
For flight details, see Before You Depart.
Day 1: Arrive in San José
Our unforgettable adventure to Costa Rica begins today as we arrive in San José and check into our hotel in the Central Valley, an exclusive area of Santa Ana in San José's outskirts that still maintains its traditional feel of a typical Costa Rican town. After we check-in, we'll have time to rest and relax and might consider enjoying the hotel's art collection - the largest art collection of Costa Rican artists after the national gallery. This evening, we'll enjoy a welcome dinner together.
Accommodations:
Studio Hotel Boutique or similar 
Meals:
Dinner
Day 2: San José – Tortuguero
Day 3: Tortuguero
Day 4: Tortuguero – Sarapiqui
Day 5: Sarapiqui
Day 6: Sarapiqui – Arenal
Day 7: Arenal
Day 8: Depart Arenal
Save up to $600 per person sitewide while supplies last. Book by Dec. 1st.
Prices listed as "with flights" below include round-trip airfare from one or more airports in the USA. Travelers may choose to purchase the tour only, and arrange their own arrival in destination. Please note this may change your tour start date.
2024 Tours
With Flights
Tour Only
Flights not available

From

$2,299

Sold Out
Join Waitlist
Flights not available

From

$2,299

$1,999

Book Now
Flights not available

From

$2,299

$1,999

Book Now
Flights not available

From

$2,299

$1,999

Book Now
Flights not available

From

$2,199

$1,899

Book Now
Rates are per person based on double occupancy.
Single supplement applies when not sharing a room. Select a date above to see the rates for that specific departure.
For more information on this tour, please contact us here or call us during business hours (Monday-Friday from 9:00 am - 5:30 pm Eastern) at 1.800.337.7773.
Reservations and Payments
Reservations can be made online or by phone (1.800.337.7773) and will be confirmed upon receipt of your non-refundable, non-transferable deposit, which must be received at the time of reservation. Deposits are $300 per person. Full payment is due 90 days prior to departure. Space and prices subject to availability. Please see the smarTours Terms and Conditions for complete booking information.
Featured Accommodations
Studio Hotel Boutique
Laguna Lodge
Tirimbina Rainforest Lodge
Selva Verde Lodge & Reserve
Arenal Paraiso Resort & Spa
Montaña de Fuego Eco Resort & Spa
Mountain Paradise
Geli
It would have been a fabulous trip if we had a tour guide who wanted to be there and acted like he liked us/
Wanda B
First this was an amazing vacation tour. Smart Tours gave everything that was outlined in their description of the trip. So worth the amount paid! I want to give a shout out to everyone who was a part of this group. It was a blessing to meet and tour with people from different parts of USA. Kudos to Vinicio (Vinny) Viquez, our tour guide. He was apart of our group every step of the way. He was attentive and patience throughout the trip. Wilmar our main bus driver was great as well! This trip isn't for the faint of hearts. I could be strenuous as well has taxing on the muscle but so much fun! Costa Rica is a beautiful country where the people are true to their culture. The beautiful forests, plants and animal is so much apart of the environment. It's nothing to pick a lychee or banana straight from a tree. This trip allowed us to experience Costa Rica from their beaches, city life, rainforest, swamps, mountain views to their upscale resorts area. It pinpointed all of Costa Rica in seven days. Smart Tour have us sold and we will definitely go back on vacation with them in the future.
Ann O
Excellent sampling of Northern Costa Rica from Tortuguero to Tamarindo with an expert tour guide.
Michelle
This tour was great!! I went during the rainy season. Every day that I was there on the tour, it rained after the tour was completed. I finally got to see a toucan for the first time in my life! Also, I saw the blue jeans frog up close and personal in the rain forest. That frog is a tiny little creature but is very beautiful in color. Also, the tour led my group throughout the majority of the country on both the Caribbean and the Pacific sides. This tour is well worth the price.
Diana J
Colorful Costa Rica was an adventurous way to see the real Costa Rica. Hanging bridges, river boat rides through the rainforests, animal sightings, delicious food, and wonderful locals made this a truly one of a kind trip. Our guide Vinicio Viquez was informative and very kind. It was a fabulous trip!!
Patty
I loved the all the different places we got to see and learn about on the trip. Our guide, Vinny, was excellent in explaining the history and geography of beautiful Costa Rica. The family organic farm near Sarapiqui was one highlight where our group got to participate in sugar cane production, coffee farming, pepper, and pineapples. Lots of sampling and a delicious lunch! The river ride to Tortuguero was so cool. We saw monkeys, alligators and lots of birds. The resort there was beautiful! The hanging bridges tour was fantastically beautiful. Our guide helped us arrange a zip-line tour over the treetops up the side of the volcano. So fun! The last 2 days in Tamarindo was a perfect end to a great trip. This was the first time my friend and I had been on a tour and weren't sure if we would like it, but we met so many lifelong friends on this tour! I will be traveling this way more often!
Mary K
Smartours provide great value for the price. I like the way local entrepreneurs are showcased in addition to just sightseeing and enjoying the natural surroundings. I've gained a great appreciation for Costa Rica's history, culture, and contributions to the world. The tour took us to places which show how Costa Rica has protected and respected its natural environment when it could have been exploited in the name of progress. The wealth is shared with all citizens.
Robert F
Travel to locations ate up a lot of time, but locations were interesting.
cindy m
This was my second trip with Smart Tours. You can't beat their prices and location choices. The guides are top notch, drivers are safe and transportation vehicles are good and their small groups make this my travel company of choice. I have already booked my next tour with them!
Marcia M
Costa Rica was a great smarTour. Our Tour Director Vinicio Viequez was absolutely outstanding with a sense of humor in addition to being caring, professional, informative. Our driver Willie was also terrific!
Becky M
Incredible trip, enjoyed all the nature activities. Stress free traveling, do not even have to carry your own luggage. Feel we were the ONLY tour that had all our luggage delivered to our doors. Our tour guide also went out of the way for special request when needed. Felt more like a trip with old friends than strangers, which we loved.
Gypsy D
The tour to Costa Rica was very well planned out and executed. Our guide, Vinicio was knowledgeable, humorous and kept everything running smoothly and our driver, Wilmer, got us places some smaller vehicles would have had trouble going. Vinicio shared information regarding the country which provided us greater insight to the people and customs that we experienced. We met some delightful individuals and made some new friends we will keep in touch with. We are looking forward to our next smarTour trip.
Ray T
Our fifth trip with Smartours was great. Costa Rica was beautiful. Vinny was a terrific guide and Wilmer was a great driver. We did far more than you would be able to do on your own. We met wonderful people who gave great lessons on nature, farming, history, etc. The lodges and hotels were great. Food was very good with most meals provided. As with all our Smartours adventures you get an incredible deal for your money.
Joe
Amazing trip! Our tour guide, Vinnie was friendly, informative, professional, and had a great sense of humor. The hotels were very comfortable and the food delicious. The activities were well organized and allowed us to get a taste of the beautiful Costa Rican outdoors and interesting wildlife. The Costa Rican people were very friendly and we made lots of new friends within our tour group. The group size was 22 which was just right. Looking forward to our next Smartours trip soon!
Leave a Review