ISTANBUL, ANKARA, CAPPADOCIA, ANTALYA, PAMUKKALE, EPHESUS, CANAKKALE, AND TROY
From the unique rock formations and soaring hot air balloons in Cappadocia to the marvelous cities of Istanbul and Ankara, our Treasures of Türkiye tour takes us to the country's most captivating sights and scenic landscapes. In Istanbul, we visit the Blue Mosque, Hagia Sophia, Spice Market, and Grand Bazaar. In Ankara, we'll visit the Mausoleum of Kemal Ataturk and delve into history at the Anatolian Civilization Museum. We'll make our way to Cappadocia via the scenic countryside and explore the Open Air Museum in the Goreme Valley and the Kaymakli Underground City. Then, we'll travel through beautiful Konya to reach Antalya, a town overlooking the Turquoise Coast with a lovely Old Town. We'll also visit the incredible Pamukkale hot springs and Ephesus, where we'll see the Temple of Artemis and much more. We'll round out our trip with stops at the historical and classical cities of Pergamum, Canakkale, and Troy.
Note: The spelling of the country's name was updated from "Turkey" to "Türkiye" in early 2022 to best represent and express "the culture, civilization, and values of the Turkish nation in the best way."
Did you know you can make this tour private? Find out about pricing and options for groups of 15 or more travelers.
Itinerary at
a Glance
2023 Tour Itinerary:
2 nights in Istanbul
1 night in Ankara
2 nights in Cappadocia
2 nights in Antalya
2 nights in Izmir
1 night Canakkale
1 night in Istanbul
2024 Tour Itinerary:
2 nights in Istanbul
1 night in Ankara
2 nights in Cappadocia
2 nights in Antalya
2 nights in Kuşadası
1 night Canakkale
1 night in Istanbul
Tour Highlights
Blue Mosque & Topkapi Palace (Istanbul)
Grand Bazaar & Spice Market (Istanbul)
Cappadocia Rock Formations
Turquoise Coast (Antalya)
Pamukkale hot springs
Ephesus & the House of Virgin Mary
Acropolis (Pergamum)
Troy
Wine tastings
Lunch at a Women's Coop
Your Tour Includes
Optional round-trip airfare from New York area (varies by departure) including taxes, fees & fuel surcharges
Intra-Turkey ground transportation and transfers
Accommodations at first class hotels
21 meals: 11 breakfasts, 1 lunch, and 9 dinners
Comprehensive sightseeing tours as indicated in itinerary
English-speaking tour director throughout
Max Group Size:
30 travelers
Activity Level: Level 2
Expect most included touring to require walking and standing periods up to 4 hours at a time (up to 2 times per day). Included touring may feature light hiking, and/or stairs on some hilly and/or uneven terrain. Learn More
Pacing Level: Moderate
Expect full-day tours most days with some limited free time at specific sites, for meals, and/or in the evenings. You can expect several early mornings and/or long travel days by bus (don't worry—there are always comfort stops!), and you may expect to stay in most accommodations for 2+ nights (with limited 1-night stays). Learn More
Additional Entry Requirements for U.S. Passport Holders
A valid passport is required for international tours. There are entry requirements for U.S. passport holders. Please visit our Passports & Visas page to learn more about any required actions, next steps, and additional costs.
All ancient sites have some steps and uneven surfaces with easy to moderate walking conditions. There are three days of long drives with sightseeing stops en route.
For more detailed information about this tour and destination, visit our Before You Depart section.
Map
Click the Day-by-Day itinerary below to see the experiences that await on each day of your tour.
Flights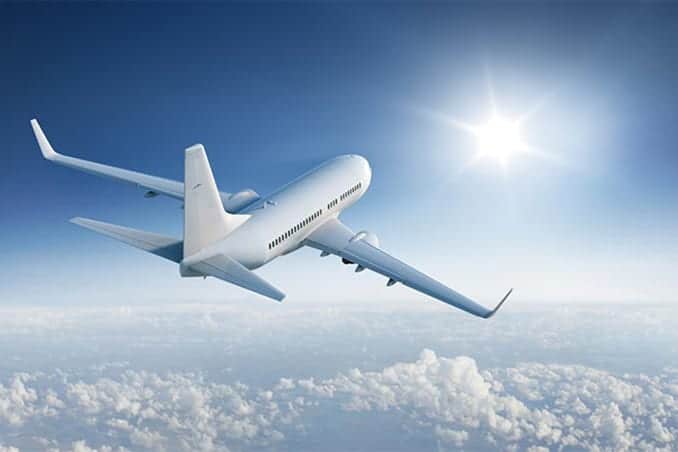 Passengers who purchase flights will depart 1 day before the tour starts and return on the same day as the tour ends.
For flight details, see Before You Depart.
Day 1: Arrive Istanbul (Türkiye)
Day 2: Istanbul
Day 3: Istanbul/Ankara
Day 4: Ankara/Cappadocia
Day 5: Cappadocia
Day 6: Cappadocia/Konya/Antalya
Day 7: Antalya
Day 8: Pamukkale/Izmir
Day 9: Ephesus Excursion
Day 10: Pergamum/Troy/Canakkale
Day 11: Canakkale/Istanbul
Day 12: Depart Istanbul
Flights
Day 1: Arrive in Istanbul
Day 2: Istanbul
Day 3: Istanbul – Ankara
Day 4: Ankara – Cappadocia
Day 5: Cappadocia
Day 6: Cappadocia – Konya – Antalya
Day 7: Antalya at Leisure
Day 8: Antalya – Pamukkale – Kuşadası
Day 9: Ephesus & Sirince Excursion
Day 10: Kuşadası – Pergamum – Troy – Canakkale
Day 11: Canakkale – Istanbul
Day 12: Depart Istanbul
Instant Savings of up to $400 per person for a handful of spots on select dates. While supplies lasts, ends Sep 29.
Prices listed as "with flights" below include round-trip airfare from one or more airports in the USA. Travelers may choose to purchase the tour only, and arrange their own arrival in destination. Please note this may change your tour start date.
2023 Tours
With Flights
Tour Only
Flights not available
Sold Out
Join Waitlist

From

$2,149

Book Now
2024 Tours
With Flights
Tour Only

From

$3,599

Book Now

From

$2,299

Book Now

From

$3,499

Book Now

From

$2,199

Book Now

From

$3,499

Book Now

From

$2,199

Book Now

From

$3,499

Book Now

From

$2,199

Book Now

From

$3,499

Book Now

From

$2,199

Book Now

From

$3,499

Book Now

From

$2,199

Book Now

From

$3,599

Book Now

From

$2,299

Book Now

From

$3,399

Book Now

From

$2,099

Book Now
* Departures designated as "Guaranteed" may be canceled or rescheduled only under Extraordinary Circumstances, for example in situations deemed to be unsafe or nonviable due to local conditions. See Terms & Conditions for full details.
Rates are per person based on double occupancy.
Single supplement applies when not sharing a room. Select a date above to see the rates for that specific departure.
For more information on this tour, please contact us here or call us during business hours (Monday-Friday from 9:00 am - 5:30 pm Eastern) at 1.800.337.7773.
Reservations and Payments
Reservations can be made online or by phone (1.800.337.7773) and will be confirmed upon receipt of your non-refundable, non-transferable deposit, which must be received at the time of reservation. Deposits are $300 per person. Full payment is due 90 days prior to departure. Space and prices subject to availability. Please see the smarTours Terms and Conditions for complete booking information.
Optional Tours
Customize your trip with these optional tours.
Enhance your trip with our recommended optional tours. Indicated optional tours are available to pre-book when you reserve your trip and can be added to your reservation up to final payment. This is the best option to guarantee your spot on your preferred optional tour! Optional tours require a minimum number of participants. Optional tours are non-refundable unless they do not operate.
Some optional tours can be purchased in-destination and may cost extra. The payment methods and currency information to purchase tours in-destination will be provided on final documentation.
Afternoon Bosphorus Cruise
Cappadocia Hot Air Balloon Ride
Whirling Dervishes Performance
Tour to Perge, Aspendos and Antalya Archeological Museum
Featured Accommodations
Sheraton Istanbul City Center
The Marmara Pera
Holiday Inn Ankara Cukurambar
Mustafa Cappadocia Resort
Ramada Plaza by Wyndham Antalya
Ring Downtown Hotel
Renaissance Izmir Hotel
Charisma De Luxe Hotel
Kolin Hotel
DoubleTree by Hilton Canakkale
Terence D
Smartours does it again! This was our 5th time with them and the quality is always consistent. Our guide Evrin was knowledgeable and entertaining. Turkey surprised us with its modernity as well as fabulous historical sights. Our hotels were top notch. If you go, the optional hot air balloon ride at Cappidocia is worth every penny! DONT MISS THIS OPTION!
Radha R
Overall a pleasant experience at an excellent price package.
Rietta K
guide was excellent
CM
Our guide was amazing, he was incredibly knowledgeable about the history, culture, and geology of the country. the country itself is a treasure trove of stunning locals of mythic proportions. I highly recommend this trip for anyone who would like to learn a little more about this particular region of the world with a knowledgeable guide and not have to worry about the logistics aspect of navigating such a large country.
Kenneth J
Like other Smartours I've taken, this too was an excellent tour. I especially like the all inclusive elements of these tours and the optional tour features. I also like Smartours price structure. Very reasonable and economical. The tour was a bit fast paced for some of the senior folks. I tend to lag behind to take pictures. So at times it was a challenge trying to keep up. Our tour guide Erkol was excellent ! He was very kind, informative and knowledgeable about Turkey. He carefully took care of our needs. We saw a lot and leaned a lot. It was a great tour !
Aixa M
Had the best experience ever, best hotels, food etc... overall will travel again with Smartours.
Robyn S
Absolutely an amazing trip everyone should have a chance to go to Turkey
Liz K
This was a fabulous trip. Our tour guide was exceptional.
Alison P
One of the best tours that I have ever taken! This country is rich in culture and history! This trip takes you in and amazes you throughout the entire journey! This was an adventure of a lifetime!
Kathy M
Turkey was amazing! Turkey was very safe and we were impressed with everyday life in Turkey! My favorite was Cappadocia with hot air ballooning as well as cave tunnels and homes that dated to BC era! Our tour guide was professional and kept us informed! The historical aspect of trip was profound and the city of Troy does exist! A trip not to be missed!
Kathy M
Turkey trip was excellent! We always felt very safe and were extremely impressed with everyday life in Turkey! It was enhanced by the professionalism of our tour guide. The historical sites were amazing and the city of Troy truly exists! Hot air ballooning was not to be missed! Cappadocia was my favorite with the cave tunnels that have existed since about 2000 BC. From swimming in the Mediterranean in Antalya to the bazaars in Istanbul, trip was amazing!
Allen
First SmartTours tour & was never disappointed. Took in a lot, but lots to see in Turkey. Greeted cordially & Tour guide was prepared with wealth of knowledge & so helpful. Bus & driver ; comfortable & competent. Blown away by accommodations & food. Ton's of Fun... What a deal! Would do it again in a minute with SmartTours.
Jean G
We just returned from our trip to Turkey (April 2019). We found Turkey modern, safe, and full of history and surprises. Our tour guide, Meri Boyacioglu, was outstanding. She was informed, extremely pleasant, and made decisions that made our trip comfortable and memorable. We could not have duplicated Treasures of Turkey for the very reasonable price that Smartours offered. The bus trips between sites was on an air conditioned, spacious bus that also provided wifi. Wifi was appreciated for the travel days. I highly recommend this experience with Smartours.
Jean G
We just finished The Treasures of Turkey tour and had a wonderful time. Our guide, Mari Boyacioglu was informed, good natured, knowledgeable, funny, and organized (tolerant too!). The tour included so much history and Mary enriched each site with stories, facts, and extras. We particularly enjoyed Cappadocia and Antalya. Cappadocia was in the mountains and Antalya was on the Mediterranean so there is a wide variety of experience.
Leave a Review