ATHENS, MYKONOS, EPHESUS, PATMOS, RHODES, CRETE, SANTORINI, DELPHI AND OLYMPIA
The Greeks have a word for a feeling that expresses joy, fun, passion and loving life: kefi. Our Greece land and island tour lets you fully embrace the spirit of this region, which gave birth to Western civilization, the Olympics and the healthful Mediterranean diet! You'll experience all of the Greek classics—seeing the Acropolis and Parthenon, sailing the sparkling-blue Aegean Sea, and stopping at mythical islands like Mykonos, Crete, and Santorini. Along the way, you'll soak up sun, breezes, and timeless vistas. Let's raise a glass of ouzo to finding your kefi on this odyssey through spectacular Greece and the Greek Islands. 4.5/5 stars on Tripadvisor!
Extend Your Trip! Enjoy our Spectacular Greece with Island Cruise & Crete tour which includes three nights in Crete!
Did you know you can make this tour private? Find out about pricing and options for groups of 15 or more travelers.
Itinerary at
a Glance
Tour Itinerary:
1 night in Athens
4-night Greek Island Cruise (including Mykonos, Crete, Santorini and more)
1 night in Delphi
1 night in Olympia
2 nights in Athens
Tour Highlights
4-night Greek Island Cruise
Mykonos
Ephesus
House of Virgin Mary (Ephesus)
Patmos
Rhodes
Crete
Santorini
Mycenae
Olympia
Parthenon (Athens)
Acropolis (Athens)
Your Tour Includes
Optional round-trip airfare from the New York area (varies by departure) including taxes, fees & fuel surcharges
Intra-Greece ground transportation and transfers by air-conditioned motorcoach
Accommodation at first-class and deluxe hotels
4-night Celestyal Cruise (includes unlimited non-alcoholic and alcoholic drinks on board*, gratuities for crew and port charges)
21 meals: 9 full American breakfasts, 4 lunches, and 8 dinners
Comprehensive sightseeing tours in Athens, Olympia and Delphi
Two included shore excursions and optional shore excursions available to purchase on board the cruise
English-speaking guides (cruise escort and guide for land portion)
Professional guides for included sightseeing tours
Max Group Size:
30 travelers
Activity Level: Advanced
Expect most included touring to require walking and standing periods of up to 4 hours at a time (up to 2 times per day). Included touring may feature hikes, stairs, and/or climbs which may be on hilly and/or uneven terrain at potentially high altitudes. Learn More
Pacing Level: Fast
Expect full-day tours most days with some limited free time at specific sites, for meals, and/or in the evenings. You can expect early mornings and/or long travel days by bus, and you may expect to stay in most accommodations for 1-3 nights. Learn More
No Additional Entry Requirements for U.S. Passport Holders
A valid passport is required for international tours. Currently, there are no additional entry requirements for U.S. passport holders, but this can change at any time. Before travel, both U.S. and non-U.S. passport holders should visit our Passports & Visas page to reconfirm entry requirements.
Most sites on the shore excursions and sightseeing include walking over uneven terrains and steps. It might not be best for those with walking difficulties. During the cruise, there are early wake-up calls as the touring starts as soon as the ship arrives at the port.
For more detailed information about this tour and destination, visit our Before You Depart section.
Flights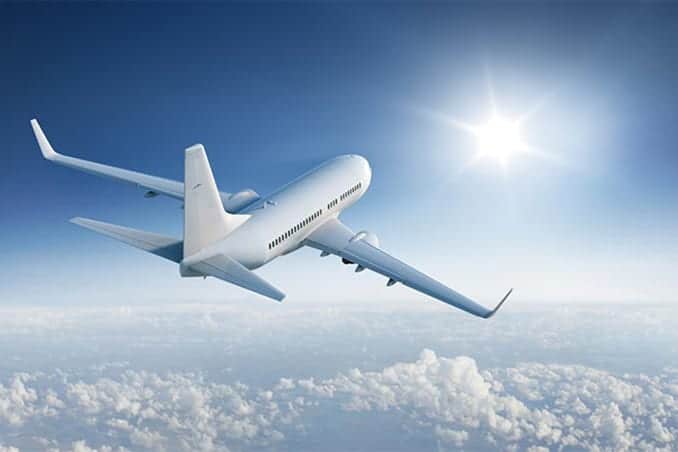 Passengers who purchase flights will depart 1 day before the tour starts and return on the same day as the tour ends.
For flight details, see Before You Depart.
Day 1: Arrive in Athens
Arrive today in Athens, the capital of Greece, and continue to our conveniently located hotel. After some time at leisure, we'll come together for a welcome dinner.
Accommodations:
Electra Palace Hotel or Hotel Divani Palace Acropolis or similar
Meals:
Dinner
Day 2: Embark on Greek Island Cruise/Mykonos
Day 3: Greek Island Cruise/Kusadasi–Ephesus/Patmos
Day 4: Greek Island Cruise/Rhodes
Day 5: Greek Island Cruise/Crete (Heraklion)/Santorini
Day 6: Disembark Cruise Ship/Athens/Delphi
Day 7: Delphi/Nafpaktos/Olympia
Day 8: Olympia/Mycenae/Athens
Day 9: Athens
Day 10: Depart Athens
Book by Jun. 2, 2023 to get the best price.
Prices listed as "with flights" below include round-trip airfare from one or more airports in the USA. Travelers may choose to purchase the tour only, and arrange their own arrival in destination. Please note this may change your tour start date.
2023 Tours
Tour Only

From

$3,699

$3,199

Book Tour Only

From

$3,649

$3,149

Book Tour Only

Only 1 spot left

From

$3,799

$3,299

Book Tour Only

Only 1 spot left

From

$3,749

$3,249

Sold Out
Join Waitlist

From

$3,599

$3,099

Sold Out
Join Waitlist

From

$3,649

$3,149

Book Tour Only

Only 2 spots left

From

$3,484

$2,984

Book Tour Only
* Departures designated as "Guaranteed" may be canceled or rescheduled only under Extraordinary Circumstances, for example in situations deemed to be unsafe or nonviable due to local conditions. See Terms & Conditions for full details.
Rates are per person based on double occupancy.
Single supplement applies when not sharing a room. Select a date above to see the rates for that specific departure.
For more information on this tour, please contact us here or call us during business hours (Monday-Friday from 9:00 am - 7:00 pm Eastern) at 1.800.337.7773.
Reservations and Payments
Reservations can be made online or by phone (1.800.337.7773) and will be confirmed upon receipt of your non-refundable, non-transferable deposit, which must be received at the time of reservation. Deposits are $300 per person. Full payment is due 90 days prior to departure. Space and prices subject to availability. Please see the smarTours Terms and Conditions for complete booking information.
Optional Tours
Customize your trip with these optional tours.
Enhance your trip with our recommended optional tours. Indicated optional tours are available to pre-book when you reserve your trip and can be added to your reservation up to final payment. This is the best option to guarantee your spot on your preferred optional tour! Optional tours require a minimum number of participants. Optional tours are non-refundable unless they do not operate.
Some optional tours can be purchased in-destination and may cost extra. The payment methods and currency information to purchase tours in-destination will be provided on final documentation.
St John's Monastery & Grotto of the Apocalypse
Palace of Knossos
Spectacular Oia Village Perched on the Caldera Rim 
Featured Accommodations
Electra Palace Athens
Hotel Divani Palace Acropolis
Celestyal Olympia
Amalia Hotel Delphi
Hotel Europa Ancient Olympia
Olympion Asty Hotel
Ann S
Good first experience. Will look at other trips you offer. Would like a nice booklet(s) from you of other tours you offer
David B
We have used Smartours exclusively since 2018. They have a wide selection of excellent tours very reasonably priced. You could not put together one of their tours yourself for less. They are customer friendly and seem very ethical. We recommend them to everyone that asks. We try to go on two of their tours each year.
Nancy K
This tour of islands and land was superb. We were well cared for on both the boat and land tour. Every place we stopped from beginning to end exhibited magnificent scenery and rich ancient history. The food was healthy and beyond delicious in every region on land and every island. All the hotels were 4-star plus and service exceptional. Highly recommend this tour.
Sheilah P
The Spectacular Greece tour for me is like winning The Big Showcase on The Price Is Right! I enjoyed it even better than my tour to Dubai! Spectacular Greece was more than I expected, far more! I got plenty & more for the amount I paid. Hotel & cruise accommodations were awesome including meals. I have recommended it to everyone I meet. I am thankful!
Michelle G
Smartours, Spectacular Greece, is a fantastic value for your hard earned dollars. From day one to the day eight, every aspect of transportation, lodging, cruise, and food was spot on. The sightseeing was a splendid mix of historical, archaeological, and local sites with very informed guides. I loved the pace of the tour and appreciated the variety of activities. I highly recommend!
Maggie A
The land portion of the tour was excellent. The hotel in Athens was amazing; great location. The view at the terrace restaurant overlooking the Acropolis was enchanting. Marina, land tour director, was excellent. She was very knowledgeable and her delivery brought to life Greek history/sites. The hotel in Olympia was amazing, perched on top of the hill with 360 views and the food was phenomenal. Delphi and Olympia were very enjoyable. The cruise ship portion of the tour can use some rethinking for the early fall season. The ship was dated. The visit to Mykonos, Santorini, and Patmos was extemely short (rushed), by the time we arrived, we only had a few minutes of daylight. Not enough time to get good pictures or to explore. The visit to Crete island was also very rushed. The island of Rhodes was our favorite island; it was like being in fairytale. The morning tour in Lindos with tour guide, Stefanos, was excellent; since we got to spend the whole day in the island of Rhodes, it made the visit memorable and enjoyable.
Terri L
Spectacular Greece was fabulous and a great value for all that SmarTours includes in their package. Land tour director, Marena was wonderful! Knowledgeable, easy to understand, good communicator. She brought the history/civilization, temples/ruins, culture/mythology & statues to life for us. Hotels all exceeded expectations, Athens Electra Palace (3 nights) was walking distance to shops, museums, Parliament Square, Royal gardens, restaurants. Local guides used are all excellent. 80% of country is mountains, many winding roads/hills, great views. Very physical, should be adventurer level. Cruise portion was somewhat disappointing. Ship, Olympia is dated, but clean and it does get you a few hours at many islands. Staff is pleasant, entertainment is good, food ordinary to bland, drink package doesn't include whiskey or bourbon.
Kimberly S
Very wonderful trip
Ernest C
The tour over all was excellent and was a pleasure. This was our fourth tour with Smartours and will do another one in the near future. The tour guides were very knowledgeable and supportive. The problem I had was my luggage was broken and I would like to know how I am going to be compensated.
Cheryl D
The combination of cruise & land gave an amazing full look at so much of Greece. It is a jam-packed trip but you get to see so many different things and places. With their weakened economy and the Euro being equal to our dollar, Greece is now very affordable. The knowledge & quality of both the tour directors and the local guides were above and beyond. It's called Spectacular Greece for all the right reasons - a fabulous destination!
Nadege S
I had a great time
Karla
Great tour that includes so many places, tour guides are knowledgeable and energetic, So much fun, definitely will book with Smartours again.
Leave a Review