TOKYO, KYOTO, MT. FUJI, HAKONE, TAKAYAMA, AND KANAZAWA
Experience true beauty in the "Land of the Rising Sun" on this guided Japan tour with airfare included. All around Tokyo you'll explore ancient architecture and amazing cultural sights. Discover Japan's scenic countryside as you travel through Hakone and stop to admire the splendors of Mt. Fuji. In Takayama, enjoy this small town's quaint history, colorful markets, and stunning views of the Japanese Alps. Take a picturesque drive to visit the historic villages of Shirakawa-go and Gokayama, then head to Kanazawa where you'll delight in even more traditional charms. On your last days of this trip, take a beautiful and exciting journey through Kyoto—admire serene temples, wander through Japanese gardens, and take in all this extraordinary culture has to offer. 4/5 stars on Tripadvisor!
Extend Your Trip! Enjoy our Discover Japan with Osaka tour which includes 2 nights in Osaka, which is often called Japan's "kitchen" for all of its delicious foods.
Did you know you can make this tour private? Find out about pricing and options for groups of 15 or more travelers.
Itinerary at
a Glance
Tour Itinerary:
4 nights in Tokyo
2 nights in Takayama
1 night in Kanazawa
3 nights in Kyoto
Tour Highlights
Sushi-making class (Tokyo)
Mt. Fuji
Ancient town in Takayama
Sake Tasting at a Sake Brewery
Shirakawago (UNESCO World Heritage Site)
Sightseeing in Kyoto
Tea Making & Tea Tasting Experience
Cherry blossoms (seasonal)
Your Tour Includes
Optional round-trip airfare from Los Angeles (LAX) including taxes, fees & fuel surcharges
Intra-Japan ground transportation and transfers
Super-Express "bullet" train between Tokyo and Nagoya
Accommodations at Superior First Class hotels
14 meals: Breakfast daily, 1 lunch, 3 dinners
Comprehensive sightseeing tours as indicated in itinerary
English-speaking Tour Director and local guides
Map
Click the Day by Day itinerary above (or swipe on mobile devices) to see the experiences that await on each day of your tour.
Flights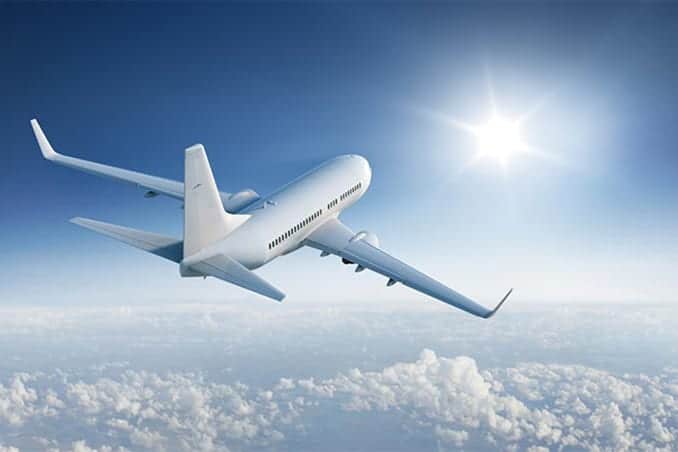 Passengers who purchase flights will depart 1 day before the tour starts and return on the same day as the tour ends.
For flight details, see Before You Depart.
Day 1: Arrive Tokyo (Japan)
Day 2: Tokyo
Day 3: Mt. Fuji & Hakone Excursion
Day 4: Tokyo
Day 5: Tokyo/Takayama
Day 6: Takayama
Day 7: Takayama/Shirakawago/Kanazawa
Day 8: Kanazawa/Kyoto
Day 9: Kyoto
Day 10: Kyoto
Day 11: Depart Kyoto
Book by Jun. 2, 2023 to get the best price.
Prices listed as "with flights" below include round-trip airfare from one or more airports in the USA. Travelers may choose to purchase the tour only, and arrange their own arrival in destination. Please note this may change your tour start date.
* Departures designated as "Guaranteed" may be canceled or rescheduled only under Extraordinary Circumstances, for example in situations deemed to be unsafe or nonviable due to local conditions. See Terms & Conditions for full details.
Rates are per person based on double occupancy.
Single supplement applies when not sharing a room. Select a date above to see the rates for that specific departure.
For more information on this tour, please contact us here or call us during business hours (Monday-Friday from 9:00 am - 7:00 pm Eastern) at 1.800.337.7773.
Reservations and Payments
Reservations can be made online or by phone (1.800.337.7773) and will be confirmed upon receipt of your non-refundable, non-transferable deposit, which must be received at the time of reservation. Deposits are $300 per person. Full payment is due 90 days prior to departure. Space and prices subject to availability. Please see the smarTours Terms and Conditions for complete booking information.
Optional Tours
Customize your trip with these optional tours.
Enhance your trip with our recommended optional tours. Indicated optional tours are available to pre-book when you reserve your trip and can be added to your reservation up to final payment. This is the best option to guarantee your spot on your preferred optional tour! Optional tours require a minimum number of participants. Optional tours are non-refundable unless they do not operate.
Some optional tours can be purchased in-destination and may cost extra. The payment methods and currency information to purchase tours in-destination will be provided on final documentation.
Nara Afternoon Tour
Hiroshima
Featured Accommodations
Keio Plaza Hotel
Hida Plaza Hotel
Ana Crowne Plaza Kanazawa Hotel
RIHGA Royal Hotel Kyoto
Tiffany G
My 10 days in Japan was an unforgettable experience. Thanks to Ueda San for ensuring we were informed with background information before visiting some of the most breathtaking, historical sites. I highly recommend the trip and want to go back again soon.
Cheryl W
Our trip was amazing. Our guide, Akiko, was exceptional. The hotels were excellent & everything was included in the price. Our group of 24 people enjoyed everything.
Mayuri P
My first favorite tour was Japan. I was very glad that the departure was from Lax! Perfect spring weather and full of cherry blossoms. The tour started on April 10 to 22-2017. Everything was perfect about the tour. Hero was very informative and kind and funny. The choice of hotels was very good too. Thanks smartour for excellent tour and Convenient Lax departure!
Mayuri P
This was my first tour to Japan with Smartours. It was great experience from start to finish. The tour guide 'Hero' was very knowledgeable, humorous and kind. In our spare time she would voluntarily suggest places and go with us and give little history about it too! We went on April 10-21, 2017. Weather was awesome and cherry blossoms were stunning. All the hotels were great too! Being vegetarian they made sure I had enough of it. I would definitely travel with this company again and recommend to my friends. The big plus was the flight was from LAX!!
Mayuri P
This was my first tour with Smartour. April 10-21, 2017 perfect season for cherry blossoms. So pleased with the tour and the tour guide was awesome. Her name is Hero. She was very knowledgeable and kind hearted. She took very good care of everyone. She managed to arrange vegetarian food for me everywhere we went. All the hotels were great. Great value for money. Great experience and definitely will do more tours with Smartour.
Lalita
All the hotels were very good. The guide Yoko was excellent. She went out of the way to make us all comfortable.
Anonymous
Our tour director, May was outstanding. My pre- conceived ideas about her country of Japan were totally reversed with succinct, informative illustrations brought to life by our incredible tour !!
Mary
This is our 4 th trip with Smartours and have always been delighted by the experiences and by our tour guides. This trip to Japan was no exception. Kudos to Smartours for putting together such excellent itineraries, lodgings, transports and guides.
Julie
The excursion to Nara tour company needs to have head sets. Huge crowds made listening very difficult to hear our very knowledgable guide. The tour was very rushed - -left quite late (maybe waited for some "no-shows"?), left Nara in the dark. We needed more time!! Suggest not scheduling the Nara trips against the same time for the excursion to Hiroshima. Then we could do both. I have more photos I would be willing to share is request. Did the image post here? Can't tell. Julie Kirby You replied that you would like me to send more photos. Sending one at a time, is not a solution here, Your reply, was a "no reply" address. Please send me and email address where I can send more Japan trip photos. Thanks, Julie Kirby
Anonymous
Good overview of Japan with many great stops (Kanazawa, Takayama). Our tour was a little on the large side with 38 people. The hotels were fine - some great, some good enough. Overall it was a very worthwhile experience.
Manfred R
It is 2 weeks ago that we returned from our "Discover Japan" tour. What a great enjoyment it was, and how lucky we were! We managed to experience the cherry blossoms (Sakurai) in all the towns on the agenda. Even our guide, graceful Yoshimi Ozawa, was amazed about our great luck and exclaimed that two weeks before there was nothing to see. To add to our enjoyment, we were able to see Mount Fuji's upper cone above the clouds. Yoshi (as she wanted to be called by us) was extremely well organized and very eager to share her extensive knowledge of Japans history, customs and living conditions with us. We were duly impressed by the cleanliness of the cities, streets and people. Especially the rail road stations in Tokyo, Kanazawa and Kyoto are far and above in architecture and organization over any that we seen in Europe (let alone here in the US). The visit to the Mitsukushi department store was eye opening. The quality and quantity of the products on offer exceeded anything here in the US. Even more so were the the great number of sales clerks available to help, but not at all "pushy". The hotels were very good and the breakfasts quite sufficient. The included meals were also good. Our concerns of having to spend extensively for meals were unfounded since there were a great variety of lower costs options. Just the long and congested breakfast lines at the New Otani Hotel dimmed the outlook for the day. Having to wait up to 40 minutes, even though there were empty tables, should not be an acceptable condition. Transportation in general , be it by bus or train, was very good. However, We did not understand why the suitcases were moved from Takayama directly to Kyoto, depriving us of them in Kanazawa. We came away from this journey admiring the Japanese people that went through such dramatic changes since the middle of the last century.
DJ G
We just returned last week from our fabulous trip to Japan, and we cannot stop thinking about our incredible adventure. We chose Smartours because a friend of ours has been traveling with them for years going to amazing places such as India, Thailand, and Colombia. She advised us the tour company is very reasonable, a really good value including airfare from NYC, and she guaranteed we would enjoy a safe guided trip which sounded wonderful since we do not speak or read Japanese. On arrival at Tokyo, we met our tour guide, Haruko, who was just amazing. She not only knew about each shrine and temple we visited, but she could answer any question about Japanese culture, history, and legends. She even sang to us one day!! She was just a lovely person who was very patient with all of us. The trip included not only the places we've all heard of but also places we NEVER heard of. The scenery in the Japanese Alps was just breathtaking. The Japanese people are just so kind and gracious. We never felt unsafe even in the big cities. We were totally exhausted each night from the day's activities. There was a lot of walking involved, but my 82-year old Mother did just fine, but she is VERY active. We visited Tokyo, Takayama, Shirakawa-go, Kanazawa and Kyoto using buses and trains to get us around (including the Bullet Train). All of the transportation was top notch and so clean. A full buffet breakfast was included at each hotel which had both Western and Japanese cuisine. Only two dinners were included, but that gave us plenty of time to explore on our own. Our hotel in Takayama even included an Onsen hot springs bath which was heavenly!! Smartours was an excellent value for all that we got. All the hotels were high end. We booked a triple room which worked out GR8. The non-stop flight from NYC was not so grueling on Japan Airlines as they fed us constantly (with wine) and we saw plenty of movies. Anyone considering Japan, certainly consider smarTours.com!!
Ute F
This was an excellent fast paced and all too short tour of a beautiful amazing country. I wish I had visited it much earlier. It is the cleanest and safest place in Asia with the most honest,polite and helpful people. You are never pushed to make a purchase in any of the stores or souvenir shops, no hawkers or children tucking at you to gain their attention. The hotels were excellent and especially the New Otani Hotel in Tokyo would be worth to spend a relaxing vacation in its luxurious surroundings. Our guide was knowledgeable and accommodating. It was a wonderful experience.
Jay C
Pretty good tour, least interesting was Tokyo. The smaller cities were fascinating. Tour guide was excellent and hotels were fine.
Lydia S
This was an amazing experience and the tour guide was informative, up-to-date with what was happening in the area and knew her history of Japan well. I will recommend this trip to all my friends because it is a definitely "must see" travel.
Leave a Review