TOKYO, KYOTO, MT. FUJI, HAKONE, TAKAYAMA, AND KANAZAWA
Experience true beauty in the "Land of the Rising Sun" on this guided Japan tour. All around Tokyo you'll explore ancient architecture and amazing cultural sights. Discover Japan's scenic countryside as you travel through Hakone and stop to admire the splendors of Mt. Fuji. In Takayama, enjoy this small town's quaint history, colorful markets, and stunning views of the Japanese Alps. Take a picturesque drive to visit the historic villages of Shirakawa-go and Gokayama, then head to Kanazawa where you'll delight in even more traditional charms. On your last days of this trip, take a beautiful and exciting journey through Kyoto—admire serene temples, wander through Japanese gardens, and take in all this extraordinary culture has to offer. 4/5 stars on Tripadvisor!
Extend Your Trip! Enjoy our Discover Japan with Osaka tour which includes 2 nights in Osaka, which is often called Japan's "kitchen" for all of its delicious foods.
Did you know you can make this tour private? Find out about pricing and options for groups of 15 or more travelers.
Itinerary at
a Glance
Tour Itinerary:
4 nights in Tokyo
2 nights in Takayama
1 night in Kanazawa
3 nights in Kyoto
Tour Highlights
Meiji Shrine (Tokyo)
Sushi-making class (Tokyo)
Lake Ashi boat ride with views of Mt. Fuji
Ancient town in Takayama
Sake Tasting at the oldest Sake brewery in Japan
Shirakawago (UNESCO World Heritage Site)
Kenrokuen Garden
Exploring Kyoto
Tea Making & Tea Tasting Experience
Cherry blossoms (seasonal)
Your Tour Includes
Optional round-trip airfare from Los Angeles (LAX) including taxes, fees & fuel surcharges
Ground transportation in an air-conditioned motorcoach
Super-Express "bullet" train between Tokyo and Nagoya
Accommodations at first class hotels
15 meals: 10 breakfasts, 2 lunches, and 3 dinners
Comprehensive sightseeing tours and entry fees as per itinerary
Experienced, English-speaking Tour Director and local guides
Map
Click the Day by Day itinerary above (or swipe on mobile devices) to see the experiences that await on each day of your tour.
Flights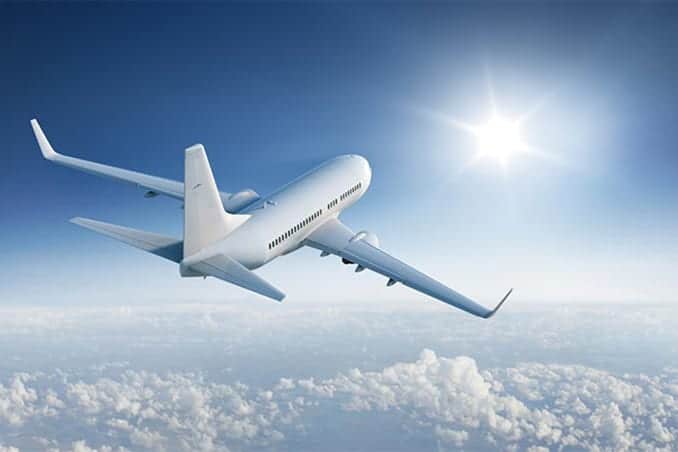 Passengers who purchase flights will depart 1 day before the tour starts and return on the same day as the tour ends.
For flight details, see Before You Depart.
Day 1: Arrive in Tokyo
Day 2: Tokyo
Day 3: Mt. Fuji & Hakone Excursion
Day 4: Tokyo at Leisure
Day 5: Tokyo – Takayama
Day 6: Takayama
Day 7: Takayama – Shirakawago – Kanazawa
Day 8: Kanazawa – Kyoto
Day 9: Kyoto
Day 10: Kyoto at Leisure
Day 11: Depart Kyoto
Save up to $600 per person sitewide while supplies last. Book by Dec. 1st.
Prices listed as "with flights" below include round-trip airfare from one or more airports in the USA. Travelers may choose to purchase the tour only, and arrange their own arrival in destination. Please note this may change your tour start date.
2024 Tours
With Flights
Tour Only

From

$6,299

$5,699

Book Now

Only 2 spots left

From

$4,699

$4,099

Book Now

Only 2 spots left

Flights not available

From

$4,699

$4,099

Sold Out
Join Waitlist

From

$5,899

$5,299

Book Now

Only 3 spots left

From

$4,699

$4,099

Book Now

Only 3 spots left

From

$5,799

$5,199

Book Now

From

$4,599

$3,999

Book Now

From

$6,199

$5,899

Book Now

From

$4,699

$4,399

Book Now

From

$6,099

$5,799

Book Now

From

$4,699

$4,399

Book Now

From

$5,999

$5,699

Book Now

From

$4,699

$4,399

Book Now
Rates are per person based on double occupancy.
Single supplement applies when not sharing a room. Select a date above to see the rates for that specific departure.
For more information on this tour, please contact us here or call us during business hours (Monday-Friday from 9:00 am - 5:30 pm Eastern) at 1.800.337.7773.
Reservations and Payments
Reservations can be made online or by phone (1.800.337.7773) and will be confirmed upon receipt of your non-refundable, non-transferable deposit, which must be received at the time of reservation. Deposits are $300 per person. Full payment is due 90 days prior to departure. Space and prices subject to availability. Please see the smarTours Terms and Conditions for complete booking information.
Optional Tours
Customize your trip with these optional tours.
Enhance your trip with our recommended optional tours. Indicated optional tours are available to pre-book when you reserve your trip and can be added to your reservation up to final payment. This is the best option to guarantee your spot on your preferred optional tour! Optional tours require a minimum number of participants. Optional tours are non-refundable unless they do not operate.
Some optional tours can be purchased in-destination and may cost extra. The payment methods and currency information to purchase tours in-destination will be provided on final documentation.
Nikko Excursion
Nara Excursion
Hiroshima Excursion
Featured Accommodations
Keio Plaza Hotel
Hida Plaza Hotel
Ana Crowne Plaza Kanazawa Hotel
RIHGA Royal Hotel Kyoto
RIHGA Gran Kyoto Hotel
Susan
Eric was a very engaging tour director and did a wonderful job showing us highlights of Japan. Would have been better if he had been secured for this tour earlier to allow his preparation and input to the agenda, as we understand he was a last minute replacement. Reasonable pricing for the range of services, transportation and accommodations.
Linda
See survey input - great value for money and enjoyed trip highlights
Paul S
The trip to Japan had many interesting activities included with the tour. The paper making, Japanese Tea Party, Sushi preparing of food, the design making of chop sticks, the tour guide constantly helping group organizing whatever we needed. Yuki Honda is the best guide that I have had from Smartours. A great asset to you. We enjoyed the different choices of food. We learned the new way of paying for items through machines. The Mt Fuji was not visible the day we visited the area due to fog. The gondola was not working due to repairs. The Pirate ride on the boat was nice. The part the needs to be addressed is the Hiroshima Tour. The number of student in the Hiroshima Museum was terrible. We could not see anything in the museum due to excessive amount of students. Thousands of students from many schools arrived and block all the exhibits. Group could not see anything. Waste of time. The Shrine was a shrine. The deer roaming the area was nice. Very disappoint with the tour to Hiroshima. Not worth the time going and returning. This was a Sunrise tour.
P G
The Tour was wonderful. we saw many sites stayed in great hotels and got to sample the local culture.
TravelArt a
Japan is an amazing modern, clean and well organized country with a glorious tradition to the past. The Temples, shrines and Samurai era buildings are a treasure to behold. We had an "Iciban" (#1) tour guide who went over and above the call of duty to guide us. I did have some problems with the food and some of the activities, but all in all it was a great experience.
Tiffany G
My 10 days in Japan was an unforgettable experience. Thanks to Ueda San for ensuring we were informed with background information before visiting some of the most breathtaking, historical sites. I highly recommend the trip and want to go back again soon.
Cheryl W
Our trip was amazing. Our guide, Akiko, was exceptional. The hotels were excellent & everything was included in the price. Our group of 24 people enjoyed everything.
Mayuri P
My first favorite tour was Japan. I was very glad that the departure was from Lax! Perfect spring weather and full of cherry blossoms. The tour started on April 10 to 22-2017. Everything was perfect about the tour. Hero was very informative and kind and funny. The choice of hotels was very good too. Thanks smartour for excellent tour and Convenient Lax departure!
Mayuri P
This was my first tour to Japan with Smartours. It was great experience from start to finish. The tour guide 'Hero' was very knowledgeable, humorous and kind. In our spare time she would voluntarily suggest places and go with us and give little history about it too! We went on April 10-21, 2017. Weather was awesome and cherry blossoms were stunning. All the hotels were great too! Being vegetarian they made sure I had enough of it. I would definitely travel with this company again and recommend to my friends. The big plus was the flight was from LAX!!
Mayuri P
This was my first tour with Smartour. April 10-21, 2017 perfect season for cherry blossoms. So pleased with the tour and the tour guide was awesome. Her name is Hero. She was very knowledgeable and kind hearted. She took very good care of everyone. She managed to arrange vegetarian food for me everywhere we went. All the hotels were great. Great value for money. Great experience and definitely will do more tours with Smartour.
Lalita
All the hotels were very good. The guide Yoko was excellent. She went out of the way to make us all comfortable.
Anonymous
Our tour director, May was outstanding. My pre- conceived ideas about her country of Japan were totally reversed with succinct, informative illustrations brought to life by our incredible tour !!
Mary
This is our 4 th trip with Smartours and have always been delighted by the experiences and by our tour guides. This trip to Japan was no exception. Kudos to Smartours for putting together such excellent itineraries, lodgings, transports and guides.
Julie
The excursion to Nara tour company needs to have head sets. Huge crowds made listening very difficult to hear our very knowledgable guide. The tour was very rushed - -left quite late (maybe waited for some "no-shows"?), left Nara in the dark. We needed more time!! Suggest not scheduling the Nara trips against the same time for the excursion to Hiroshima. Then we could do both. I have more photos I would be willing to share is request. Did the image post here? Can't tell. Julie Kirby You replied that you would like me to send more photos. Sending one at a time, is not a solution here, Your reply, was a "no reply" address. Please send me and email address where I can send more Japan trip photos. Thanks, Julie Kirby
Anonymous
Good overview of Japan with many great stops (Kanazawa, Takayama). Our tour was a little on the large side with 38 people. The hotels were fine - some great, some good enough. Overall it was a very worthwhile experience.
Leave a Review