SYDNEY, GREAT BARRIER REEF, CAIRNS, MELBOURNE, QUEENSTOWN, MILFORD SOUND, AUCKLAND, AND DUNEDIN
Switch hemispheres and experience all the thrills of a "down under" adventure. You'll immerse yourself in contemporary cities and indigenous cultures, natural wonders and feats of modern architecture. Our escorted tour first whisks you off to New Zealand, where you'll hit the urban gems of Auckland and Dunedin with stops along the way for waterfront towns and an overnight stay on a working farm in the Fairlie. From there, you'll fly across the Tasman Sea to Australia. Here, you'll explore the gardens and history of Melbourne, traverse the Great Barrier Reef—one of the seven natural wonders of the world—and see the famed sites of Sydney, including its iconic Opera House and Harbour Bridge.
For COVID-19 updates, please scroll down to our Before You Depart section.
Did you know that you can
make this tour private
for your friends and family? Find out more about pricing and options for your group.
Itinerary at
a Glance
2 nights in Auckland
3 nights in Queenstown
2 nights in Dunedin
1 night in Fairlie
2 nights in Melbourne
3 nights in Cairns
3 nights in Sydney
Tour
Highlights
Your Tour
Includes
Round-trip international airfare from Los Angeles
Airfare taxes, fees & fuel surcharges
All intra-South Pacific flights, ground transportation and transfers
Accommodations at deluxe and superior first-class hotels
One night accommodation on a New Zealand Farm with dinner (D)
Full buffet American breakfast daily (B)
A welcome dinner in Auckland (D)
A farewell dinner in Sydney (D)
Sightseeing tours including admission fees as indicated in itinerary
English-speaking local guides
Map
Click the Day by Day itinerary above (or swipe on mobile devices) to see the experiences that await on each day of your tour.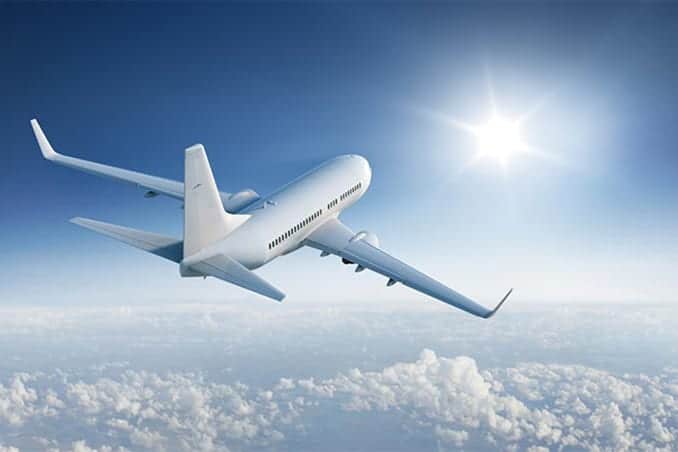 Depart from the U.S.
Your fascinating "Down Under" adventure begins today as you board your flight on the award-winning Qantas Airways. Airfare from the U.S. is included.
En route
Cross the International Dateline and "lose" one day along the way. Don't worry—you'll "regain" it when you fly from Australia back to the U.S. at the end of your journey!
Arrive in Auckland (New Zealand)
Touch down in the lively harbor city of Auckland on New Zealand's North Island. You'll be greeted at the airport and escorted to your upscale city-center hotel where you'll join your tour director for a welcome drink and a brief orientation walk.
Crowne Plaza Hotel or similar
Auckland
Discover this coastal gem's maritime heritage and indigenous people. Join your guide for a drive via Parnell Village to Mission Bay, a seaside suburb boasting a picturesque waterfront. Then journey to Bastion Point for spectacular views of the harbor—one of two that helped earn Auckland its "City of Sails" moniker. You'll also visit the Auckland Museum, where you can learn about the native culture of the Maori—Eastern Polynesians that arrived in New Zealand over 1,000…
Auckland/Queenstown
Time to go island-hopping—flying to South Island's Queenstown, New Zealand's lakeside resort destination surrounded by the Southern Alps. In the afternoon, you'll accompany your tour director on a stroll through this charming town from your postcard-worthy hotel nestled near the shore of picturesque Lake Wakatipu, New Zealand's third-largest lake.
Millennium Hotel Queenstown or similar | Breakfast
Milford Sound Excursion
Queenstown
Today's outing takes you to one of the most scenic spots in the world. First, you'll take a drive along Lake Wakatipu to witness more of its dramatic lightning bolt shape. Then you'll voyage through dense forests and past shimmering Lake Te Anau—New Zealand's largest southern glacial lake. Watch out your window for Fiordland National Park and the Homer Tunnel—a 1.2 km passageway through solid rock that was built over 19 years. When you arrive…
Queenstown
Experience a day on the town your own way—and at your own pace. Looking for something to do that's a little farther afield? You could always visit the famous Walter Peak Sheep Station located on the opposite bank of Lake Wakatipu. Here, you can join a farmyard tour, catch a sheep shearing demo, help feed the farm's wooly residents and watch professional sheep dogs hard at work.
| Breakfast
Queenstown/Arrowtown/Dunedin
After breakfast, you'll say goodbye to Queenstown to travel to nearby Arrowtown. This former gold rush village blends history and nature in perfect harmony. Take time to admire the well-preserved buildings and walk through the leafy streets while you learn about Arrowtown's rich past. As you proceed on your journey, countryside vistas unfold on your way to Kawarau Gorge (hint: watch for bungee jumpers). Then you'll arrive at the top of the Otago Peninsula at…
Dunedin
This morning, you'll set out on an orientation tour of the city. In its center, Dunedin is truly a city of Spires with towers, gables and turrets plus solid, gracious stone buildings, all earning Dunedin the title of the most Victorian City of New Zealand. You'll also enjoy a guided visit to Olveston House, a 35-room mansion built between 1904 and 1906 for David Theomin as an "English country house in the city." In 1966,…
Dunedin/Mt. Cook Region/Fairlie
After breakfast, depart Dunedin and drive to the spectacular Mount Cook region, known as the gateway to the imposing Southern Alps. From there, we'll proceed to Fairlie, a thriving farming region in the heart of the sheep grazing pastures of the Canterbury Plains—where more than 80% of New Zealand's grains and crops are grown. Here you'll enjoy the ultimate local experience, spending the evening on a working farm where your hosts invite you for a…
Depart New Zealand for Melbourne (Australia)
Following a hearty breakfast with your host family on the farm, you'll proceed to the airport and board a flight across the Tasman Sea to Melbourne, Australia. As Victoria's stately capital, Melbourne is renowned for its vibrant culture, spacious parks and beautiful gardens. Relax on the airport transfer to your hotel, ideally located in the heart of this capital city.
Clarion Suites Gateway or similar | Breakfast
Melbourne
On an included morning tour, you'll visit the 150-year-old Fitzroy Gardens that showcase a fine collection of fountains, statues and memorials—as well as Captain Cook's circa-1755 family home. You'll also see the City Square, the Victorian Art Center and the old Parliament House. The balance of the day is dedicated to independent exploration. We recommend the optional excursion to Phillip Island to watch the fairy penguin parade.
| Breakfast
Melbourne/Cairns
Today, you'll board a northbound flight to tropical Cairns, the gateway to the Great Barrier Reef—one of the seven natural wonders of the world. Here you'll check into your hotel, where we encourage you to relax and enjoy the swimming pool—you're in paradise after all!
Pacific Hotel Cairns or similar | Breakfast
Great Barrier Reef Excursion
Your journey begins the moment you board a high-speed catamaran for Green Island, an unspoiled 6,000-year-old coral cay located in the Great Barrier Reef Marine Park. With its unique reef and rainforest environment, this 37-acre island provides a superior tropical experience. In fact, Green Island is the only coral cay on the Great Barrier Reef with a rainforest growing on it! This is home to 126 native plant species, colorful bird life and over 1,500…
Cairns
Spend the day at your leisure right here in tropical Cairns. Or you may choose to take an optional tour aboard a scenic skyrail to the aboriginal village of Kuranda, where you can immerse yourself in the culture or get up close with the local wildlife.
| Breakfast
Cairns/Sydney
Today, you'll depart tropical Cairns for Australia's oldest and most iconic city. Settle into your elegant hotel, ideally located in the city center near the scenic Sydney Harbour, the renowned Opera House that attracts over 8.2 million visitors annually and the enchanting Botanical Gardens. Later, join your tour director for an orientation walk to put your finger on the beating pulse of the city.
Vibe Hotel Sydney Darling Harbour or similar | Breakfast
Sydney
See the many sides of Sydney on a guided tour that hits the architectural highlights, including the Harbour Bridge and celebrated Opera House, as well as the city's natural treasures, such as the Botanical Gardens, historic Rocks area and Bondi Beach—one of the world's most popular shorelines and a haven for surfers. After the tour, you're on your own to see your favorite sights in greater depth or set your own course. Vibe Hotel Sydney…
Sydney
Because there's just so much to see and do in Sydney, we're giving you the full day to explore on your own. One suggestion is an optional tour to the Australian Wildlife Park, where you can hand-feed a kangaroo and cuddle a friendly koala! Music and architectural lovers may want to consider an optional behind-the-scenes tour of the Sydney Opera House. Or you can simply stroll along the waterfront towards the Rocks area to get…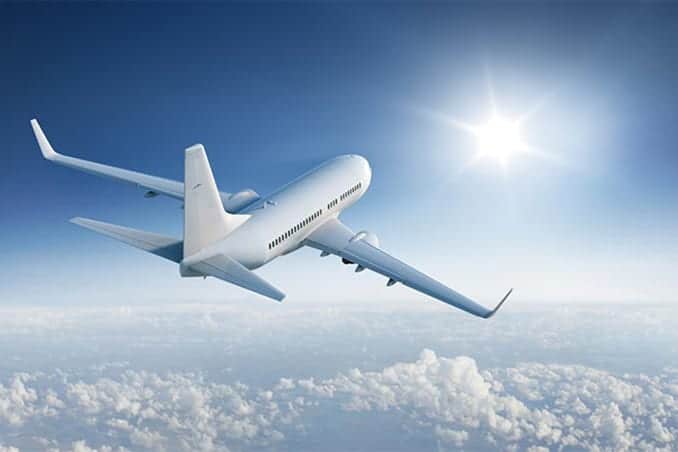 Sydney/USA
Today, bid farewell to "Down Under" and board your return flight. Cross the International Dateline and regain the day "lost" in the beginning of the trip. Your magical Australia tour packages end as you arrive Los Angeles the same day.
| Breakfast
We are working diligently to secure future tour dates and pricing for this itinerary. Please fill out the "Request a Future Date" form linked below and we will notify you once dates are available.
Optional Tours
Customize your trip with these optional tours.
Pricing is subject to change. Payment (non-refundable) should be made in local currency by cash, VISA or MasterCard only. Tours are subject to availability, minimum number of participants, and may not be offered on all departure dates. Once confirmed, missed optional tours are non-refundable. Additional optional tours may be added for your enjoyment.
Queenstown by Night with Skyline Dinner Tour
Queenstown

From approx.

$68

Per Person, dinner included
You'll travel by gondola (cable car) to the top of Bob's Peak, overlooking Queenstown. Here, you'll indulge in a lavish buffet dinner at the Skyline Restaurant while savoring the wonderful views of the town, the lake and the surrounding mountains.
Walter Peak Farm Tour and Cruise
Queenstown

From approx.

$64

Per Person
Board the vintage steamship TSS Earnslaw for an afternoon cruise across Lake Wakatipu to Walter Peak Farm, where you'll enjoy afternoon tea, stroll around the beautiful lakeside gardens, and see farm animals and work demonstrations before steaming back to Queenstown later in the afternoon.
Cruise on TSS Earnslaw and Dinner
Queenstown

From approx.

$96

Per Person, dinner included
All aboard the vintage TSS Earnslaw steamship for a voyage back in time across Lake Wakatipu to Walter Peak Farm. After docking, proceed to one of the elegant dining rooms at the Colonel's Homestead Restaurant overlooking the picturesque Beach Bay. You'll be treated to a feast of authentic New Zealand country cooking before sailing back to Queenstown later in the evening. 
Skippers Canyon Four-Wheel Drive Safari
Queenstown

From approx.

$145

Per Person, refreshments included
Visitors to the Queenstown area never fail to be amazed by the unusual landscape of Skippers Canyon. Following the Shotover River valley, the Skippers Road was hacked by hand through solid rock, and clings to sheer cliff sides with breathtaking drops to the river gorge below. You'll take every hairpin turn along this route and across the spectacular Skippers suspension bridge built in 1900, to the old township of Skippers. This tour delivers magnificent mountain…
Tour of Otago Peninsula, Larnach Castle & Wildlife Cruise
Dunedin

From approx.

$105

Per Person
Embark on a guided afternoon excursion to the scenic Otago Peninsula. From Dunedin, you'll take the spectacular "High Road," offering amazing views of both the Pacific Ocean and Otago Harbor. When you arrive at Larnach Castle, you'll travel back in time on a guided tour of New Zealand's only castle, built in 1871. Learn the scandalous and tragic history of the Castle and why William Larnach took his own life. See the magnificent carved ceilings, antiques…
Phillip Island and Fairy Penguins Express
Melbourne

From approx.

$120

Per Person
Depart your hotel this afternoon and travel to Phillip Island, which boasts the world's largest reserve of fairy penguins. Every evening at sunset, these fairy penguins come home from a long day of fishing at sea to their burrows in the sand dunes. It is a nightly ritual that will enthrall you as you observe this waddling "parade" of 13-inch-tall flightless birds from an elevated boardwalk. After this adorable penguin procession, you'll return to the hotel in…
Michaelmas Cay (Great Barrier Reef) Upgrade
Cairns

From approx.

$93

Per Person, lunch and tea included
Your smarTours program includes a cruise to Green Island on the inner Great Barrier Reef. This optional tour allows you to upgrade to sail aboard a 32-meter luxury catamaran to picturesque Michaelmas Cay for snorkeling on the Great Barrier Reef and an experience you'll never forget. Michaelmas Cay is an isolated sand island surrounded by magical coral gardens pulsating with marine life. There is also plenty to do while staying dry! Explore the Cay and…
Full-Day Kuranda Village and Scenic SkyRail Excursion
Cairns

From approx.

$140

Per Person, lunch and tea included
Begin this fascinating day filled with authentic Australian experiences with a scenic drive to Rainforest Station Nature Park, where you'll learn about the flora and fauna of the rainforest on a guided ride aboard an original amphibious army duck. You'll also immerse yourself in the Aboriginal culture as you attend a vibrant performance of native Pamagirri Dancers and join a Dreamtime walk for insights into this unique culture. You'll have the opportunity to try your…
Harbor Story Cruise
Sydney

From approx.

$40

Per Person
Depart from Circular Quay on a leisurely cruise through the magnificent Sydney Harbor. You'll gain a new from-the-water perspective of the Opera House, the city's skyline and the Harbour Bridge, all while listening to interesting commentary and enjoying complimentary coffee. This cruise is available in the morning (10am, except on Sunday) or afternoon (2:15pm). Please note that transfers to and from pier are not included.
Rocks Guided Walking Tour 
Sydney

From approx.

$25

Per Person
This guided walking tour brings the history of Sydney's convict settlement to life with entertaining stories of Rascals, Rats and Restoration. Your expert Rocks guide will lead you through the fascinating area and show you some of the earliest buildings, including homes of the "well-to-do" and the quaint cottages of the working class. You'll also see historic pubs, once frequented by locals and sailors alike. Guided walks start at 10:30am, 1:30pm and 2:30pm from a…
Australian Wildlife Park
Sydney

From approx.

$70

Per Person
Depart Sydney this morning via the scenic Harbour Bridge and head west of the city to Featherdale Wildlife Park. Here, you'll enjoy an up-close look at some of Australia's one-of-a-kind native animals including koalas, kangaroos, wallaby and emu. Do not miss opportunities to hand-feed kangaroos and have your photo taken with a koala. You'll also come face-to-face with an amazing range of birds and many species of reptiles. On the way back to the city, drive…
BridgeClimb Sydney
Sydney

From approx.

$239

Per Person, photo included
Experience the climb of your life! A professional team will take you on an exhilarating ascent all the way to the top of the Sydney Harbour Bridge (warmly called the Coathanger), where you will pause to take in the unforgettable views from nearly 440 feet above the water. A complimentary souvenir photo of the climb is included, earning you the ultimate bragging rights back at home.
Sunset Dinner Cruise
Sydney

From approx.

$75

Per Person, dinner included
Enjoy dinner with a view. You'll depart King Street Wharf at 5pm to set sail on the magnificent harbor. A 3-course Contemporary Australian a la carte dinner (with set entree) will be complemented by local sparkling and still wine, beer and soft drinks. After dining and enjoying the harbor panoramas, you'll return to King Street Wharf at 6:30pm. Please note that transfers to and from pier are not included.
Featured Accommodations
Crowne Plaza Hotel
Auckland
Surrounded by the city's shopping, theaters and restaurants.
128 Albert Street, Auckland, 1010, New Zealand
Website
Millennium Hotel Queenstown
Queenstown
Located in the heart of the action with scenic city and mountain views.
32 Frankton Road, Queenstown, 9300, New Zealand
Website
Scenic Hotel Southern Cross
Dunedin
The city's largest and most established hotel, complete with on-property casino.
118 High Street, Dunedin, 9016, New Zealand
Website
Clarion Suites Gateway
Melbourne
120 apartment-style suites on the banks of the Yarra River in the heart of the city.
1 William Street, Melbourne, Victoria, 3000, Australia
Website
Pacific Hotel Cairns
Cairns
43 The Esplanade Cairns 4870 QLD Australia
Website
Vibe Hotel Sydney Darling Harbour
319 – 325 Sussex Street
Sydney NSW 2000 Australia
Website
COVID-19 UPDATE
Departing the U.S.: For the safety of everyone in the group, smarTours has implemented some COVID-19 travel requirements which apply to all tours regardless of destination. To learn more, click here.
Returning to the U.S.: In accordance with U.S. entry requirements, smarTours will arrange testing for the group in destination. Full details and requirements can be accessed here. More details including cost will be added when available.
Please note entry requirements are changing rapidly. For up-to-date information, please click the links below.
FLIGHT INFORMATION
Your flights from the U.S. and back are on Qantas Airways. We recommend that you check-in three-and-a-half hours before departure. Please make sure to allow sufficient time for clearing immigration and customs if you are planning a connecting flight. We recommend at least three-and-a-half hours. Please keep in mind that flight schedules are always subject to change.
| | | |
| --- | --- | --- |
| Departure Date | Depart | Return |
| 2022: Jan. 4, Feb. 15, Mar. 15 | TBA | TBA |
ADVANCE SEAT ASSIGNMENT
Qantas Airways does not assign seats in advance. Seat assignments can only be arranged at the airport upon check-in, and smarTours® is not involved with assigning seats. If you have a preferred seating choice, please make sure you check-in for your flight as early as possible.
PASSPORT AND VISA INFORMATION
Your passport must be valid for at least 6 months after the travel date. U.S. citizens require a visa to Australia and New Zealand.
Australia: U.S. passport holders require an ETA (Electronic Travel Authority/visa) to enter Australia. This visa can be secured online before the trip by logging into the official website at https://www.eta.homeaffairs.gov.au/ETAS3/etas. Please follow the procedures as listed on the official website to secure the ETA/Visa and pay online any applicable fees.
New Zealand: U.S. citizens may travel to New Zealand without a visa if they get an NZeTA (New Zealand Electronic Travel Authority) waiver before they travel. For more information and to apply for an NZeTA waiver, please visit https://www.immigration.govt.nz/new-zealand-visas/apply-for-a-visa/about-visa/nzeta.
Non-U.S. citizens should check with the respective consulates as to the most current visa requirements to all their travel destinations. Please remember that it is your responsibility to obtain the necessary travel documents before the trip.
TICKETS AND FINAL DOCUMENTS
Your airline tickets, along with final instructions and some additional travel tips, will be sent to you 7–10 days before the scheduled departure of your tour.
HEALTH REQUIREMENTS
Immunizations are not currently required. However, you may wish to consult your personal physician or local public health authorities as to their suggestions.
CLIMATE
Weather conditions will vary widely in the areas covered on this tour. Generally speaking, seasons "down under" are the reverse of our seasons. (When it's summer in the U.S., it's winter "down under.") Cairns enjoys tropical weather with hot temperatures during their summer (Dec-Feb). Sydney's weather is mild with highs varying from the 60s in their winter to the 80s during their summer. The South Island of New Zealand will be mild during their summer (60s and low 70s) and cool in their winter (high in the 40s). It's always a good idea to dress in layers.
NON-INCLUDED MEALS AND SIGHTSEEING
The hotels used on this tour have several dining choices, from casual cafes to specialty restaurants. Average cost for dinner (excluding drinks) is about $20–$25 per person. Your hotel will accept credit cards for your non-included meals. Optional sightseeing tours and evening activities will be offered.
CREDIT CARDS AND LOCAL CURRENCY
Hotels and some stores accept major credit cards. However, for "street shopping" you will need local currency or U.S. Dollars. Your hotels will be able to exchange cash to local currency. It is recommended that you bring along cash in small denominations.
BAGGAGE
Each passenger may bring one piece of checked-in luggage (suitcase) max. 44 pounds, and one carry-on not exceeding 18"x10"x8". We recommend that you do not overpack and that you take a variety of casual separates with climate and comfort in mind.
Mary G
"We so enjoyed the trip, made special by our tour guides Adrian Oldfield (NZ) and Leonie Brooks (Oz). Both provided more info than we could retain, but they kept trying to keep us informed. They were also happy to join in some of the silly conversations a cohesive group can initiate! SmarTours' diverse choices of sites to visit were commendable, too. But the Farm Stay was superb! The King family gave authenticity to the New Zealand economy. Their food, accommodations, and conversation were delightful."
Evelyn C
"My husband and I recently returned from our New Zealand\/Australia vacation. Although we were apprehensive, because of the present wildfire situation, we decided to proceed with the tour. SmarTours were very informative and kept us apprised of the situation which kept us assured throughout. \r\n\r\nBoth guides (Adrian in New Zealand and Mark in Australia) were fantastic! They were extremely knowledgeable and interesting. They were very helpful with assisting in planning down day activities and going \"over and beyond\" with even the smallest details from informing the group on local transit practices to assisting in booking activities outside of those offered on the tour.\r\n\r\nThe entire group we were with were wonderful and we quickly bonded which enhanced the experience that much more. We both commented that had the tour ended after our first leg (New Zealand), we still would have felt that we had received our money's worth.\r\n\r\nThank you SmarTours!"
I M
"This was a great trip!! New Zealand was very scenic with all the water, mountains and open spaces. The pace of the tour was good., not too taxing or hurried. Great Barrier reef tour will be forever in my memories, since I donned the scuba helmet and went down on the bottom. \r\n\r\nThe people were very friendly and heartwarming. I was apprehensive about the farm tour where we stayed overnight with a local family, but this was another memory that I will forever enjoy. We stayed with a local family and learned about their life on the farm, their children's schooling and had a home made meal of fresh meat and vegetables and a wonderful dessert called Pavlova.\r\n\r\nI also enjoyed Australia also but this tour was basically a city tour and I'm more the scenic type. Not to downplay Sydney and Melbourne which was bustling with people and things to dos and see.\r\n\r\nSo glad I was able to do this trip."
James B
"Overall very good trip to feel some of the countries, towns, and areas familiarity, however, it would be even better if two more days were added to experience the Australia's Outback. The quality of the hotels and travel were very good. The value was good and the trip was what we envisioned, however, it would have been good to have a detailed explanation of the duties of the U.S. Escort versus a Guide. Our escort knew the duties and was somewhat familiar on what was experienced earlier in life but was not that knowledgeable as a guide especially in the bigger cities. All in all a very pleasant experience and I would recommend it."
Lorna
"Attention to detail outstanding. Accommodations outstanding as well. Optional tours very good although we added a trip to the opera since a great opera showing while we were in Sydney. Something management might consider in the future and skip farm stay in NZ. Overall it was a great tour!!! Highly recommend to all. "
E
"Certainly a whirlwind trip and happy memories. NZ landscape is stunning and people we met were so welcoming. The farm stay in Fairlie was a high point. Stays in Australia also gave us new experiences. \r\n\r\nBetty's role was adequate but not outstanding. A number of us felt that she was condescending a few times. I have toured with other companies so I do have a comparison to guides.\r\n\r\nDue to weather, we were unable to go on the Kuranda Skyrail. We paid $172 for the the days activities so I understand that we would receive only a partial refund to compensate for the skyrail. However, I did expect that it would be more than $45. \r\n\r\nAs you may be aware, we had some travel challenges with Qantas. I am not sure I would elect individually to ever travel with them again. Of course, SmarTours is not responsible for that.\r\n\r\nFinally, I would suggest that the tour start in Australia then go to New Zealand. \r\nIt would be better to do the busy cities and activities at the beginning then, as one's energy level wanes, go to NZ which was more relaxing. "
Cornelia
"The trip to New Zealand and Australia were amazing! I would suggest adding a day to each location to be able to explore more. Going that distance from the USA and all the different places to see in country there is just not enough time. So instead of 19 days it would be 25 or so! "
Anonymous
"There were many airport delays with Qantas. At one point they gave all our seats away. We lost 1\/2 day in Auckland. They landed in Townsville instead of Cairns. We had to sit there 8 hours and lost another 1\/2 day. Our tour director was unpleasant. She spoke rudely to many people on the tour. She was unhelpful and confusing. She couldn't be reached in an emergency as she didn't share contact information. We enjoyed both countries and the people on our tour."
Deborah
"The tour of New Zealand and Australia were enlightening. Betty, our tour director, was excellent with directions and keeping us all informed about each days events and times. Betty even arranged scuba diving for me in Cairns and Ziplining in Queenstown, New Zealand. The homestay in New Zealand was a bonus to this trip. I could have stayed longer. Our hotels were excellent and in central locations for easy walking. This was my 11th Smartours trip and I have already booked two more."
Sally
" I was surprised the transportation to the optional tours was not included in the cost of that tour. I also would\u2019ve liked to of had a guide from Australia or New Zealand instead of an American. "
Michael
"I enjoyed the tour very much. Liz, our guide, was professional and gave excellent advice. New Zealand and Australia were new to me and it seemed that the itinerary touched on a pleasing variety of sights, experiences, and locations within the time we had. We also were fortunate to have great travelling companions and good weather. I'm very satisfied with our experience."
Suzanne
"This tour was my first with SmarTours. I liked the tour and was very happy with Liz Moran as our guide. I didn\u2019t see any reason to go to Auckland, just a city. Our \u201cfarm experience\u201d was a bed and breakfast, not a working farm as expected. I loved the four wheel drive in Queenstown on the Wakatipu river. It was a great add on tour. I\u2019m sure you\u2019ve heard how unsatisfactory the hotel in Cairns was. Construction dust everywhere and mold in the air vents. Bad choice of accommodations on your part. "
Anonymous
"This was our 5th Smartours and my rating is \"good\". The trip was exceptional. New Zealand was a wonderful revelation and Australia was fantastic. The tour group was close and friendly. The Tour Escort (note-not \"guide\") certainly got the group efficiently from place to place but was not a resident and therefore provided extremely little insight into the land, the people, the customs, culture, history or society. All this has been provided on previous tours and took my rating down a notch. The escort seemed to be a bit detached from the group and therefore made some of us feel as though we were a bit of a distraction rather than a focus. I urge Smartours to only use residents of the country as tour guides. We travel to learn about other places and cultures and, in my opinion, this was not provided in this instance"
Anonymous
"Amazing trip. Everything was organized and thought out. Only downfalls were staying in Dunedin and our tour guide should have been a native Australian. \r\nThe bus driver in New Zealand was knowledagble about everywhere we went including history and current events. We missed out is Australia not having someone who was extremely familiar with where we visited and knowing the local culture. "
Leave a Review