BEIJING, XIAN, CHENGDU AND SHANGHAI
Like a greatest hits album, our Best of China tour stands as a smarTours® classic. We carefully curated our attractively priced four-city itinerary to capture both ancient and modern China. You won't miss a beat as you sample the architectural treasures of Beijing and discover the astonishing Terracotta Army in Xian. You'll fall in love with the giant pandas in Chengdu and be fascinated by Shanghai, the Paris of the East. From the Great Wall to Yu Yuan Garden, China is a must-see, and our guides will spin a fascinating narrative about its history, culture and way of life as you experience this sweeping, storied destination.
For COVID-19 updates, please scroll down to our "Before You Depart" section.
Did you know that you can
make this tour private
for your friends and family? Find out more about pricing and options for your group.
Itinerary at
a Glance
3 nights in Beijing
2 nights in Xian
2 nights in Chengdu
3 nights in Shanghai
Tour
Highlights
Tiananmen Square (Beijing)
Forbidden City (Beijing)
Summer Palace (Beijing)
Great Wall (Beijing)
Terracotta Army (Xian)
Tang Art Museum (Xian)
Chengdu Research Base of Giant Panda Breeding
Jinli Street (Chengdu)
The Bund (Shanghai)
Yu Yuan Garden (Shanghai)
Suzhou Excursion (Shanghai)
Your Tour
Includes
Round-trip airfare from Los Angeles or New York (passengers may also book this tour without flights)
Airfare taxes, fees & fuel surcharges
All intra-China flights and ground transportation
Accommodation at deluxe and first-class hotels
17 meals: 10 breakfasts, 4 lunches, 3 dinners
Sightseeing tours as described in itinerary
English-speaking Tour Director and local guides
Map
Click the Day by Day itinerary above (or swipe on mobile devices) to see the experiences that await on each day of your tour.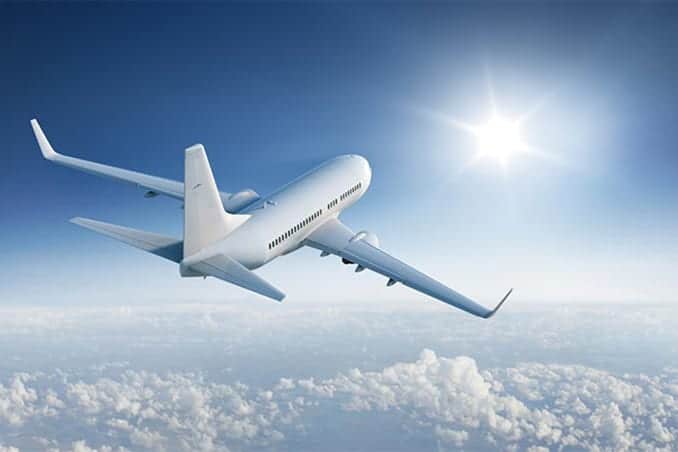 Depart from the U.S.
Take off on a nonstop flight to Beijing. Airfare from the U.S. is included in your tour package.
*Passengers who did not purchase flights will join the tour in Beijing on Day 2.
Arrive in Beijing
After crossing the International Date Line, arrive late afternoon in the capital city Beijing, which so mesmerized the world during the 2008 Summer Olympics. You'll be greeted at the airport and travel to your upscale hotel centrally located in downtown Beijing, within easy access to Tiananmen Square, the largest public square in the world. This evening, your tour director hosts a welcome briefing.
Capital Hotel or similar
Beijing
Today we'll discover the Forbidden City, the largest ancient palatial structure in the world and home of 24 emperors throughout the Ming and Qing dynasties. It is a true architectural masterwork and home to the National Palace Museum. After lunch, we'll see the Summer Palace, a former royal retreat and now a lovely park, where you might consider taking a scenic boat ride on peaceful Kunming Lake. We'll gather for a welcome dinner hosted by…
Beijing
Today, encounter one of the world's wonders: the legendary Great Wall, which stretches nearly 4,000 miles across China and was built more than 2,300 years ago. After you take the cable car up to the Great Wall, you'll have plenty of time to explore this UNESCO World Heritage Site, and take in the vistas. On the way back to Beijing, we'll take a photo stop at the iconic Beijing 2008 Olympic Park, where you'll marvel…
Beijing/Xian
Enjoy the morning at your leisure (perhaps seeing Tiananmen Square, a prime people-watching spot!). Or take an optional Hutong and Temple of Heaven excursion, where you'll explore the city's ancient back alleys via rickshaw before enjoying lunch with a local family in their home. The tour ends with a visit to the Ming Dynasty masterpiece, the Temple of Heaven. Later today, fly to Xian, ancient capital of China for 11 dynasties and historic gateway to…
Xian & Terracotta Army
Ready to see one of the greatest discoveries of the 20th century? You'll be amazed by the Terracotta Army, an afterlife (and life-sized!) army of warriors, chariots and horses built over 2,200 years ago to guard the tomb of Emperor Qin Shi. This architectural treasure was unearthed in 1974 after being discovered by local farmers. Fun fact: each of the 8,000 soldiers differs in gestures and facial expressions. Our next stop is the Tang Art…
Xian/Chengdu
Today we'll board a high-speed train from Xian to Chengdu, the capital of the Sichuan province and once the capital of the Shu Kingdom, and check-in to our hotel. 
Tibet Hotel Chengdu or similar | Breakfast
Chengdu
Today we'll see one of China's natural treasures as we visit the Chengdu Research Base of Giant Panda Breeding. As we learn about efforts to increase the giant panda population, we'll have a chance to see these beloved creatures in settings that imitate their natural habitats. After lunch, we'll take a leisurely stroll down narrow Jinli Street, where you'll find traditional shops selling Shu embroidery, lacquer products, folk handicrafts, curios and calligraphy. Old-world architecture and…
Chengdu/Shanghai
Today we'll catch a flight to Shanghai, the "Paris of the East." On the way to your hotel, we'll catch our first glimpse of this dynamic city, which blends a seaport legacy with sleek 21st-century architecture.
Crowne Plaza Fudan Hotel or similar | Breakfast
Shanghai
We'll start the day with an orientation drive and a stroll along the Bund, the bustling Huangpu River waterfront, followed by a guided walk through Yu Yuan Garden. Take a deep breath and enjoy the rockeries, pavilions and sculpture of this classical Ming Dynasty-era garden, which was created over 400 years ago to be a happy, tranquil place for the owner's parents. The remainder of the day is free for exploration at your own pace.…
Shanghai/Optional Suzhou Excursion
Enjoy a full day to explore Shanghai or join an optional excursion to charming Suzhou, often called "Paradise on Earth." See optional tours for information about this outing, which includes a canal boat ride and garden visit. Gather with your fellow travelers for a festive farewell dinner at a famous local restaurant this evening.
| Breakfast, Dinner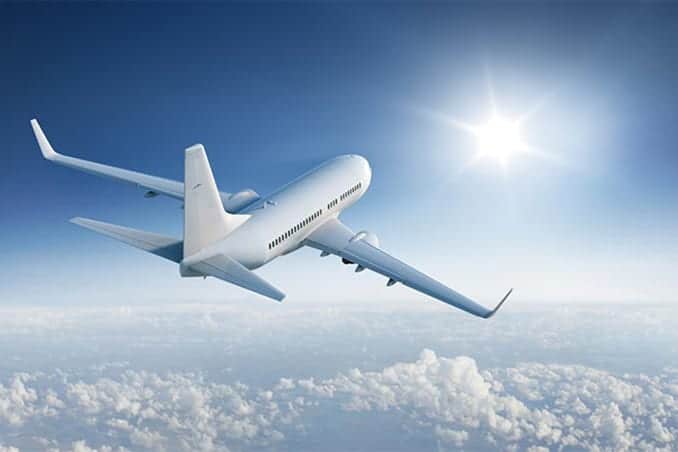 Shanghai/U.S.
Transfer to the airport for your return flight to the U.S. Your Best of China tour comes to an end as you land later today.
*The tour will end for passengers who did not purchase flights today, on Day 12, in Shanghai.
| Breakfast
We are working diligently to secure future tour dates and pricing for this itinerary. Please fill out the "Request a Future Date" form linked below and we will notify you once dates are available.
Optional Tours
Customize your trip with these optional tours.
You will need to decide and pay for any of the tours you wish to participate in while you are in Beijing. Payment should be made by cash (U.S. dollars). You may also pay with credit card (Visa or Mastercard only), but please note that a 4% service charge will be added automatically by the bank to the optional tour prices listed below. A minimum purchase of $150 is required if you wish to use your credit card. Once paid, optional tours are non-refundable. Optional tours listed below may not be available on all departure dates.
Full-Day Hutong (Old Beijing) & Temple of Heaven Tour with Lunch
Beijing

From approx.

$75

Per Person
Go behind-the-scenes for an unforgettable tour of Hutong, the old city of Beijing. You'll ride on a traditional three-wheel cycle (rickshaw) through the labyrinth that comprises this quarter. Walk along ancient back alleys and see where ordinary citizens live side-by-side with gracious old estates once owned by Beijing's old aristocracy. After an included lunch with a local family, visit the Temple of Heaven, a masterpiece of architectural harmony and precision.
AVAILABLE TO PRE-BOOK!
Dumpling Dinner and Tang Dynasty Show
Xian

From approx.

$55

Per Person
On this evening outing, savor a delicious dumpling dinner, a local specialty. Later, delight in a spectacular folklore show featuring music, dances and costumes from the Tang Dynasty.
AVAILABLE TO PRE-BOOK! 
Afternoon Shanghai Tower and Jade Buddha Temple Tour with Lunch
Shanghai

From approx.

$78

Per Person
After an included lunch, see architecture both old and new on a guided afternoon tour. The first stop is the Jade Buddha Temple, which houses exceptional Buddha statues carved out of a single piece of white jade. You'll then continue to China's newest, tallest building—the Shanghai Tower. The second-tallest building in the world (second to only the Burj Khalifa in Dubai), it has the highest observation deck. For an exhilarating experience, ride the elevator to…
Chinese Dinner and Shanghai Acrobats Performance
Shanghai

From approx.

$85

Per Person
Savor a Chinese banquet before delighting in the amazing skills of this renowned troop during an evening performance.
AVAILABLE TO PRE-BOOK!
Full-Day Suzhou Excursion with Lunch
Shanghai

From approx.

$75

Per Person, including lunch
On this memorable excursion, journey by road to the charming canal town of Suzhou, often called "Paradise on Earth." Here you'll embark on a short cruise on the ancient "Grand Canal," enjoy a walk through the old town and a visit to one of Suzhou's most famous Chinese gardens. After lunch, visit a silk workshop to learn about silk production. Return to Shanghai late this afternoon.
AVAILABLE TO PRE-BOOK!
COVID-19 UPDATE
Departing the U.S.: For the safety of everyone in the group, smarTours has implemented some COVID-19 travel requirements which apply to all tours regardless of destination. To learn more, click here.
Returning to the U.S.: In accordance with U.S. entry requirements, smarTours will arrange testing for the group in destination. Full details and requirements can be accessed here. More details including cost will be added when available.
Note: If you are traveling with us on a land-only basis please share your travel plans with us and let us know if you will also need to be tested with the rest of the group.
Please note entry requirements are changing rapidly. For up-to-date information, please click the links below.
FLIGHT INFORMATION
Your departure flights from the U.S. and back are on the following airlines with the corresponding schedules. We recommend you arrive no later than three-and-a-half hours before your scheduled departure time.
Please make sure to allow sufficient time for clearing immigration and customs if you are planning a connecting domestic flight. We recommend at least three-and-a-half hours. Please keep in mind that flight schedules are always subject to change.
Departure Date
Airline
LAX
JFK
Depart
Return
Depart
Return
2022: All Dates
TBA
TBA
TBA
TBA
TBA
ADVANCE SEAT ASSIGNMENT
Air China does not assign seats in advance. Seat assignments can only be arranged at the airport upon check-in, and smarTours is not involved with assigning seats. If you have a preferred seating choice, please make sure you check-in for your flight as early as possible.
LAND-ONLY TRAVELERS
International flights to/from the U.S. are not included. Land-only travelers are responsible for arranging entry and exit flights, as well as their arrival and departure transfers. smarTours cannot be held responsible for any damage caused by air schedule changes and delays. Unused land services are non-refundable.
Main Tour: Land-only services start upon independent check-in at Beijing hotel on Day 2 of the itinerary listed on the tour page. Land-only services end after breakfast at Shanghai hotel on Day 12 of the itinerary listed on the tour page. Please note that smarTours will provide the invitation letters for the specific dates of our tour. If you plan on arriving earlier or staying in the country after the end of our tour, you will be responsible for securing your own invitation letter for the extra time spent in the country.
PASSPORT AND VISA INFORMATION
Travel to China requires a passport valid for at least 6 months after the date of travel. American citizens require a visa to enter China. Non-U.S. citizens should check with their respective consulates as to the most current visa requirements to all their travel destinations. Passengers traveling to China need to have individual visas stamped in their passports. To obtain an individual visa for China, please follow one of the following:
If you prefer to apply for your visa directly with the Chinese Consulate, you will have to apply in person. Chinese Consulates do not accept mailed-in visa applications. Please contact the Chinese Consulate nearest your area for visa requirements and application forms and fees.
If you do not reside close to a consulate, we suggest that you use a visa service to facilitate the processing of the visa. We recommend using CIBT. Please use the following link to download instructions and forms at http://www.cibt.com/home.aspx?Login=50002.
If you do not have access to a computer, and you are not able to apply for your visa in person, please contact CIBT to have a form mailed to you. If you plan to use the services of CIBT and have any questions regarding the application, please call them directly at 800-406-1523.
We recommend that you apply for the visa in person or through CIBT, at least 45-50 days before your scheduled departure to China. If you apply earlier, your visa may expire by the time you are scheduled to take your trip!
PLEASE NOTE: An invitation letter addressed to the Chinese Consulate will be e-mailed to you approximately 50 days prior to your departure date. This invitation letter will include the addresses and telephone numbers of the hotels and land operator in China. You will need to print this invitation and present it with your China visa application. When you send us your final payment, please make sure you provide us with your correct e-mail address on your tour registration form. Also, please note that visa procedures may change at any time. You should check directly with the consulate, or if using CIBT online at www.cibt.com, for the most up-to-date instructions before submitting your paperwork. Please remember that it is your responsibility to obtain the necessary travel documents before the trip.
TICKETS AND FINAL DOCUMENTS
Your airline tickets, along with final instructions and additional travel tips, will be sent to you 7–10 days before the scheduled departure of your tour.
HEALTH REQUIREMENTS
Immunizations are not currently required. However, you may wish to consult your personal physician or local public health authorities as to their suggestions.
CLIMATE
Expect temperatures averaging in the 30s and 40s in December, January and February; 50s and 60s in March and November; 60s and 70s in April, May, September and October; and 80s in June through August.
NON-INCLUDED MEALS
The hotels on this tour offer dining choices ranging from coffee shops to specialty restaurants. Average cost for dinner (excluding drinks) at a coffee shop is about $15–$20 per perosn. Your hotel will accept credit cards for your non-included meals.
CREDIT CARDS AND LOCAL CURRENCY
Hotels and some stores accept major credit cards. However, for "street shopping" you will need local currency or U.S. Dollars. Your hotels will be able to exchange cash to local currency. It is recommended that you bring along cash in small denominations.
BAGGAGE
Each passenger may bring one piece of checked-in luggage (suitcase) max. 44 pounds, and one carry-on not exceeding 18"x10"x8". We recommend that you do not overpack and that you take a variety of casual separates with climate and comfort in mind.
Peggy M
"Tour and guides were EXCELLENT!! Value for the money was EXCELLENT! I really feel I did see the very best of China, both in historic sights and interesting industries such as silk, pearls, jade and tea. Modern Shanghai waterfront was amazing. Food was average except for all hotel breakfasts were fabulous and the meal in the Hutong in Beijing with the family was excellent. AirChina food was awful. "
Penelope
"Our guide was wonderful as well as the different guides who joined us in different cities. The hotels were exceptional."
Philip K
"Apart from the China Air delay, which we now know was an unexpected weather difficulty, the tour, the tour guide, the daily guides and bus drivers were all first rate ( read-excellent). We certainly could not have ever done anywhere near as well on our own. a 5 -star tour experience!!"
Jose R
"Great tour\u203c\ufe0f\r\nThe best tour guides, very helpful and insightful.\r\nI can\u2019t wait to visit China once again."
Leave a Review