BURJ KHALIFA, GRAND MOSQUE, DESERT SAFARI, BEDOUIN CAMP
If you appreciate big, bold, and unabashedly spectacular, consider this escorted Abu Dhabi and Dubai tour package from the U.S. Just 50 years ago, Abu Dhabi could be best described as a fishing village. Thanks to enormous wealth due to its oil reserves, the UAE's largest emirate has transformed into an impressive destination you have to see to believe. Dramatic Dubai is developing rapidly too. Embodying progress—and excess—it's become a truly global, open society where visitors immerse themselves in exciting possibilities. Experience all of the must-sees, as your smarTours® guide provides context, dining ideas, and personalized tips on maximizing your free time.
The World Expo in Dubai
Departures that take place between October 1, 2021 through March 31, 2022 will include 1-day World Expo tickets! Please refer to Day 5 & 7 of the 2021 itinerary for an amended itinerary. All original sightseeing is still included.
For COVID-19 updates, please scroll down to our "Before You Depart" section.
Did you know that you can
make this tour private
for your friends and family? Find out more about pricing and options for your group.
Itinerary at
a Glance
Overnight flight
3 nights in Abu Dhabi
4 nights in Dubai
Tour
Highlights
Fish Market (Abu Dhabi)
Corniche and waterfront (Abu Dhabi)
Sheikh Zayed Grand Mosque (Abu Dhabi)
Dhow Dinner Cruise (Abu Dhabi)
Dubai Marina and Palm Jumeirah (Dubai)
Atlantis hotel and Lost Chambers Aquarium (Dubai)
Dubai Museum and Abra ride (Dubai)
Burj Khalifa "At the Top" experience (Dubai)
Desert safari, Bedouin campsite and BBQ dinner (Dubai)
Your Tour
Includes
Round-trip flight from New York (JFK) (passengers may also book this tour without flights)
Airfare taxes, fees & fuel surcharges
Tourism Dirham Fee in Dubai
Accommodations at deluxe hotels
5-star hotels in Dubai and Abu Dhabi
12 meals: 8 breakfasts, 4 dinners
Comprehensive sightseeing as per itinerary
Experienced English-speaking Tour Director
Ground transportation
Map
Click the Day-by-Day itinerary above (or swipe on mobile devices) to see the experiences that await on each day of your tour.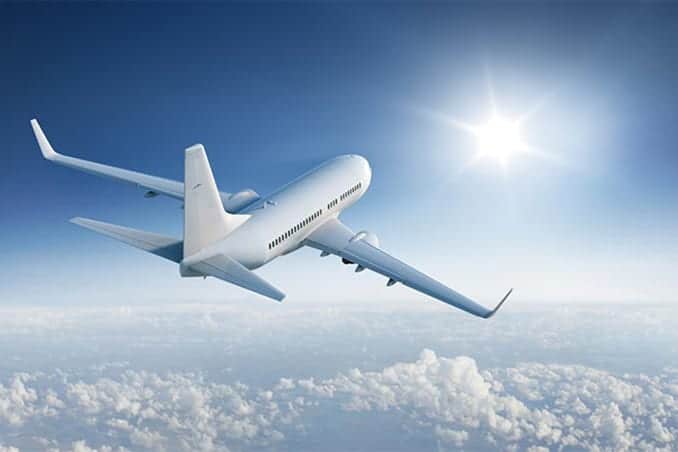 Depart from the U.S.
Your Dubai & Abu Dhabi adventure begins with an overnight flight to Abu Dhabi. Your tour includes round-trip airfare from the U.S.
*Passengers who did not purchase flights will join the tour in Abu Dhabi on Day 2.
Arrive in the United Arab Emirates
Your flight lands in Dubai this morning. Before heading to Abu Dhabi, enjoy breakfast in Dubai. Upon check-in at the hotel, you will have some free time before meeting with your fellow travelers for a welcome dinner.
Southern Sun Abu Dhabi Hotel or similar | Breakfast, Dinner
Abu Dhabi City Tour and Dhow Dinner Cruise
After breakfast at your hotel, embark on an Abu Dhabi city tour. Discover its striking architecture, reflecting distinctly Islamic themes and captured using modern materials. Learn how oil has been central to the development of Abu Dhabi and the UAE. See an authentic fish market come alive with sorters and traders and, on a drive along the Corniche waterfront, a breathtaking city view. Visit the stunning Sheikh Zayed Grand Mosque, which fuses styles from different…
Abu Dhabi at Leisure or Optional Abu Dhabi Panoramic Tour
Delight in a day of free time. Dive into more of Abu Dhabi, or relax at your luxurious hotel. Perhaps, select our Abu Dhabi Panoramic Tour—please refer to "Optional Tours" for more details.
| Breakfast
Abu Dhabi/Dubai
This morning, check out of your hotel to head to Dubai! This day you will have a photo stop at Burj Al Arab Beach – From here you will have a fantastic view over the famous 7-star hotel Burj Al Arab and take pictures of it on the background. Next stop: the sensational Atlantis hotel to navigate the Lost Chambers Aquarium, a labyrinth of elaborately themed chambers with mysterious artifacts and fascinating marine life. Then…
Dubai Heritage and Modern Dubai City Tour (Including Burj Khalifa "At the Top")
Today, savor Dubai's rich blend of old and new. Pass by Al Fahidi Historical Neighbourhood, one of its most picturesque heritage sites. Proceed to Al Fahidi Fort, Dubai's oldest standing building and home to the Dubai Museum, and witness the city's intriguing story. Continue your journey by abra (traditional boat or "water taxi"), crossing the Dubai Creek toward the Spice Souk (market), followed by the glittering Gold Souk, to shop for treasures. After lunch on…
Desert Safari & Bedouin Campsite
After a morning at leisure, embark on an exciting desert safari! Your safari guides will whisk you away in 4-wheel drive vehicles into the golden sand dunes of Arabia. Savor the sunset overlooking the desert, and continue on to a Bedouin campsite for camel riding, henna design, a delicious BBQ dinner and more. Be enchanted by a belly dancer performing to classic Arabian rhythms. For departures that take place between October 1st, 2021 and March…
Dubai At Leisure
A full day of free time in Dubai. Spend it checking out city sights and activities. Or, if you like to take an optional tour today, note that you must choose between the Guided Sharjah City Tour With Lunch or the Lunch at Sheikh Mohammed Centre for Cultural Understanding as these take place at the same time.
| Breakfast, Dinner
Depart Dubai/Arrive in the U.S.
Bid farewell to Dubai this morning, as you transfer to the airport and board your return flight. Your memorable journey concludes as you touch down in the U.S. later today.
*The tour will end for passengers who did not purchase flights on Day 9 in Dubai.
| Breakfast
Book by Jan. 28, 2022 to get the best price. The starting prices below reflect a $100 discount applied when you pay by echeck.
Prices listed as "with flights" below include round-trip airfare from New York (JFK) for 2022 departures. Travelers may choose to purchase the tour only, and arrange their own arrival in destination. Please note this may change your tour start date.
Because we can't secure airline pricing more than a year in advance, 2023 dates and prices listed below are for the tour only. Once flights are available, we'll notify you of your options.
2022 Tours
Tour Only
With Flights
—

From

$1,999

$1,499

From

$2,999

$2,499

Sold Out
—

From

$1,999

$1,499

From

$2,999

$2,499

Sold Out
—

From

$1,899

$1,399

From

$2,899

$2,399

Select
—

From

$1,899

$1,399

From

$2,899

$2,399

Select
—

From

$2,099

$1,599

From

$3,099

$2,599

Sold Out
—

From

$1,899

$1,399

From

$2,899

$2,399

Select
—

From

$1,899

$1,399

From

$2,899

$2,399

Select
—

From

$1,799

$1,299

From

$2,799

$2,299

Select
—

From

$1,999

$1,499

From

$2,999

$2,499

Select
—

From

$1,899

$1,399

From

$2,899

$2,399

Select
—

From

$1,999

$1,499

From

$2,999

$2,499

Select
2023 Tours
Tour Only
With Flights
—

From

$1,899

$1,399

From

$2,899

$2,399

Select
—

From

$1,899

$1,399

From

$2,899

$2,399

Select
—

From

$1,799

$1,299

From

$2,799

$2,299

Select
—

From

$1,899

$1,399

From

$2,899

$2,399

Select
—

From

$1,899

$1,399

From

$2,899

$2,399

Select
Rates are per person based on double occupancy.
Single room supplement is $599.
May 2 2023 Departure: Single room supplement is $449.
The World Expo in Dubai
Departures that take place between October 1, 2021 through March 31, 2022 will include 1-day World Expo tickets. Please refer to Day 5 & 7 for an amended itinerary. All original sightseeing is still included.
For more information on this tour, please contact us here or call us during business hours (Mon-Fri, 9:00am – 5:30pm EST) at 1.800.337.7773.
Reservations and Payments
Reservations can be made by phone (1.800.337.7773) and will be confirmed upon receipt of your non-refundable, non-transferable deposit, which must be received at the time of reservation. Deposits are $99 per person for all 2021 departures, and $300 per person for all 2022 departures. Full payment is due 90 days prior to departure. Baggage fees may apply. Space and prices subject to availability. Please see the smarTours Terms and Conditions for complete booking information.
Optional Tours
Customize your trip with these optional tours.
*NEW* Indicated optional tours are now available to pre-book when you reserve your trip. This is the best option to guarantee your spot on your preferred optional tour!
Availability and pricing are subject to change. Optional tours require a minimum number of participants in order for the tour to operate. If you choose to book your optional tour while on your trip, payments are non-refundable and should be made by cash or credit card (VISA, MasterCard or AmEx, subject to service charge).
Panoramic Abu Dhabi City Tour
Abu Dhabi

From approx.

$87

Per Person, transfers included
Begin at Heritage Village, to explore life here in the past, before oil was discovered. Later, visit the Louvre Abu Dhabi*, an art and civilization museum, the first of its kind in the Arab world, bringing together different cultures to shine a light on humanity's shared stories. Next stop: Yas Mall, Abu Dhabi's ultimate retail experience and home to the region's largest international department store. We'll stop for a photo outside the Ferrari World theme…
Guided Sharjah City Tour With Lunch
Dubai

From approx.

$60

Per Person, transfers included
Named by UNESCO as the Cultural Capital of the Arab World, Sharjah has perfectly kept its core values and heritage intact through the years even as it moves forward into the modern world. A must for everyone looking to understand Arabian culture in its rawest, most sacred form, this tour of Sharjah will open up a charming world of rich traditions for you. 2022 Departures: If you would like to take this optional tour, note…
Lunch at Sheikh Mohammed Centre for Cultural Understanding – Half Day
Dubai

From approx.

$88

Per Person, transfers included
Enjoy traditional Emirati cuisine and conversation in our interactive cultural experiences hosted by our Emirati presenters inside the traditional houses of Sheikh Mohammed Centre for Cultural Understanding, located in one of Dubai's oldest communities, Al Fahidi Historical Neighbourhood. 2022 Departures: If you would like to take this optional tour, note that you will not be able to do the Guided Sharjah City Tour With Lunch as these take place at the same time. AVAILABLE TO PRE-BOOK…
Featured Accommodations
Le Royal Méridien Abu Dhabi
Abu Dhabi, UAE
Sheikh Khalifa Street, PO Box 45505, Abu Dhabi United Arab Emirates
Website
Hyatt Regency Dubai Creek Heights
Hyatt Regency Dubai Creek Heights is a 5-star hotel with two iconic towers overlooking the historic creek and city skyline.
PO Box 5668 • Dubai, United Arab Emirates
Website
COVID-19 UPDATE
Departing the U.S.: For the safety of everyone in the group, smarTours has implemented some COVID-19 travel requirements which apply to all tours regardless of destination. To learn more, click here.
All Travelers: All travelers from the United States to the United Arab Emirates must present a negative COVID-19 PCR test within 72 hours of their flight departure, regardless of vaccination status.
Returning to the U.S.: In accordance with U.S. entry requirements, smarTours will arrange testing for the group in destination. Full details and requirements can be accessed here. More details including cost will be added when available.
Note: If you are traveling with us on a land-only basis please share your travel plans with us and let us know if you will also need to be tested with the rest of the group.
Please note entry requirements are changing rapidly. For up-to-date information, please click the links below.
FLIGHT INFORMATION
Your flights between the U.S. and UAE will be on the below airlines.
Please make sure to allow sufficient time for clearing customs and immigration if you are planning a connecting flight. We recommend at least three-and-a-half hours. Please note that flight schedules are subject to change without prior notice.
Date
Airline
JFK

Depart

Return

2021: Oct. 26
Emirates Airline
10:00PM
3:00PM
2021: Nov. 16, Dec. 7, Dec. 14
Etihad Airways
10:00PM
4:00PM
2022: Jan. 11, Jan. 18, Feb. 15
Emirates Airlines
10:30AM
2:00PM
2022: Mar. 8
Emirates Airlines
10:30AM
2:30PM
2022: Mar. 29
Emirates Airlines
11:15AM
2:30PM
2022: May – Nov.
Emirates Airlines
TBA
TBA
2023: All Dates
TBA
TBA
TBA
ADVANCE SEAT ASSIGNMENT
The above airlines do not assign seats in advance. Seat assignments can only be arranged at the airport upon check-in. If you have a preferred seating choice, please make sure you check-in for your flight as early as possible.
LAND-ONLY TRAVELERS
International flights to/from the U.S. are not included. Land-only travelers are responsible for arranging the entry and exit flights, as well as their arrival and departure transfers. smarTours cannot be held responsible for any damage caused by air schedule changes and delays. Unused land services are non-refundable.
Main Tour: Land-only services start upon independent check-in at your Abu Dhabi hotel on Day 2 of the itinerary and end after breakfast at your Dubai hotel on Day 9.
PASSPORT AND VISA INFORMATION
You must possess a passport valid for at least 6 months after the date of travel. Your passport must contain at least one blank page for the UAE entry stamp. No visa is required for U.S. or Canada passport holders. As of October 13, 2020, the UAE government now requires visitors to show proof of their hotel accommodation booking and return flight upon arrival. Prior to travel, please print your final documents with the hotel and return flight information to present upon arrival. Visitors who do not have the required documentation to present must have $600 USD cash on hand to enter the country. Non-U.S. citizens should check with the respective consulates as to the most current visa requirements to all their travel destinations.
If you are a citizen of a foreign country that requires a visa to the UAE, we are able to secure the visa through our UAE land operator at a cost of $100 USD (included on your invoice and paid directly to smarTours with your final payment). You must email the following to uaevisa@smartours.com no later than 75 days prior to your departure and include your travel dates in the subject line. Unfortunately, we cannot accept these documents by mail.
Clear, scanned color passport copy (photograph of passport not allowed)
Passport-size (2″ x 2″) color picture in JPEG format, with a file size less than 38 KB (no zip files)
Please remember that it is your responsibility to obtain the necessary travel documents before the trip.
TICKETS AND FINAL DOCUMENTS
Final instructions and additional travel tips will be sent to you 14-21 days before the scheduled start of your tour via email. If you have not received your final documents, please check your spam folder or contact smarTours.
HEALTH REQUIREMENTS
Immunizations are not currently required; however, you should consult your personal physician, local public health authorities or the Center of Disease Control (CDC) as to their suggestions.
CLIMATE & CLOTHING
The UAE has a very warm climate, and we recommend that you bring comfortable clothing. Certain religious sites require a dress code (specifically, long sleeve shirts and long pants or floor length skirts). The temperature in January and February is in the mid 60's; March, April, November, and December is in the 70's; May and October is in the 80's, and September is in the low 90's.
NON-INCLUDED MEALS
Your Tour Director will be happy to offer suggestions for restaurants for non-included meals. The average cost for dinner (excluding drinks) in a restaurant is about $20-25 per meal, per person. Your hotels will accept credit cards for non-included meals.
CREDIT CARDS AND LOCAL CURRENCY
Hotels and most stores accept major credit cards.  However, for "street shopping" you will need local currency or U.S. Dollars (UAE only).  The best place to get local currency is at ATMs. It is recommended that you bring along cash in small denominations.
BAGGAGE
Each passenger may bring one piece of checked-in luggage (suitcase) max. 44 pounds, and one carry-on not exceeding 18″x10″x8″. We recommend that you do not overpack and that you take a variety of separates with climate and comfort in mind.
Check out photos of the highlights of this trip of a lifetime!
smarTours6 years ago
donnell
Great trip...Great guide
Jeannie F
My son and I had a wonderful time. Mohammed our Tour Guide was exceptional couldn't have ask for a better tour, not to mention the wonderful people we met on our trip. My customer service experience with Smartours has some hiccups, but overall that didn't stop us from having a great time. I will be traveling with them again in the further. thanks much.
THERESA
Everything was outstanding. The featured activities were all more than expected. The quality of the hotels and means of travel was also top notch. Our guide was personable, knowledgeable, and extremely thoughtful. I highly recommend this trip and the tour company.
Rachel
The package trip to Dubai was an excellent value for the money and the sights. It had sightseeing tours included in the package that were informative and of great value. The bus was very comfortable, the tour guide was very knowledgeable and had a great personality. It was a great experience and the sights were incredible! Would recommend this tour to my friends.
Natasha
An awesome trip to Abu Dahbi and Dubai! Very fortunate to have Mohamed as a tour guide, he is very knowledgeable and proud of his country!
Nicholas
Mohammed, our guide, was wonderful, peronable and knowledgeable. The boat cruise was a waste of time and the food, which was supposed to be seafood, was meat that looked like it had been reheated 5x. The 4x4 in the desert was fun but a little long and required too much waiting around. The belly dancer was vey good but the rest of the entertainment was not, especially the 2 guests who sang happy birthday on the stage for 10 minutes.
Charles
Our Tour Guide Mohamed was excellent. He was very knowledgeable about the country and the Muslim religion. Our bus driver was also excellent. The hotels were average and not in good locations. We were expecting more, especially in Dubai where you can stay in nice hotels very reasonably. . We have been on other Smartours and stayed in nicer hotels. The staff in the hotels were nice. The hotel in Abu Dhabi was better than the one in Dubai, even though it was a Hyatt. The rooms were tired in appearance and the hotel was far away from places one would like to visit. It was nice to have the subway close by, so you did not have to take a taxi everywhere. The trip to Sharjah was well worth it and should be included in the trip. The evening boat ride was not very good and food was poor. They swapped out overdone meat for seafood. It was a cold night so most people stayed in the boat and it was hard to see the sights outside. We did not do any of the extra excursions. So much to do in Dubai, it was worth staying in the city and taking advantage of the sights.
Sharon
Great tour and a good value. Hotels were nice, but the Hyatt in Dubai was in a poor location in old town, too far way from the mainstream of action.
Shirley
The tour itself was good however we had more free time than any tour that I have ever been on before and we had no access to the guide at that time as he was off site. We do not have International cell Service. Mohammed did not recommend the optional in Aba Dhabi. The optional in Dubai was one of the highlight and I think it should have been made inclusive of the tour. Our Cuba tour was outstanding with smart tours and we are planning on going to Ireland in July
Irene
We had a great trip to Abu Dhabi and Dubai. We enjoyed seeing the beautiful mosque and new Louvre Museum. Dinner in the Emirates Palace was good. Dubai was awesome. The city was amazing.oman trio was relaxing. My husband had a successful fly fishing trip in Dubai. He caught Queenfish. I took a side trip to Jumeriah. It was nice to see where average people lived. The museum was informative. A good trip done by Smartours.
Cleveland
I have truly enjoyed this trip to Dubai and Abu Dhabi. It was well planned and organized with a knowledgeable tour guide, Tareq. The hotels were spacious, beautiful, comfortable, and well located in these cities. The food was delicious and there was enough for all of us. The tours and cruises were properly designed to teach our visitors about the cultural and social history of the UAE., and they were informative and full of invaluable historical facts about the people of the UAE. Thanks for a great time, and I am presently encouraging my family and friends to travel with your tours in the future.
Rachel W
Muhammed was an excellent guide.
Dorothy H
Didn't want another week to end without informing you about the absolutely wonderful vacation of a lifetime in Abu Dhabi and Dubai! I cannot express in words the extraordinary tour our group experienced. From the beginning until the actual date of our trip (April 2-10, 2018) my experience with Smartours was phenomenal. Suzanne was wonderful in working with me for my birthday celebration group! She kept us on task and on time with deadlines, And even when it seemed I wasn't going to have enough for the private group, she encouraged me, going the extra mile to make it happen! Once we arrived, our tour director (Mohammed Saleem) went above and beyond providing our group with exceptional service! He represented Smartours with skill and expertise. He shared his impressive knowledge of culture and history of the region and encouraged us to ask questions about things we didn't understand. He was patient and kept us together and made sure no one was left behind, and that was no easy task. My travel group was consisted of people of all ages, some in their 20's, 30's, 50's, 60's and 70's. Having the right tour director can make a trip fun and exciting or dull, boring and frustrating. Mohammed was outstanding in engaging everyone in our group. He was truly the best Tour Director "In the WORLD" (inside joke). I highly recommend taking a PRIVATE group on this excursion. It is truly a wonderful opportunity. We have made new friends and created memories that will last a lifetime! Don't be surprised when you receive a lot of inquiries about other groups wishing to go to Dubai! I have passed along your information to everyone who asks! Thank you Smartours!
Roger S
I was on the Dubai/Abu Dhabi tour from April 10th though the 17th. Tareq was our guide. He was quite an educator, and the tour was very well-organized. The hotels were terrific.
Linda M
I was absolutely amazed at both Abu Dhabi and Dubai. First the Emirates flight was why they are always listed in the top 10 airlines. Great service and great plane. Shirley our tour guide was there to meet us and was exceptional during the entire tour. Always able to answer questions besides being helpful and friendly. The Grand Mosque in Abu Dhabi was incredibly beautiful. Dubai for a city built in the last 14 years was amazing. The optional tour to Oman was very interesting traveling through the different Emirates and through the desert. Massive buildings and then the camel market were a stark contrast!!! Everything on this tour was exactly as expected with first class hotels and food. This is my 6th tour with Smartours and plan another next year.
Leave a Review