BEIJING, XIAN, SHANGHAI, GUILIN, YANGTZE RIVER CRUISE AND HONG KONG
How can you begin to discover a country so vast, so ancient, so diverse? Our China tour with Yangtze River cruise doesn't waste a moment, ensuring that you'll experience the most intriguing, renowned sights on what is truly a trip of a lifetime. Count on your smarTours® guides to navigate the innumerable details of travel in China and add nuanced narrative to everything you'll see—from Tiananmen Square to the Terracotta Army, the Great Wall to giant pandas. We'll break the trip to meander along the fabled Yangtze, China's longest river, on a scenic four-night cruise. And we're not done yet! We wisely complete this escorted package with a visit to colorful, hectic, exciting Hong Kong.
For COVID-19 updates, please scroll down to our Before You Depart section.
Did you know that you can
make this tour private
for your friends and family? Find out more about pricing and options for your group.
Itinerary at
a Glance
2 Nights in Shanghai
3 Nights in Beijing
2 Nights in Xian
4-Night Yangtze River Cruise
2 Nights in Guilin
3 Nights in Hong Kong
Tour
Highlights
Your Tour
Includes
Round-trip airfare from the Los Angeles (flights from New York-JFK at additional cost) (passengers may also book this tour without flights)
Airfare taxes, fees & fuel surcharges
All intra-China flights and ground transportation
Accommodation at deluxe hotels
Deluxe Yangtze River cruise aboard Victoria Cruises Premier ship in outside cabin with picture window and private balcony.
35 meals: 16 full-buffet American breakfasts, 10 lunches, and 9 dinners
Comprehensive sightseeing tours, admission fees included
All shore excursions
English-speaking Tour Director and local guides
Map
Click the Day by Day itinerary above (or swipe on mobile devices) to see the experiences that await on each day of your tour.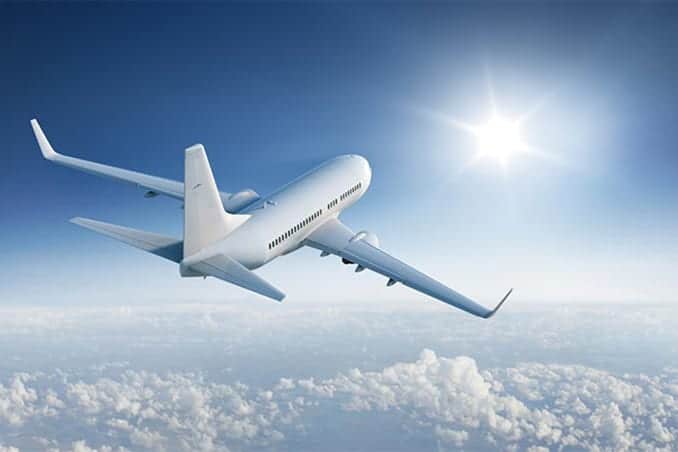 Depart U.S.
Take off in the afternoon on a nonstop flight to Shanghai. Airfare from U.S. is included in your tour package.
*Passengers who did not purchase flights will join the tour in Shanghai on Day 2.
Arrive in Shanghai
After crossing the International Date Line, you'll arrive late afternoon in the "Paris of the East." After being greeted at the airport, you'll be escorted to your hotel, getting a first glimpse of this dynamic city, which blends a seaport legacy with sleek 21st-century architecture. This evening, your Tour Director hosts a welcome briefing. 
Crowne Plaza Fudan Hotel or similar
Shanghai
We'll start the day like the locals do—with morning exercise. Ours will be in the form of a guided stroll along the Bund, the bustling Huangpu River waterfront, followed by a walk through Yu Yuan Garden. Take a deep breath and enjoy the rockeries, pavilions, and sculptures of this classical Ming Dynasty-era garden, which was created over 400 years ago to be a happy, tranquil place for the owner's parents. The remainder of the day…
Shanghai/Beijing
A morning visit to the acclaimed Shanghai Museum introduces us to amazing ancient Chinese art and artifacts, from bronze and jade to calligraphy and coins. After lunch, we'll fly to the capital city Beijing, which so mesmerized the world during the 2008 Summer Olympics. Our hotel is centrally located in downtown Beijing, with easy access to Tiananmen Square, the largest public square in the world.
Capital Hotel or similar | Breakfast, Lunch 
Beijing and The Great Wall
Beijing and The Great Wall Today, encounter one of the world's wonders: the legendary Great Wall, which stretches nearly 4,000 miles across China and was built more than 2,300 years ago. After you take the cable car up to the Great Wall, you'll have plenty of time to explore this UNESCO World Heritage Site, and take in the vistas before heading to the Summer Palace, a former royal retreat of the Empress Dowager. Later on,…
Beijing
Take advantage of a free day to explore Beijing as you wish. On an optional Hutong and Temple of Heaven excursion, you'll explore the city's ancient back alleys via rickshaw before enjoying lunch with a local family in their home. Last stop on this smarTours option: a visit to the Ming Dynasty masterpiece, the Temple of Heaven.
| Breakfast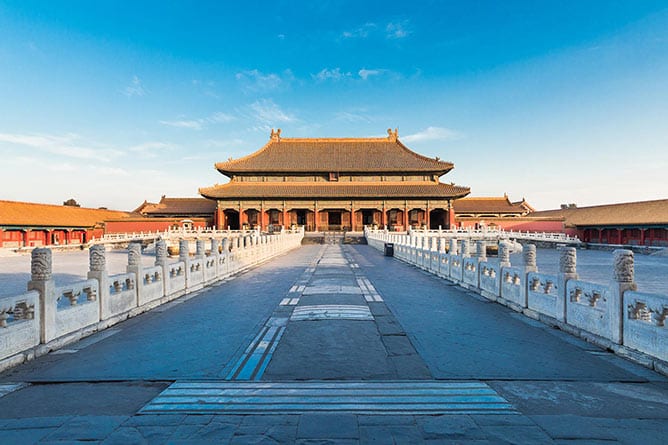 Beijing and Xian
A visit to Beijing isn't complete without seeing Tiananmen Square. Surrounded by impressive buildings and monuments, this vast square is a prime people-watching spot. We'll then join a local expert to discover the Forbidden City, the largest ancient palatial structure in the world and home of 24 emperors throughout the Ming and Qing dynasties. It is a true architectural masterwork and home to the National Palace Museum. Later, we'll catch our flight to Xian, ancient…
Xian & Terracotta Army
Ready to see one of the greatest discoveries of the 20th century? You'll be amazed by the Terracotta Army, an afterlife (and life-sized!) army of warriors, chariots and horses built over 2,200 years ago to guard the tomb of Emperor Qin Shi. This architectural treasure was unearthed in 1974 after being discovered by local farmers. Fun fact: each of the 8,000 soldiers differs in gestures and facial expressions. Our next stop is the Tang Art…
Xian/Yichang/Yangtze River Cruiser
After a short flight to Wuhan, we'll transfer to Yichang in the western Hubei Province. This is the gateway to the Yangtze River Gorges. We'll board our luxurious river cruiser later today and settle in our spacious cabins before setting sail late tonight.
Victoria Cruises Premier Ship | Breakfast, Lunch, Dinner 
Yangtze River Cruise
Awesome scenery? Check. Amazing views? Check. Architectural feats? Check. (Plus, a toast with the captain!) Our first full day of cruising includes a stop at Sandouping village to visit and learn about the ongoing Yangtze Dam project, the world's largest hydroelectric power project. You may consider an optional New Ship Lift tour offered by the cruise ship through the Three Gorges ship-locks towards the long, twisting passage of Xiling Gorge, where you'll sight rushing rapids,…
Yangtze River Cruise
If yesterday wasn't unforgettable enough, our cruise continues through the famous Three Gorges, undoubtedly the most scenic section of the Yangtze. We'll sail through the misty Wu Gorge in the shadows of 12 soaring peaks. But we haven't had our fill of gorges! In Wushan, we'll board a smaller boat for a breathtaking excursion up the Shennong Stream to see the Three Small Gorges. Prepare to be awed by lofty cliffs, emerald water, lush vegetation…
Yangtze River Cruise
On our cruising today, we'll visit the Jade Emperor Scenic Area in Fengdu. Located on the northern side of the Yangtze, this sacred site features the largest image of the Jade Buddha in the world. In the event that the ship is unable to visit Fengdu, dock in Shibaozhai to see "The Pearl of the Yangtze," a magnificent pagoda built without nails and considered one of China's architectural gems. (Note: Shore excursion is subject to…
Arrive in Chongqing/Disembark Ship/Guilin
We'll bid farewell to river cruising in the mountain city of Chongqing, a modern river port with an ancient history spanning 3,000 years. Delight in a visit to the Chongqing Zoo where you'll see the adorable Giant Pandas. Later, board a high-speed train to Guilin, home to the magnificent karst limestone formations, mist-covered hills and bamboo groves that have inspired Chinese art through the ages.
Guilin Bravo Hotel or similar | Breakfast, Lunch 
Guilin & Li River Cruise
Towering limestone pinnacles and misty waters create a storybook setting for a leisurely cruise on the Li River. We'll see everything from water buffalo and rice paddies to fishermen on bamboo rafts. A stop in the bustling market town of Yangshuo affords free time to explore and shop. Join your fellow travelers tonight for a special dinner. 
| Breakfast, Lunch, Dinner 
Guilin/Hong Kong
This morning, we'll visit Reed Flute Cave, called "The Palace of the Natural Arts" for its stunning rock formations. (One even looks like the Statue of Liberty!) Lighting lends a magical, neon atmosphere to the cave. Later, we'll take the bullet to Hong Kong. Here, we'll transfer to our hotel in the heart of bustling Kowloon, near the majestic harbor promenade.
Regal Kowloon Hotel or similar | Breakfast 
Hong Kong
Take a ride to the top of Victoria Peak for spectacular city and harbor vistas. Our morning Hong Kong tour also includes a visit to vibrant Stanley Market (bargains await!), scenic Repulse Bay and the exotic Aberdeen floating fishing village. The afternoon is at leisure for shopping or independent exploration. Be sure to sample the amazing array of delicacies in this culinary mecca. 
| Breakfast
Hong Kong
Experience the true "East Meets West" flavor of Hong Kong with a free day. You can also join an optional excursion via high-speed turbojet ride to Macau, a fascinating city that was once under Portuguese rule. Here the European/Mediterranean influence is evident in its fortresses and churches, yet it exudes a strong Chinese heritage. Macau is also Asia's gambling capital if you are so inclined! This evening, enjoy a farewell dinner. 
| Breakfast, Dinner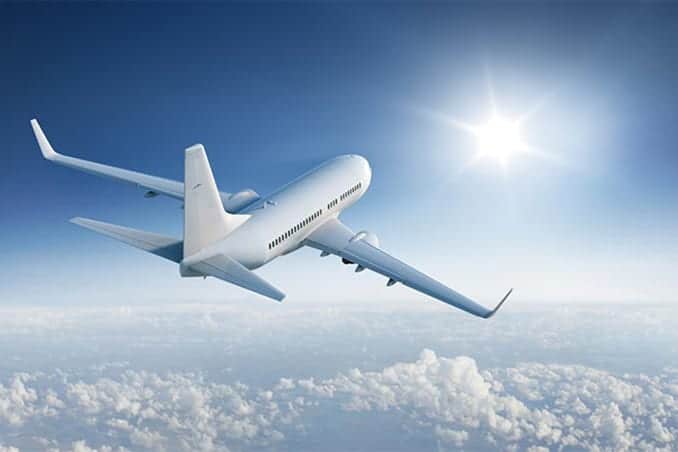 Hong Kong/U.S.
Following breakfast, we'll transfer to the airport for the return flight to the U.S. Your China journey ends as we touch down later today.
*The tour will end for passengers who did not purchase flights on Day 18 in Hong Kong.
| Breakfast 
We are working diligently to secure future tour dates and pricing for this itinerary. Please fill out the "Request a Future Date" form linked below and we will notify you once dates are available.
Optional Tours
Customize your trip with these optional tours.
Pricing is subject to change. Payment (non-refundable) should be made by cash or credit card (VISA, MasterCard or AmEx, subject to service charge).
Shanghai Acrobats Performance
Shanghai

From approx.

$65

Per Person
Delight in the amazing skills of this renowned troop during an evening performance.
AVAILABLE TO PRE-BOOK!
Full-Day Hutong (Old Beijing) & Temple of Heaven Tour with Lunch
Beijing

From approx.

$75

Per Person
Go behind-the-scenes for an unforgettable tour of Hutong, the old city of Beijing. You'll ride on a traditional three-wheel cycle (rickshaw) through the labyrinth that comprises this quarter. Walk along ancient back alleys and see where ordinary citizens live side-by-side with gracious old estates once owned by Beijing's old aristocracy. After an included lunch with a local family, visit the Temple of Heaven, a masterpiece of architectural harmony and precision.
AVAILABLE TO PRE-BOOK!
Macau Day Tour with Lunch
Hong Kong

From approx.

$101

Per Person
Travel to Macau, formerly under Portuguese rule, and you'll be struck by the clear European/Mediterranean influence with its beautiful fortresses and churches yet its simultaneous Chinese heritage. Your visit today includes A-Ma Temple, Mount Fortress, Section of the Old Walls, Nam Van Lake and the ruins of St. Paul Cathedral. Time to try your luck at the Casino before returning to Hong Kong later this afternoon.
AVAILABLE TO PRE-BOOK! 
COVID-19 UPDATE
Departing the U.S.: For the safety of everyone in the group, smarTours has implemented some COVID-19 travel requirements which apply to all tours regardless of destination. To learn more, click here.
Returning to the U.S.: In accordance with U.S. entry requirements, smarTours will arrange testing for the group in destination. Full details and requirements can be accessed here. More details including cost will be added when available.
Note: If you are traveling with us on a land-only basis please share your travel plans with us and let us know if you will also need to be tested with the rest of the group.
Please note entry requirements are changing rapidly. For up-to-date information, please click the links below.
FLIGHT INFORMATION
Your departure flights from the U.S. and back are on China Eastern Airlines. You are expected to arrive at your gateway airport no later than 3½ hours before your scheduled departure time.
Please make sure to allow sufficient time for clearing immigration and customs if you are planning a connecting domestic flight. We recommend at least 3½ hours. Please keep in mind that flight schedules are always subject to change.
Departure Date

Airline
LAX
JFK

Depart

Return

Depart

Return

2022: All Dates
TBA
TBA
TBA
TBA
TBA
ADVANCE SEAT ASSIGNMENT
China Eastern Airlines does not assign seats in advance. Seat assignments can only be arranged at the airport upon check-in, and smarTours is not involved with assigning seats. If you have a preferred seating choice, please make sure you check-in for your flight as early as possible.
LAND-ONLY TRAVELERS
International flights to/from the U.S. are not included. Land-only travelers are responsible for arranging the entry and exit flights, as well as their arrival and departure transfers. smarTours cannot be held responsible for any damage caused by air schedule changes and delays. Unused land services are non-refundable.
Main Tour: Land-only services start upon independent check-in at Shanghai hotel on Day 2 of the itinerary listed on the tour page. Land-only services end after breakfast at Hong Kong hotel on Day 18 of the itinerary listed on the tour page. Please note that smarTours will provide the invitation letters for the specific dates of our tour. If you plan on arriving earlier or staying in the country after the end of our tour, you will be responsible for securing your own invitation letter for the extra time spent in the country.
PASSPORT AND VISA INFORMATION
Travel to China requires a passport valid for at least 6 months after the date of travel. American citizens require a visa to enter China. Non-U.S. citizens should check with their respective consulates as to the most current visa requirements to all their travel destinations. Passengers traveling to China need to have individual visas stamped in their passports. To obtain an individual visa for China, please follow one of the following:
If you prefer to apply for your visa directly with the Chinese Consulate, you will have to apply in person. Chinese Consulates do not accept mailed-in visa applications. Please contact the Chinese Consulate nearest your area for visa requirements and application forms and fees.
If you do not reside close to a consulate, we suggest that you use a visa service to facilitate the processing of the visa. We recommend using CIBT. Please use the following link to download instructions and forms at http://www.cibt.com/home.aspx?Login=50002.
If you do not have access to a computer, and you are not able to apply for your visa in person, please contact CIBT to have a form mailed to you. If you plan to use the services of CIBT and have any questions regarding the application, please call them directly at 800-406-1523.
We recommend that you apply for the visa in person or through CIBT, at least 45-50 days before your scheduled departure to China. If you apply earlier, your visa may expire by the time you are scheduled to take your trip!
PLEASE NOTE: An invitation letter addressed to the Chinese Consulate will be e-mailed to you approximately 50 days prior to your departure date. This invitation letter will include the addresses and telephone numbers of the hotels and land operator in China. You will need to print this invitation and present it with your China visa application. When you send us your final payment, please make sure you provide us with your correct e-mail address on your tour registration form. Also, please note that visa procedures may change at any time. You should check directly with the consulate, or if using CIBT online at www.cibt.com, for the most up-to-date instructions before submitting your paperwork. Please remember that it is your responsibility to obtain the necessary travel documents before the trip.
TICKETS AND FINAL DOCUMENTS
Your airline tickets along with final instructions and additional travel tips will be sent to you 7–10 days before the scheduled departure of your tour.
HEALTH REQUIREMENTS
Immunizations are not currently required. However, you may wish to consult your personal physician or local public health authorities about their suggestions.
CLIMATE
You may expect temperatures averaging in the 50s in March and November; 60s in April; 60s and 70s in May, September and October; and 80s in June through August. Hong Kong temperatures are warmer.
NON-INCLUDED MEALS
The hotels on this tour offer dining choices ranging from cafes/coffee shops to specialty restaurants. Average cost for dinner (excluding drinks) at a coffee shop is about $15–$20 per person. Your hotel will accept credit cards for your non-included meals.
CREDIT CARDS AND LOCAL CURRENCY
Hotels and some stores accept major credit cards. However, for "street shopping" you will need local currency or U.S. Dollars. Your hotels will be able to exchange cash to local currency. It is recommended that you bring along cash in small denominations.
BAGGAGE
Each passenger may bring one piece of checked-in luggage (suitcase) max. 44 pounds, and one carry-on not exceeding 18"x10"x8". We recommend that you do not overpack and that you take a variety of casual separates with climate and comfort in mind.
Mayuri P
This was my second tour with this company. We went on sept 24 through October 1st. Some days was very humid. Flight was from LAX which made it very convenient. Loved the history of China. The tour guide 'Ma' was pretty knowledgeable. Being vegetarian the food was very good. Yangtze River Cruise was 4 days. Great natural beauty. The food and the service was awesome. Looking forward to take more tours with Smartours.
Leslie
My husband and I took this tour, our first with smarTours, in September 2019 and it was amazing! The sights were incredible, the hotels were first class and our group was great, which made the experience even more enjoyable! We want to thank our guide, Jo, who helped to make the trip so special. It was a tour with so many details and numerous travel arrangements, but she managed them with ease and precision! She was like a mother to us all, keeping us on track and together (which wasn't always easy!) and making sure we had the best possible experience. She was always cheerful, helpful, entertaining and very informative. Her personal stories and insights gave us a much better understanding of Chinese culture and history. Thank you to smarTours for putting together such a wonderful tour, but especially to Jo for making our first experience of China so memorable.
Adam Z
The China and Yangtze River Cruise with Hong Kong hits in a bit more than two weeks the highlights we think about regarding China. The fully packed itinerary led by a knowledgeable tour leader covers a myriad of historic, scenic and urban locations including shopping opportunities. The tour is an unrivalled value for the money.
Judy S
Superb tour, with a wonderful guide (Oscar) and excellent sights, hotels and food--at a GREAT price...We couldn't have been happier and will absolutely use Smartours again and again...
Steven
Outstanding from start to finish. Oscar (Bo) was a wonderful guide and took care of everyone on the trip like they were family. We saw SO MUCH--for less $$ than the competing groups that we saw doing the same itinerary. The hotels were top-drawer, with excellent breakfast buffets...And, if you like Chinese the rest of the meals were very good. The Yangzte River cruise was wonderful. We arranged our own air and came in a day early to Shanghai and left a day late in Hong Kong and enjoyed the downtime from flight over and afterwards from the fast-paced trip. We had great local guides and could not have been more pleased--except next time we won't go over the May-Day holiday(:-) Highly reccommend Smartours
Ian a
We want to thank our guide, Harry, for making our recent China trip most memorable. Harry was so efficient, kind and helpful. Thank you Smart tours for providing a China trip that highlights the many areas of the greatness of China. It was a well rounded trip that covered all the sites one would hope to see. We would definitely recommend Smart Tours on this amazing trip
Donald
We would like to submit this review of our China trip leaving on Sept. 5, 2019. We enjoyed every aspect of this trip. The places visited were all very interesting to us. The Hotels and meals were good. Our Yangtse River Cruise was wonderful and we opted for an upgraded room . The most important part of this tour, was our Tour Director, Jo. She was very informative, courteous and friendly. She took great care to help us in every way. Jo was one of the best Tour Directors we have experienced with smarTours or any other Tour Company. As we mentioned in our review of our New Zealand/Australia tour taken earlier this year, this tour of China will be our last with smarTours due to our very bad experience with our New Zealand/Australia Tour Director. Donald and Susan Abrams
Cindy D
I have nothing but the highest phase for this tour and experience. What made it truly outstanding was our guide Harry Sun Lao. He and his crackerjack time of local guides made this a trip of s lifetime for my husband, grandson and I. The sites, the meals were great. Harry set expectations carefully and in his patient and serene manner handled all the various personalities. While it was hot ( summer in China of course), crowded with summer student visitors, we enjoyed learning so much about the country and its wonderful people. In particular Loved the Great Wall, Forbidden City, Li River and Hong Kong. My only feedback is that the smartour office appears disorganized and we got copies of documents with errors so we learned to review in detail. We are still trying to get our FF miles posted and resolved. I would strongly recommend this wonderful tour.
John
Excellent in many ways, especially our tour guide who went out of her way to make sure our needs were taken care of.
Amber T
Believe me. All that was said in the reviews are true. That 18-day trip to China was simply awesome. I do hand it to Smartours because everything was done to almost perfection - so well organized and thoughtful of us travelers. I don't think any other guide could have topped Harry. He was like a dad, hovering over us for every need and so genuine and caring. We all felt so protected. Thanks again Harry. We appreciate everything you did. You will always be remembered. I must mention the 4-day cruise down the Yangtze River - that too was like a bonus. We all felt we got our monies worth and then we still had to visit Hong Kong. China - you will never be forgotten - not a moment was boring. It was a last minute decision for our 25th Anniversary. No regrets. Just contact Smartours, pack and just go. Everything is arranged for you. We were always on the go. If you haven't been to China, take it from me - a trip of a lifetime- so many sites, different culture. I'm ready for another Smart tour, but Ill check the reviews first.
Christopher S
Terrific value. Guides spoke excellent English and were friendly and interesting. This is listed as the "adventurer" level in terms of physical activity but it's not terribly difficult unless you have physical challenges. Climbing the Great Wall was the most strenuous but you can climb as little as you want. Our group was 45 people which is too many but I understand SmarTours is now lowering the number of people per tour.
Karen
This was our first Smartour we took on the recommendation of a friend who has taken several. You did not disappoint. Mark was our tour guide for the group of 13. We were more like a family who he led us through tours, flights, hotels. We never felt cheated with any sightseeing with 4 intro China flights. No time wasted. The hidden gem and highlight for us was Guilin. Beautiful city and extraordinary hotel. The only criticism would be the location of the Shanghai Crowne Plaza. It was 30 mins. Outside of the city. Luckily we did our own air because I knew I needed time to adjust after traveling 20 hours. The daytime tours were excellent but no other guests had the opportunity to see Shanghai at night. Our next stop, Beijing hotel was 2 blocks from Tianemen Square. All 13 of us walked to experience it lite up at night. Thank you for Mark, the itinerary and beautiful hotels. You are on my list of recommended travel tours.
Marge G
The China & Yangtze River Cruise w/ Hong Kong was truly amazing! Smartours had all arrangements down to a science, with all tours and transfers running like clockwork. Our tour director, Jason Hu, was a wonderful, caring young man who went the extra mile to take care of our group of 19....always with a smile. Our tour guides, Jennifer, Tom, Alun, Kenny, Linda and Kelly were very knowledgeable and smoothed the way for some interesting tours, as well as being very attentive. The Yangtze River cruise was wonderful and the scenery magnificent. We could not have asked for better accommodations or meals in China....all places were truly the best, as was the Hong Kong hotel. I would definitely recommend this tour to anyone seeking a top notch tour to see the highlights of China!
Martha
Julian and I are still talking and telling everyone we meet about the surprisingly wonderful trip we recently took. Our guide, Mr. Li Bo, Oscar, was our mother, father, savior, historian, bathroom locator and best friend throughout the entire trip. He seemed to have a second sense and was there when we needed him, either for a pharmacy, help with our luggage or credit cards and the ATM's. The local guides, especially Allie, in Shanghai were extremely helpful and knowledgeable. The hotels and Yangtze River rooms were excellent. All the shows, parks and extras and river cruises were wonderful. The food was pretty good but the hot pots and dim sum that we had when we ventured out on our own was sensational. It's an amazing country with beautiful and unusual sites. I look forward to more trips with SmarTours and I can only hope that they are as great as this trip was for us. Thank you Oscar.
Robert K
We were a group of 34 seniors departing from JFK on 12 Oct 2017. The itinerary was the same as the standard 17-day tour and it was well-paced for our group. Mark Ma was our Tour Director, and he was very helpful, friendly and made sure that everyone was safe and enjoying the trip. My group has been on several guided international tours, and this was one of the best. smarTours helped us set up the tour, get our visas and got us first-class hotels throughout the trip. I recommend that you consider them for your travel group. Ms. Suzanne Anderson at their NYC office was specially helpful. Thanks to everyone at smarTours for this excellent experience.
Leave a Review