PATAGONIA AND BUENOS AIRES
Experience the breathtaking beauty of mountainous landscapes, crystal blue lakes, and massive glaciers on this Patagonia and Buenos Aires tour, which includes accommodations and airfare. Starting in Chile, begin with some time in Santiago, Punta Arenas, and Puerto Natales to delve into the culture and enjoy the scenic surroundings. We also visit Magdalena Island to see the adorable Magellanic Penguins. Embark on a full day boat excursion along the picturesque Ultima Esperanza Sound and take a short hike into the Andean rainforest to view the impressive Serrano Glacier. At Torres del Paine National Park—a defining feature of Patagonia—you'll venture out to admire the towering snow-capped mountains, tranquil lakes, and incredible wildlife, such as llamas! In Argentina, enjoy the town of El Calafate, a boat voyage to Glaciers National Park, and a Perito Moreno Glacier excursion on Lake Argentino. End this thrilling journey with a colorful exploration of Buenos Aires.
For COVID-19 updates, please scroll down to our "Before You Depart" section.

Did you know that you can
make this tour private
for your friends and family? Find out more about pricing and options for your group.
Itinerary at
a Glance
1 night in Santiago
1 night in Punta Arenas
3 nights in Puerto Natales
3 nights in El Calafate
2 nights in Buenos Aires
Tour
Highlights
Your Tour
Includes
Round trip airfare from Miami (passengers may also book this tour without flights)
Airfare taxes, fees & fuel surcharges
All intra-South America flights & ground transportation
Accommodations at superior first class hotels
15 meals: 10 full buffet breakfasts (B), 3 lunches (L), 2 dinners (D)
Comprehensive sightseeing tours as indicated in itinerary
English-speaking tour director in Patagonia and local guides in Santiago and Buenos Aires.
Map
Click the Day by Day itinerary above (or swipe on mobile devices) to see the experiences that await on each day of your tour.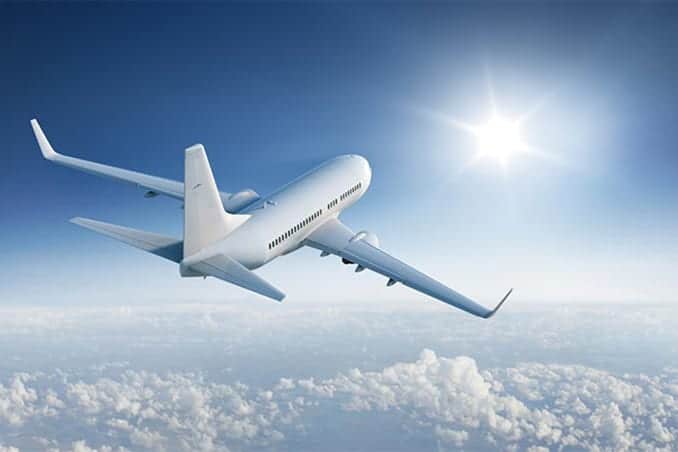 Depart USA
Your amazing journey on your incredible Patagonia tour that includes Buenos Aires and Santiago begins as you depart on your overnight flight bound for Chile.
*Passengers who did not purchase flights will join the tour in Santiago on Day 2.
Arrive Santiago (Chile)
Morning arrival in Santiago, the bustling capital of Chile, located between the Pacific Ocean and the majestic Andes. On arrival, ride up to the top of San Cristobal Hill for a bird's eye view of the city and the Andean mountain range. Later, learn more about Santiago's charms and history from a local expert that leads you on a tour of the Plaza de Armas, the city's main square, and the nearby Cathedral. You'll also…
Santiago/Patagonia/Punta Arenas - Magdalena Island Penguins
This morning board a flight to Punta Arenas, Chile's southernmost city and the gateway to the spectacular region of Patagonia. This port town is located on the Strait of Magellan, and was a major stop for traders sailing around Cape Horn between the Atlantic and the Pacific Oceans. You'll begin with a visit to see majestic Magellanic Penguins.* This evening your tour director hosts a welcome reception and briefing. Cabo de Hornos Hotel | Breakfast…
Punta Arenas/Puerto Natales
Over the next week, venture into Patagonia's heartland! Journey across the expansive Patagonian wilderness to the rustic town of Puerto Natales situated along the shore of scenic Última Esperanza Sound. Dinner tonight is at your hotel, overlooking the fjord. As you stroll along the waterfront after dinner on a clear day, you may admire the majestic views of the peaks of Torres del Paines in the horizon.
Costaustralis Hotel or similar | Breakfast, Dinner 
Ultima Esperanza Sound Boat Excursion
Embark on an exhilarating full day boat excursion sailing along picturesque Ultima Esperanza Sound flanked by imposing mountain peaks into O'Higgins National Park. Disembark for a short hike of 30 minutes through the Andean rainforest to view the impressive Serrano Glacier. As you navigate the fjord, you may encounter colonies of cormorants, seadogs and soaring condors. A sumptuous BBQ lunch in a local cattle ranch is included. Return to your hotel early this evening. |…
Torres del Paine Park Excursion
Today's thrilling excursion is reputed to be one of the most scenic in the world. You'll venture into majestic Torres del Paine National Park and admire the incredible scenery of shimmering lakes, cascading waterfalls, and roaring creeks. The park is surrounded by imposing snow-capped mountain peaks and is rich with birdlife as well as unusual wildlife including the guanaco, a version of the llama, the nandu resembling the ostrich, and predators like gray fox and…
Puerto Natales/El Calafate (Argentina)
Admire stunning natural landscapes as you travel today through the heart of Patagonia, crossing from Chile into Argentina. Along the way, stop in a typical estancia, and enjoy a delicious home-cooked lunch followed by a lively sheep sheering and a demonstration of their dogs working with the sheep. Later this afternoon, arrive in El Calafate, a picturesque resort town overlooking beautiful Lake Argentino and characterized by rustic houses with sloping roofs. Your rustic hotel is…
Glaciers National Park Boat Excursion
Today embark on an unforgettable full-day boat excursion to nearby Glaciers National Park. Your comfortable boat navigates the northern part of Lake Argentino, circling huge, dramatically shaped, and beautifully colored floating icebergs. View up-close the amazing Upsala Glacier, the largest glacier in the park, and admire the awe-inspiring Spegazzini Glacier that is the tallest of the area's glaciers and soars as high as 400 feet above the water. Return to El Calafate early this evening.…
Perito Moreno Glacier Excursion
Travel today along the shoreline of aqua- green Lago Argentino en route to the majestic Perito Moreno Glacier. With a wall of ice rising almost 200 feet above the lake, this natural phenomenon is one of the only advancing glaciers in the world. Admire close-up breathtaking views of the massive glacier from a variety of vantage points as you walk along the observation platforms and watch for the thrilling moment when chunks of ice break…
El Calafate/Buenos Aires
Fly northward to Buenos Aires, Argentina's capital and largest city, often called "Paris of the South." This exciting city is a great mix of European heritage combined with Latin spirit, evident in the architecture, culture and lifestyle.
Loi Suites Recoleta or similar | Breakfast
Buenos Aires
On this morning's guided tour, see the Plaza de Mayo, the famous Opera House and the historic La Boca district. Proceed to the elegant Recoleta district and the cemetery where Evita Peron is buried. Afternoon at leisure. Tonight, you are our guest for a delicious farewell dinner and an exciting tango show, South America's passionate dance.
| Breakfast, Dinner 
At Leisure/Depart Buenos Aires
Your final day is at leisure. Why not enjoy a Tigre Morning Delta tour, visit the shops lining renowned Florida Street, or relax in one of the outdoor cafes and parks? Later, transfer to the airport for your overnight flight back to the USA.
| Breakfast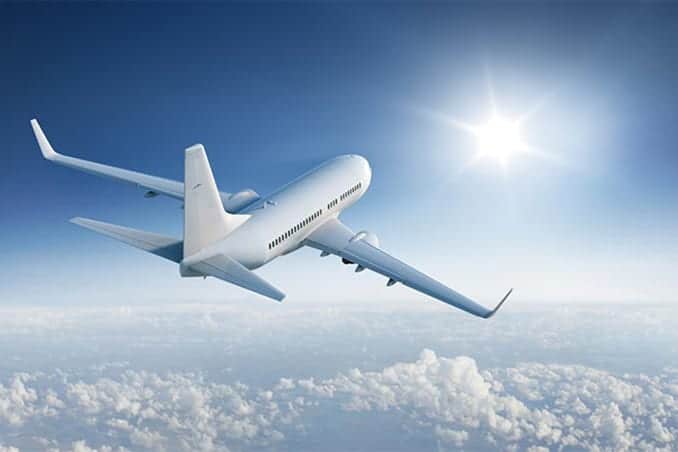 Arrive USA
Your exciting journey ends as you arrive Miami this morning.
*The tour will end for passengers who did not purchase flights on Day 12 in Buenos Aires.
We are working diligently to secure future tour dates and pricing for this itinerary. Please fill out the "Request a Future Date" form linked below and we will notify you once dates are available.
Optional Tours
Customize your trip with these optional tours.
Pricing is subject to change. Payment (non-refundable) should be made in U.S. Dollars by cash. Credit cards are not accepted. Optional tours are subject to a minimum number of participants and may be canceled if this minimum is not met. Additional optional tours may be added for your enjoyment.
Tigre Delta Morning Excursion
Buenos Aires

From approx.

$86

Per Person
The Tigre Delta, located on the outskirts of Buenos Aires, boasts rivers, streams and numerous green islands, making it one of the most attractive destinations for visitors. The continuous sediment of the Parana River, which gives the river and estuary their particular brownish-red color, forms the Delta Islands. After arrival, enjoy a delightful one-hour boat ride along the waterways. En route to the Delta, you will cross the Northern suburbs of the city, where you'll…
COVID-19 UPDATE
Departing the U.S.: For the safety of everyone in the group, smarTours has implemented some COVID-19 travel requirements which apply to all tours regardless of destination. To learn more, click here.
Returning to the U.S.: In accordance with U.S. entry requirements, smarTours will arrange testing for the group in destination. Full details and requirements can be accessed here. More details including cost will be added when available.
Note: If you are traveling with us on a land-only basis please share your travel plans with us and let us know if you will also need to be tested with the rest of the group.
Please note entry requirements are changing rapidly. For up-to-date information, please click the links below.
FLIGHT INFORMATION
Your departure flights from Miami to Chile and back from Argentina to Miami are via LATAM Airlines.  You are expected to check-in for your flight at least 3½ hours before the scheduled departure.  Please make sure to allow sufficient time for clearing immigration and customs if you are planning a connecting flight.  We recommend at least 3 ½ hours.  Please keep in mind that flight schedules are always subject to change.
| | | | |
| --- | --- | --- | --- |
| Departure | Airline | Depart | Return |
| 2020: Nov. 26 | LATAM Airlines | 9:00PM | 5:00AM |
| 2021: Feb. 11 | LATAM Airlines | 9:00PM | 6:00AM |
ADVANCE SEAT ASSIGNMENT
LAN Airlines does not accept advance seat assignments.  Actual seat assignment will be provided at the airport. Please note that smarTours is not involved in your seat assignment.  It is between you and the airline!
LAND-ONLY TRAVELERS
International flights to/from the U.S. are not included. Land-only travelers are responsible for arranging the entry and exit flights, as well as their arrival and departure transfers. smarTours cannot be held responsible for any damage caused by air schedule changes and delays. Unused land services are non-refundable.
Main Tour: Land services start with an independent check in at Santiago hotel on Day 2 of the itinerary listed on the tour page. Land-only services end at Buenos Aires hotel on Day 12 of the itinerary as listed on the tour page. If you wish to join the Santiago sightseeing on Day 2, we recommend that you arrive at the restaurant Divertimento Chileno (address: Av. El Cerro s/n, esquina Pedro de Valdiva Norte, Pargue Metropolitano) between 8:30am and 9:30am.
PASSPORT AND VISA INFORMATION
You must be in possession of a passport valid for at least 6 months after the date of travel. U.S. passport holders do not require a visa.  Non U.S. citizens should check with the respective consulates of the countries visited on this tour as to the most current visa requirements.
TICKETS AND FINAL DOCUMENTS
Your airline tickets along with final instructions and travel tips will be sent to you 10 – 7 days before the scheduled departure of your tour.  Please make sure to advise us in case your address changes.
HEALTH REQUIREMENTS
While immunizations are NOT currently required, you should consult your personal physician, local public health authorities or the Center of Disease Control (CDC) as to their recommendations.
CLIMATE & CLOTHING
Patagonia is located at the southern tip of South America and therefore has reverse seasons to those of the United States. There may be a significant difference in temperatures between the early morning, daytime midday and evening hours. Strong winds and rapidly changeable weather conditions are also possible. October/November are springtime and March is fall with daytime temperatures averaging in the 50's and low 60's. December through February is summer with daytime temperatures averaging in the 60's and low 70's. On occasion, temperatures will be cooler or warmer. Morning and evening temperatures are normally quite a bit cooler! Buenos Aires temperatures are much milder and average 10-20 degrees higher than Patagonia. Clothing for Patagonia is synonymous with "outdoors." Please pack comfortable outdoor footwear, a windbreaker, lip balm, sunglasses, hat and gloves in all seasons. It is recommended to dress in layers so that you are comfortable regardless of the possible changes in temperatures and wind conditions.
NON-INCLUDED MEALS
You may dine at either of the hotels used on this tour or other nearby restaurants recommended by your guide. Average cost for dinner (excluding drinks) in the coffee shop is about $20 – $25 per meal per person. Your hotel will accept credit cards for your non-included meals.
CREDIT CARDS AND LOCAL CURRENCY
Hotels and some stores accept major credit cards.  However, for "street shopping" you will need local currency or U.S. Dollars.  You will be able to exchange your cash to local currency at exchange bureaus. It is recommended that you bring along cash in various denominations.
BAGGAGE
Each passenger may bring one piece of checked-in luggage not to exceed 44 pounds and one carry-on piece not to exceed 18"x10"x8".
Check out photos taken by smarTours travelers on this trip of a lifetime!
smarTours6 years ago
Susan T
"Incredibly beautiful trip. Our guide, Patricia was a perfect fit for us. Hotels were much nicer than we expected. \r\nFlights were on time, our bus driver constantly washed Windows for easy picture taking.\r\nI highly recommend this company."
Carol
"I thoroughly enjoyed every aspect of my Patagonia trip with Smartours. The best part of the trip was Patricia in Chile. She was fabulous. And she had to deal with two persnickety women which were total pain in the a**es. I loved the amount of free time and guided time on the tour. Would do it again."
Lisa
"This was a first class tour! Patricia is a fabulous tour guide. She is knowledgeable, considerate and fun. Hotels were very nice. Meals included were very good. We were lucky to have a great group of people on the tour. Only negative was LATAM Airlines. I see more SMARTOURS in our future."
Jan W
"This was my second Smartour. Our tour began in Santiago, Chile on January 20. We reached Punta Arenas on January 21 and we were met by Olga Mallo, our primary tour guide. Olga was with us until we departed for Buenos Aries and she was excellent. She was very knowledgeable and went out of her way to make sure that we experienced all that was promised in the itinerary. The local guides were also very good. The bus used for travel from Punta Arenas to El Calafate was very comfortable and the driver did an excellent job. The hotel selections were overall very good to excellent. The hotel in Santiago, Punta Arenas and Buenos Aires were first class. The hotel in Puerto Natales was my least favorite. It was situated on the water with lovely views of the sound. However, it was over heated, the WIFI was very weak in the rooms, the hallways were noisy and we had ongoing problems trying to get into our room as the card key would not always work. The meals provided on the tour were all fine. All of the hotels provided good breakfast buffets. The breakfast buffets in the hotels in Santiago and Buenos Aires were my favorite. Although I want to mention that we arrived in Santiago one day in advance of the group and we were able to take advantage of the breakfast buffet at that hotel. However, the day of the group departure to Punta Arenas, the buffet was not available so the group did not get a breakfast as promised. All of the tours to the national parks, glaciers, icebergs, and penguins exceeded my expectations. The visit to the estancia in Argentina was unique. The ranch owner and his wife were very hospitable. They provided a lovely lunch for the group as well as an interesting demonstration by one of their sheep herding dogs followed by a sheep sheering.\nThe farewell dinner in Buenos Aries was excellent followed by a high energy tango show. Overall, we had a great time on this Patagonia tour."
Monica H
"The Smartours trip to Patagonia was perfect in every way. Of course the area is magnificent--the glaciers stupendous. But in addition, our Patagonia guide was the definition of intelligence, wisdom and concern for all of us. Olga was always making an effort to explain, to teach and to relate individually. The hotels were excellent, the meals provided were also super. The entire tour was handled with proficiency, there were never any glitches or problems. The trip absolutely exceeded my expectations; I fully understand the enthusiasm that other trip participants who had been on previous Smartours expeditions expressed. All kinds of friends may be turning to Smartours for a Patagonia trip. Lots of people , including my younger daughter and husband, are thinking about it."
Anne M
"This was our fourth SmarTours trip, and again SmarTours came through with an excellent itinerary at a great value. We had knowledgeable guides, excellent destinations and tours, and great hotels in convenient locations. The sights on this trip were dramatic and breathtaking and unlike any others from our travel experiences. Each day's destination surpassed that of the previous day. The tour participants were so well traveled and a pleasure to explore Patagonia with. We look forward to booking another SmarTours trip."
Brian
"This was our first SmarTours trip. My partner and I througholy enjoyed all the destinations, activities, and the whole experience far surpassed our expectations. The accommodations were great, too. But what made the trip such a smashing success were the guides; Viviana in Santiago, Olga in Patagonia, and Nathalia in Buenos Aires. All were exceptional, but since we spent the most time with Olga, I would like to add a special note of appreciation for her. Olga sets the international standard for excellence and professionalism as a tour guide. My deep gratitude for all who helped made this trip truly incredible. I had a spiritual experience."
Shirley S
"It was an amazing trip. Olga, our tour director was fantastic . She knows thecountry very well - both Chile and Argentina. The only part of the trip that I think needs to be looked at is the last day of the tour - the coming back to the U.S. That full day was wasted. We were in the lobby of the hotel from the check out time of 11am until 7pm when the bus took us to the airport for the 11pm flight. But over all, that tour is awesome. Patagonia is one of my favorite."
Jon W
"We selected this trip for its itinerary and we were not disappointed. Saw all the places in Patagonia that were on our list. The tour was comfortable and well paced. We recommended this trip to family and friends. Accommodations and provided meals were first rate. We really enjoyed the tango show and dinner on the last night of the trip. We have just a couple recommendations for tweaks that will further improve a great trip: Olga, our tour director, was very knowledgeable and helpful but her restaurant suggestions were usually pointed out from the bus as we zoomed past and given the full Spanish pronunciation which was difficult for us to understand and write down. There was usually enough time that she could have walked the restaurant areas in each town with us and pointed out the recommended places. Our local guide in Buenos Aries, Lydia, was friendly and well informed but didn't seem to want to spend much time with us. We had lots of free time including 9 hours after we checked out of our hotel. We would have appreciated an optional tour to fill some of this time. The method SmarTours used to buy plane tickets resulted in my wife and I not being able to sit together both coming and going."
Leave a Review