CAIRO, THE PYRAMIDS, NILE CRUISE, KARNAK AND LUXOR
Are you intrigued by the mystery of mummies? Have you imagined yourself in a scene from an Indiana Jones film? Here's your chance to be an amateur Egyptologist, digging into this country's enigmatic architecture and antiquities. The highlight of our escorted Egypt tour package is the Great Pyramid of Giza, one of the seven wonders of the world. You'll also cruise along the legendary Nile in a level of comfort even Cleopatra would approve of. Along with captivating commentary, your smarTours guide will offer tips, tailored to your interests and activity level, on how to make the very most of your free time in the land of the pharaohs. 5/5 stars on Tripadvisor!
Extend Your Trip! Enjoy our 14-day Splendors of Egypt with Alexandria tour which includes 2 nights in Alexandria with visits to the Alexandria Library, National Museum, Montazah Gardens, and more plus an extra night in Cairo!
For COVID-19 updates, please scroll down to our Before You Depart section.
Did you know that you can
make this tour private
for your friends and family? Find out more about pricing and options for your group.
Itinerary at
a Glance
International Flight
2 nights in Cairo
1 night in Aswan
3-night Nile Cruise
2 nights in Luxor
1 night in Cairo
Tour
Highlights
Your Tour
Includes
Round-trip airfare from New York (JFK) (passengers may also book this tour without flights)
Airfare taxes, fees & fuel surcharges
Accommodations at deluxe hotels and on cruise ship
18 meals: 9 breakfasts, 4 lunches, 5 dinners
Comprehensive sightseeing tours and entry fees
Experienced English-speaking Tour Director throughout
Transportation in an air-conditioned bus
Map
Click the Day-by-Day itinerary above (or swipe on mobile devices) to see the experiences that await on each day of your tour.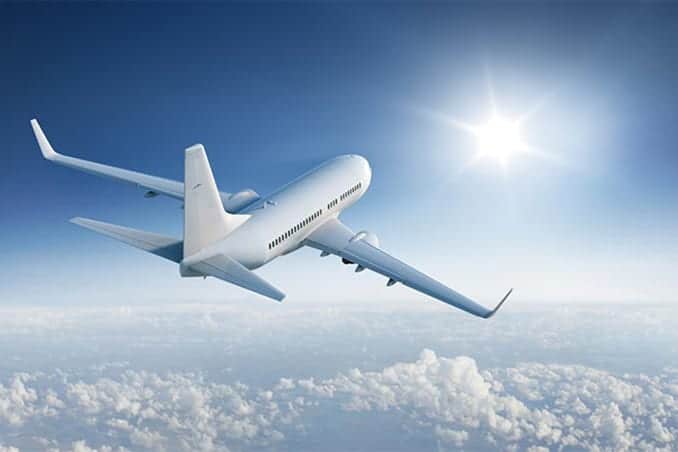 Depart from the U.S.
Overnight flight to Cairo. Your tour includes round-trip airfare from the U.S.
*Passengers who did not purchase flights will join the tour in Cairo on Day 2.
Arrive in Cairo
Welcome to Egypt's capital and largest city. Upon arriving at Cairo International Airport, you will be met and assisted through customs and formalities before transferring to your hotel. Take some time to relax and get settled before joining fellow travelers at a welcome dinner.
Cairo Marriott Hotel or similar | Dinner
Pyramids of Giza
Our destination today: the wondrous Pyramids of Giza. Built during the Third and Fourth Dynasties, these monuments stand as testimony to the skill and strength of their builders. We'll get up close to study the Great Pyramid, as well as see the Pyramids of Khefren and Mycerinus in the distance. Nearby, we'll gaze at the mythical Sphinx of Giza, which famously combines a reclining lion with the head of an Egyptian king. After these amazing…
Cairo/Aswan
Today you'll be picked up at your hotel and we'll fly from Cairo to Aswan. Upon arrival you can either hop on another short flight for an optional tour to the Abu Simbel Temples or head to the hotel and start exploring Aswan at your leisure. Later we will all join together to sail on the Nile by a motorboat to the Nubian Village that is located on the West Bank of the River Nile.…
Aswan/Nile Cruise
In the morning, visit a modern-day architectural wonder, the Aswan High Dam, as well as Philae's Temple of Isis, which was nearly lost to rising water in the 1960s until the dam was built. Afterwards, you'll board your Nile cruise ship to depart on a three-night journey from Upper to Lower Egypt. There more about the Nile River here.
Movenpick Royal Lily or Steigenberger Minerva | Breakfast, Lunch, Dinner
Nile Cruise/Kom Ombo/Edfu/Luxor
We'll cruise to Kom Ombo to visit an unusual double temple, built in the Ptolemaic period and dedicated to the crocodile god Sobek and the falcon-head god Horus. After exploring Kom Ombo, we'll sail on to Edfu, an Egyptian city on the west bank of the Nile River. Our day continues with a tour of the immense, well preserved Temple of Edfu, built between 237 and 57 B.C. and also dedicated to Horus. Legend says…
Nile Cruise/Luxor
Often considered the most extraordinary open-air museum in the world, Luxor boasts an imposing array of ruins and monuments. The modern name for Thebes (the "city of palaces"), Luxor is also the inspiration for the word luxury, and we'll see quite a bit of architectural extravagance today. The graceful Temple of Luxor was built over several centuries by Amenhopis III, Tutankhamun, Ramses II and Alexander the Great and features an avenue of sphinxes. We'll also…
Luxor
After breakfast, we'll say farewell to the Royal Lily and continue our exploration of Luxor and the Nile's west bank. We'll visit the Temple of Queen Hatshepsut, Egypt's second confirmed female Pharaoh and regarded as one of its most successful rulers, as well as royal tombs in the Valley of the Kings and the Valley of the Queens. The afternoon is free to relax or investigate exhibits at the Luxor Museum. Sonesta St. George Luxor…
Luxor
Enjoy this free day at leisure in Luxor to explore further or relax by the pool.
Sonesta St. George Luxor or similar | Breakfast
Luxor/Cairo
A morning flight takes us back to Cairo and our last hotel. Today, we'll explore the Egyptian Museum of Antiquities, which houses the world's largest collection of artifacts from the era of the pharaohs, including some belonging to King Tut. Afterwards, we'll wander through the bustling, colorful Khan El Khalili Bazaar. We'll end the day by sharing memories of our amazing travels through Egypt at a farewell dinner.
Hilton Heliopolis or similar | Breakfast, Dinner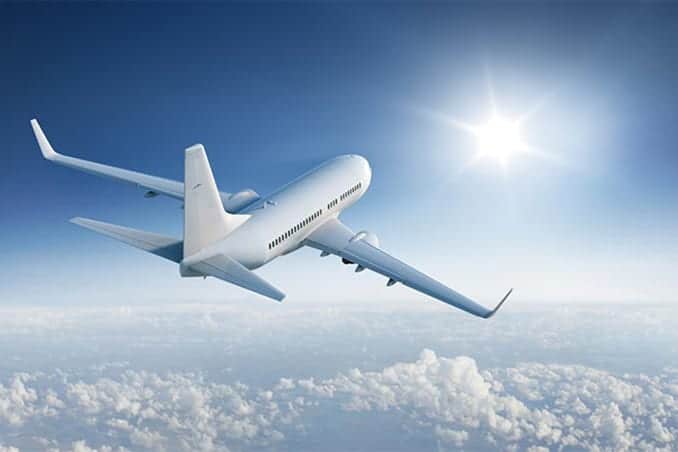 Cairo/U.S.
Take a last look at Egypt before your airport transfer and flight back to the U.S.
*The tour will end for passengers who did not purchase flights on Day 11 in Cairo.
Breakfast
Book by Jan. 28, 2022 to get the best price. The starting prices below reflect a $100 discount applied when you pay by echeck.
Prices listed as "with flights" below include round-trip airfare from New York (JFK) for 2022 departures. Travelers may choose to purchase the tour only, and arrange their own arrival in destination. Please note this may change your tour start date.
Because we can't secure airline pricing more than a year in advance, 2023 dates and prices listed below are for the tour only. Once flights are available, we'll notify you of your options.
2022 Tours
Tour Only
With Flights
—

From

$2,599

$2,099

From

$3,399

$2,899

Select
—

From

$2,499

$1,999

From

$3,299

$2,799

Select
—

From

$2,399

$1,899

From

$3,199

$2,699

Select
—

From

$2,599

$2,099

From

$3,399

$2,899

Select
—

From

$2,499

$1,999

From

$3,299

$2,799

Select
—

From

$2,599

$2,099

From

$3,399

$2,899

Select
—

From

$2,299

$1,799

From

$3,099

$2,599

Select
—

From

$2,499

$1,999

From

$3,299

$2,799

Select
—

From

$2,399

$1,899

From

$3,199

$2,699

Select
—

From

$2,599

$2,099

From

$3,399

$2,899

Select
—

From

$2,499

$1,999

From

$3,299

$2,799

Select
—

From

$2,399

$1,899

From

$3,199

$2,699

Select
2023 Tours
Tour Only
With Flights
—

From

$2,499

$1,999

From

$3,399

$2,899

Call to book
1.800.337.7773

—

From

$2,499

$1,999

From

$3,399

$2,899

Call to book
1.800.337.7773

—

From

$2,499

$1,999

From

$3,399

$2,899

Call to book
1.800.337.7773

—

From

$2,499

$1,999

From

$3,399

$2,899

Call to book
1.800.337.7773

—

From

$2,499

$1,999

From

$3,299

$2,799

Call to book
1.800.337.7773
Rates are per person based on double occupancy.
Single room supplement is $579
Business Class Upgrade:
JFK-CAI-JFK add $3300 (on request)
For more information on this tour, please contact us here or call us during business hours (Mon-Fri, 9:00am – 5:30pm EST) at 1.800.337.7773.
Please note that the Abu Simbel excursion needs to be prepaid to smarTours in advance of departure.
Reservations and Payments
Reservations can be made by phone (1.800.337.7773) and will be confirmed upon receipt of your non-refundable, non-transferable deposit, which must be received at the time of reservation. Deposits are $99 per person for all 2021 departures, and $300 per person for all 2022 departures. Full payment is due 90 days prior to departure. Baggage fees may apply. Space and prices subject to availability. Please see the smarTours Terms and Conditions for complete booking information.
Optional Tours
Customize your trip with these optional tours.
Pricing is subject to change. Payment (non-refundable) should be made by cash or credit card (VISA, MasterCard or AmEx, subject to service charge).
Half-Day & Sakkara Tour
Cairo

From approx.

$44

Per Person
Visit Sakkara, the Step Pyramid on which Imhotep experimented with the design of his stone tomb, beginning with a standard mastaba like those built in mud-brick at Abydos and Saqqara by the 1st and 2nd dynasty Kings. The Sakkara Step Pyramid, constructed 4,700 years ago, is said to be the oldest monumental masonry structure in the world.
AVAILABLE TO PRE-BOOK!
Sound & Light Show at the Pyramids
From approx.

$50

Per Person
Enjoy a colorful sound and light show at the pyramids. The outdoor desert seating area is your theater and the great Sphinx and Pyramids your stage. Recorded voices seemingly coming from the Sphinx tell their ancient history and lights display many unusual aspects of the Pyramid, vividly revealing their form and majesty.
AVAILABLE TO PRE-BOOK!
Abu-Simbel by Air
From approx.

$335

Per Person, including flight
Please note: Due to concerns regarding availability, you must sign up for this optional tour in advance of your final payment due date. This excursion must be paid in full at that time. If you do not sign up in advance, you will not be able to participate in this excursion. Be amazed by the magnificent UNESCO-listed Abu-Simbel Temples. Threatened by the waters of Lake Nasser, these gigantic landmarks were famously saved, dismantled and relocated…
Luxor Museum Visit
From approx.

$36

Per Person
This wonderful little museum is located on the Corniche about halfway between the Luxor and Karnak Temples, and is home to a small but well-chosen collection of relics from the Theban temples and necropolis. Displays of pottery, jewelry, furniture and statues were created by the Brooklyn Museum of New York.
AVAILABLE TO PRE-BOOK!
Luxor Hot Air Balloon Ride
Luxor

From approx.

$160

Per Person
Just before sunrise you cross the Nile to the West Bank where you lift off from in front of Hatshepsut temple. As you rise up over the mountains of the Necropolis you will have a spectacular view over the many tombs, temples, fields and villages. Your flight will last approximately 45 minutes and will have you back to your hotel in time for breakfast.
Felucca Ride
Luxor

From approx.

$24

Per Person
On this optional tour, enjoy sailing on the Nile River past beautiful scenery and the communities that reside along the banks.
AVAILABLE TO PRE-BOOK!
COVID-19 UPDATE
Departing the U.S.: For the safety of everyone in the group, smarTours has implemented some COVID-19 travel requirements which apply to all tours regardless of destination. To learn more, click here.
Returning to the U.S.: In accordance with U.S. entry requirements, smarTours will arrange testing for the group in destination. Full details and requirements can be accessed here.
Egypt Tour: The cost of the test is approximately $130 USD. The test must be paid in cash at the testing site.
Note: If you are traveling with us on a land-only basis please share your travel plans with us and let us know if you will also need to be tested with the rest of the group.
Please note entry requirements are changing rapidly. For up-to-date information, please click the links below.
FLIGHT INFORMATION
Please make sure to allow sufficient time for clearing customs and immigration if you are planning a connecting flight. We recommend at least three-and-a-half hours. Please note that flight schedules are subject to change without prior notice.
Departure Date
Airline
Depart JFK
Return JFK (Main Tour)
2021: Nov. 4, Nov. 15, Nov. 29, Dec. 6
2022: Jan 10, Feb. 21, Mar. 10, Mar. 17
EgyptAir
6:30PM
3:30PM
2022: Apr. 25, May 9, Jun. 9, Aug. 18, Sep. 12, Oct. 13, Nov. 3
2023: All dates
EgyptAir
TBA
TBA
ADVANCE SEAT ASSIGNMENT
EgyptAir does not assign seats in advance. Seat assignments can only be arranged at the airport upon check-in. If you have a preferred seating choice, please make sure you check-in for your flight as early as possible. EgyptAir does not offer frequent flyer miles.
LAND-ONLY TRAVELERS
International flights to/from the U.S. are not included. Land-only travelers are responsible for arranging entry and exit flights, as well as their arrival and departure transfers. smarTours cannot be held responsible for any damage caused by air schedule changes and delays. Unused land services are non-refundable.
Main Tour: Land-only services start upon independent check-in at your Cairo hotel on Day 2 of the itinerary and end after breakfast at your Cairo hotel on Day 11.
PASSPORT AND VISA INFORMATION
You must possess a passport valid for at least 6 months after the date of travel. Your passport must contain at least one blank page. For U.S. passport holders, a tourist visa is required and may be obtained upon arrival in Cairo for $25 USD. Clients who book air with smarTours will be charged $28, which includes the visa and facilitation service upon arrival. The visa facilitation service is not available for land-only clients and forfeited. Non-U.S. citizens should check with the respective consulates as to the most current visa requirements to all their travel destinations. Please remember that it is your responsibility to obtain the necessary travel documents before the trip.
TICKETS AND FINAL DOCUMENTS
Final instructions and additional travel tips will be sent to you 14-21 days before the scheduled start of your tour via email. If you have not received your final documents, please check your spam folder or contact smarTours.
HEALTH REQUIREMENTS
Immunizations are not currently required; however, you should consult your personal physician, local public health authorities or the Center of Disease Control (CDC) as to their suggestions.
CLIMATE
Night and day temperatures can vary greatly. Here's what you can expect:
December–February: Highs in the mid to low 60s with nighttime as low as 48˚F.
March & November: Highs in the upper 60s to low 70s with nighttime lows in the mid-50s.
April & October: High 70s and low 80s with nighttime lows in the mid-50s to mid-60s.
May–September: Average highs in the low 90s with nighttime lows in the high 50s to high 60s.
CULTURE AND DRESS
Given Egypt's wide range of temperatures, we recommend you bring a sweater and/or layer to accommodate cooler morning/evening temperatures. Egyptians typically dress more conservatively. If you are exploring independently, please note that religious centers such as mosques will often require ankle-length pants, skirts or dresses, and, for women, a scarf to cover their hair.
CREDIT CARDS AND LOCAL CURRENCY
U.S. dollars, Euros and Canadian Dollars are accepted at Egyptian banks and money-changers, which can be found at most of the places that you'll visit throughout the country. It is typically recommended that you ask for small bills when exchanging money. The currency in Egypt is the Egyptian Pound.
NON-INCLUDED MEALS
You may dine at the hotels or restaurants recommended by your Tour Director. The average cost for a hotel dinner (excluding drinks) in a casual restaurant is about $20-25 per person.  Restaurants outside the hotel may be less expensive.
BAGGAGE
Each passenger may bring one piece of checked-in luggage (suitcase) max. 44 pounds, and one carry-on not exceeding 18"x10"x8". We recommend that you do not overpack and that you take a variety of casual separates with climate and comfort in mind.
Matthew
"As this was our first organized\/group tour I didn\u2019t know what to expect. We booked our airfare independently as wanted to visit Dubai prior to the start of the tour. Upon arrival in Cairo at the Marriott Cairo a day before the tour started, our room was assigned already and the check in process was seamless. We had a welcome dinner the next day and met up with our group of 16 people and our exceptional Egyptologist & tour guide, Mrs. Enas Hassan. I cannot say enough about the knowledge, courtesy, patience and professionalism of Enas. This tour would have not been the same without her. I believe this in-depth tour was a fantastic way to visit Egypt. We were a bit apprehensive about travel to Egypt but now freshly back in the states, I have absolutely no qualms that we made this trip of a lifetime. After researching several aspects of travel to this region, I discovered that crime in a Egypt is less than half of a percent compared to crime in the USA which is 12%. Everyone we encountered was genuinely friendly and accommodating. Vendors at the markets & bazaars will approach you for a sale but not at all intimidating or threatening. Be ready to bargain with them as you would expect. Such a great feeling to get a good deal on souvenirs and priceless goods. The itinerary was comprehensive and learned so much further than that from lessons learned earlier in life. There was an equal amount of discovery and education compared to some needed downtime. As a gay married couple, we were a bit apprehensive about this tour as uncertain about visiting the a Middle East but the apprehension quickly subsided once we met our fellow travelers within our group and our trustworthy guide, Enas. We are ages 47 and 53 and we were the youngest within our group with the exception of a 24 year old daughter of other group attendees that happen to also be from Central Florida. I think our only negative feedback would be that we would have liked additional \u201cfree time\u201d at each location but as the ages of our fellow travelers were greater than our own, they did not have the stamina to do more which is understandable, I suppose. We also had a couple that did not seem to be satisfied with accommodations, food, activity, etc. This was somewhat discerning as everyone else in the group was having a fantastic time and their energy was unnerving. When visiting a foreign country, you cannot expect things to be the same as in the USA. You need to have an open mind and experience a culture that is different than your own. I have gained so much valuable insight into the culture, history, incredible & unbelievable sights we were afforded to see on this amazing adventure. This trip, again, would not have been the same without the exceptional guidance of Enas Hassan, please request her for a truly Egyptian experience that you will never forget. "
Lee
"It was excellent. Our Tour Director & Egyptologist Mohamed Atef was one of the best that I have seen in my 40 years of worldwide travels. He was very knowledgeable and an excellent communicator. What set him apart was that he and his team took personal interest in the needs and welfare of every tour member. \r\n\r\nThe hotels accommodations, Nile river boat Movenpick MS Royal Lily, local tour Buses and the meals were all wonderful. Their logistics management, baggage handling, room check-ins, meals and transfers to and from the airport were impeccable. \r\n\r\nEach and every historical site and the museums that we visited was beyond fabulous. The sites, statues are magnificent and the colors inside the Tombs are still vibrant after 4700 plus years. The Egyptian people are are quite friendly and very welcoming. One does run into vendors trying to sell you the local papyrus, books and clothing artifacts at these sites. But we recognized that this is their livelihood and were not bothered by it.\r\n\r\nWe were very fortunate to have such a nice and fun group. Everyone had become friendly during the tour. The farewell dinner ended on a festive note with birthday celebrations for a couple of people in the group. \r\n\r\nI highly recommend this tour. "
steven m
"tour was outstanding. our egyptian tourguide \/egytologist achmet meligie was the highlight of the tour- outstanding in every- made the tour for me, really. keep him on staff!!! pace and tours were excellent and the extra side excursions were necessary and excellent. food ,hotels, bus, and selected shops were top notch--\r\nwill book with smart tours very soon\r\nbest \r\nsteven moberg"
Tatyana N
"We've just returned from the Splendors of Egypt 10 days tour. We love it! Arrangements and logistics were set up and managed to the highest quality standards. Hotels, transportation, cruise, meals, luggage handling - everything was excellent. However, the top highlight of the tour was our Tour Director - Noha Ouf. Her knowledge, enthusiasm and passion made our experience unique. Her pride of Egyptian history and culture and the way she was delivering information excited us a lot. SmarTours is lucky to have Noha!\r\nWe recommend this tour, in general, to those who is interested in exploring Egypt and to learn about its long history and rich heritage and, specifically, choosing smarTours for its organization and care. And, if you decide to go, request Noha - it will add value for the money paid! "
WILLIAM S
"Trip was excellent with the exception of having to be on a flight to Aswan after arriving in Cairo requiring we all get up at 2:30 a.m. creating a major sleep deficit right off the bat. Following that we had to fly to Abu Simbel making for a very long day. We had several people become ill with diarrhea and being dehydrated and I wonder if lack of sleep might have contributed to this condition. I did not but my partner did being up all night and suffering the following day. To repeat Tour Guide Dina Talaat was terrific! Don't know how you provide such a quality trip for so little money. Great value!"
Phil
"We saw Egypt through the enthusiasm and the eagerness of sharing the cultural wealth of Egypt by our tour guides Dina and Mohammad. They were courteous, always smiling and knew their subject matter well.\r\n \r\nDina was prompt, knew her motherland, and well organized. Mohammad was always with a smile on his face, remembered our names the first day we met, made sure we checked in and out of the hotel and at the airport OK. The security guards were quiet and secluded but I always saw them out of the corner of my eyes at every excursion we took.\r\n\r\nIt had been a wonderful journey for us. We felt very fortunate to be exposed to this exotic land!\r\n\r\nShokran!\r\n"
Danielle
"Went to Egypt with my mom and two family friends this summer and we had the most amazing time. Our tour guide, Soha, was a very nice and sweet woman (and very smart as well). This only made our trip very worthwhile and I would definitely travel with SmarTours again in the future. "
Gore T
"Outstanding in every respect. Our guide, Randola provided us with so much knowledge and depth, it was overwhelming. At no time did we feel at risk (being somewhere we should not be), nor did we feel out of place. There was an excellent balance of activity with relaxation. Our only wish is that the river cruise be longer, it was very relaxing being on the deck watching river life. An outstanding value for a part of the world where logistics can be problematic. smarTours made it look easy, which is why this was our seventh trip with them."
Beth
" I enjoyed the splendors of Egypt tour very much. The tour guide was very knowledgeable and sensitive to our needs and preferences. I suggest that a tour of a Coptic Church be added to the sites to be visited. For example, the \u201changing\u201d church is historic and beautiful and would be a welcome addition for the travelers. Thanks "
Kathleen
"Smart Tours fantastic 5 star hotels best tour guide I still keep in touch with the best "
Alan
"Wonderful tour from beginning to end. Thinking of doing it again!"
Kathy
"Our trip to Egypt was exceptional! I learned a lot about the history of ancient Egyptian and saw how Egyptians live today. The accommodations were spectacular, and Soha was an amazing teacher and guide. I would do it all over again in a heartbeat!"
Peter
"The tour was very well organized.\r\nTour guide was very knowledgeable although at times gave too much information."
Sarabeth R
"Fabulous tour! All of the destinations were as advertised and nothing disappointed. Our tour guide Sherie was the best. She is a degreed expert in Egyptology and helped make the trip so enjoyable. Egypt has been on my bucket list for years and this tour was all I could have hoped for. I travelled with a group of single women friends and we always felt safe and well taken care of. From the moment our flight touched down in Egypt, Smartours was there to attend to whatever we needed. This tour was a great value and I would highly recommend. I will definitely tour with Smartours again. "
Robert A
"Our SmarTour of Egypt was wonderful and made extra special by our expert guide, Soha."
Leave a Review