Bogotá, the Coffee Region, Medellín & Cartagena
From amazing architecture to fantastic coffee and cuisine, we're in for an unforgettable experience. We'll marvel at Zipaquirá Salt Cathedral and walk Bogotá's streets like locals. In the Coffee Triangle, we'll learn the secret to making a delicious cup of coffee and explore quaint colonial towns. We'll take in stunning vistas of Medellín's lush valley before our tour concludes in Colombia's culinary capital, Cartagena. Woven throughout our tour are experiences that connect us to the people and cultures of Colombia. We'll meet with basket weavers to learn about their process, explore Comuna 13 with someone who grew up in this once-notorious neighborhood, and visit the drum school of a fishing village to learn about their unique traditions.
Did you know you can make this tour private? Find out about pricing and options for groups of 15 or more travelers.
Itinerary at
a Glance
2024 Tour Itinerary:
2 nights Bogotá
2 nights Armenia (Coffee Region)
2 nights Medellín
2 nights Cartagena
Tour Highlights
Salt Cathedral of Zipaquirá
VIP cable car up Monserrate Hill
Gold Museum (Bogotá)
Lunch at the famous Prudencia Restaurant
Willy Jeep Tour (Coffee Triangle)
Lunch with local family (Coffee Triangle)
Basket workshop (Filandia)
Plant a mangrove tree as a part of The Mangrove Project
Batambora Drum School
Your Tour Includes
Optional round-trip airfare from Miami including taxes, fees & fuel surcharges
All intra-tour flights and transfers
Ground transportation in an air-conditioned motorcoach
Accommodations in first class hotels
Porterage (1 bag per person)
14 Meals: 8 breakfasts, 5 lunches, and 1 dinner
Comprehensive sightseeing tours and entry fees as per itinerary
Experienced, English-speaking Tour Director
Max Group Size:
20 travelers
Activity Level: Intermediate
Expect most included touring to require walking and standing periods up to 4 hours at a time (up to 2 times per day). Included touring may feature light hiking, and/or stairs on some hilly and/or uneven terrain. Learn More
Pacing Level: Moderate
Expect full-day tours most days with some limited free time at specific sites, for meals, and/or in the evenings. You can expect several early mornings and/or long travel days by bus (don't worry—there are always comfort stops!), and you may expect to stay in most accommodations for 2+ nights (with limited 1-night stays). Learn More
No Additional Entry Requirements for U.S. Passport Holders
A valid passport is required for international tours. Currently, there are no additional entry requirements for U.S. passport holders, but this can change at any time. Before travel, both U.S. and non-U.S. passport holders should visit our Passports & Visas page to reconfirm entry requirements.
This tour includes destinations with high altitudes. In Bogotá, the elevation is 8,612 ft and may be a consideration for those with heart conditions or those affected by altitude. Please consult with your physician.
For more detailed information about this tour and destination, visit our Before You Depart section.
Flights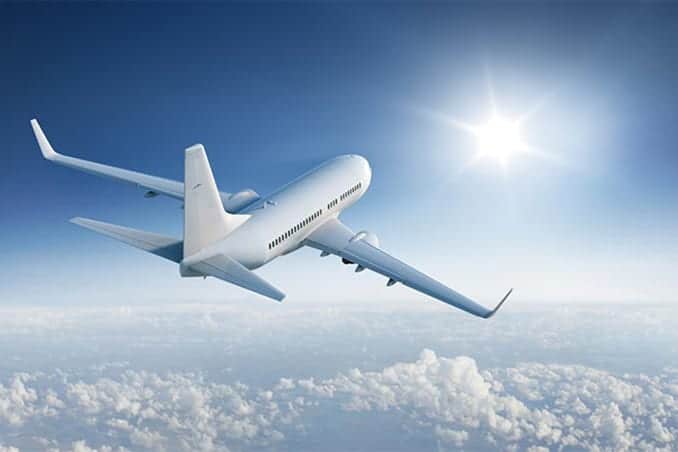 Passengers who purchase flights will depart the same day as the tour starts and return on the same day as the tour ends.
For flight details, see Before You Depart.
Day 1: Arrive in Bogotá
Bienvenidos to Bogotá, Colombia's vibrant capital filled with rich history, colonial beauty, colorful street art, beautiful architecture, and exquisite gastronomy. Travelers who purchased our air-inclusive package will be greeted at the airport and escorted to our centrally located hotel. Later, we'll meet our Tour Director for a briefing and local recommendations for our evening at leisure.
Accommodations:
Bs Rosales Hotel Bogota or similar
Day 2: Bogotá
Day 3: Bogotá – Armenia
Day 4: Armenia (Coffee Triangle)
Day 5: Armenia – Medellín
Day 6: Medellín
Day 7: Medellín – Cartagena
Day 8: Cartagena
Day 9: Depart Cartagena
Book by Jun. 2, 2023 to get the best price.
Prices listed as "with flights" below include round-trip airfare from one or more airports in the USA. Travelers may choose to purchase the tour only, and arrange their own arrival in destination. Please note this may change your tour start date.
2024 Tours
With Flights

From

$3,499

$2,999

Book with Flights

From

$3,499

$2,999

Book with Flights

From

$3,499

$2,999

Book with Flights

From

$3,499

$2,999

Book with Flights

From

$3,599

$3,099

Book with Flights

From

$3,499

$2,999

Book with Flights

From

$3,699

$3,199

Book with Flights
2024 Tours
Tour Only

From

$2,899

$2,399

Book Tour Only

From

$2,899

$2,399

Book Tour Only

From

$2,899

$2,399

Book Tour Only

From

$2,899

$2,399

Book Tour Only

From

$2,899

$2,399

Book Tour Only

From

$2,899

$2,399

Book Tour Only

From

$2,899

$2,399

Book Tour Only
Rates are per person based on double occupancy.
Single supplement applies when not sharing a room. Select a date above to see the rates for that specific departure.
For more information on this tour, please contact us here or call us during business hours (Monday-Friday from 9:00 am - 7:00 pm Eastern) at 1.800.337.7773.
Reservations and Payments
Reservations can be made online or by phone (1.800.337.7773) and will be confirmed upon receipt of your non-refundable, non-transferable deposit, which must be received at the time of reservation. Deposits are $300 per person. Full payment is due 90 days prior to departure. Space and prices subject to availability. Please see the smarTours Terms and Conditions for complete booking information.
Featured Accommodations
Bs Rosales Hotel Bogota
Hotel Mocawa Resort
Estelar Square Medellín
Hotel Las Américas Torre del Mar
Rita
Exceeded all expectations. A beautiful, safe country with scenery, history and food to rival Europe. Our guide, Carlos, was exceptional. Highly recommended.
Erica L
My second smartour and all i have to say is , that this trip was amazing. Colombia is a very beautiful country and the people very friendly and welcoming. Leon our guide was AWESOME as well as the rest of the local guides. Felt very safe around the cities and had a great time!!!!
Yvonne C
The Colombian trip was so much more than we expected Our guide Alejandro Garcia was amazing. He was so well informed and hospitable. We all enjoyed his company.
Gordon O
The entire tour was excellent except for one comment on the included breakfasts. The brochure states that all 10 breakfasts are "full buffet breakfasts". Eight were "full buffet breakfasts" but two were only box lunches (certainly not full buffet breakfasts). The box lunches were on April 11 and 16. We feel that we are entitled to a cash refund for these two inferior breakfasts. This would apply to Gordon and Ruth Omland, and Marvin and Margaret England who were all our travel partners. Thank you for your kind consideration to these requests.
Jeremy
Our Colombia tour was excellent. From Bogota to Cartagena we were enthralled by the luscious green countryside and sky scraping mountains. The history of the country was covered in detail from the period of colonization to the present. Our tour leader and local guides were very knowledgeable about all aspects of their society, history, economy, government and so on. All of them spoke English well and had great personalities. Highly recommended.
Patricia
Our tour guides were well informed, personable and truly delightful. We had a friendly group and good accommodations. Loved the coffee tour and tasting, but especially memorable was our afternoon in Comune 13 and Getsamane. The artwork was fabulous! Tour guide in Comune 13 was a bit "preachy" and repetitive. All in all- a fabulous trip- Go to Colombia!
Carman
All great except the local guide in Bogata who was not up to Smartour standard
Anonymous
review attached as photo
Sanele
Love Colombia beyond my expectations
Nancy
The tour guides in Colombia were excellent. I liked that the big cities of Bogota and Medellin alternated with the beautiful countryside of the Coffee Triangle and the beach at Cartagena.
Howard R
Forget the stories of drug cartels! Colombia is modern, beautiful and coffeelicious!! From Bogotá to Medellin to Cartagena, Colombia is a modern 21st century country with warm and engaging people, beautiful vistas and amazing modern buildings with surprising and amazing architecture. The coffee triangle is lush, tropical and aromatic. This is my 19th SmarTours trip and I highly recommend this tour. Accommodations are first rate and the meals were sumptuous. Kudos to our guide Elsa for her expertise and engaging manner.
Emma
Just returned from this trip in June 2016. It was an amazing tour and it really portrayed the country as it truly is. The people were great and let me say the service at the hotels and everywhere was awesome. The accommodations were excellent. The scenery of the country was unbelievable. Kudos to our Tour Director, Leon as well as the local guides Carlitos (Coffee Triangle/Medellin) and Eusevio (Cartagena) for making this trip so much fun. They are friendly, fun, knowledgeable and their English was great. Our drivers were very experienced and always concerned about safety first which was very good. Our group was very small but we had a great time. Thank you to all for the wonderful vacation. I recommend this trip highly.
Sheryl C
This May we returned from a wonderful and interesting trip to Colombia where we visited Bogota, Coffee Triangle, Medellin, and Cartagena. We felt safe and enjoyed the diversified landscapes, history, friendly people, delicious food, and very knowledgeable and caring guides. Leon and Alejandro went out of their way to share and teach us about their culture. We visited flower, fruit and vegetable markets, sugar cane factories, coffee plantations, in which we had many tastings and watched local people working. The coffee was extremely good. The underground salt cathedral was amazing along with the Emerald, Botero and Gold museums. There were many quaint colorful villages to meander thru witnessing rural life in and around the town squares. The hotels were all high end with gr8 breakfasts. The cities were exciting and easy to get around. Leon would always take or direct us to a delicious authentic Colombian restaurant for lunch and dinner. The sea in Cartagena was delightful to swim in. We cannot thank Leon and Alejandro for making our experience so special, comfortable, informative, and fun. We are well seasoned travelers and feel Colombia is a must visit.
Marta H
As my husband and I prepared for our travel to Colombia, our friends and family asked "Why Colombia", aren't you afraid of being kidnapped? Or,"I've heard they drug people and sell the parts on e-bay". What my husband and I experienced in Colombia was far from either of these! Colombia is a proud welcoming country, excited to share their amazing history and culture. It is a country working extremely hard to overcome and endure their past and provide a good future for their people. Our tour guide "Leon Pardo", was excellent, as was his counter part "Carlito", in the coffee region. Colombia was an amazing place to travel and enjoy and just as they claim, the hardest part was never wanting to leave!
Bonnie
We recently discovered Columbia with our terrific guide Leon and 10 members of our group. Columbia is a beautiful country with magnificent scenery, and diverse cities. I can't stop telling people about our fabulous experience.
Leave a Review