AMMAN, WADI RUM, PETRA, AND THE DEAD SEA
Jordan's sandstone temples, sprawling desert terrain, and inspiring history is nothing short of captivating. On this journey, find yourself immersed in a rich culture that stems from remarkable ancient empires and influential religions. Get to know the country's people and heritage by exploring the capital city of Amman, and then discover the well-preserved Roman ruins of Jerash before visiting significant sites of the Holy Land like Madaba and Mt. Nebo. Following a magical overnight stay at a Bedouin camp in Wadi Rum, you'll traverse this picturesque desert by jeep. Then, spend time in Petra exploring its magnificent sights, like the intricate Al-Khazneh temple (The Treasury). Round out this incredible trip with a visit to Jesus's baptism site and a day of relaxation at the Dead Sea.
Read More on Jordan: 6 Reasons Jordan is Winning at Tourism in the Middle East
Did you know you can make this tour private? Find out about pricing and options for groups of 15 or more travelers.
Itinerary at
a Glance
Tour Itinerary:
3 nights in Amman
1 night in Wadi Rum
2 nights in Petra
2 nights at the Dead Sea
Tour Highlights
Amman City Tour including Jordan Museum
Iraq Al Amir Women's Cooperative
Jerash "Pompeii of the East"
Home-hosted meal with Jordanian family
Madaba & Mount Nebo
Wadi Rum Jeep Desert Safari
Petra Kitchen Cooking Class (optional)
Petra (A Wonder of the World!)
Siq AL- Barid "Little Petra"
Jesus's Baptism Site on the Jordan River
Float in the Dead Sea
Your Tour Includes
Optional round-trip airfare from New York (JFK) including taxes, fees & fuel surcharges
Intra-Jordan ground transportation
Accommodations at superior first-class hotels
13 meals: 8 breakfasts, 5 dinners 
Comprehensive touring & entry fees
Experienced, English-speaking Tour Director
Max Group Size:
30 travelers
Activity Level: Advanced
Expect most included touring to require walking and standing periods of up to 4 hours at a time (up to 2 times per day). Included touring may feature hikes, stairs, and/or climbs which may be on hilly and/or uneven terrain at potentially high altitudes. Learn More
Pacing Level: Moderate
Expect full-day tours most days with some limited free time at specific sites, for meals, and/or in the evenings. You can expect several early mornings and/or long travel days by bus (don't worry—there are always comfort stops!), and you may expect to stay in most accommodations for 2+ nights (with limited 1-night stays). Learn More
Additional Entry Requirements for U.S. Passport Holders
A valid passport is required for international tours. There are entry requirements for U.S. passport holders. Please visit our Passports & Visas page to learn more about any required actions, next steps, and additional costs.
Travelers will encounter some uneven surfaces, stairs, steps, and significant slopes. The Petra excursion is a full day of walking on uneven surfaces. Wadi Rum sightseeing is done in a safari jeep.
For more detailed information about this tour and destination, visit our Before You Depart section.
Flights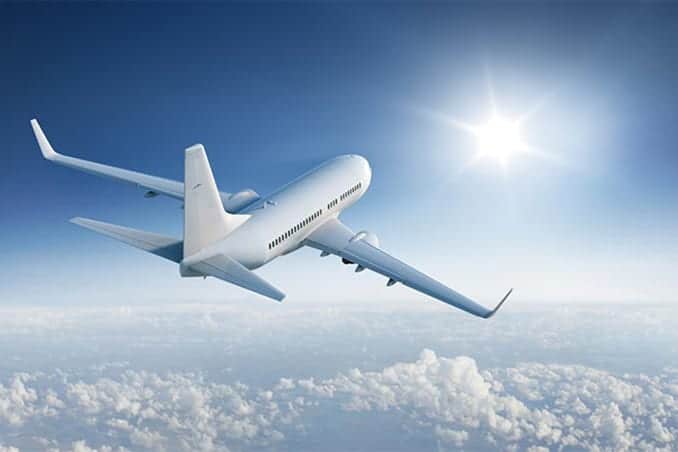 Passengers who purchase flights will depart 1 day before the tour starts and return on the same day as the tour ends.
For flight details, see Before You Depart.
Day 1: Arrive in Amman
Arrive in Amman today, the capital city of Jordan, and continue to our hotel.
Accommodations:
Ambassador Hotel Amman
Day 2: Amman
Day 3: Jerash Excursion
Day 4: Amman/Madaba/Mt. Nebo/Wadi Rum
Day 5: Wadi Rum/Petra
Day 6: Petra
Day 7: Petra/Beida/Dead Sea
Day 8: Dead Sea
Day 9: Depart the Dead Sea
Book by Jun. 2, 2023 to get the best price.
Prices listed as "with flights" below include round-trip airfare from one or more airports in the USA. Travelers may choose to purchase the tour only, and arrange their own arrival in destination. Please note this may change your tour start date.
2023 Tours
With Flights

From

$3,383

$2,883

Book with Flights

From

$3,349

$2,849

Book with Flights

From

$3,199

$2,699

Book with Flights
Flights not available
Sold Out
Join Waitlist

From

$3,099

$2,599

Book with Flights
2024 Tours
With Flights

From

$3,199

$2,699

Book with Flights

From

$3,399

$2,899

Book with Flights

From

$3,399

$2,899

Book with Flights

From

$3,399

$2,899

Book with Flights

From

$3,399

$2,899

Book with Flights

From

$3,399

$2,899

Book with Flights

From

$3,499

$2,999

Book with Flights

From

$3,499

$2,999

Book with Flights

From

$3,499

$2,999

Book with Flights
2023 Tours
Tour Only

From

$2,183

$1,683

Book Tour Only

From

$2,349

$1,849

Book Tour Only

From

$2,199

$1,699

Book Tour Only

From

$2,299

$1,799

Sold Out
Join Waitlist

From

$2,099

$1,599

Book Tour Only
2024 Tours
Tour Only

From

$2,099

$1,599

Book Tour Only

From

$2,299

$1,799

Book Tour Only

From

$2,299

$1,799

Book Tour Only

From

$2,299

$1,799

Book Tour Only

From

$2,299

$1,799

Book Tour Only

From

$2,299

$1,799

Book Tour Only

From

$2,299

$1,799

Book Tour Only

From

$2,299

$1,799

Book Tour Only

From

$2,299

$1,799

Book Tour Only
* Departures designated as "Guaranteed" may be canceled or rescheduled only under Extraordinary Circumstances, for example in situations deemed to be unsafe or nonviable due to local conditions. See Terms & Conditions for full details.
Rates are per person based on double occupancy.
Single supplement applies when not sharing a room. Select a date above to see the rates for that specific departure.
For more information on this tour, please contact us here or call us during business hours (Monday-Friday from 9:00 am - 7:00 pm Eastern) at 1.800.337.7773.
Reservations and Payments
Reservations can be made online or by phone (1.800.337.7773) and will be confirmed upon receipt of your non-refundable, non-transferable deposit, which must be received at the time of reservation. Deposits are $300 per person. Full payment is due 90 days prior to departure. Space and prices subject to availability. Please see the smarTours Terms and Conditions for complete booking information.
Optional Tours
Customize your trip with these optional tours.
Enhance your trip with our recommended optional tours. Indicated optional tours are available to pre-book when you reserve your trip and can be added to your reservation up to final payment. This is the best option to guarantee your spot on your preferred optional tour! Optional tours require a minimum number of participants. Optional tours are non-refundable unless they do not operate.
Some optional tours can be purchased in-destination and may cost extra. The payment methods and currency information to purchase tours in-destination will be provided on final documentation.
Turkish Bath
Petra Kitchen Cooking Lesson
Jordan's Desert Castles
Featured Accommodations
Ambassador Hotel Amman
Sun City Camp
Petra Moon Hotel
Crowne Plaza Jordan
Rita R
Petra has been on my bucket list for years. I was very excited about this trip because it was affordable. Did I ever get my money's worth. The accommodations, food, special activities and guide, Loay Olayan exceeded my expectations. Especially Loay. He is a wealth of knowledge about his country. I learned so much about Jordan that enhanced my trip. He is a credit to your company. And, Petra was all I wished for and then some. I certainly am recommending this tour to everyone.
Olivier
Well organized and amazing trip through Jordan. Great guide (Ali) and driver! The Citadel and amphitheater in Amman were great. Lovely dinner with a local family. Turkish bath was relaxing. Amazing ruins in Jerash. Camping in the Wadi Rum desert riding camels. Little Petra and Petra (Treasury and Monastery) were unbelievable. Saw where John the Baptist baptized Jesus. Ended the trip floating in the Dead Sea. Highly recommended.
Kristin E
Our Trip to Jordan was absolutely fabulous! We saw almost the entire country over the 10 days in what I felt was a well paced and very well managed timeline. Petra was of course jaw-droppingly beautiful, but I'd say that about the entire country. Every place we went was so unique and splendid. Jerash with the expanse and beauty of the ruins; Mount Nebo with the layers of Mosaics and views of the Jordan Rive Valley; Wadi Rum with cliffs that seemingly are dripping into mauve-colored sands; Petra with it's Majestic Tombs carved into sandstone of colors indescribable; and the Dead Sea reflecting the mountains and sky in an ever changing environment. Ali, our Tour Guide was wonderful and very kind. Iyman, our driver was absolutely superhuman in how he maneuvered through ancient streets and rugged mountains. We are deeply grateful for all they did to make our stay in Jordan wonderful. The people of Jordan were at all time warm and welcoming. Their hospitality will never be forgotten. Thank you Smartours for a truly wonderful experience. It really was a trip of a lifetime. All My Best, Kristin
Katherine T
Tour of Jordan was breathtakingly beautiful! I felt safe and comfortable throughout the tour.
Leslie N
Historic sites, excellent and caring guide, well-paced tour with great fellow travelers! Who could ask for more?
Judy
I have to state that the Journey to Jordan trip was amazing. The welcome person met us at the gate and we were ushered through and taken to the hotel quickly. The hotels were in a great area and the tour guide was great, never once did we feel like we were not safe, but again our tour guide Ali Sabatini was always ready and taking care of each of us as family. This trip was from the start a joy and we all left feeling like we really understood and experienced the country and people of Jordan.
Anna
The tour of Jordan was an unforgettable experience! From the ancient wonders of Petra to the stunning vistas of Wadi Rum, every moment was filled with wonders and amazement. The local cuisine was delicious and the hospitality of the people was second to none. I highly recommend this tour to anyone looking for a unique and enriching travel experience.
Judy G
I have to commend your company for hiring Ali Sabatini who was our main guide in this last trip to Jordan, March 3, 2023 to March 11, 2023. I have been on tours before and have so much kudos for this tour guide and also his driver Iman who took care of us as though we were family. At arrival, your company had a person there who took care of us the group from the visa process to the baggage and to the hotel. I have to say in a time where service and customer care has been lacking, these guides and driver went beyond the call of duty and were amazing. I felt safe, taken care of, questions were answered, again an amazing time with a guide that took the time to really show us the best of Jordan. I hope that your company has more like Mr. Ali Sabatini and Mr. Iman (driver) because they made me not only recommend but also go back.
Pat M
Petra was on my bucket list for a long time and to be honest I didn`t think I would be able to make the trip. But after traveling with SmarTours previously, I decided to make the journey. Historically, I was not aware that the Romans occupied Jordan, but their awesome ruins are proof they did. We had a great tour guide who gave detailed information where we visited and allowed us to ask questions. But the highlight was Petra, just seeing a glance of the columns that was visible from a distance made me gasped for breath. Petra did not disappoint. The last day was a surprise too. We ended our trip by staying at a luxury hotel on the dead sea. Additional highlight for persons who wanted the ultimate experience was floating in the dead sea. And many in our tour did and added a mud bath too.
Patrick
This was an excellent tour for a very reasonable price. The travel experience was exceptional starting from the arrival in Jordan and throughout the entire tour. Hotel accommodation at each of the key places visited were excellent. Restaurants at the hotels offered affordable and varied menu items. Many of the dinners were included in the tour cost. Overall, I believe you get your money's worth on this tour. The key ingredient for having an enjoyable and educational trip is to have a Tour Director who is knowledgeable about the country's history. Our local guide was able to provide an in-depth history about the Treasury, Wadi Rum, Dead Sea and other religious sites visited.
Beth T
We had a wonderful time on our Journey through Jordan. Our tour director, Loay Olayyan, was professional, attentive, well organized and very informative. There was so much to learn about Jordan and he was the perfect guide for our group.
Leave a Review