TEL AVIV, NAZARETH, GALILEE, JERUSALEM, MASADA AND THE DEAD SEA
From dazzling Tel Aviv to the inspiring sights of 3,000-year-old Jerusalem, our enriching Israel tour with airfare included, reveals incredible beauty, history, and spirit—and our guides are passionate about telling its stories! Our Holy Land tour takes you from uplifting places of faith to the mineral-rich waters of the Dead Sea. We also feature a tour of a traditional kibbutz, which includes a lunch and interesting lecture about their unique way of life.
Extend Your Trip! Enjoy our Wonders of Israel with Eilat tour which includes 3 nights in Eilat and an extra night in Jerusalem.
Did you know you can make this tour private? Find out about pricing and options for groups of 15 or more travelers.
Itinerary at
a Glance
Tour Itinerary:
2 nights in Tel Aviv
2 nights in Galilee
5 nights in Jerusalem
Tour Highlights
Tel Aviv
Basilica of the Annunciation (Nazareth)
Sea of Galilee
Golan Heights – Winery Visit & Lunch
Kibbutz experience with lunch
The Western Wall (Jerusalem)
Church of Holy Sepulcher (Jerusalem)
Mount of Olives (Jerusalem)
Yad Vashem (Holocaust Museum)
Masada
Float in the Dead Sea
Your Tour Includes
Optional round-trip airfare from the New York area (varies by departure) including taxes, fees & fuel surcharges
All intra-Israel ground transportation and transfers
Accommodations at first-class hotels
15 meals: 9 breakfasts, 3 lunches, 3 dinners
Comprehensive sightseeing tours and entry fees
English-speaking Tour Director throughout
Max Group Size:
30 travelers
Activity Level: Level 1
Expect most included touring to require walking and standing periods up to 3 hours at a time (up to 2 times per day) on easy terrain with some light stairs. Learn More
Pacing Level: Balanced
Expect either half-day or full-day tours most days with a free day or free half-day to explore independently in most cities. There may be a few early mornings or long travel days by bus (don't worry—there are always comfort stops!), and you may expect to stay in most accommodations for 3+ nights. Learn More
No Additional Entry Requirements for U.S. Passport Holders
A valid passport is required for international tours. Currently, there are no additional entry requirements for U.S. passport holders, but this can change at any time. Before travel, both U.S. and non-U.S. passport holders should visit our Passports & Visas page to reconfirm entry requirements.
The Dead Sea day has some stairs/climbing at Masada (do not take Snake Path) and Ein Gedi. Old City Jerusalem has uneven walking surfaces.
For more detailed information about this tour and destination, visit our Before You Depart section.
Map
Click the Day by Day itinerary above (or swipe on mobile devices) to see the experiences that await on each day of your tour.
Flights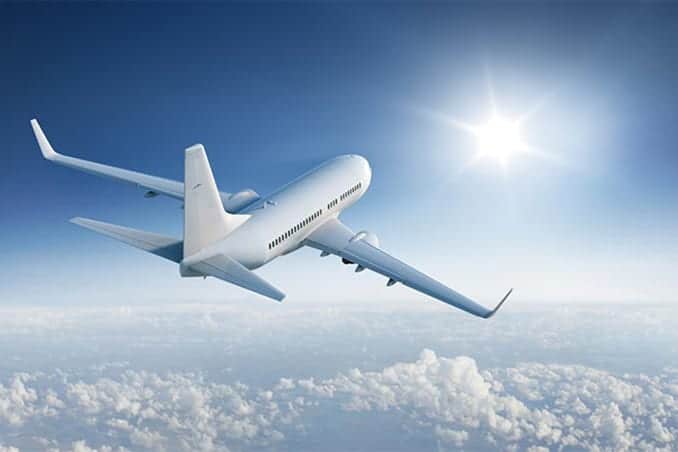 Passengers who purchase flights will depart 1 day before the tour starts and return on the same day as the tour ends.
For flight details, see Before You Depart.
Day 1: Arrive in Tel Aviv
Day 2: Tel Aviv/Jaffa
Day 3: Caesarea/Haifa/Nazareth/Galilee
Day 4: Golan & Galilee Excursion
Day 5: Capernaum/Tabgha/Beth Shean/Jerusalem
Day 6: Jerusalem
Day 7: Masada/Dead Sea Excursion
Day 8: Jerusalem
Day 9: Jerusalem
Day 10: Depart Jerusalem
Instant Savings of up to $400 per person for a handful of spots on select dates. While supplies lasts, ends Sep 29.
Prices listed as "with flights" below include round-trip airfare from one or more airports in the USA. Travelers may choose to purchase the tour only, and arrange their own arrival in destination. Please note this may change your tour start date.
2024 Tours
With Flights
Tour Only

From

$4,149

$3,899

Book Now

From

$3,049

$2,799

Book Now

From

$4,499

Book Now

From

$2,999

Book Now

From

$4,199

Book Now

From

$2,899

Book Now

From

$4,299

Book Now

From

$2,999

Book Now

From

$4,199

Book Now

From

$2,999

Book Now

From

$4,199

Book Now

From

$2,999

Book Now

From

$3,949

Book Now

From

$2,649

Book Now
Rates are per person based on double occupancy.
Single supplement applies when not sharing a room. Select a date above to see the rates for that specific departure.
For more information on this tour, please contact us here or call us during business hours (Monday-Friday from 9:00 am - 5:30 pm Eastern) at 1.800.337.7773.
Reservations and Payments
Reservations can be made online or by phone (1.800.337.7773) and will be confirmed upon receipt of your non-refundable, non-transferable deposit, which must be received at the time of reservation. Deposits are $300 per person. Full payment is due 90 days prior to departure. Space and prices subject to availability. Please see the smarTours Terms and Conditions for complete booking information.
Optional Tours
Customize your trip with these optional tours.
Enhance your trip with our recommended optional tours. Indicated optional tours are available to pre-book when you reserve your trip and can be added to your reservation up to final payment. This is the best option to guarantee your spot on your preferred optional tour! Optional tours require a minimum number of participants. Optional tours are non-refundable unless they do not operate.
Some optional tours can be purchased in-destination and may cost extra. The payment methods and currency information to purchase tours in-destination will be provided on final documentation.
Bethlehem/Church of Nativity Tour
Illuminated Jerusalem
Featured Accommodations
Renaissance Tel Aviv Hotel
Leonardo Gordon Beach Tel Aviv Hotel
Nof Ginosar Hotel
Lady Stern Hotel
Bat Sheva Hotel
James T
This tour of Israel was very good value for money. The Problems were not due to the tour but overcrowding of Christian sights in Jerusalem and Bethlehem. The Hotel and the tour by the sea of Galilee were very good. The Golden Heights were surprising. I expected a war zone and the place was like Bucks County Pennsylvania with Wine tasting. Everything was done well for us. I wish the Jerusalem Hotel had English signs infrant of the food.. All in all I am very pleased with the tour.
Sandi F
Israel was our sixth and probably one of our best Smartours experiences. Our guide, Dan Ofri, who we hope will be our forever friend, managed to infuse history, spirituality, knowledge, kindness, joy and laughter into our lives on an hourly basis throughout the tour. We felt safely at home in this miraculous country that we've grown to love as our own thanks to Dan and the experience that he provided. We also had the pleasure of enjoying 2 weeks with a wonderful group of like minded people which always makes the trip so much better. Many thanks to The Smartours Team and to Dan Ofri for making this trip so unique and very special!
Bruce a
This's was our first major tour since we generally like to "do our own thing". Very glad we did it. Tour was extremely well organized, got to meet some great people that we hope remain friends, and learned much more than we would have on our own. Selection of sites covered most major attractions as advertised. Accommodations were fine, including Dan Panorama Hotels in Jerusalem and Eilat and Lavin kibbutz. Dan Olfri, our tour guide was super knowledgeable, personable and helpful. He always went the extra mile to be sure we were comfortable, safe and well informed. He even tolerated our general lack of ability to remember the large amount of information he presented. Tour price was reasonable compared to many others we explored but without any apparent drop off in quality or service. Provided meals were very good and Dan's recommendations for restaurants were helpful. We would recommend SmarTours to others and will probably use them for other destinations as we go through our travel bucket list.
Patricia
The trip to Israel was very educational. Our tour guide, Jacov Kuchuk, was excellent! I was extremely disappointed that SmarTours would not upgrade our plane tickets to Comort+.
Anonymous
Our guide, Alan Gill, was outstanding. He knew everything about Israel and took us everywhere with skill and enthusiasm. He gave us all the inside information to experience Israel as a native and not a tourist. We had a great bus driver for all our needs and we saw all the highlights of Israel. Our hotels were great and so was the food. An extraordinary experience I will never forget. I recommend this particular trip with Alan.
Beth
The tour was absolutely wonderful. The sights were amazing but even better was our tour guide Adina. She was a walking encyclopedia with a terrific personality. If she didn't know an answe she immediately checked it out. We can't wait to return to Israel. Our only complaint was the unavailability of Masada which your company should have been aware of and this information passed on to us. Adina did substitute other sights so she adapted to the situation that your company should have been aware of. Our tour group got along beautifully and we are still in contact with many of them. Again please thank Adina for giving us an exceptional time in israel
Annette
Adina Mayer was packed with knowledge, history, bible. Her smile filled the bus!
Adrienne B
Too bad I cannot give this trip more stars, only 5 just is not enough. I have been thinking about what to write in this review ever since our tour began. I have been searching for just the right words and I have failed. There are no words to explain how much I learned, how many incredible experiences we had, how much we appreciated our free time to make our own plans. Our guide, Dan Ofri, filled our heads to overflowing with the spectacular history of this country. His awe at the sites, his joy and pride, and yes his tears at times, helped us to feel the life that inhabits this land. Thank you for a wonderful trip. Hotel choices placed us in just the right locale for our free time adventures... walkable or right near public transportation.This was our fourth Smartours trip and we are already planning our next adventure.
Carolyn
As always, we had a wonderful Smartours trip. This time we went to Israel. Our guide, Dan, was knowledgeable about the Jewish history and religion and, at the same time, read to is relevant passages from the New Testament. The Dan Panorama hotels were excellent and had amazing breakfasts with a wide selection of available items. I am so glad we went on this trip. I loved the optional Sea of Galilee tour. Swimming in the Dead Sea was an amazing experience. We will be heading to Machu Picchu, Equador, and the Galápagos Islands next. We can't wait!
Barbara
I enjoyed touring Israel and seeing the many places that Christ when to including his birth place and his death and resurrection Would highly recommend it to anyone
Barbara
We had Dan Ofri fro our tour guide in Israel and he really knew his history. He was great and I would recommend him over and over again. Loved all parts of the trip including Jordan and the Dead Sea.
Lidia
The tour experience was good. Kibbutz not so great, not even a bar of soap in the bathroom. In Egypt bottle water was free every day, in Israel had to pay for every bottle. More dinners should be included, especially , after travelling to one destination and being on the bus all day,it would be nice to have the meal included at the hotel. Overall the trip was good. Gui Peretz the guide in Israel was excellent.
Barbara
Fantastic tour! Gai Perez is absolutely the best tour guide we've ever had on any trip. Amazing knowledge about the complete history of Israel going back to the beginning and such a passion for his country. Such a wonderful vacation we won't forget.
Cynthia G
Let me start by stating that this was my second trip to Israel, the first occurred in 1988 and so many things have changed, but mainly for the better. My first trip was not with a tour group, so I was unsure if this would provide me with the same experience or better/worse. SmarTours made the trip easy, they met us at the airport and put us on a bus to Tel Aviv. They handled all of the luggage for the entire 2 week trip, getting it from the bus to the hotel room and vice/versa. Our tour guide Arie was amazing. From the first day he explained in depth what and how the trip would include and clarified where we would go and why. He and hotel staff would wake us every morning so that no one was late and everything was achieved in a timely manner. We traveled from Tel Aviv to Jaffe on foot and we were allowed a free afternoon and then dinner by bus with the whole group. We were a total of 34 people and each and every person was friendly, nice and interesting. The next day we went to Caesarea, Haifa and Galilee. In each and every place we went Arie provided us with enormous amounts of information and his knowledge and expertise was incredible. I had asked if there would be a quiz at the end of the tour and he laughed and said there should be. My friend and I went the next day on the optional Golan and Galilee excursion, which included a boat ride in the sea of Galilee and a stop in Safed, which was the highlight of the tour up to that time. The next day we traveled by bus to Capernaum and two other stops on the way to Jerusalem. The sites that we saw were all exceptional and our interest and awareness always increased with Arie's explanations and historic references helping to aide in our understanding of the full history and the who, what and where of each time period. That evening we arrived in the most amazing place in the world, Jerusalem. The old city is fascinating and with Arie's knowledge and descriptions so much had become clear to me that I didn't understand on my first visit. With SmarTours you see everything of importance and even other things that you don''t know is important until you have been there with someone who has the knowledge and expertise to teach you. The next day we went to Masada. It was late May and early June, but it was at least 90 degrees Fahrenheit but I didn't want to miss a bit so I kept going even though Arie continued to find shady places to see, hear and watch from. After Masada, we spent the afternoon at a hotel right next to the Dead Sea. It is true you cannot drown, but it is an unusual experience. The next day in Jerusalem we went to Yad Vashem. Even if you have been to another holocaust museum, this place will touch you deep in your heart and soul regardless of you religion or background. Arie let us visit this at our own pace and we had at least 3 hours and when we all met some went to Bethlehem and others went back to hotel for an afternoon at leisure and we sat by the pool. The last day in Jerusalem we went back to the old city and shopped. My friend and I decided early on that we would go to Eilat and visit Petra in Lebanon. So as people caught their planes home we drove to Eilat. That part of the trip was truly relaxing as the tour days often started early and went into the late afternoon. The trip to Petra was extraordinary. We had a different guide because Arie couldn't work in Lebanon, however, he took us to the Israeli border and met us when we returned. That day was excruciatingly hot but I made the 7 mile round trip primarily because I was continuously looking up and around at most amazingly shaped rocks and of course, the surprise! As I loved this trip so much , I took another SmarTours trip in September to Italy.
Karen C
I never went on a guided tour. As a matter of fact, I was totally against them. I loved researching and doing it all myself. I decided to take a Smartour trip to Israel because I didn't know how to speak or read Hebrew and I want d to safely see it all. We'll see it all I did. I saw Israel through the eyes and knowledge of our guide. Ari. This man was not only extremely knowledgeable, but was a passionate representative of his country. His treasure chest of facts, stories and geography made our trip come alive. He made us see things we may have never noticed or have known. I learned how to tell the different eras of construction, why certain ruins were placed where they were, what in setu means even though I can't spell it! Ari was entertaining and intense. He insisted we listen and watch his description and maps of various areas. He also took the time to take us to places that he didn't have too. He made this trip unforgettable! I hope to return to Israel and I will make sure he is my guide again so my family can experience this wonderful experience. To say I am satisfied is an understatement. I will be taking another Smartour in the near future. You have me hooked!
Leave a Review