VENICE, MURANO, FLORENCE, PISA, TUSCANY, ASSISI, VATICAN, AND ROME
Iconic landmarks. Glorious museums. Archaeological, historically significant and religious sites. Not to mention divine cuisine. This escorted Best of Italy tour package from the U.S. with airfare included encompasses exactly that: this incredible country's most desired destinations. You'll truly be living "la dolce vita" as you roam the postcard-perfect streets of its enchanting cities and towns. Plus, consider lingering a little longer with our spectacular Sorrento & Amalfi Coast Extension. As you surrender to Italy's spell, allow your wise smarTours® guide to handle the details, including recommendations for your dining and free time sightseeing.
Extend Your Trip! Enjoy our Best of Italy with Sorrento & the Amalfi Coast tour visiting Italy's highlights from Venice to the Amalfi Coast.
Did you know you can make this tour private? Find out about pricing and options for groups of 10 or more travelers.
Itinerary at
a Glance
Tour Itinerary:
2 nights in Venice/Venice Lido
2 nights in Florence
3 nights in Rome
Return flight to the U.S.
Tour Highlights
Murano boat tour
Venice walking tour – St. Mark's Square, Saint Mark's Basilica, Doge's Palace, Bridge of Sighs
Pisa – Square of Miracles, Leaning Tower of Pisa
Tuscany with food and wine
Florence city tour – Michelangelo Square, Galleria dell'Accademia, Michelangelo's David, Signoria Square, Duomo, Ponte Vecchio, "Old Bridge"
Assisi – Basilica of St. Francis of Assisi
Vatican tour – St. Peter's Basilica, Sistine Chapel, Vatican Museum
Imperial Rome tour – Colosseum, Arch, Roman Forum
Culinary walking tour in Trastevere (Rome)
Your Tour Includes
Optional round-trip airfare from the New York area (varies by departure) including taxes, fees & fuel surcharges
Accommodations at first-class hotels
11 meals: 7 buffet breakfasts (B), 4 dinners (D)
A glass of wine with included dinners
Comprehensive sightseeing tours including admission fees
Professional English-speaking Tour Director throughout
All intra-Italy transportation via air-conditioned motor coach
Max Group Size:
30 travelers
Activity Level: Intermediate
Expect most included touring to require walking and standing periods up to 4 hours at a time (up to 2 times per day). Included touring may feature light hiking, and/or stairs on some hilly and/or uneven terrain. Learn More
Pacing Level: Balanced
Expect either half-day or full-day tours most days with a free day or free half-day to explore independently in most cities. There may be a few early mornings or long travel days by bus (don't worry—there are always comfort stops!), and you may expect to stay in most accommodations for 3+ nights. Learn More
No Additional Entry Requirements for U.S. Passport Holders
A valid passport is required for international tours. Currently, there are no additional entry requirements for U.S. passport holders, but this can change at any time. Before travel, both U.S. and non-U.S. passport holders should visit our Passports & Visas page to reconfirm entry requirements.
Good balance is required in order to get on water taxis and boats. This tour has limited free time.
For more detailed information about this tour and destination, visit our Before You Depart section.
Map
Click the Day by Day itinerary above (or swipe on mobile devices) to see the experiences that await on each day of your tour.
Flights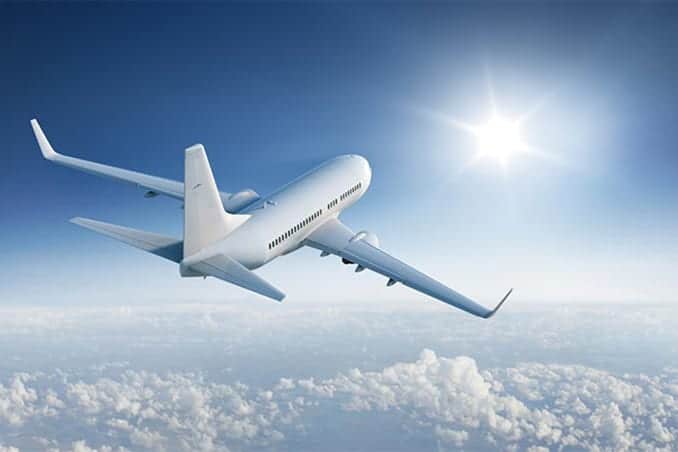 Passengers who purchase flights will depart 1 day before the tour starts and return on the same day as the tour ends.
For flight details, see Before You Depart.
Day 1: Arrive in Venice
Day 2: Murano Boat Tour, Venice Walking Tour and Venice at Leisure
Day 3: Venice – Pisa – Florence
Day 4: Florence City Tour and Florence at Leisure
Day 5: Florence – Assisi – Rome
Day 6: Imperial Rome Tour and Rome at Leisure
Day 7: Vatican Tour and Rome at Leisure
Day 8: Depart Rome
Book by Mar. 31, 2023 to get the best price.
Prices listed as "with flights" below include round-trip airfare from one or more airports in the USA. Travelers may choose to purchase the tour only, and arrange their own arrival in destination. Please note this may change your tour start date.
2023 Tours
With Flights
Flights not available
Sold Out
Join Waitlist

From

$4,889

$4,389

Book with Flights

Only 2 spots left

From

$4,672

$4,172

Book with Flights

Only 2 spots left

From

$4,499

$3,999

Book with Flights

From

$4,649

$4,149

Book with Flights

From

$4,749

$4,249

Sold Out
Join Waitlist

From

$4,499

$3,999

Book with Flights

Only 1 spot left

Flights not available
Sold Out
Join Waitlist

From

$4,299

$3,799

Book with Flights

From

$4,449

$3,949

Book with Flights
2023 Tours
Tour Only

From

$3,549

$3,049

Book Tour Only

From

$3,789

$3,289

Book Tour Only

Only 2 spots left

From

$3,572

$3,072

Book Tour Only

Only 2 spots left

From

$3,499

$2,999

Book Tour Only

From

$3,549

$3,049

Book Tour Only

From

$3,649

$3,149

Sold Out
Join Waitlist

From

$3,399

$2,899

Book Tour Only

Only 1 spot left

From

$4,299

$3,799

Sold Out
Join Waitlist

From

$3,299

$2,799

Book Tour Only

From

$3,449

$2,949

Book Tour Only
* Departures designated as "Guaranteed" may be canceled or rescheduled only under Extraordinary Circumstances, for example in situations deemed to be unsafe or nonviable due to local conditions. See Terms & Conditions for full details.
Rates are per person based on double occupancy.
Single supplement applies when not sharing a room. Select a date above to see the rates for that specific departure.
For more information on this tour, please contact us here or call us during business hours (Mon-Fri, 9:00am - 5:30pm EST) at 1.800.337.7773.
Reservations and Payments
Reservations can be made online or by phone (1.800.337.7773) and will be confirmed upon receipt of your non-refundable, non-transferable deposit, which must be received at the time of reservation. Deposits are $300 per person. Full payment is due 90 days prior to departure. Space and prices subject to availability. Please see the smarTours Terms and Conditions for complete booking information.
Optional Tours
Customize your trip with these optional tours.
Enhance your trip with our recommended optional tours. Indicated optional tours are available to pre-book when you reserve your trip and can be added to your reservation up to final payment. This is the best option to guarantee your spot on your preferred optional tour! Optional tours require a minimum number of participants. Optional tours are non-refundable unless they do not operate.
Some optional tours can be purchased in-destination and may cost extra. The payment methods and currency information to purchase tours in-destination will be provided on final documentation.
Gondola Ride
Uffizi Gallery
Featured Accommodations
Hotel Carlton on the Grand Canal
Hotel Croce Di Malta
Hotel Imperiale Roma
Mary B
The tour was wonderful when i thong of the sites we saw, the tours etc. I would have enjoyed a lot more free time , dinners on our own. Also the number of people on the tour (36) was much higher than we expected or were led to believe. We were told to expect about 20 people on the tour. True, we were not promised it would be that number but based on our past experience wit Smartours that was our expectation.
Darlene S
The best of Italy tour was fantastic. Great locations , knowledgeable tour director. I just wish I didn't get sick and could have finished the tour . We had to miss Rome. I think it might have been to much togetherness with a large tour group during a pandemic.
Ann
Such a fun trip! Special girls trip with my sister and my mom. Thank you SmarTours for a great time!
Rudolph O
Yea it was a amazing trip!
Zita L
I never joined organized tours until April 2022 in The Best of Italy. Such a wonderful experience opened my eyes. The tour was packed with activities every day. Their accommodations were top-notch. The choice of restaurants and food venues was impeccable. The tour guides were very educated and knowledgeable about practically all subjects on the tour. Most of all, flights and airport connections, transfers and road trips from one town to another were seamlessly organized. All I had to do was show up. What a breeze! Thank you smarTours and most especially to our very calm and organized tour director Claudia!!
TERRI L
Best of Italy was my third trip with SmarTours. I was very impressed with the itinerary/sights/tours/busses. I learned so much of Italy's history, culture, food and people. We were going non-stop with a very full itinerary...Venice, water taxi to hotel and to Murano glass; St. Mark's, Duomo, Michelangelo's 'David' in Florence; Assisi, St Peter Basilica, Sistine, Coliseum, Roman Forum, Pisa, Pompeii, Sorrento, Amalfi Coast - all so awesome & exceeded expectations! Each hotel was comfortable. Included meals & entertainments were good, nice variety with generous portions of food & wine. Our tour director handled all the complex logistical details of boats, bus, luggage, hotel rooms, included meals, and local tour guides. The group of 38 (all wonderful companions!) was way too large to organize such a complex trip, but thought she could do a better job of explaining/posting details of the day (timing, expectations for next day, miles of walking, meals/driver tipping, directions to hotel, optional tours, shorts/shoulders/backpacks/large umbrellas not allowed, public toilets are 50 or 1 euro). Every one of our local tour guides were very good & knowledgeable. Overall, I truly enjoyed this amazing trip! Some disappointments: SmarTours should ask if double or twin bed desired by couples. Info in packet said casual clothing, however should mention proper dress for churches or the included 'lavish dinner'. They should make air details available and I would have done LAND only. We did not expect additional flights until received email week prior. We spent entire day at JFK; it's filthy & disorganized and Air Italia counter was rude. No seats pre-assigned therefore our seats were often not together & no choices regarding aisle/window. Food & service on all planes were awful. Should have returned us by bus from Sorrento to Rome Airport.
Anonymous
Well organized, fun, knowledgeable, helpful guides(especially AnnaMaria) Great bang for the buck and as advertised. All members of our group of 6 enjoyed it and we look forward to the next one!
Dave
Great time in Italy with Massimo as the tour guide. This was the trip of a lifetime as we saw countless historic and amazing things in Italy. Venice was wonderful with the water traffic and Murano glass factory. Florence had so many artistic scenes and a beautiful background. Rome was spectacular with the Collesseo, Vatican, Forum, and National Monument. The food was incredible, we are not fans of wine but it was excellent. We took advice from Massimo and went to several walking areas on our own - Florence Palace Pitta, and the famous Bascillica; Rome downtown National Monument.
Paul E
For the 1st, 2nd or 3rd timer to Italy, this is a superb trip packed in 12 days. It includes the major cities of Venice, Florence, Rome & Sorrento and adds Pisa, Assisi & Pompei. Ending the trip on the Amalfi Coast is heavenly. The local tour guides were extremely knowledgeable with good English. The accommodations were generally very good with the included meals very satisfactory. My first time visit to Italy with smarTours was a real success. Kudos and Ciao!!
Debbie
What an amazing and enjoyable experience! Our tour director Anna Maria was Marvelous! She was so informative with handling purchases with tax documents, knew exactly where to direct us for shopping. Her local tour guides for each area were very good. The hotels were all good, each a step up (better)as we moved on. Tours were amazing. This was my first trip with SmarTours and thanks to Anna Maria, I would definitely recommend SmarTours and take another trip.
Loretta F
My tour to Venice, Florence and Rome was ABSOLUTELY fantastic!!! Andrea and the Museum Tour Guides were excellent. They were not only knowledgeable about the subject matter of each tour, but also friendly and attentive to answering any and all questions. Andrea has a wonderful personality and went beyond the call of duty to make everyone happy and to even offer assistance to a disabled person throughout the tour. I was very happy with the stops between the major cities where we were able to visit Assissi, as well as have a wonderful lunch at a Olive Oil and Winery and a fantastic dinner in Tuscany. Additionally, the driver was friendly and very careful to get us to each and every destination safely. There are two things I would suggest...a much nicer hotel in Rome and a much longer tour and stay in Italy. I would have loved a twelve or fourteen day Italy stay. Thank you Smartours for these wonderful tours--this was my second one, first visiting China and just recently Italy. I am seriously contemplating Dubai/Abu Dhabi or Cuba. Keep it up Smartours! You are the best at world wide travel!!! Loretta Flanagan
Deborah
The Best of Italy Tour showed us what a travel company is made of. We had unforeseen weather delays just getting to the initial U.S. departure city which caused us to miss our flight to Venice, Italy. smarTours was aware of the delay and kept in constant contact with our flight, arranging (at no cost to us) a later connecting flight. The Airline lost our luggage and for 24 hours our smarTours tour guide communicated with the airline so that they could track the tour and bring us our long-delayed luggage. smarTours showed excellent care and concern. We are looking forward to booking our next trip (2017) with Smartours.
Leave a Review