CAPE TOWN, ZULULAND-HLUHLUWE NATIONAL PARK, ESWATINI, KRUGER NATIONAL PARK, AND SOWETO
South Africa is truly a study in contrasts, and you'll see its amazing diversity for yourself on our expertly curated South Africa tour from the U.S. Experience the cosmopolitan flavors of Cape Town and the uplifting legacy of Nelson Mandela. View the meek and the mighty at both the oldest and largest nature preserves in Africa. Discover enduring traditions and expansive landscapes in Zululand and Eswatini (formerly Swaziland). And gain a better understanding of South Africa's struggle through history and the remarkable, big-hearted spirit of its people. The only way to enhance this tour is by extending it with a specially priced excursion to Victoria Falls, the "Smoke That Thunders." Breathtaking! 4.5/5 stars on Tripadvisor
Extend Your Trip! Enjoy our South Africa Highlights & Safari with Victoria Falls tour which includes 3 nights at Victoria Falls in Zimbabwe with an optional excursion to Chobe National Park in Botswana!
Did you know you can make this tour private? Find out about pricing and options for groups of 10 or more travelers.
Itinerary at
a Glance
Tour Itinerary:
1 night in Johannesburg
4 nights in Cape Town
2 nights in Hluhluwe/Zululand
1 night in Eswatini (formerly Swaziland)
2 nights in Kruger Park
1 night in Johannesburg
Tour Highlights
Your Tour Includes
Optional round-trip airfare from the New York area (varies by departure) including taxes, fees & fuel surcharges
Airfare taxes, fees & fuel surcharges
Intra-South Africa flight and ground transportation
Accommodations at superior first-class hotels
18 meals: 11 buffet breakfasts, 2 lunches, 5 dinners
Comprehensive touring and safaris
Experienced, English-speaking Tour Director (Meet one of our guides!)
Map
Click the Day-by-Day itinerary below to see the experiences that await on each day of your tour.
Flights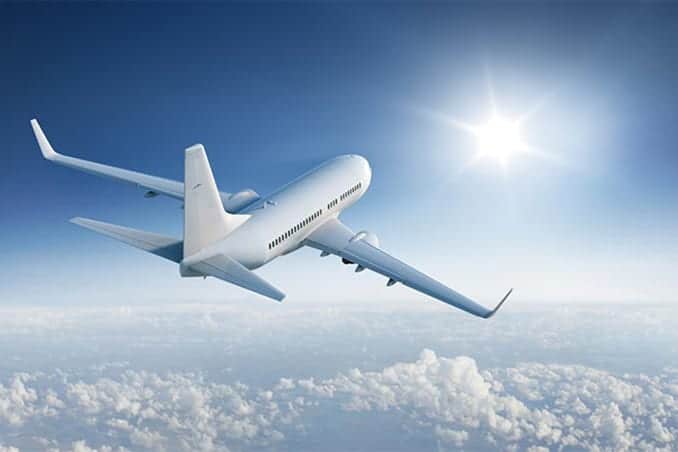 Passengers who purchase flights will depart 1 day before the tour starts and return 1 day after the tour ends.
For flight details, see Before You Depart.
Day 1: Arrive in Johannesburg
Day 2: Johannesburg – Cape Town
Day 3: Cape Town
Day 4: Cape Town
Day 5: Cape Town
Day 6: Cape Town – Durban – Zululand – Hluhluwe
Day 7: Hluhluwe-Imfolozi Park – Zululand
Day 8: Hluhluwe – Eswatini
Day 9: Eswatini–Kruger National Park
Day 10: Kruger National Park
Day 11: Kruger Park – Mpumalanga – Sandton
Day 12: Depart Johannesburg
Book by Jan. 27, 2023 to get the best price.
Prices listed as "with flights" below include round-trip airfare from one or more airports in the USA. Travelers may choose to purchase the tour only, and arrange their own arrival in destination. Please note this may change your tour start date.
2023 Tours
With Flights
No flight available

From

$4,049

$3,549

Book with Flights

Only 5 spots left

From

$4,799

$4,299

Book with Flights

Only 5 spots left

From

$4,449

$3,949

Book with Flights

Only 5 spots left

No flight available

From

$4,599

$4,099

Book with Flights

Only 1 spot left

From

$4,749

$4,249

Book with Flights

Only 2 spots left

From

$4,449

$3,949

Book with Flights

Only 1 spot left

From

$4,449

$3,949

Sold Out
Join Waitlist

No flight available
No flight available

From

$4,199

$3,699

Book with Flights

Only 1 spot left

From

$4,549

$4,049

Book with Flights
No flight available
No flight available
2023 Tours
Tour Only

From

$3,299

$2,799

Sold Out
Join Waitlist

From

$3,049

$2,549

Book Tour Only

Only 5 spots left

From

$3,799

$3,299

Book Tour Only

Only 5 spots left

From

$3,449

$2,949

Book Tour Only

Only 5 spots left

From

$3,749

$3,249

Sold Out
Join Waitlist

From

$3,599

$3,099

Book Tour Only

Only 1 spot left

From

$3,449

$2,949

Book Tour Only

Only 2 spots left

From

$3,349

$2,849

Book Tour Only

Only 1 spot left

From

$3,449

$2,949

Sold Out
Join Waitlist

From

$3,299

$2,799

Sold Out
Join Waitlist

From

$3,249

$2,749

Book Tour Only

From

$3,199

$2,699

Book Tour Only

Only 1 spot left

From

$3,549

$3,049

Book Tour Only

From

$3,549

$3,049

Sold Out
Join Waitlist

From

$3,249

$2,749

Book Tour Only
* Departures designated as "Guaranteed" may be canceled or rescheduled only under Extraordinary Circumstances, for example in situations deemed to be unsafe or nonviable due to local conditions. See Terms & Conditions for full details.
Rates are per person based on double occupancy.
Single supplement applies when not sharing a room. Select a date above to see the rates for that specific departure.
For more information on this tour, please contact us here or call us during business hours (Mon-Fri, 9:00am - 5:30pm EST) at 1.800.337.7773.
Reservations and Payments
Reservations can be made online or by phone (1.800.337.7773) and will be confirmed upon receipt of your non-refundable, non-transferable deposit, which must be received at the time of reservation. Deposits are $300 per person. Full payment is due 90 days prior to departure. Space and prices subject to availability. Please see the smarTours Terms and Conditions for complete booking information.
Optional Tours
Customize your trip with these optional tours.
Enhance your trip with our recommended optional tours. Indicated optional tours are available to pre-book when you reserve your trip and can be added to your reservation up to final payment. This is the best option to guarantee your spot on your preferred optional tour! Optional tours require a minimum number of participants. Optional tours are non-refundable unless they do not operate.
Some optional tours can be purchased in-destination and may cost extra. The payment methods and currency information to purchase tours in-destination will be provided on final documentation.
Robben Island Tour**
Winelands Tour
Gold Dinner
Full Day Great White Shark Cage Diving***
Featured Accommodations
Garden Court Sandton City
President Hotel
Emdoneni Lodge
Piggs Peak Hotel & Casino
Sabi River Sun Resort
Victoria Falls Safari Lodge
COVID-19 UPDATE
Departing the U.S.: For the safety of everyone in the group, smarTours has implemented COVID-19 travel requirements which apply to all tours regardless of destination. To learn more, click here.
Please note destination entry requirements are changing rapidly. smarTours will communicate entry requirements in your Tour Documents 10–14 days prior to departure. For up-to-date information, please click the links below.
FLIGHT INFORMATION
Your departure flights from the U.S. to South Africa and back are on the below airlines. We recommend that you check in three-and-a-half hours before departure.
| | | | | |
| --- | --- | --- | --- | --- |
| Departure Date | Airline | Airport | Depart | Return |
| 2023: Feb. 6, Feb. 20 | United Airlines | Newark (EWR) | 9:00 PM | 7:00 AM |
| 2023: Mar. 6 | United Airlines | Newark (EWR) | 9:00 PM | 8:00 AM |
| 2023: Mar. 27, Apr. 10, May 1, May 15, Jun 19, Jul 3, Aug 21 | United Airlines | Newark (EWR) | 8:45 PM | 5:50 AM |
| 2023: All Other Dates | TBA | TBA | TBA | TBA |
ADVANCE SEAT ASSIGNMENT
The above airlines do not assign seats in advance. Seat assignment can only be arranged when you check-in at the airport.
LAND-ONLY TRAVELERS
International flights to/from the U.S. are not included. Land-only travelers are responsible for arranging entry and exit flights, as well as their arrival and departure transfers. smarTours cannot be held responsible for any damage caused by air schedule changes and delays. Unused land services are non-refundable.
Generally, check-in at hotels is not before 4:00 PM and check-out is prior to 12:00 PM. If arriving early or departing late, hotels usually allow travelers to store their luggage in the luggage room.
PASSPORT AND VISA INFORMATION
You must be in possession of a passport valid for at least 6 months after the date of travel. All visitors are required by the South African immigration authorities to have a minimum of two consecutive blank visa entry pages in their passport. Insufficient pages in the passport normally results in denied boarding or denial of entry upon arrival, and the person is likely to be detained pending return to their country of origin. Visa is not required for U.S. passport holders. Non-US citizens should check with the South Africa and Kingdom of Eswatini consulates as to the most current visa requirements. Please remember that it is your responsibility to obtain the necessary travel documents before the trip.
TICKETS AND FINAL DOCUMENTS
Final instructions, documents, and travel tips will be emailed to you 10–14 days before the scheduled start of your tour. If you have not received your final documents, please check your spam folder or contact smarTours.
HEALTH REQUIREMENTS
Please consult your personal physician or local public health authorities regarding taking anti-malaria pills, as well as other recommendations.
CLIMATE
South Africa is located in the southern hemisphere and has the reverse seasons to those of the U.S. The weather is temperate, even in the winter. Overnight temperatures are 10-20 degrees lower. Here's what you can expect:
April–September: Highs in the 60s and 70s.
October–March: Highs in the 70s and 80s.
NON-INCLUDED MEALS
Food costs in South Africa are quite reasonable compared to the U.S. In Cape Town, you may dine at either of the hotels used on this tour or in a nearby restaurant recommended by your guide. The V&A Waterfront also offers a fantastic range of dining options. Your hotel will accept credit cards for your non-included meals.
CREDIT CARDS AND LOCAL CURRENCY
As of July 23, 2019, the Zimbabwe Dollar (ZIM) is the official currency in Zimbabwe, in both cash and electronic format. The Zimbabwe government has banned trading foreign currencies. Credit cards are the preferred method of payment and it is readily accepted everywhere in Zimbabwe (Visa & MasterCard), so we advise that you prepare to use your credit card here. Street vendors require cash and the government has advised you must pay in ZIM. You may find that ATMs do not have any cash in them and hotels will be reluctant to exchange monies. You can pay in USD at all airports, immigration offices, and many other vendors/shops, but they will only accept newer, crisp US Dollar notes with the "large heads" printed on them. These are the US Dollar notes printed after 2001. If USD is used and change is owed, the cash will be returned in Zimbabwe Dollar, which will be very difficult to exchange back in both Zimbabwe and the U.S. If you'd like to use USD, we recommend bringing cash in small denominations to avoid large amounts of change being returned to you in ZIM.
BAGGAGE
Each passenger may bring one piece of checked-in luggage and one carry-on piece. Please check with the airline for the maximum weight and size for luggage. We recommend that you do not over-pack and that you take a variety of separates with climate and comfort in mind.
Kunle A
The entire tour experience was exceptional for me and my wife. We learned so much about our shared humanity from the past experience & the warmth & hospitality of our South African hosts. We were lucky to have the best tour guides & drivers, & every single member of our group made our experience amazing & memorable.
Deborah L
This was an amazing tour! We saw so much and learned so much about the culture and history of South Africa. Our tour guide, Jeremy, was incredible! The trip exceeded my expectations in every way. It was very well organized, and every day was a new adventure. The wildlife safaris were fantastic. Overall, the experience was one of the best travel experiences I have ever had. The cost of the optional tours was reasonable, and I was able to do all of them that I wanted! The food was very good and the lodging accommodations were great! This was an experience I will never forget!
Kelly J
SmarTours is a great company. I would recommend them.
Sophia
This was the BEST and most Enjoyable travel, vacation trip we took. I was very sorry to understand that our travel, our tour guide travel retired. He was the best tour guide, we ever had, traveling to other parts of Asia, Europe & Egypt. Sophia & Ludwig
Raquel I
The trip was amazing. Jeremy, our tour guide, ,took excellent care of us. I was traveling along but everyone made me fell like we were a family looking out for each other. Highly recommend going on the trip and if you get Jeremy you will learn so much about the history of South Africa
Linda G
This was our 10th Smartours trip and one of the best. This trip is so well organized and our guide Jeremy was excellent. The safaris are so much fun and we were able to see the big five plus many more - truly an amazing experience. Smartours continues to impress us with their well developed itineraries and such great value. We already have three more Smartours trips planned.
Jennifer P
We had an excellent trip! Everything was perfect.
Shirley A
The South Africa tour and Victoria Falls extension were fabulous! Our tour guide, Jeremy Poole, was outstanding. He is knowledgeable about history, social issues, geography, and all aspects of travel. He is efficient, extremely friendly and caring about providing the best travel experience for everyone in his tour group. I highly recommend the optional tours. Very special experiences, in addition to visits to parks to view a great variety of wild life by boar and by safari vehicle, include the chance to see and get close to cheetahs, and to even pet young lions and also to pet and feed elephants. I highly recommend this tour!
Carol K
This was a wonderful trip! Jeremy was our guide, and he was so knowledgeable and organized. We were the "lucky" group who went up Table Mountain on a beautiful sunny day, and the rest of the week was too windy for the cable cars to go up. We saw all the animals including the big 5 on most all of the safaris. One day our local guide on a safari spotted a leopard with two cubs as we were in a hurry to get back. It was wonderful, and that made three leopards we had seen. Victoria Falls was magnificent, and probably my favorite part of the trip, which is hard to say, as the whole trip was awesome!
Alice D
What an experience walking with the lions? Up close and personal with the beastly lions was an experience of a lifetime. A trip I would definitely want to retake Best trip ever. I love animals and our group was able to see the Big 5 at both Kroger and Chobi National Parks. Giraffes like to stay camouflaged but such graceful animals. If you love animals, this trip is for you.
Alice D
Best trip. Had a lot of fun and enjoyed walking with the lions. An amazing experience that everyone should take. What an opportunity. Great trip, great price, great tour director. Everything about SmarTours is top notch.
Virginia S
We visited South Africa three years ago. Our trip was sensational. Our guide was Jerami and he was awesome. Could not have been better. All days were perfectly planned and his historical knowledge of the area and the people, Amazing!!! We can not wait to return to Africa. Hoping to go again next year.
Dorrel S
Excellent Tour it was educational, fun ,well organized .Tour covered numerous sites of interest ,added excursions fits well into schedule. Mark the tour guide was knowledgeable and accommodating. African cuisine was tasty, delicious & healthy .Smart Tours Package was economical.
Leave a Review