MOSCOW, UGLICH, GORITZY, KIZHI, AND ST. PETERSBURG
This incredible, air-inclusive Russia cruise is back by popular demand! On your journey through this storied country via the waterways, you'll discover amazing architecture, unique palaces, old-world towns, and so much more. Sailing upstream we start in Moscow, bringing you to the iconic Kremlin, Armory Museum, Red Square, and St. Basil's Cathedral. Then, navigate through some of Russia's oldest, most picturesque towns and cities. You'll visit Uglich, Goritzy, Kizhi, and others to learn more about the country's history and rural life. In captivating St. Petersburg, tour beautiful cathedrals, fascinating bridges, the Hermitage Museum, and Winter's Palace, along with many other great sights. With reverse sailing also available, this cruise is the ultimate way to experience Russia!
For COVID-19 updates, please scroll down to our Before You Depart section.
Did you know that you can
make this tour private
for your friends and family? Find out more about pricing and options for your group.
Itinerary at
a Glance
10-night cruise

Moscow 

Uglich

Yaroslavl

Goritzi

Kizhi

Mandrogi

St. Petersburg
Tour
Highlights
Your Tour
Includes
Round-trip airfare from New York (JFK) 

(passengers may also book this tour without flights)

Airfare taxes, fees & fuel surcharges 

10-night cruise aboard the MS Moonlight Sonata
Ground transportation in air-conditioned motor coach

29 meals: 10 buffet breakfasts, 9 lunches, 10 dinners 

A complimentary glass of wine, beer, or soda with dinner

Comprehensive sightseeing tours including admission fees as indicated in the itinerary

English-speaking Cruise Director & tour guides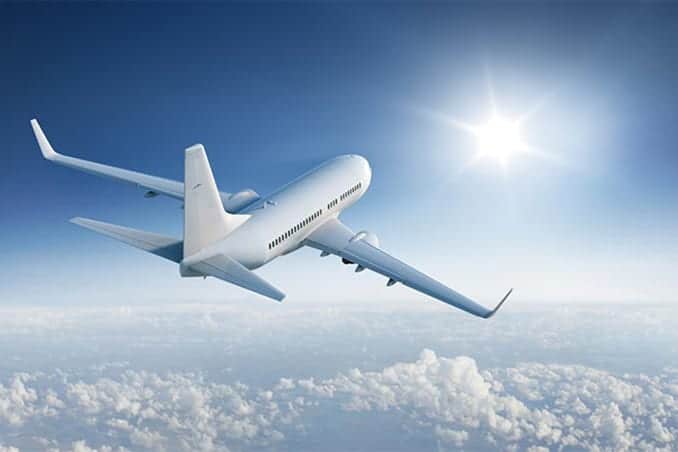 Depart USA
Depart on your overnight flight to Moscow.
*Passengers who did not purchase flights will join the tour in Moscow on Day 2.
Arrive in Moscow
Arrive at the Moscow airport and meet your tour director who will escort you to the cruise ship. You will have a tour briefing on board, followed by a welcome dinner and time to relax in the music lounge.
MS Moonlight Sonata | Dinner
Moscow
Today you will have an early morning wake up with a delicious buffet breakfast aboard the ship. Start exploring Russia's historic capital city with a panoramic bus tour that takes you to see all the best highlights of the city—Kremlin Towers, Red Square, Cathedral of Christ the Saviour, Tverskaya street, and more! Break for lunch at a local restaurant and then take a comprehensive tour of the Kremlin, which explores the Palace of Congresses, Senate…
Moscow
Enjoy a day at your leisure around Moscow. We have a variety of optional activities and tours, or you can discover the city independently and immerse yourself in the local culture with a plethora of museums, parks, shops, cafes, and more throughout the city. Head back to the ship for lunch and departure for Uglich. We'll provide you with a briefing about the route and Moscow Canal, and then gather for a fun welcome cocktail…
Uglich
After breakfast, learn more about the ancient town of Uglich, take a Russian language class, and dive into the world of Russian craft making. An optional craft-making class aboard the ship will also be available. Next, have lunch and head out on a walking tour to uncover the rich history and religious narratives found throughout Uglich, as we stop at the territory of the Kremlin, Dmitry on the Blood Church, and Transfiguration Cathedral. Arrive back…
Yaroslavl
Today we'll arrive in Yaroslavl and have an early breakfast before heading out on a bus tour of this old-world city. Admire the Church of St. Elijah the Prophet, explore the beautiful interior of the Church of St. Nicholas the Wonderworker, and visit the Yaroslavl Art Museum (former Governor's house) for an interactive experience with exhibits featuring 18th- to 20th-century Russian art. Back at the ship you'll have lunch after departing for your next stop,…
Goritsy
This morning after breakfast, your guide will teach you a bit more about the medieval town of Goritsy and escort you around to it's fascinating sights including the Monastery of St. Cyril on the White Lake, a significant structure built between the 15th and 16th century that also served as fortress and trading post. Inside this beautiful building is the Museum of Icons, where you can discover interesting art pieces, stone exhibits, manuscripts, and books.…
Kizhi
Today you'll have a leisurely morning and afternoon aboard the ship. Continue refining your Russian language skills with another class, take a Russian dancing class, and more! Later in the day, we'll venture out into Kizhi, a lovely island featuring the country's oldest wooden church, the Kizhi Pogost, which we'll explore and learn the history of while taking in this area's picturesque surroundings. This evening we'll depart for Mandrogi and enjoy a fun pirate-themed dinner…
Mandrogi
Following breakfast, your guide will share some information about Mandrogi, another old-world village featuring scenic landscapes and quaint wooden houses. You'll be able to tour the area, browse craft exhibitions, and explore authentic Russian pie and pancake shops. For lunch, we'll eat a "Shashlik" (kebab) BBQ lunch ashore, weather permitting. Upon returning to the ship, we'll sail onward to our last destination, St. Petersburg. This evening we'll gather for a Captain's farewell dinner and put…
St. Petersburg
Begin your adventure in Russia's iconic port city! This morning you will head out for a panoramic bus tour featuring Smolny Convent, Tavrichesky Palace, Summer Garden, Winter Palace, St. Isaac's Cathedral, and so many more exciting sights. Plus, explore the Spire of the Basil Island and tour the Peter and Paul Fortress. Return to the ship for lunch and then enjoy some free time to explore the city, relax in the music lounge aboard the…
St. Petursburg
On your second day here, pay a visit to the Hermitage Museum, a renowned art and cultural institution featuring a wide variety of exhibits ranging from an Egyptian Hall to European galleries showcasing artwork from Leonardo di Vinci, Rembrandt, Velázquez, and more. The remainder of the day is at your leisure, or you can join one of our optional tours later in the afternoon. Tonight, come together with your fellow travelers to savor a farewell…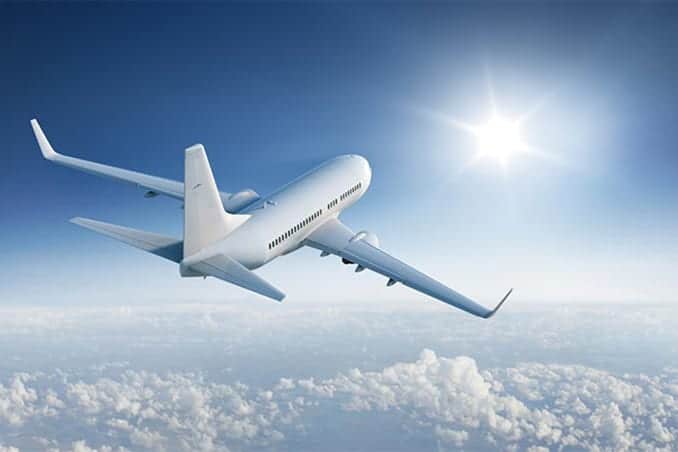 Depart St. Petersburg/Arrive in the USA
Disembark the ship and transfer to the airport for your flight back to the U.S. 
*The tour will end for passengers who did not purchase flights on Day 12 in St. Petersburg.
| Breakfast
Book by Jan. 28, 2022 to get the best price. The starting prices below reflect a $100 discount applied when you pay by echeck.
Prices and dates below include round-trip airfare from New York (JFK). Travelers may choose to purchase the tour only, and arrange their own arrival in destination.
Rates are per person based on double occupancy.
Single room supplement is $1,599.
Jun 13 '22 Departure: This is a reverse sailing and starts in St. Petersburg and ends in Moscow. Land only services start upon independent check-in at the boat in St. Petersburg on Jun. 14 and end after breakfast on the boat in Moscow on Jun. 24.
MS Moonlight Sonata
Rates are based on Category B cabins. Upgrade to higher category cabins:
Category A Junior Suite on the upper/boat deck with balcony: Add $749 per person
Category A Single Cabin on the upper/boat deck with balcony: Add $599
For more information on this tour, please contact us here or call us during business hours (Mon-Fri, 9:00am – 5:30pm EST) at 1.800.337.7773.
Reservations and Payments 
Reservations can be made by phone (1.800.337.7773) and will be confirmed upon receipt of your non-refundable, non-transferable deposit, which must be received at the time of reservation. Deposits are $99 per person for all 2021 departures, and $300 per person for all 2022 departures. Full payment is due 90 days prior to departure. Baggage fees may apply. Space and prices subject to availability. Please see the smarTours Terms and Conditions for complete booking information.
Optional Tours
Customize your trip with these optional tours.
The tours below are a sample of the most popular optional excursions offered during this cruise. However, please note that some of the optional excursions are NOT available on all sailings, are dependent on the days/dates your ships are in port, and are subject to a minimum number of participants. The prices shown are estimates and are subject to change. A final list of optional excursions will be reconfirmed once on board.
"Kostroma" National Folk Show
Moscow

From approx.

$97

Per Person
The Russian National Dance Show "Kostroma" cleverly unites lyrical sketches with elements of folklore and ancient Russian epics to accurately depict a mother, wife, daughter, son, husband and warrior of Russian heritage. Through masterful dancing and acting, this show highlights the unique spirit of the Russian nation.
Moscow at Night with Metro
Moscow

From approx.

$71

Per Person
Discover the unique atmosphere of Moscow at night on a late evening bus tour. Your first stop will be in the city center where you will enjoy a short ride on the Metro and see the magnificent art at 2 to 3 of the main stations. Then, you will continue by bus to view illuminated skyscrapers, bridges that cross the Moscow River, and the fabulous St. Basil's Onion Domes from the open-air observation platform on…
Tretyakov Gallery
Moscow

From approx.

$85

Per Person
Founded in 1856 by influential merchant and collector Pavel Tretyakov and presented as a gift to the city in 1892, it is the world's number one museum of Russian art. Ranging from exquisite and mysterious 12th-century icons to the politically charged and prescient canvases of Russia's favorite realist master, Ilya Repin, the collection is a rich and revealing insight into the history and attitudes of these long-suffering yet inspired people.
Novodevichy
From approx.

$85

Per Person
Visit the Novodevichy (or New Maiden) Convent, one of the most beautiful monasteries in Russia. Founded by Tsar Vasily III in 1524, the Convent marked winning the city of Smolensk back from the Lithuanians in 1514. The new convent was consecrated in honor of the Mother of God Hodigidria which according to a legend was painted by St. Luke himself. You'll also see the so-called Novodevichy Cemetery which was established outside the south wall and…
Catherine's Palace & Amber Room
St. Petersburg

From approx.

$97

Per Person
MUST PRE-BOOK! Please note that due to concerns regarding availability, you must sign up for this optional tour in advance of your final payment due date. This optional tour must be paid in full at that time. Travel to Pushkino to visit Catherine's Palace, the summer residence of the Russian imperial family. In 1710 Peter I presented these lands to his second wife Catherine I. Explore the palace and the surrounding park and learn of…
Peterhof Gardens
St. Petersburg

From approx.

$84

Per Person
On this tour you will visit Peter the Great's Summer Residence. While the Grand Palace does not rival the opulence of Catherine's Palace, its distinctive feature is the beautiful gardens, which is highlighted by unique fountains. A beautiful and idyllic setting along the Baltic Sea!
Russian Ballet
St. Petersburg

From approx.

$150-$190

Per Person
Russia is home to some of the best ballet troupes (Mariinsky, Bolshoi) and ballet dancers in the world. Depending on the dates of your cruise, the shows and ensembles will vary. No matter which performance and dancers you see, you'll surely be captivated by the unparalleled talent!
Featured Accommodations
MS Moonlight Sonata
This first-class vessel received a face lift in 2019 with renovated public areas and brand new upgrades balcony cabins (Junior Suites) gracing the Upper Deck! In 2020 renovations continue with updates to 20 middle deck twin cabins including new furniture, bedding, and new tiled bathrooms with showers. Most importantly, the Moonlight Sonata will offer an artistic flair and excellent on board ambiance highlighted by an intensive cultural immersion into everything Russian, including lectures, dance lessons…
COVID-19 UPDATE
Departing the U.S.: For the safety of everyone in the group, smarTours has implemented some COVID-19 travel requirements which apply to all tours regardless of destination. To learn more, click here.
Returning to the U.S.: In accordance with U.S. entry requirements, smarTours will arrange testing for the group in destination. Full details and requirements can be accessed here. More details including cost will be added when available.
Please note entry requirements are changing rapidly. For up-to-date information, please click the links below.
FLIGHT INFORMATION
Your flights from New York's JFK Airport to Russia are on the following airlines with the corresponding schedules. We recommend that you arrive at the airport at least 3 ½ hours before the scheduled departure.
| | | | |
| --- | --- | --- | --- |
| Departure Date | Airline | Depart New York | Arrive in New York |
| 2022: All Dates | Finnair | TBA | TBA |
Please make sure to allow sufficient time for clearing immigration and customs if you are planning a connecting flight. We recommend at least 3 ½ hours. Please keep in mind that flight schedules are always subject to change.
ADVANCE SEAT ASSIGNMENT
Please note that the above airlines do not assign seats in advance. Seat assignments can only be arranged upon check-in at the airport. Please note that smarTours is not involved in your seat assignment. It is between you and the airline!
LAND-ONLY TRAVELERS
International flights to/from the U.S. are not included. Land-only travelers are responsible for arranging entry and exit flights, as well as their arrival and departure transfers. smarTours cannot be held responsible for any damage caused by air schedule changes and delays. Unused land services are non-refundable.
Main Tour Only: Land-only services start upon embarkation in Moscow on Day 2 of the itinerary listed on the tour page. Land-only services end after you disembark in St. Petersburg on Day 12 of the itinerary listed on the tour page.
PASSPORT & VISA INFORMATION
You must be in possession of a passport valid for at least 6 months after the date of travel. American citizens require a visa to enter Russia. Non U.S. citizens should check with the respective consulates of the countries visited on this tour as to the most current visa requirements.
Since obtaining a visa requires an invitation letter (which we will secure), we arranged for "CIBT" to facilitate the visa process for you. Please click here to download instructions and forms. If you have any questions regarding obtaining your visa, you may call CIBT at 1-800-406-1523. Also, please note that visa procedures may change at any time. You should check with CIBT online at www.cibt.com, for the most up to date instructions and rates before submitting your paperwork. We suggest that you apply for your Russia visa 60 to 45 days before departure. Please note that if you wish to request an individual invitation letter (instead of the group invitation letter that we will provide) there will be an extra charge for doing so. Please remember that it is your responsibility to obtain the necessary travel documents before the trip.
TICKETS & FINAL DOCUMENTS
Your airline tickets along with final instruction and some additional travel tips will be sent to you 7 – 10 days before the scheduled departure of your tour.
HEALTH REQUIREMENTS
Immunizations are NOT currently required; however, you may wish to consult your personal physician or local public health authorities as to their suggestions.
CLIMATE
You may expect daytime temperatures averaging in the 50's in May, 60's in June and September, 60's and mostly 70's in July through August. Nights will be cooler.
CREDIT CARDS & LOCAL CURRENCY
The official currency in Russia is the Ruble. However, during your visit, you will find that many places may accept cash payment in euros and US dollars in addition to rubles. Visa and Mastercard (not American Express) are accepted at most places- which must have a chip in the front and a 4 digit PIN number- similar to a debit card). Traveler's checks are not widely accepted.
BAGGAGE
Each passenger may bring one piece of checked-in luggage (suitcase) max. 44 pounds and one carry-on piece. Carry on must not exceed 18"x10"x8". We recommend that you do not over-pack and that you take a variety of separates with climate and comfort in mind.