AMMAN, WADI RUM, PETRA, AND THE DEAD SEA
Jordan's sandstone temples, sprawling desert terrain, and inspiring history is nothing short of captivating. On this women-focused journey, find yourself immersed a rich culture that stems from remarkable ancient empires and influential religions. Get to know the country's people and heritage as we meet with a local featured artist at an art gallery, learn more about women in modern Jordanian society from a local leader, visit with the Iraq Al-Amir Women Cooperative Society, and enjoy a traditional Jordanian experience with women wellness specialists at the Turkish baths. We'll also explore Amman, and then discover the well-preserved Roman ruins of Jerash before visiting significant sites of the Holy Land like Madaba and Mt. Nebo. Following a magical overnight stay at a Bedouin camp in Wadi Rum, you'll traverse this picturesque desert by jeep. Then, spend time in Petra exploring its magnificent sights, like the intricate Al-Khazneh temple (The Treasury). Round out this incredible trip with a visit to Jesus' baptism site and day of relaxation at the Dead Sea.
Read More on Jordan: 6 Reasons Jordan is Winning at Tourism in the Middle East
Looking for a roommate or to connect with other women before your trip? Join our smarTours Women-Only Facebook group! Visit the group here (https://www.facebook.com/groups/1145762302478350/) and click the + Join Group button!
For COVID-19 updates, please scroll down to our "Before You Depart" section.
Did you know that you can
make this tour private
for your friends and family? Find out more about pricing and options for your group.
Itinerary at
a Glance
3 nights in Amman

1 night in Wadi Rum

2 nights in Petra

2 nights at the Dead Sea
Tour
Highlights
Amman City Tour including Jordan Museum

Jerash "Pompeii of the East"

Madaba & Mount Nebo

Wadi Rum Jeep Desert Safari

Petra Kitchen Cooking Class (optional)

Petra

Siq AL- Barid "Little Petra"

Baptism Site

Float in the Dead Sea
Special Women-Only Departure Highlights:
Meet with a featured Jordanian woman artist at an art gallery
Visit Iraq Al-Amir Women Cooperative Society training local women on traditional craft and product making
Learn about women in Jordanian society today from a local leader during a special dinner
Visit Turkish baths with a traditional Jordanian experience with women wellness specialists
Max. Group Size: 20 Passengers
Your Tour
Includes
Round-trip airfare from New York (JFK)

(passengers may also book this tour without flights)

Airfare taxes, fees & fuel surcharges

Intra-Jordan ground transportation

Accommodations at superior first-class hotels

13 meals: 8 breakfasts, 5 dinners 

Comprehensive touring & entry fees

Experienced, English-speaking Tour Director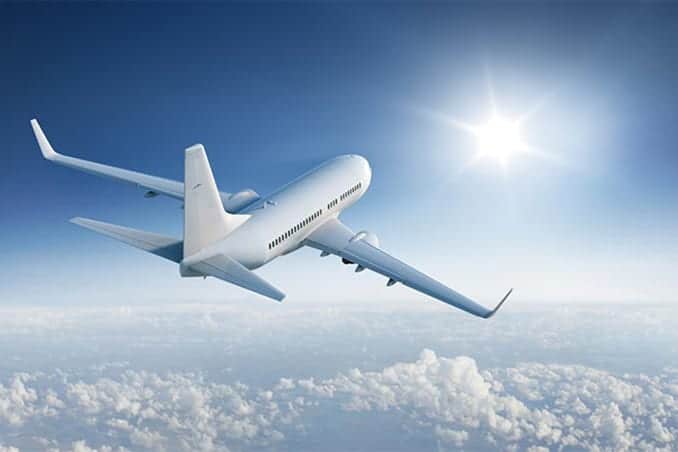 Depart USA
Depart on your overnight flight from the U.S.
*Passengers who did not purchase flights will join the tour in Amman on Day 2.
Arrive in Amman
Arrive in Amman today, the capital city of Jordan. Upon arrival at the Amman airport, you'll be picked up and transferred to your hotel.
Geneva Hotel Amman
Amman
Wake up with breakfast at your hotel and then venture out for a city tour of Amman. You'll start to immerse yourself in the culture and learn of the area's history with a stop at the Citadel, Roman Theater, and Jordan Museum. Visit an art gallery and meet with a featured Jordanian woman artist. Then, visit the Iraq Al-Amir Women Cooperative Society, a program just outside Amman that trains local women on traditional craft and…
Jerash Excursion
After breakfast, we'll head out to explore Jerash, the "Pompeii of the East" which houses some of the best preserved Roman ruins, rivaling the ones in Rome. Spend most of the day wandering the cardo—its spectacular colonnaded street—and admiring the South Theatre, Temple of Zeus, Hadrian's Arch, the Artemis Temple, and the Nymphaeum. The city's 14 churches date back to the Byzantine era and are filled with fine mosaics. In the evening, head back to…
Amman/Madaba/Mt. Nebo/Wadi Rum
Today, we'll start making our way toward Wadi Rum, driving along the 5,000-year-old King's Highway. Along the way, stop in Madaba, "the City of Mosaics", and see St. George's Greek Orthodox Church, which houses a well-preserved sixth-century Byzantine mosaic map of Jerusalem and the Holy Land. Heading about ten minutes west, we'll also visit the most revered site in Jordan—Mount Nebo, the presumed site of Moses' death and burial place. Then, proceed onward to our…
Wadi Rum/Petra
This morning, enjoy breakfast while taking in the beauty of Wadi Rum, a moonscape terrain of ancient river beds, rugged mountains, and golden desert sands. You will meet locals offering cardamom-spiced coffee at the "Beau Geste" outpost, and then take off on an exciting 2-hour jeep tour around this diverse landscape in which "Lawrence of Arabia" was filmed. After a truly "out of this world" experience, we'll depart and head north, finally arriving in Petra…
Petra
Note: While the tour activity level is the explorer level, this day may be more taxing as this is a full day of walking on uneven surfaces. Following breakfast at the hotel, you'll head out on a city tour of Petra's most fascinating sights—the Roman Theater, Qasr Bint Pharaoun, Temple of the Winged Lion, and more. As a new Seven Wonders of the World, steeped in history from Arab empires and Western and Eastern dynasties,…
Petra/Beida/Dead Sea
After breakfast, we'll start our journey to the last stop on the trip, the Dead Sea. First, you'll visit Beida (Little Petra) to discover temples, tombs, and more. Many religious festivities occurred here, and the city was nicknamed "Little Petra" because of its similarities to the main city. Following this, we'll bring you to the site of John the Baptist's settlement at Bethany Beyond the Jordan, where Jesus was baptized along the east bank of…
Dead Sea
After breakfast at the hotel, enjoy a relaxing day at the Dead Sea, the deepest hypersaline lake in the world. At your leisure, you can float in the clear blue, mineral-rich water, soak up some sun, and even try the invigorating full-body mud mask that cleanses the skin. Plus, your hotel has a tranquil spa, well-equipped fitness center, and sparkling pools to lounge by. In the evening, enjoy a farewell dinner at the hotel. Crowne…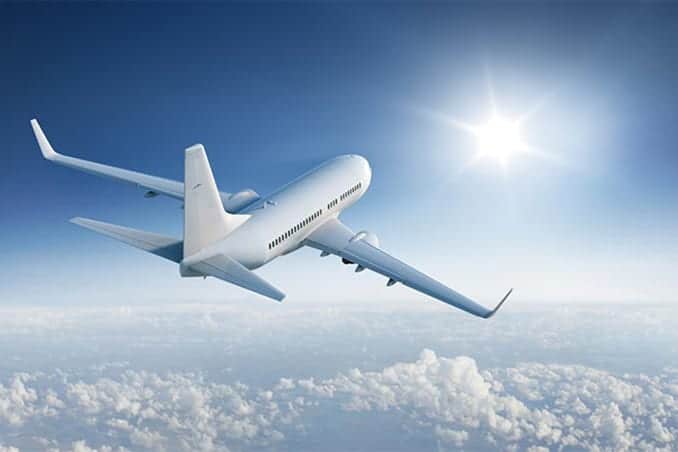 Dead Sea/Arrive in USA
Enjoy a final breakfast at the hotel and then transfer to the Queen Alia International Airport to depart back to the U.S. Your tour includes airfare back to the U.S.
*The tour will end for passengers who did not purchase flights on Day 10 at the Dead Sea.
| Breakfast
Book by Jan. 28, 2022 to get the best price. The starting prices below reflect a $100 discount applied when you pay by echeck.
Prices and dates below include round-trip airfare from New York (JFK). Travelers may choose to purchase the tour only, and arrange their own arrival in destination.
2022 Tours
Tour Only
With Flights
—

From

$2,099

$1,599

From

$3,199

$2,699

Select
Rates are per person based on double occupancy.
Single room supplement is $499.
For more information on this tour, please contact us here or call us during business hours (Mon-Fri, 9:00am – 5:30pm EST) at 1.800.337.7773.
Reservations and Payments
Reservations can be made by phone (1.800.337.7773) and will be confirmed upon receipt of your non-refundable, non-transferable deposit, which must be received at the time of reservation. Deposits are $99 per person for all 2021 departures, and $300 per person for all 2022 departures. Full payment is due 90 days prior to departure. Baggage fees may apply. Space and prices subject to availability. Please see the smarTours Terms and Conditions for complete booking information.
Optional Tours
Customize your trip with these optional tours.
Pricing is subject to change. Payment (non-refundable) should be made by cash or credit card (subject to service charge of approximately 3%).
Petra Kitchen Cooking Lesson
Petra

From approx.

$55

Per Person
On the first evening in Petra, you can join a cooking class and enjoy a meal at The Petra Kitchen. This culinary school has a relaxed, informal atmosphere where you'll prepare dinner under the supervision of a chef. You will make soup, cold and hot mezza and salads, and a main course. Plus, get some delicious take-home recipes!
AVAILABLE TO PRE-BOOK!
Featured Accommodations
Geneva Hotel Amman
Abdullah Ghousha Street
Amman – Jordan
Website
Sun City Camp
Wadi Rum
Enjoy accommodations in a Bedouin style tent with traditional simple comforts. You'll have a private bathroom and shower, fan, balcony and seating area, hot water, and more!
Website
Crowne Plaza Jordan
Dead Sea
Dead Sea Road
PO Box 100
Swemieh, 18186 Jordan
Website
Lady Stern Hotel
Jerusalem
204 Jaffa Street
Jerusalem, Israel 9438301
Website
Renaissance Tel Aviv Hotel
Tel Aviv
121 Hayarkon Street
Tel Aviv, 63453 Israel
COVID-19 UPDATE
Departing the U.S.: For the safety of everyone in the group, smarTours has implemented some COVID-19 travel requirements which apply to all tours regardless of destination. To learn more, click here.
Returning to the U.S.: In accordance with U.S. entry requirements, smarTours will arrange testing for the group in destination. Full details and requirements can be accessed here.
Jordan: The cost of the test is $40 USD. The test must be paid in cash at the testing site.
Note: If you are traveling with us on a land-only basis please share your travel plans with us and let us know if you will also need to be tested with the rest of the group.
Please note entry requirements are changing rapidly. For up-to-date information, please click the links below.
FLIGHT INFORMATION
Flights from the U.S. and back are on the following schedules. Please make sure to allow sufficient time for clearing customs and immigration if you are planning a connecting flight. We recommend at least three-and-a-half hours. Please note that flight schedules are subject to change without prior notice.
Departure Date
Airline
Airport
Depart
Return
(Main Tour)
2021: Dec. 2
Royal Jordanian
New York (JFK)
8:00 PM
4:00 PM
2022: Sep. 1
Royal Jordanian
New York (JFK)
TBA
TBA
ADVANCE SEAT ASSIGNMENT
The above airlines do not assign seats in advance, and smarTours is not involved in seat assignments. Seat assignments can only be arranged at the airport upon check-in.
LAND-ONLY TRAVELERS
International flights to/from the U.S. are not included. Land-only travelers are responsible for arranging entry and exit flights, as well as their arrival and departure transfers. smarTours cannot be held responsible for any damage caused by air schedule changes and delays. Unused land services are non-refundable.
Main Tour: Land-only services start upon independent check-in at Amman hotel on Day 2 of the itinerary listed on our tour page. Land-only services end after breakfast at your hotel at the Dead Sea on Day 9 of the itinerary listed on our tour page.
Main Tour + Extension: Land-only services start upon independent check-in at Amman hotel on Day 2 of the itinerary listed on our tour page. Land-only services end after breakfast at your hotel in Tel Aviv on Day 12 of the itinerary listed on our tour page.
PASSPORT AND VISA INFORMATION
You must possess a passport valid for at least 6 months after the date of travel. U.S. citizens require a visa. If you purchase the air-inclusive package with smarTours, your visa will be free of charge. Non-U.S. citizens should check with the respective consulates for current visa requirements to all their travel destinations.
If you purchase a land-only package, you forfeit the visa and facilitation service and will need to obtain a visa upon arrival at Queen Alia International Airport or the international land crossings. The Jordanian visa issued upon arrival currently costs 40 JD (approximately $56 USD) for a single entry with one-month validity. Please check with the U.S. Department of State and/or respective consulates for the most up-to-date information to ensure your border crossing is valid.
Please note that visa procedures may change at any time. Please remember that it is your responsibility to obtain the necessary travel documents before the trip.
TICKETS AND FINAL DOCUMENTS
Your airline tickets, along with final instructions and additional travel tips, will be sent to you 7–10 days before the scheduled departure of your tour.
HEALTH REQUIREMENTS
Immunizations are not currently required. However, you may wish to consult your personal physician, local public health authorities or Centers for Disease Control (CDC) as to their suggestions.
CLIMATE
Note that temperatures can vary depending on your location while in Jordan. In Amman you can expect daytime highs in the 50's and 60's from December through March, and highs in the 70's in April and October through November. Expect temperatures roughly 10 degrees warmer while at the Dead Sea, and cool evenings in Wadi Rum.
NON-INCLUDED MEALS
You may dine at the hotels or restaurants recommended by your Tour Director. The average cost for a hotel dinner (excluding drinks) in a casual restaurant is about $20-25 per person. Your hotel will accept credit cards for your non-included meals, but not all restaurants will do so.
CREDIT CARDS AND LOCAL CURRENCY
The local currency is the Jordanian dinar (JD). Hotels and some stores accept major credit cards with Visa being the most widely accepted followed by MasterCard, though there may be a service fee. However, for "street shopping" you will need local currency (some markets may accept U.S. Dollars). Note that while available, there are few ATMs. It is recommended that you bring along cash in small denominations.
BAGGAGE
Each passenger may bring one piece of checked-in luggage (suitcase) max. 50 pounds, and one carry-on not exceeding 18"x10"x8". We recommend that you do not overpack and that you take a variety of casual separates with climate and comfort in mind.