DELHI, AGRA, JAIPUR, AND RANTHAMBORE NATIONAL PARK
Rich traditions and inspiring culture await on this India tour including airfare from the U.S. Be welcomed with a cooking demonstration at a local home in Delhi, India's capital. On tour of this city, visit Old and New Delhi, see Jama Masjid (India's largest mosque), the Chandni Chowk market, India Gate, and more. Plus, visit Akshardham, a stunning Hindu temple, and take a cultural boat ride. In Agra, explore one of the area's lesser-known gems—Agra Fort, a red stone structure housing idyllic courtyards and artistic decor. On your next day here, discover the beautiful Taj Mahal with an in-depth excursion of this iconic mausoleum. We then take you on a Ranthambore National Park safari so you can admire India's nature and wildlife, including the majestic Tiger. Spend your last few days in Jaipur, the "Pink City", where you'll take a yoga class, see the Amber Fort, explore colorful markets, and more!
For COVID-19 updates, please scroll down to our "Before You Depart" section.
Did you know that you can
make this tour private
for your friends and family? Find out more about pricing and options for your group.
Itinerary at
a Glance
International flight to India
3 nights in Delhi
2 nights in Agra
2 nights in Ranthambore
2 nights in Jaipur
International flight to USA
Tour
Highlights
Your Tour
Includes
Round trip airfare from Newark (EWR)
Airfare taxes, fees & fuel surcharges
Intra-India ground transportation
Accommodations at deluxe and superior hotels
18 Meals: 9 breakfasts, 4 lunches & 5 dinners
Comprehensive sightseeing tours including entrance fees
Experienced English-speaking Tour Director and local guides
Map
Click the Day by Day itinerary above (or swipe on mobile devices) to see the experiences that await on each day of your tour.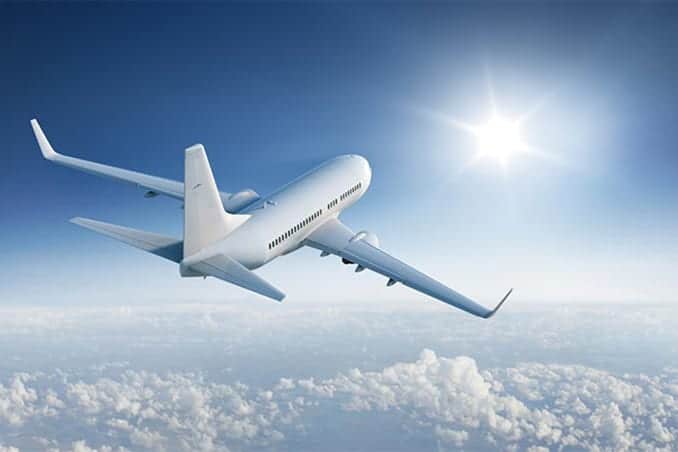 Depart USA
Your India tour begins this afternoon as you depart on a wide-body jet flight bound for Delhi.
Arrive Delhi
Afternoon arrival in India's bustling capital. You'll be greeted at the airport and escorted to your upscale city-center hotel. Later this evening, your tour director hosts a welcome briefing followed by a short orientation walk to explore lively Connaught Place, located near your hotel! This evening enjoy dinner at your hotel.
The Park Hotel or similar | Dinner
Delhi
After a good night's rest and a sumptuous breakfast, embark on a guided tour to introduce you to Delhi's major attractions.  In exotic Old Delhi you will view the Jama Masjid, India's largest mosque.  Visit the memorial to Mahatma Gandhi and drive by the magnificent Red Fort, built in 1648 as a symbol of Mughal's power. Then, walk through Chandni Chowk, one of the oldest and busiest markets in Old Delhi.  In New Delhi, you will…
Delhi
After breakfast, proceed to visit Akshardham. The main building at the center of the complex is a 141-foot high monument to Bhagwan Swaminarayan. Designed according to ancient Vedic texts known as the Sthapatya-Shastra, it features a blend of architectural styles from across India. Within the monument, under the central dome, there is an 11-foot high, gilded image of Bhagwan Swaminarayan. He is surrounded by the gurus of the sect. The building itself is constructed entirely…
Delhi/Agra
After breakfast, depart for the fabled city of Agra, home of the legendary shrine built and dedicated to love – The Taj Mahal. After you arrive this afternoon, take a guided visit to Agra Fort, the original red stone fort built by Moghul Emperor Akbar in 1565. The fort's maze of courtyards, it's marble mosque and lavish private chambers reflect the grandeur of the Mughal Empire. Also visit the tomb of Itmad-ud-Daulah "a jewel box…
Taj Mahal Excrusion
Agra is an ancient city that came into prominence in Medieval times under the Mughal rulers and was once the capital of a sprawling Mughal kingdom that covered much of southeast Asia. The highlight of this morning's included tour is a guided visit to the fabled, perfectly proportioned, Taj Mahal – considered the finest example of Mughal architecture. This 17th century, white marble mausoleum was built by Emperor Shah Jehan to enshrine the mortal remains…
Agra/Fatehphur Sikri/Ranthambore
After breakfast depart Agra for Ranthambore, stopping en route to visit Fatehpur Sikri, once a glittering capital, and later abandoned due to scarcity of water. Marvel at the well-preserved buildings and red sandstone palaces. Later, voyage by road to Jaipur, the "Pink City," famous for its exquisite buildings built of rose-colored terracotta. Afterwards continue to Bharatpur railway station, stopping along the way for lunch, and then board the train for Ranthambore. Upon arrival in Ranthambore,…
Ranthambore
Set out today on an early morning drive to the wildlife sanctuary at Ranthambore National Park. A local naturalist guide joins you in your vehicle as you begin your search for elusive tigers as well as hyenas, jackals, and foxes. The park is dotted with structures, including a huge hilltop fort that reminds visitors of a bygone era. Ranthambore National Park was declared a wildlife sanctuary in 1957 and in 1974 it gained the protection…
Ranthambore/Jaipur
After breakfast, drive to Jaipur, the "Pink City," famous for its exquisite buildings built of rose-colored terracotta. After you check into your upscale, conveniently-located hotel, join your guide for a walk to explore the colorful local bazaar. The balance of the day is at your leisure to continue exploring. You might consider watching a Bollywood movie at a local theater!
The Fern Residency or similar | Breakfast
Jaipur/Amber Fort/Jaipur
This morning venture out of the city to nearby Amber Fort, ancient capital of Rajasthan. You'll ride up to the imposing hill where the fort is perched. A local expert will guide you through its magnificent ramparts & watchtowers commanding spectacular views of the surrounding mountains and the lake below. Visit the ornate chambers and hallways of the palace which are famous for their unique architecture and decoration. Return to Jaipur where the balance of the…
Jaipur/Delhi
This morning, attend a yoga session with a professional teacher. Later, enjoy free time for any last minute pursuits. Explore the markets and lanes of Jaipur where you can buy spices, unique local souvenirs or bargain for beautiful, hand-woven carpets. Later, transfer to the airport for your flight.
| Breakfast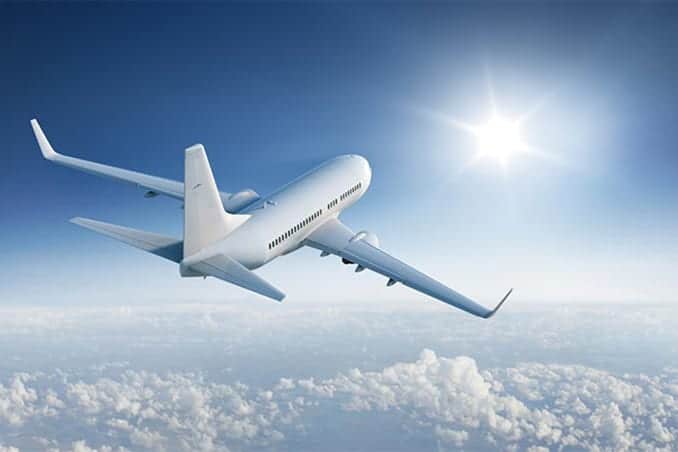 Delhi/USA
Bid farewell to your incredible India tour. As you arrive the USA this morning,  your memorable travel to India ends .
We are working diligently to secure future tour dates and pricing for this itinerary. Please fill out the "Request a Future Date" form linked below and we will notify you once dates are available.
Optional Tours
Customize your trip with these optional tours.
To enhance and make your India tour packages more complete and memorable, you tour director will offer optional tours. All rates are in US Dollars. Payment should be made in cash (US dollars). Optional tours are subject to a minimum number of participants and may be cancelled if the minimum is not met. Additional optional tours may be added for your enjoyment, and the optional tours listed below may not be available on all departure dates. Note that optional tours are non-refundable.
Jaipur Afternoon City Tour
Jaipur

From approx.

$35

Per Person
This afternoon, proceed for a fascinating guided city tour to visit the unique Jantar Mantar, which is a magnificent stone observatory built by Raja Jai Singh in 1728 and drive past the Hawa Mahal, an intriguing "Palace of Winds." This was really a façade built in 1799, to allow royal ladies to view the city from the windows. Later visit the opulent City Palace, the former royal residence built in a blend of Rajasthani and…
Evening Prayer Ceremony at Birla Temple
Birla Temple

From approx.

$25

Per Person
Built by the Birlas, one of the India's wealthiest families, the Birla Temple is known for its exquisite architecture and is indeed a sight to marvel at. A wonderful example of Indian architecture, the Birla Temple is defined by many exquisitely carved pillars, stained glass paintings that depict many gods and goddesses and a divine spiritual aura. There are three domes that represent three different faiths. The Birla TempleICI  is an idol of Lord Shiva…
Evening Rickshaw Ride
From approx.

$25 for 2 persons

Per Person
The beautifully decorated rickshaw awaits you with his rickshaw to take you on a wonderful adventure through the lanes of Jaipur. The rickshaw puller takes you on a ride through various routes, offering you a different view of the colorful town experience all together. The ride gives you a chance to glance at the colorful streets of Jaipur. You'll ride through the Old Town and brings you face to face with wonderfully laid out shops…
Bollywood Film
From approx.

$8

Per Person
Hindi cinema, often metonymously referred to as Bollywood, is the Indian Hindi-language film industry, based in the city of Mumbai. It's the world's largest film industry in terms of film production, with an annual output of 1,986 feature films as of 2017. Bollywood is its largest film producer, with 364 Hindi films produced annually as of 2017. Bollywood represents 43% of Indian net box office revenue, Bollywood is thus one of the largest centers of…
COVID-19 UPDATE
Departing the U.S.: For the safety of everyone in the group, smarTours has implemented some COVID-19 travel requirements which apply to all tours regardless of destination. To learn more, click here.
Returning to the U.S.: In accordance with U.S. entry requirements, smarTours will arrange testing for the group in destination. Full details and requirements can be accessed here. More details including cost will be added when available.
Note: If you are traveling with us on a land-only basis please share your travel plans with us and let us know if you will also need to be tested with the rest of the group.
Please note entry requirements are changing rapidly. For up-to-date information, please click the links below.
FLIGHT INFORMATION
Your flights from the New York (JFK) to India and back are on the following airlines based on the schedules below. We recommend that you arrive at the airport at least 3 ½ hours before the scheduled departure. Please make sure to allow sufficient time for clearing immigration and customs if you are planning a connecting fight.  We recommend at least 3 ½ hours.  Please note that flight schedules are subject to change without prior notice.
Departure Date
Airline
Newark (EWR)
Depart
Return
2021: Apr. 14
United Airlines
9:00PM
4:30AM
2021: Oct. 13, Nov. 3
United Airlines
TBA
TBA
ADVANCE SEAT ASSIGNMENT
The above airlines do not assign seats in advance. Seat assignments can only be arranged at the airport upon check in. If you have a preferred seating choice, please make sure you check in for your flight as early as possible. Air India does not offer any frequent flyer miles for passengers traveling on a group fare.
LAND-ONLY TRAVELERS
International flights to/from the U.S. are not included. Land-only travelers are responsible for arranging the entry and exit flights, as well as their arrival and departure transfers. smarTours cannot be held responsible for any damage caused by air schedule changes and delays. Unused land services are non-refundable.
Main Tour: Land-only services start upon independent check-in at Delhi hotel on Day 2 of the itinerary listed on the tour page. Land-Only services end after farewell dinner in Delhi on Day 11 of the itinerary listed on the tour page.
PASSPORT AND VISA INFORMATION
You must be in possession of a passport valid for at least 6 months after the date of travel. American passport holders must be in possession of a valid visa for India.  To obtain a visa for India, you can contact the Indian Consulate visa processing agency "Cox & Kings Global Services (CKGS)" directly by visiting their website at http://www.in.ckgs.us or by calling them at 1-516-206-1483 or 1-646-589-0088. Alternatively, we arranged an alternate visa processing service "CIBT" to facilitate this for you for an additional handling fee. Please use the following link to download instructions and forms at http://www.cibt.com/home.aspx?Login=50002. You may also contact CIBT at 1-800-406-1523 to have a form mailed to you.  If you have any questions regarding obtaining your visa, you may call CIBT directly. Also, please note that visa procedures may change at any time.  You should check directly with CKGS (http://www.in.ckgs.us), or if using CIBT online at www.cibt.com, for the most up to date instructions before submitting your paperwork. We strongly suggest that you immediately familiarize yourself with the visa requirements and that you have all the necessary documentation as soon as possible.  When asked for Reference Name, Address & Phone, please use the following:  Park Hotel, 15 Parliament Street, Connaught Place, New Delhi, DL 110001, India, Phone:  91 1800 102 7275.  However, it is still recommended that you apply for the India visa at least 60 days before departure. Non U.S Citizens should check directly with the India consulates as to the most current visa requirements. Please remember that it is your responsibility to obtain the necessary travel documents before the trip.
TICKETS AND FINAL DOCUMENTS
Your airline tickets along with final instruction and additional travel tips will be sent to you 10 – 7 days before the scheduled departure of your tour.  Please make sure to advise us in case your address changes.
HEALTH REQUIREMENTS
Immunizations are NOT currently required; however, you should consult your personal physician, local public health authorities or the Center of Disease Control (CDC) as to their suggestions.
CLIMATE
India daytime temperatures average in the 80's in March and April, in the 90's from May through September and in the 70's and 80's from November through February.  Overnight temperatures are somewhat cooler.
NON-INCLUDED MEALS
The hotels used on this tour have several dining choices from coffee shop to specialty restaurants.  Average cost for dinner (excluding drinks) in the coffee shop is about $20 – $25 per meal per person. Your hotel will accept credit cards for your non-included meals.
CREDIT CARDS AND LOCAL CURRENCY
Hotels and some stores accept major credit cards.  However, for "street shopping" you will need local currency or U.S. Dollars.  Your hotel will be able to exchange for you cash to local currency.   It is recommended that you bring along cash in small denominations.
BAGGAGE
Each passenger may bring one piece of checked-in luggage (maximum 44 pounds) and one carry-on piece not to exceed 18"x10"x8".  As India is not a formal country, we recommend that you do not over-pack and that you take a variety of casual separates with climate and comfort in mind.
Marlene k
"Just returned home from a fantastic trip from India and had a wonderful time. The experience of the sights,, people and the culture was truly enhanced by our tour leader jasmur ( Jesse) knowledge, patience, and wonderful interest in making this trip safe, fun and inclusive. A trip not to be missed. "
Allison H
"This was my first trip with Smartours and I would highly recommend. My mom and I went to celebrate her 80th Birthday. First, I would like to give a 5 star rating to our tour guide Jasvir. His attention to detail, flawless execution of our itinerary, superb English, patience, and amazing knowledge of history made the trip beyond exceptional. He made sure we were well taken care of at all times. India was a trip of a lifetime for us and we thoroughly enjoyed every minute. Thank you Jasvir and Smartours!\r\n"
Tomas R
"Fantastic tour leader Jasvir Saurana took real good care of us during the whole great trip.\r\nThe Taj Mahal is one of the 7 new wonders of the world and its really beautiful.\r\nHad also a great tiger safari and were able to see 4 of them.\r\nTemple visits were very well directed and instructive.\r\nDo not forget to get the Monks blessing at the bus\r\n"
Sheila E
"First of all Smart Tours must update web pages and tour brochures which are so outdated.\r\nWe did the Passage to India with Bonita Backer. She was beyond suburb. So much knowledge and so much passion. Tended to each and everyones' needs. She really made the trip.\r\n\r\nHave not seen current events posted.\r\nWindyshe@aol.com"
Susan
"The tour was great because of our knowledgeable tour leader Bonita Backer.\r\nWithout her knowledge, expertise, organization .......I didn\u2019t think my experience in India on Smartours would have been the same. \r\n"
Myrna A
"This is the first group tour I have done. The trip was well organixed and executed flawlessly by our tour guide, Jessie(Jasvur). . He helped us not only with the historical facts of sites visited but also gave us insight into the daily lives of the people of India..He deserved 5 Stars.....I did find that the first Radisson Hotel chosen was outdated .Smartours"
Ana A
"This is a great trip, with many things to do and thanks to our tour guide Jasvir Saurian (Jessie) we where able to enjoy, be safe and learn a lot. Make sure he is your tour guide if you go on this tour, he will go above and beyond with the service and knowledge that he offers to his group. Thank you Jessie!!"
Maria T
"Jessie, our tour guide, was the highlight of this wonderful tour. He was professional, sensitive, well spoken, and a scholar of Indian history and culture. If you decide to take this trip make sure that Jesse is your tour guide!"
Amy A
"I just returned to the US, after an amazing trip with SmarTours! My tour guide was Jasvir Saurana. Jasvir was very knowledgeable and an excellent tour guide! He made this adventure very special. I will always treasure this special experience because of Jasvir's compassion and willingness to go above and beyond! Thank you Jasvir for being such an incredible tour guide!"
Charie
"This was my first international trip. I was a bit apprehensive about traveling to a country as busy as India. This trip was well organized and planned that I felt very comfortable in India. The sights and sounds were amazing. The food was delicious and the people were super friendly. The tour guide Arvind was excellent, he made the tour a success."
Elisa
"India was truly AMAZING!! The tour guide Arvin was wonderful and knowledge about India. The food was delicious! This trip was affordable and truly truly truly INCREDIBLE!!! This is a must do for your bucket list!"
Braj M
"Hi.\n Myself and spouse are very happy with every aspect of the tour, never boring. Our guide, Mr. Jasvir Saurana, is very knowledgeable, polite and passionate. If I am to go back to India I would love to have him as my tour guide. Way to go, smarTours! \n Braj K Mahipal"
Keema O
"This is my first tour I have ever taken and it was the best. I have always wanted to go to India but was afraid to go by myself, I found the courage and had a good time. The tour guide (Arvind) and his 2 assistants was was wonderful. I got to see India safely and meet new people. The hotels, food and shopping was great. The places we visited was amazing especially the Taj Mahal and the Red Fort. I felt so at peace with myself during this trip that even though it was a little humid it didn't bother me. Most of all the people was very helpful and kind, which made the trip even more enjoyable. Most of all I felt at home, it was a spiritual journey that was completely amazing. I truly enjoyed this tour and will be looking forward to the next tour."
kevin n
"once again a great tour and tremendous guide"
Ed F
"If I ever had trepidations about traveling to India, they were quickly dispelled by our tour leader Bonita Backer. New York born, she has adopted India as her own, living there for 20 + years. Her understanding of \"India\" time, her compassion for the locals, and her many contacts (she seems to know everyone in airports to shops) were invaluable. That she also speaks Hindi and Nepalese made our journey through these countries seamless. Don't hesitate to take this trip!"
Leave a Review