BOGOTÁ, COFFEE TRIANGLE, VILLA DE LEYVA, SANTA MARTA & CARTAGENA
Connect to the culture of Colombia on this journey from Bogotá to Cartagena. From amazing architecture to fantastic coffee and cuisine to geographic diversity to gracious hospitality, you're in for an unforgettable experience. Learn the secrets to making a delicious cup of coffee in Colombia's Coffee Triangle, and explore quaint colonial towns like Villa de Leyva and Raquira. Visit Colombia's First Wonder, the Zipaquira Salt Cathedral, and traverse Bogotá's streets like a local. At Tayrona National Park you'll catch a glimpse of Colombia's diverse wildlife and relax on the park's picturesque beaches before visiting Cartagena, Colombia's culinary capital!
Extend Your Trip! Enjoy our 14-day Magical Colombia with Rosario Islands tour which includes 3 nights in the Rosario Islands, an archipelago within a national park.
For COVID-19 updates, please scroll down to our Before You Depart section.
Did you know that you can
make this tour private
for your friends and family? Find out more about pricing and options for your group.
Itinerary at
a Glance
1 night in Bogotá
2 nights in the Coffee Triangle (Armenia)
2 nights in Villa de Leyva
1 night in Bogotá
2 nights in Santa Marta
2 nights in Cartagena
Tour
Highlights
Willys Jeep Experience in Cocora Valley
Armenia Coffee Experience
Salento City Tour and Fruit Tasting
Colonial Villa de Leyva
Underground Salt Cathedral & the City of Salt
Gold Museum
La Piscina in Tayrona National Park
Old Town of Cartagena
Your Tour
Includes
Round-trip airfare from Miami (passengers may also book this tour without flights)
Airfare taxes, fees & fuel surcharges
Intra-Colombia ground transportation and transfers
Accommodations at First Class hotels
15 Meals: 10 breakfasts, 3 lunches, 2 dinners
Comprehensive sightseeing tours including admission fees
Experienced English-speaking Tour Director throughout
Depart USA/Arrive Bogotá
Our magical journey to Colombia begins with a flight to Bogotá, the capital of Colombia which sits on a high plateau in the Andes Mountains. Upon arrival in Colombia's cultural, political, and financial center, we'll transfer to our upscale hotel. This evening, we'll join the rest of the group for a welcome dinner.
*Passengers who did not purchase flights will join the tour in Bogota on Day 1.
Habitel Bogotá Hotel or similar | Dinner
Bogotá/Coffee Triangle
This morning we'll fly to Armenia, located in the Coffee Triangle where we'll begin with a delicious coffee experience at the Hacienda Recuca. We'll start making our own coffee "from the grain to the cup". Our coffee expert will share in-depth knowledge, revealing some of the Coffee Triangle's secrets including those related to planting, harvesting, washing, and drying coffee. We'll enjoy delicious aromas before we're able to taste one of the best coffees in the…
Cocora Valley & Salento Excursion
Throughout the Coffee Region, we'll notice colorful Willys Jeeps making their way along the area's picturesque roads. Today we'll board these traditional Willys Jeeps and travel into the magnificent Cocora Valley. With its rolling green hills and huge Quindia wax palm trees, the landscape looks like a magical land out of a Dr. Seuss book. Next, we'll explore Salento and see its squares, typical colorful balconies, and handicraft shops. In the principal square, we'll enjoy…
Coffee Triangle/Villa de Leyva
Today we'll fly back to Bogotá and continue on to Villa de Leyva, a hidden gem and one of the most well-preserved old towns in Colombia with its cobblestone streets and whitewashed colonial buildings. On the way to Villa Leyva, we'll stop at a local coffee shop where we can try a delicious "arepa boyacense". We'll meet someone who has lived in Villa de Leyva her whole life, and she'll share with us the history…
Villa de Leyva
This morning, we'll enjoy a walking tour of Villa de Leyva, an old Spanish colony surrounded by mountains and a beautiful desert. We'll travel the cobblestone streets to visit the main Cathedral which dates back to the early 1600's, the El Carmen Church, the house of the first Congress, and the main plaza. We'll also visit the Antonio Nariño Museum where we can see colonial objects and memorabilia related to the forefather of Colombia's independence.…
Villa de Leyva/Bogotá
Today we return to Bogotá, stopping en route at Raquira and the Salt Cathedral. Raquira is better known as "the City of Pots" and is a small town full of life and color. Raquira's inhabitants dedicate themselves to making clay crafts with ancestral techniques that have been passed down from generation to generation. Enjoy time to buy souvenirs and take beautiful photos of the houses with their colorful balconies and decorations. Next, we'll visit Colombia's…
Bogotá/Santa Marta
This morning, we'll explore Bogotá like locals! At Paloquemao Plaza we'll marvel at the wide variety of Colombia's tropical fruits, and at the mercado we'll learn to negotiate, buy and taste local foods and sweets. We'll view Bogotá's vibrant street art that adorns the city's downtown streets and try to decipher the artists' meaning and message before strolling the cobblestone streets of La Candelaria. In Chorro de Quevedo, we'll travel back in time and imagine…
Tayrona National Park Excursion
After breakfast, we'll begin our full-day excursion to Tayrona National Park, which covers 15,000 hectares of unspoiled beaches, coral reefs, verdant flora, mangroves, and mountains. Our tour begins with a 45-minute walk through the tropical jungle from the beautiful Canaveral beach to Arrecifes beach. Along the way, we'll see some of the park's many florae and fauna and may even glimpse monkeys! After time to relax at Arrecifes Beach, we'll take a 20-minute hike to…
Santa Marta/Cartagena
After breakfast today, we'll depart for Cartagena where we'll visit the Batambura project, a Colombian music project for social empowerment. More than 100 children and their families participate in the project from drumming to dancing. Our visit is sure to be incredibly fun and helps to support the project's continued existence. This evening, consider an optional salsa lesson and dance tour in Old Town.
ESTELAR Cartagena de Indias Hotel or similar | Breakfast
Cartagena
Today we'll explore Cartagena which offers the perfect combination of history, culture, and culinary experiences. As we explore this port city we'll not only see the beautiful colonial buildings but learn the stories of some of Colombia's most important people including Simón Bolívar, Gabriel García Márquez, San Pedro Claver, Charles King who is often called the "King of Champeta". We'll find out why Palenqueras wear fruit on their heads and beautifully colored dresses and have…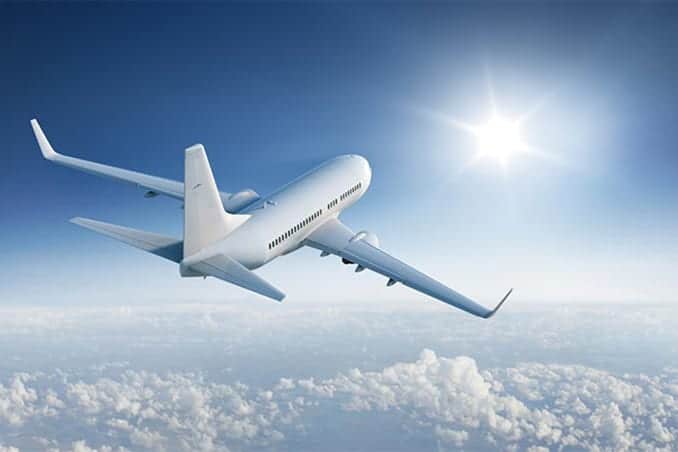 Depart Cartagena/Arrive USA
Today, transfer to the airport and say adios to Colombia! Your amazing journey ends as you arrive in Miami today.
*The tour will end for passengers who did not purchase flights on Day 11 in Cartagena.
| Breakfast
We are working diligently to secure future tour dates and pricing for this itinerary. Please fill out the "Request a Future Date" form linked below and we will notify you once dates are available.
Optional Tours
Customize your trip with these optional tours.
These tours are available to pre-book! Optional tours are subject to change. If you choose to book your optional tours in-destination, please note that the prices are approximate. They are payable by cash (pesos). Optional tours are non-refundable.
La Periquera
Villa de Leyva

From approx.

$64

Per Person
View some of the Cebada River's spectacular waterfalls on this optional tour which takes us to a small canyon with walls covered in Bromeliads and other local plants. We'll explore oak and Gaque forests, see huge orchids, and various high Andean trees before we enjoy the calming sound and beauty of the waterfalls.
AVAILABLE TO PRE-BOOK!
Salsa Lesson & Dance tour
Cartagena

From approx.

$85

Per Person
Enjoy a salsa dance lesson with one of the best instructors in Cartagena! Music and dance are an intrinsic part of life, culture, and history. Tune into the Latin and Caribbean rhythms and immerse completely in local culture with a salsa lesson. With a professional teacher, we'll learn the basic steps to the most popular dance in Colombia and Latin America! Afterward, visit different emblematic sites of the city where locals share in this unique…
Ceviche & Passionfruit Workshop
Cartagena

From approx.

$58

Per Person
Take a cooking class in Cartagena, where recipes are handed down from generation to generation. During your ceviche workshop, you'll learn every step in making this popular dish which can be offered in many varieties. You can prepare ceviche with mango, fish, or other seafood depending on your favorite flavors. You'll also learn how to prepare a maracuya lemonade (passionfruit lemonade) to enjoy long after you've left Colombia.
COVID-19 UPDATE
Departing the U.S.: For the safety of everyone in the group, smarTours has implemented some COVID-19 travel requirements which apply to all tours regardless of destination. To learn more, click here.
Returning to the U.S.: In accordance with U.S. entry requirements, smarTours will arrange testing for the group in destination. Full details and requirements can be accessed here. More details including cost will be added when available.
Please note entry requirements are changing rapidly. For up-to-date information, please click the links below.
HEALTH REQUIREMENTS
The high altitude reached on this trip (up to 8,600 feet above sea level) requires that you be in good physical condition to enjoy this trip. We strongly suggest that you consult with your physician regarding any concerns as well as possible medications to ease the effects of the high altitude.
FLIGHT INFORMATION
Your flights from Miami to Colombia and back are on the following airlines with the following schedules. You should check-in for your flight at least 3 ½ hours before your scheduled departure.
Please make sure to allow sufficient time for clearing immigration and customs if you are planning a connecting domestic flight. We recommend at least 3 ½ hours. Please keep in mind that flight schedules are always subject to change.
| | | | |
| --- | --- | --- | --- |
| Departure Date | Airline | Depart Miami | Return Miami |
| 2022: Feb. 19 | American Airlines | 10:45AM | 6:00PM |
| 2022: Mar. 19 | American Airlines | 11:45AM | 7:30PM |
| 2022: Apr. 2 | American Airlines | 10:30AM | 7:30PM |
| 2022: May 14, Jun.11 | American Airlines | 10:30AM | 6:00PM |
| 2022: Nov. 5 | TBA | TBA | TBA |
ADVANCE SEAT ASSIGNMENT
The above airlines do not accept advance seat assignment. Actual seat assignment will be provided at the airport. Please note that smarTours is not involved with your seat assignments.
LAND-ONLY TRAVELERS
International flights to/from the U.S. are not included. Land-only travelers are responsible for arranging entry and exit flights, as well as their arrival and departure transfers. smarTours cannot be held responsible for any damage caused by air schedule changes and delays. Unused land services are non-refundable.
Main Tour Only: Land-only services start upon independent check-in at the hotel in Bogotá on Day 1 of the itinerary listed on the tour page. Land-only services end after breakfast at the Cartagena hotel on Day 11 of the itinerary listed on the tour page.
PASSPORT AND VISA INFORMATION
You must be in possession of a passport valid for at least 6 months after the date of return. American passport holders do not require a visa. Non U.S. citizens should check with the respective consulates as to the most current visa requirements to all their travel destinations. It is your responsibility to obtain the necessary travel documents before the trip.
FOREIGN ENTRY FEE FOR CANADIANS ONLY
Canadian citizens are required to pay a Reciprocity Fee of approximately US $70 upon arrival in Bogotá. The reciprocity fee may be paid credit card, debit card, or cash (Colombian pesos only).
TICKETS AND FINAL DOCUMENTS
Your airline tickets along with final instructions and travel tips will be sent to you 7 – 10 days before the scheduled departure of your tour.
CLIMATE
The temperature in Colombia is fairly consistent throughout the year, although it does vary by region. In Cartagena, you can expect weather in the high 70's and 80's. In the Coffee Triangle and Medellin, the average temperature is in the 60's.  In Bogotá, it is a bit colder, with average temperatures in the 50's.
NON-INCLUDED MEALS
You may dine at either the hotels used on this tour or other nearby restaurants recommended by your guide. Average cost for dinner (excluding drinks) in the hotel's restaurant is about $10-20 per meal per person. Your hotel will accept credit cards for your non-included meals.
CREDIT CARDS AND LOCAL CURRENCY
Hotels and some stores accept major credit cards.  However, for "street shopping" you will need local currency.  Your hotels will be able to exchange your cash to local currency. You may also withdraw local currency from an ATM machine. It is recommended that you bring along cash in small denominations.
BAGGAGE
Each passenger may bring one piece of checked-in luggage not to exceed 44 pounds and one carry-on piece not to exceed 18"x10"x8".
Richard U
"This review is 4 stars rather than five due to the overall rating of Colombia rather than the tour. This was an invitation tour run by Betty Levin. As usual, having Betty as the overall tour director was excellent. Her ability to work with groups, keep us informed, and provide insights throughout the trip was superb. The tour director, Alejandro Garcia, was truly great. Local guides were also very good, especially in Medellin. Hotels, overall, were very good and well-located in areas that were comfortable, close to stores and restaurants (The one exception was in the Coffee Triangle where the resort was some distance from anything and all dinners were had there). Note that hotels were not in the historical centers of cities as those areas are not yet developed for handling foreign tourists and are not as comfortable for meandering around on your own. That said, Colombia is unfortunately ready for prime time traveling. Bogota was disappointing in many ways. The visit to Zipaquira and the underground salt cathedral was time consuming and not very special. A visit to the city's botanical gardens would have been more worthwhile. Equally disappointing was the trip to the top of Guadalupe, where the views were partially blocked by electrical wires and the church (the only other thing there) was closed. The Paloquenao market was fun to visit, and the Botero Museum was great. The rest of La Candelaria area was somewhat interesting, but much of the area has been stripped of its Spanish architecture. The Coffee Triangle was superb, a full-day of coffee-related activities. The drive from the Triangle to Medellin was UNBEARABLE. 11 hours on a bus over bad roads. UNACCEPTABLE. Commercial rates for a flight between the 2 places was $100 per person the day before the drive (I checked online) and entailed about 3+ hours. A much better way to get to Medellin when this drive was a full 10% of the entire tour. Medellin's Comuna 13, the Metro Cable, and Metro were are outstanding. Downtown Medellin had little Spanish influence left, leaving only the city's Botero collections were of interest. We left the tour after Medellin but did go to Cartagena on our own: the highlight of Colombia! Great city, great people, great food, great sights."
Rita
"Exceeded all expectations. A beautiful, safe country with scenery, history and food to rival Europe. Our guide, Carlos, was exceptional. Highly recommended. "
Erica L
"My second smartour and all i have to say is , that this trip was amazing. Colombia is a very beautiful country and the people very friendly and welcoming. Leon our guide was AWESOME as well as the rest of the local guides. Felt very safe around the cities and had a great time!!!!"
Yvonne C
"The Colombian trip was so much more than we expected \r\nOur guide Alejandro Garcia was amazing. He was so well informed and hospitable. We all enjoyed his company. \r\n"
Gordon O
"The entire tour was excellent except for one comment on the included breakfasts. The brochure states that all 10 breakfasts are \"full buffet breakfasts\". Eight were \"full buffet breakfasts\" but two were only box lunches (certainly not full buffet breakfasts). The box lunches were on April 11 and 16. We feel that we are entitled to a cash refund for these two inferior breakfasts. This would apply to Gordon and Ruth Omland, and Marvin and Margaret England who were all our travel partners. Thank you for your kind consideration to these requests."
Jeremy
"Our Colombia tour was excellent. From Bogota to Cartagena we were enthralled by the luscious green countryside and sky scraping mountains. The history of the country was covered in detail from the period of colonization to the present. Our tour leader and local guides were very knowledgeable about all aspects of their society, history, economy, government and so on. All of them spoke English well and had great personalities. Highly recommended."
Patricia
"Our tour guides were well informed, personable and truly delightful. We had a friendly group and good accommodations. Loved the coffee tour and tasting, but especially memorable was our afternoon in Comune 13 and Getsamane. The artwork was fabulous! Tour guide in Comune 13 was a bit \"preachy\" and repetitive. All in all- a fabulous trip- Go to Colombia!"
Carman
"All great except the local guide in Bogata who was not up to Smartour standard"
Anonymous
"review attached as photo"
Sanele
"Love Colombia beyond my expectations"
Nancy
"The tour guides in Colombia were excellent. I liked that the big cities of Bogota and Medellin alternated with the beautiful countryside of the Coffee Triangle and the beach at Cartagena. "
Howard R
"Forget the stories of drug cartels! Colombia is modern, beautiful and coffeelicious!!\nFrom Bogot\u00e1 to Medellin to Cartagena, Colombia is a modern 21st century country with warm and engaging people, beautiful vistas and amazing modern buildings with surprising\nand amazing architecture. The coffee triangle is lush, tropical and aromatic. This is my 19th \nSmarTours trip and I highly recommend this tour. Accommodations are first rate and the meals were sumptuous. Kudos to our guide Elsa for her expertise and engaging manner."
Emma
"Just returned from this trip in June 2016. It was an amazing tour and it really portrayed the country as it truly is. The people were great and let me say the service at the hotels and everywhere was awesome. The accommodations were excellent. The scenery of the country was unbelievable. Kudos to our Tour Director, Leon as well as the local guides Carlitos (Coffee Triangle\/Medellin) and Eusevio (Cartagena) for making this trip so much fun. They are friendly, fun, knowledgeable and their English was great. Our drivers were very experienced and always concerned about safety first which was very good. Our group was very small but we had a great time. Thank you to all for the wonderful vacation. I recommend this trip highly."
Sheryl C
"This May we returned from a wonderful and interesting trip to Colombia where we visited Bogota, Coffee Triangle, Medellin, and Cartagena. We felt safe and enjoyed the diversified landscapes, history, friendly people, delicious food, and very knowledgeable and caring guides. Leon and Alejandro went out of their way to share and teach us about their culture. We visited flower, fruit and vegetable markets, sugar cane factories, coffee plantations, in which we had many tastings and watched local people working. The coffee was extremely good. The underground salt cathedral was amazing along with the Emerald, Botero and Gold museums. There were many quaint colorful villages to meander thru witnessing rural life in and around the town squares. The hotels were all high end with gr8 breakfasts. The cities were exciting and easy to get around. Leon would always take or direct us to a delicious authentic Colombian restaurant for lunch and dinner. The sea in Cartagena was delightful to swim in. We cannot thank Leon and Alejandro for making our experience so special, comfortable, informative, and fun. We are well seasoned travelers and feel Colombia is a must visit."
Marta H
"As my husband and I prepared for our travel to Colombia, our friends and family asked \"Why Colombia\", aren't you afraid of being kidnapped? Or,\"I've heard they drug people and sell the parts on e-bay\". \nWhat my husband and I experienced in Colombia was far from either of these! Colombia is a proud welcoming country, excited to share their amazing history and culture. It is a country working extremely hard to overcome and endure their past and provide a good future for their people. Our tour guide \"Leon Pardo\", was excellent, as was his counter part \"Carlito\", in the coffee region. Colombia was an amazing place to travel and enjoy and just as they claim, the hardest part was never wanting to leave!"
Leave a Review